American Silver Eagle (various Years) - USA 1 oz silver coin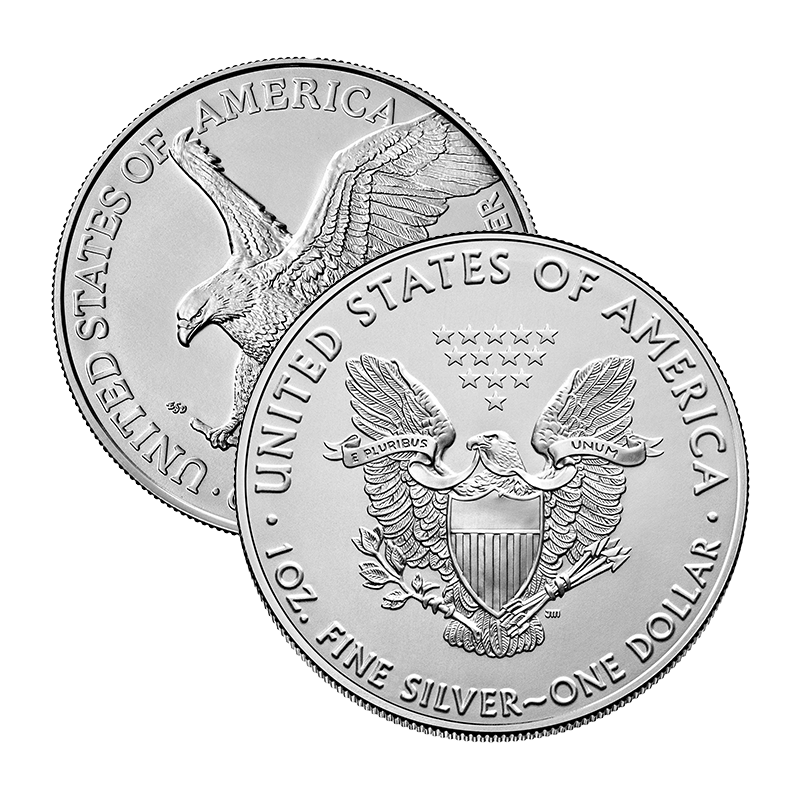 American Silver Eagle (various Years) - USA 1 oz silver coin
31,1 gram fine silver
The U.S. coin Silver Eagle or also called American Eagle in silver is issued by the United States Mint since 1986. The bulli…
More
The U.S. coin Silver Eagle or also called American Eagle in silver is issued by the United States Mint since 1986. The bullion coin with brilliant uncirculated quality has a fineness of 999/1000 and is only available as 1 oz coin.
On the reverse side is the American coat of arms, the bald eagle and 13 stars, symbolizing the founding states of the USA. The obverse side shows the Walking Liberty, this motif remains the same every year. The beautiful and elaborately designed silver coin Silver Eagle is one of the most popular silver bullion coins in the world.
The American Eagle is also offered in gold in various denominations.
Please note that this silver coin is sold with differential taxation and therefore no VAT may be expelled. (§ 25a UStG)
You want to be informed when the price of American Silver Eagle (various Years) - USA 1 oz silver coin reaches a certain value? If so, please specify your price.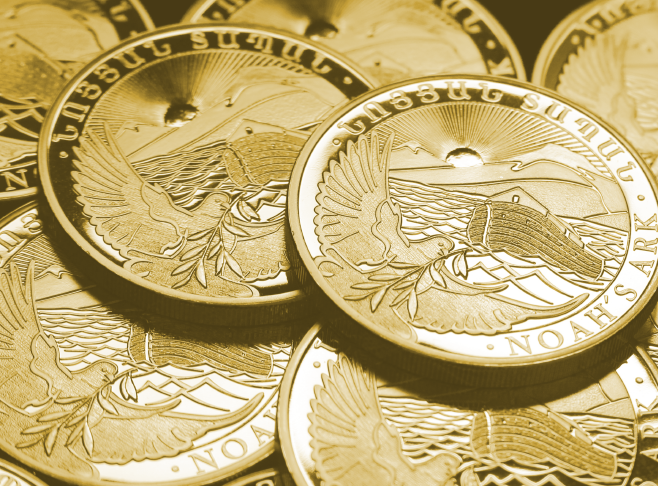 andere Artikel des Herstellers