"Black Woodpecker" 20 Euro Gold (2021) "Heimische Vögel" 1/8 oz gold coin - mint G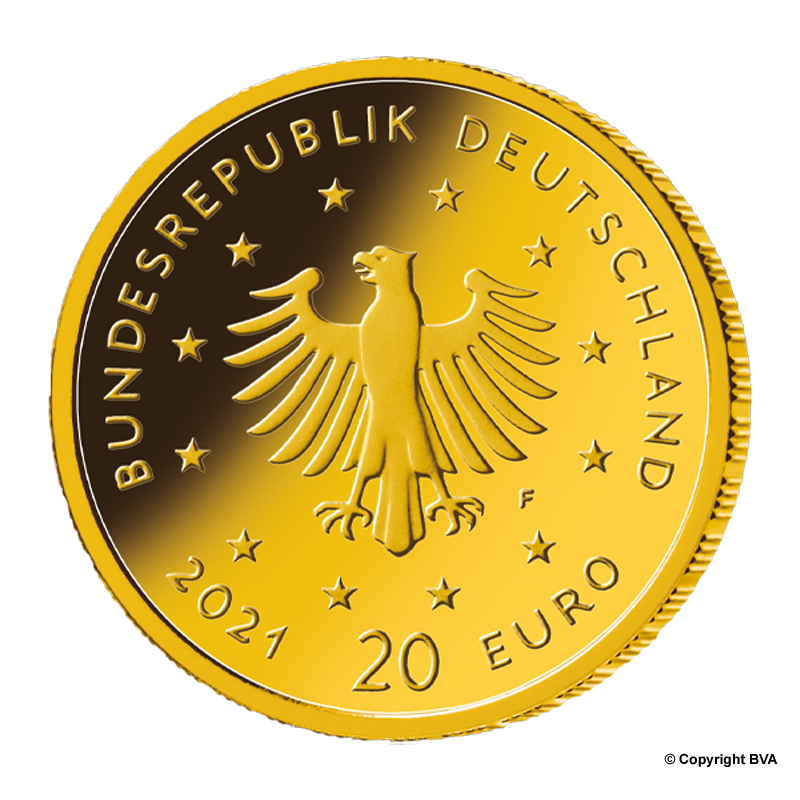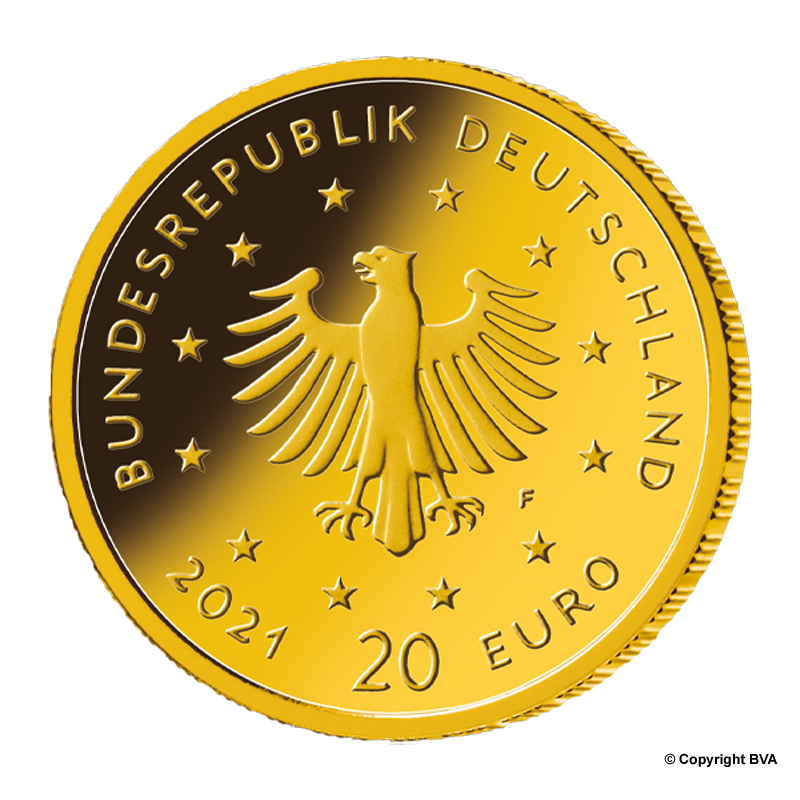 "Black Woodpecker" 20 Euro Gold (2021) "Heimische Vögel" 1/8 oz gold coin - mint G
3,89 g fine gold
| | |
| --- | --- |
| Issuing country: | Germany |
| Metal: | Gold |
| Weight: | 1/8 oz |
| Year: | 2021 |
| Packing: | In Münzkapsel |
| Nominal value: | 20 € |
| Manufacturer: | Münzprägeanstalten Deutschland |
The new coin series of the 20 Euro gold coin "Heimische Vögel" published by the German government. This is a 1/8 oz coin fro…
More
The new coin series of the 20 Euro gold coin "Heimische Vögel" published by the German government.
This is a 1/8 oz coin from 999.9 Feingold, which corresponds to a fine weight of 3.89 g.
The gold coin series "Heimische Vögel" from Germany is the succession series to the coins on the subject "German Forest".
The first motif of these gold coins was a singing nightingale in 2016, designed by the artist Bodo Broschat from Berlin.
The third motif depicts a white stork on the front side, designed by the artist Adelheid Fuss from Schwielowsee / Geltow, who also designed the value side.
The nominal value of the coins of the series is 20 €. The coin is embossed in a plastic capsule with certificate of authenticity.
The limit of the series is 200,000 pieces per motif and 40,000 pieces per manufacturer.
You can choose among the following: A - Berlin, D - Munich, F - Stuttgart, G - Karlsruhe and J - Hamburg.
The other motifs of the series are
Nightingale 2016
Oriole 2017
Eagle Owl 2018
Peregrine Falcon 2019
White stork 2020
Blackspeed 2021.
Photographer: Hans-Jürgen Fuchs, Stuttgart
You want to be informed when the price of "Black Woodpecker" 20 Euro Gold (2021) "Heimische Vögel" 1/8 oz gold coin - mint G reaches a certain value? If so, please specify your price.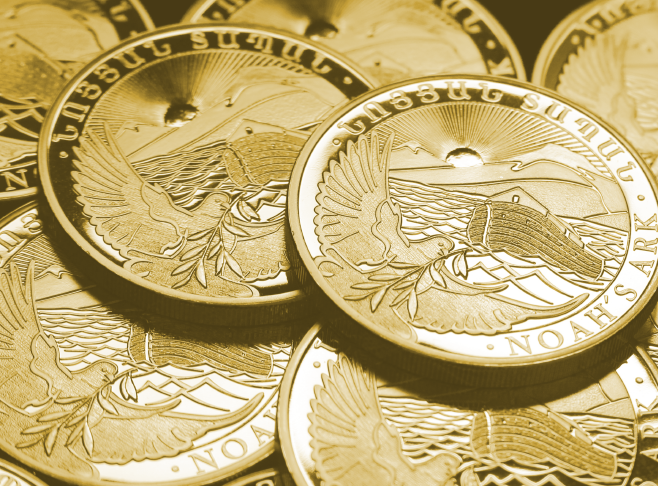 andere Artikel des Herstellers