Christmas medal 2018 "The birth of Christ" - 1/2 oz silver with coloration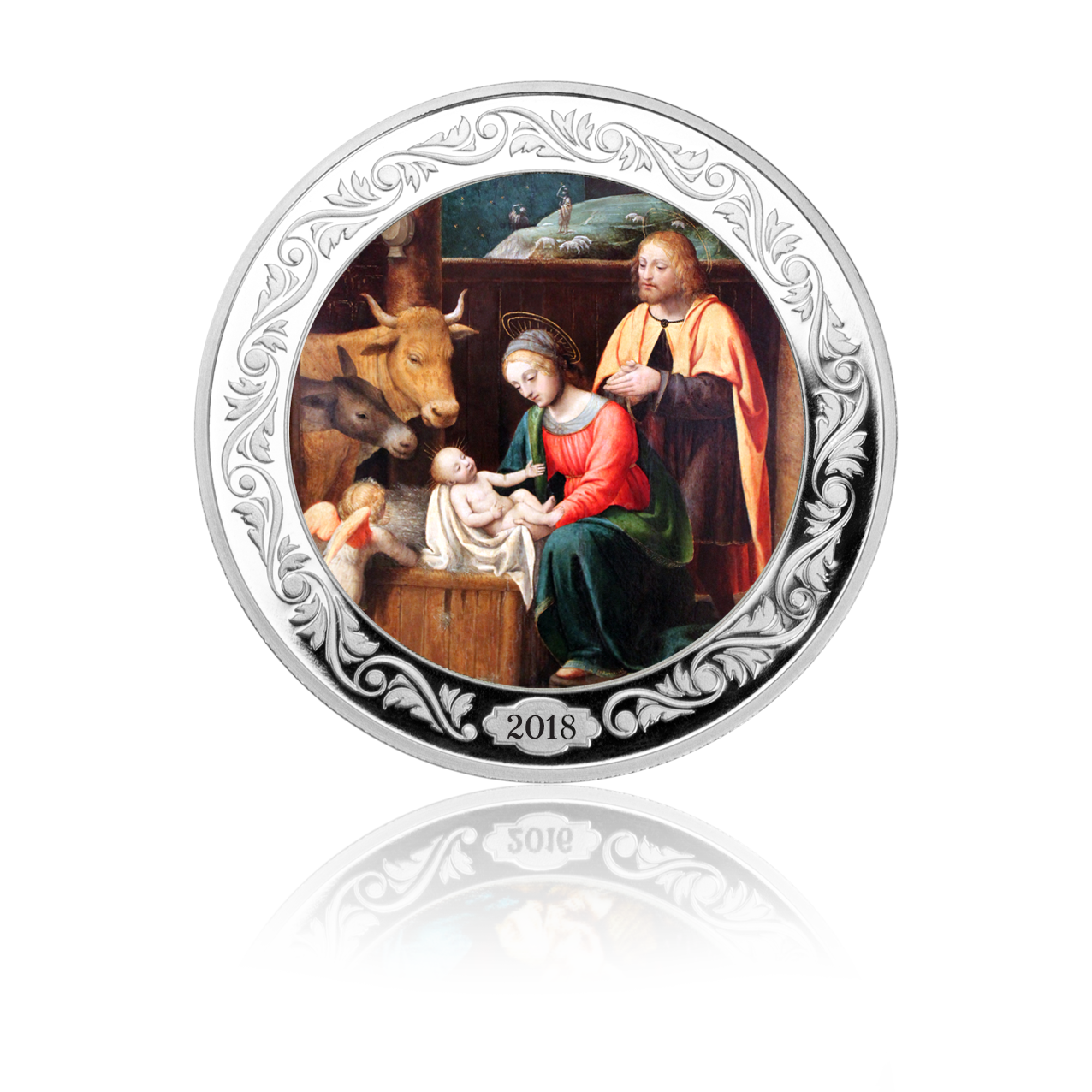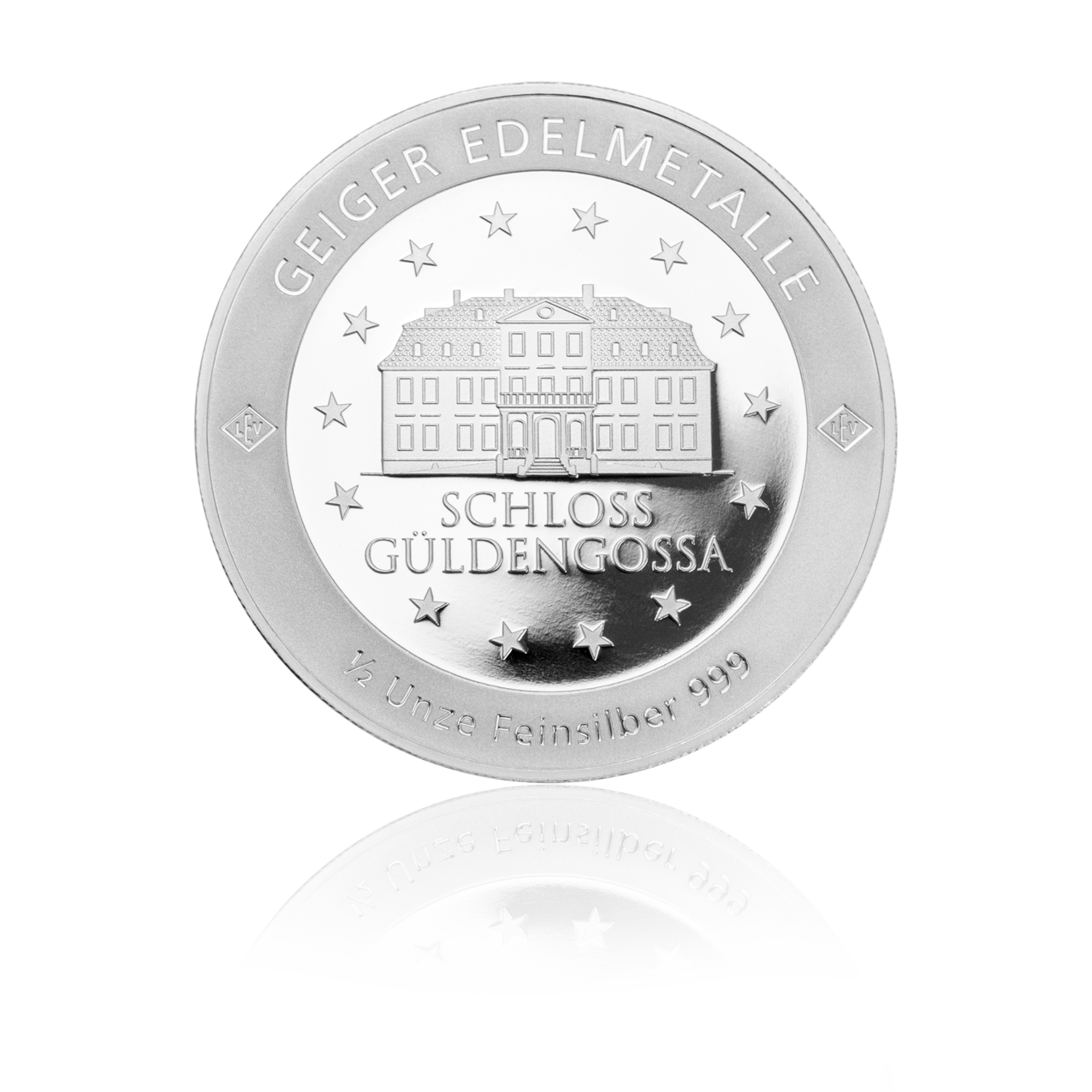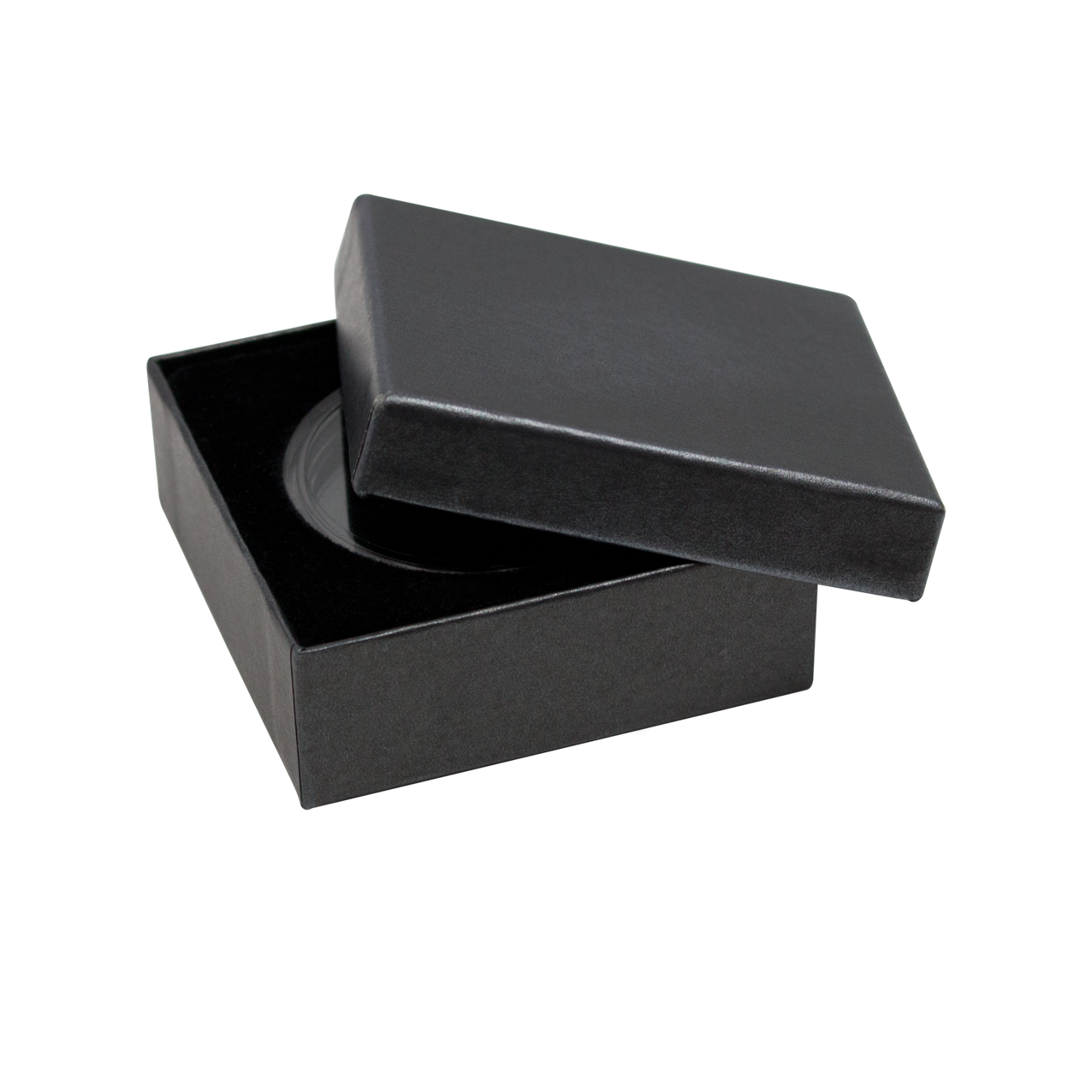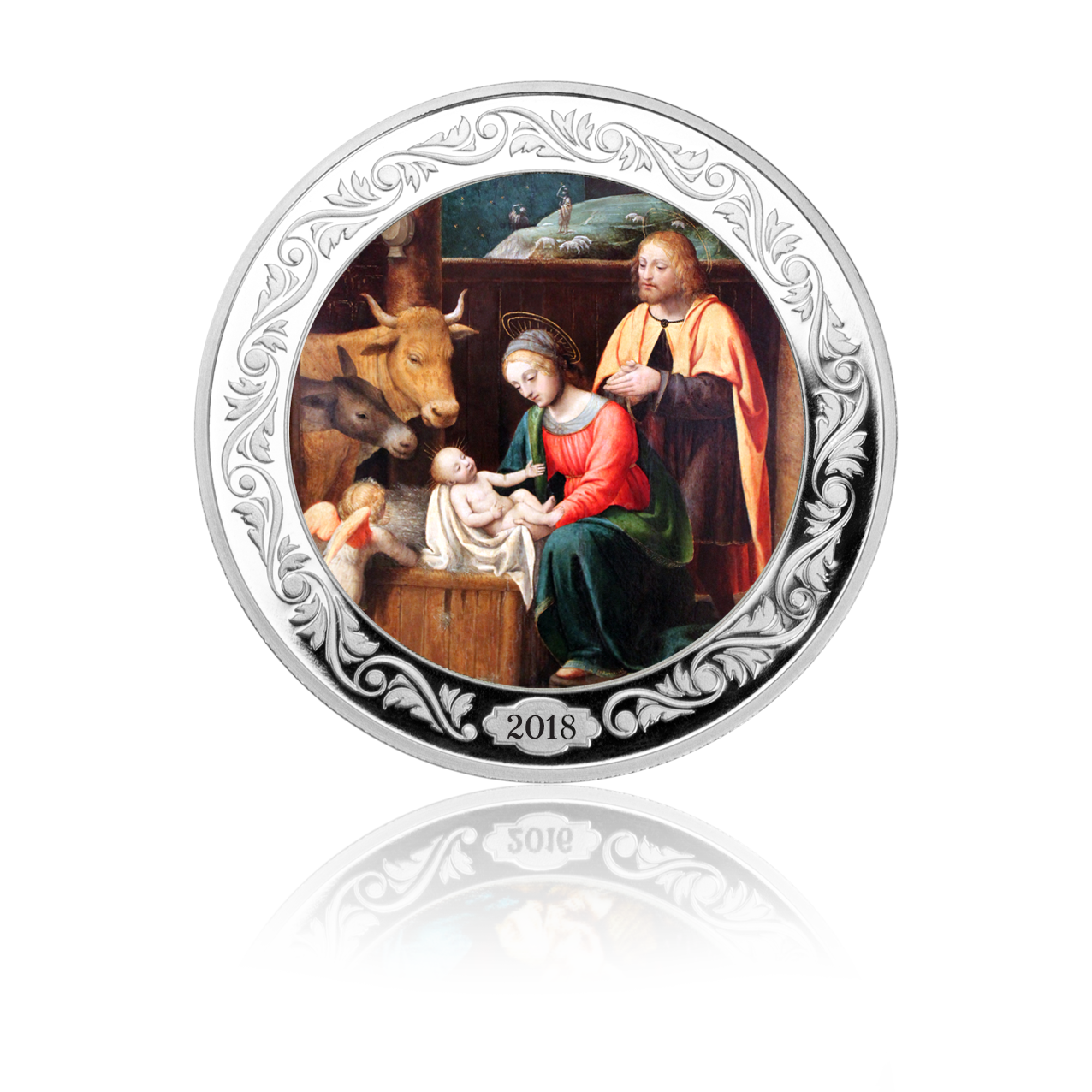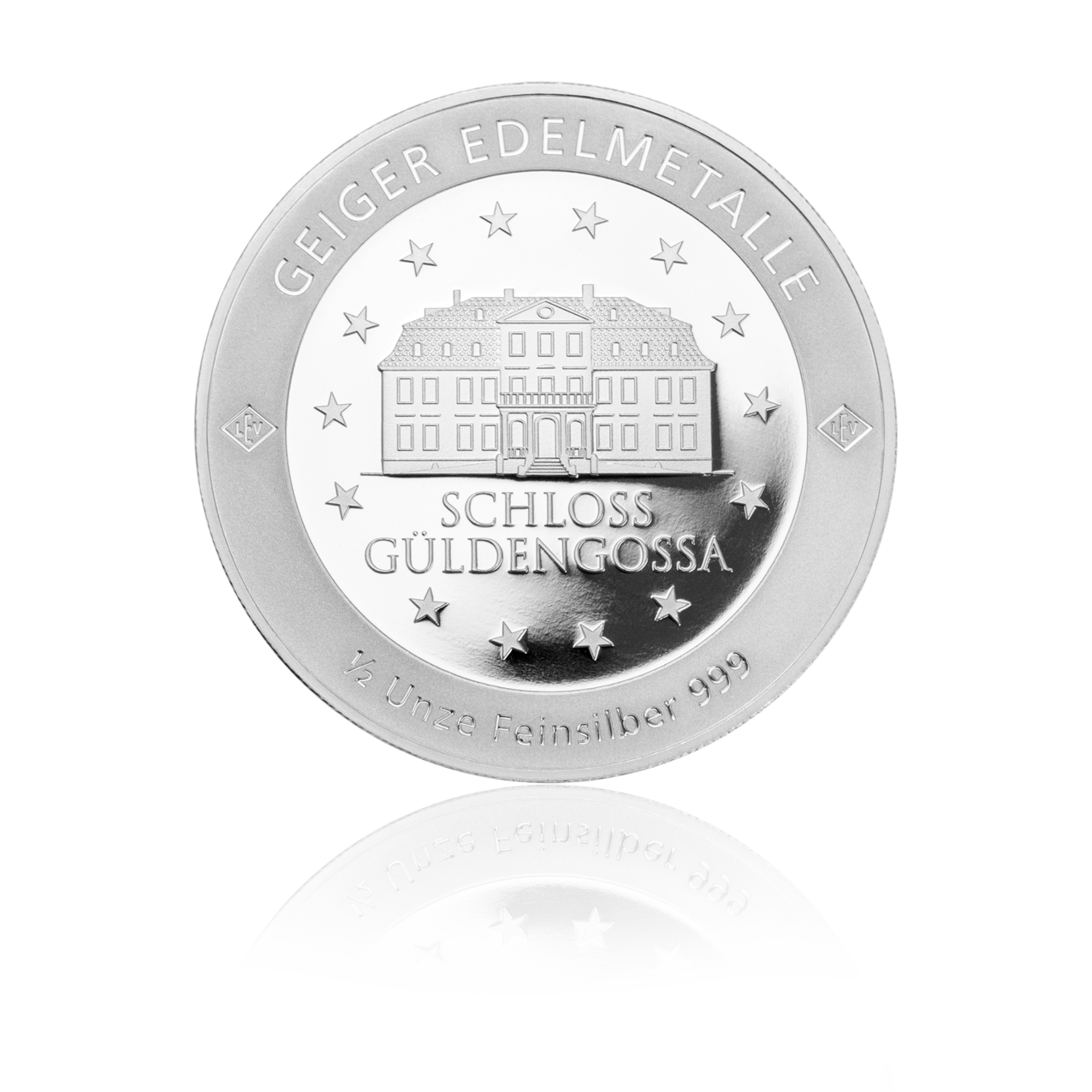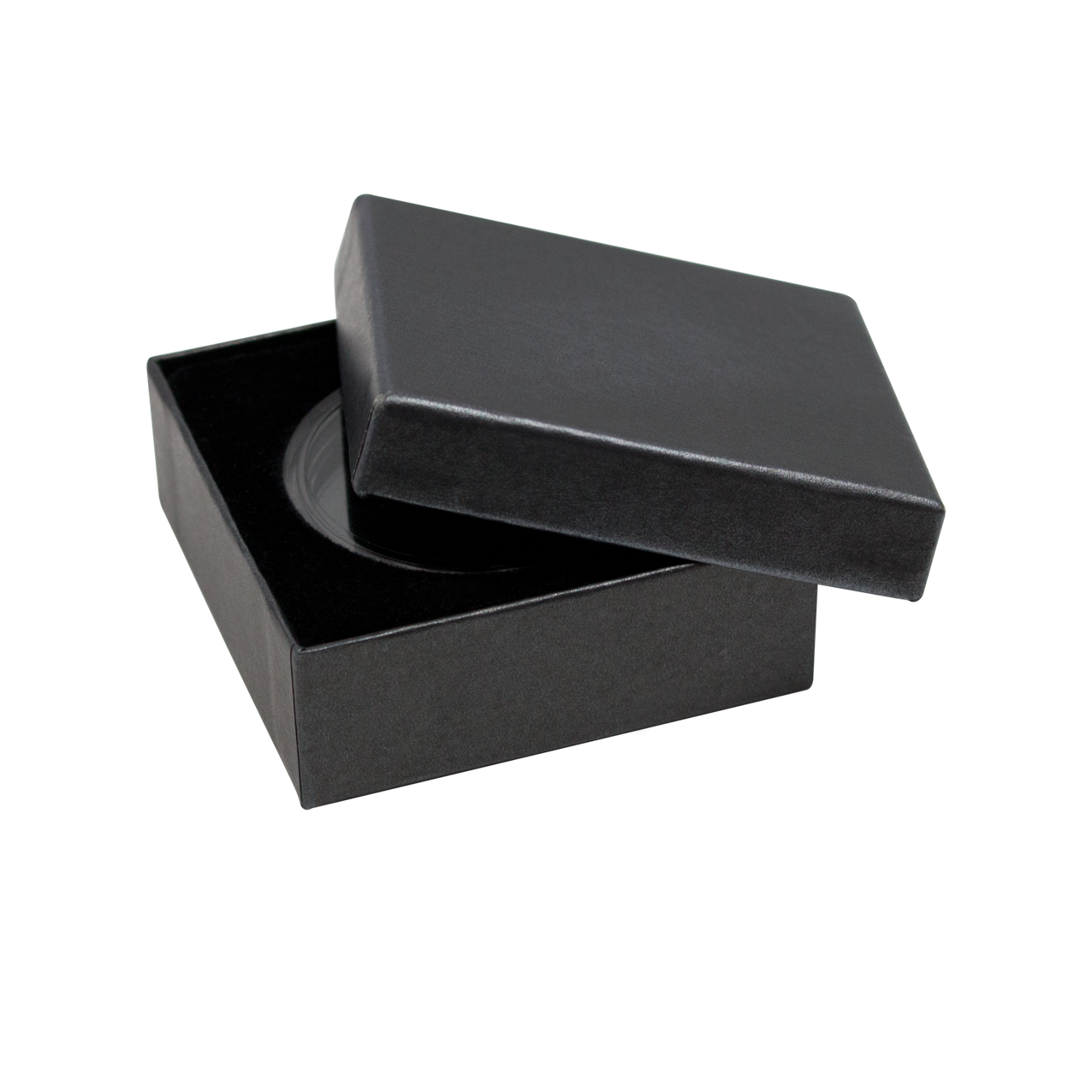 Christmas medal 2018 "The birth of Christ" - 1/2 oz silver with coloration
1/2 ounce fine silver
expected delivery 1-3 days
Purchase price (all years)
Christmas medal 2018 "The birth of Christ" - 1/2 oz silver with colorationThe italian painter Bernardino Luini lived between…
More
Christmas medal 2018 "The birth of Christ" - 1/2 oz silver with coloration
The italian painter Bernardino Luini lived between 1480 and 1532 and was influenced by the Lombardy School (the art of Rafael and Leonardo da Vinci). His work "The birth of Christ" of the year 1525 show clearly the influence of these great artists.
This is the 3rd Madonna with the Child Jesus of our christmas edition and it augments the artistic series with a painting of the High Renaissance.
The colored medal consists of 1/2 ounce fine silver .999 and is minted costly at our mint near Leipzig. Finest quality – Made in Germany!
The year "2018" is printed on the coloured side within the ornamental frame.
The reverse shows our trademark the castle Güldengossa together with the information of fine weight and the processed precious metal.
An ideal christmas gift, not only for precious metal enthusiasts, but also for admirers of the high arts.
Limited to 1000 pieces.
You want to be informed when the price of Christmas medal 2018 "The birth of Christ" - 1/2 oz silver with coloration reaches a certain value? If so, please specify your price.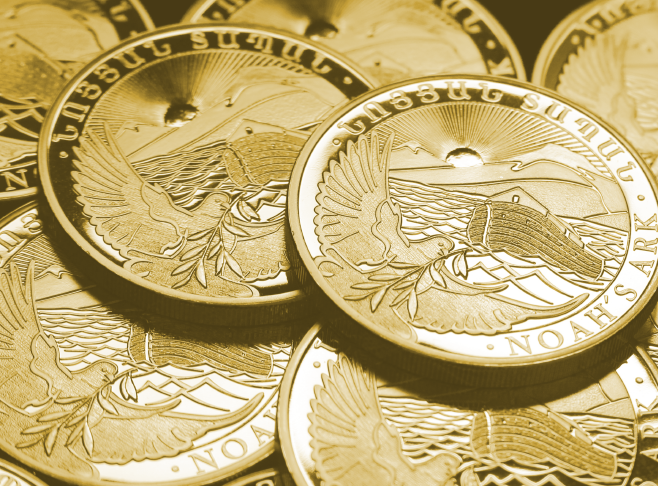 andere Artikel des Herstellers