Friedrich von Baden - 10 Mark gold coin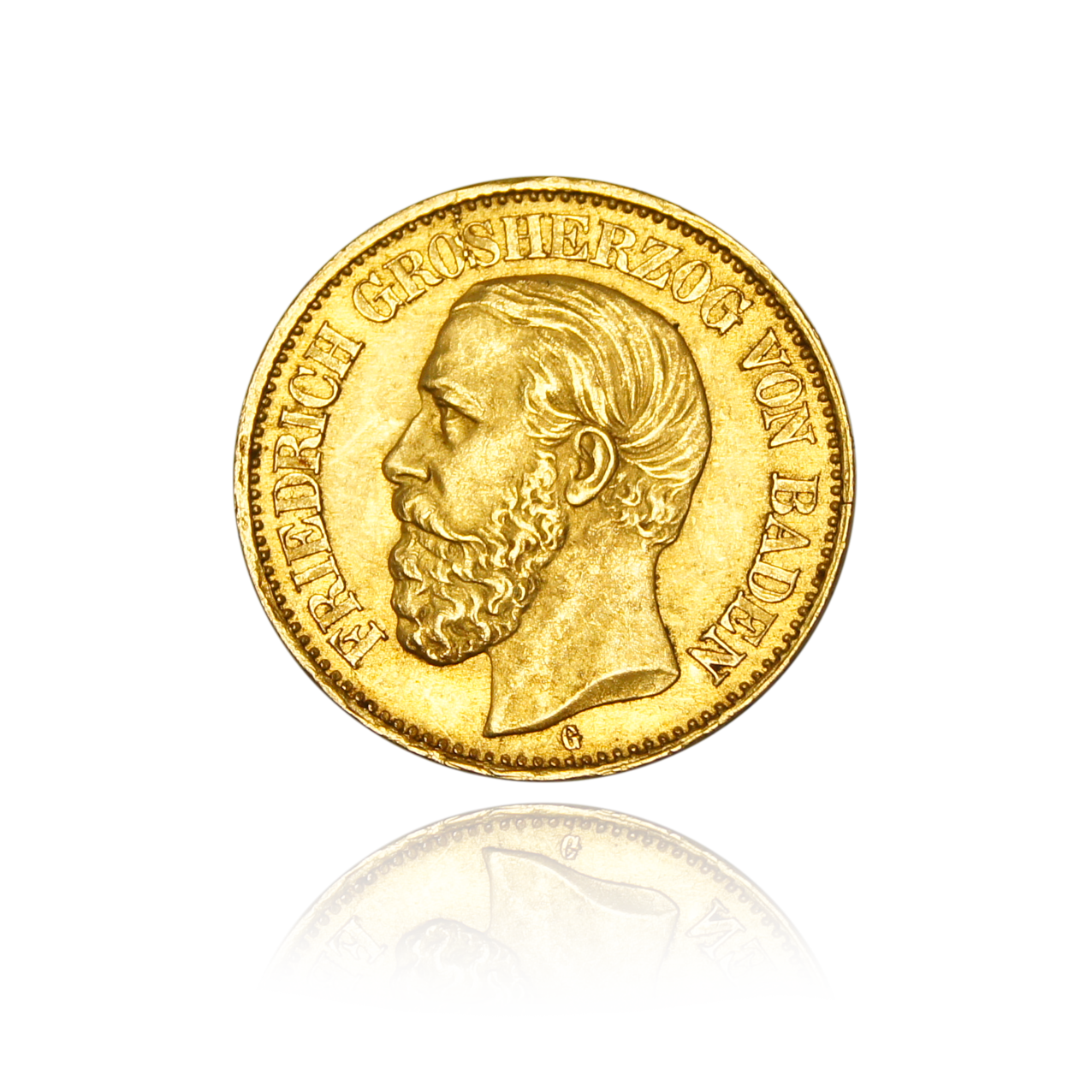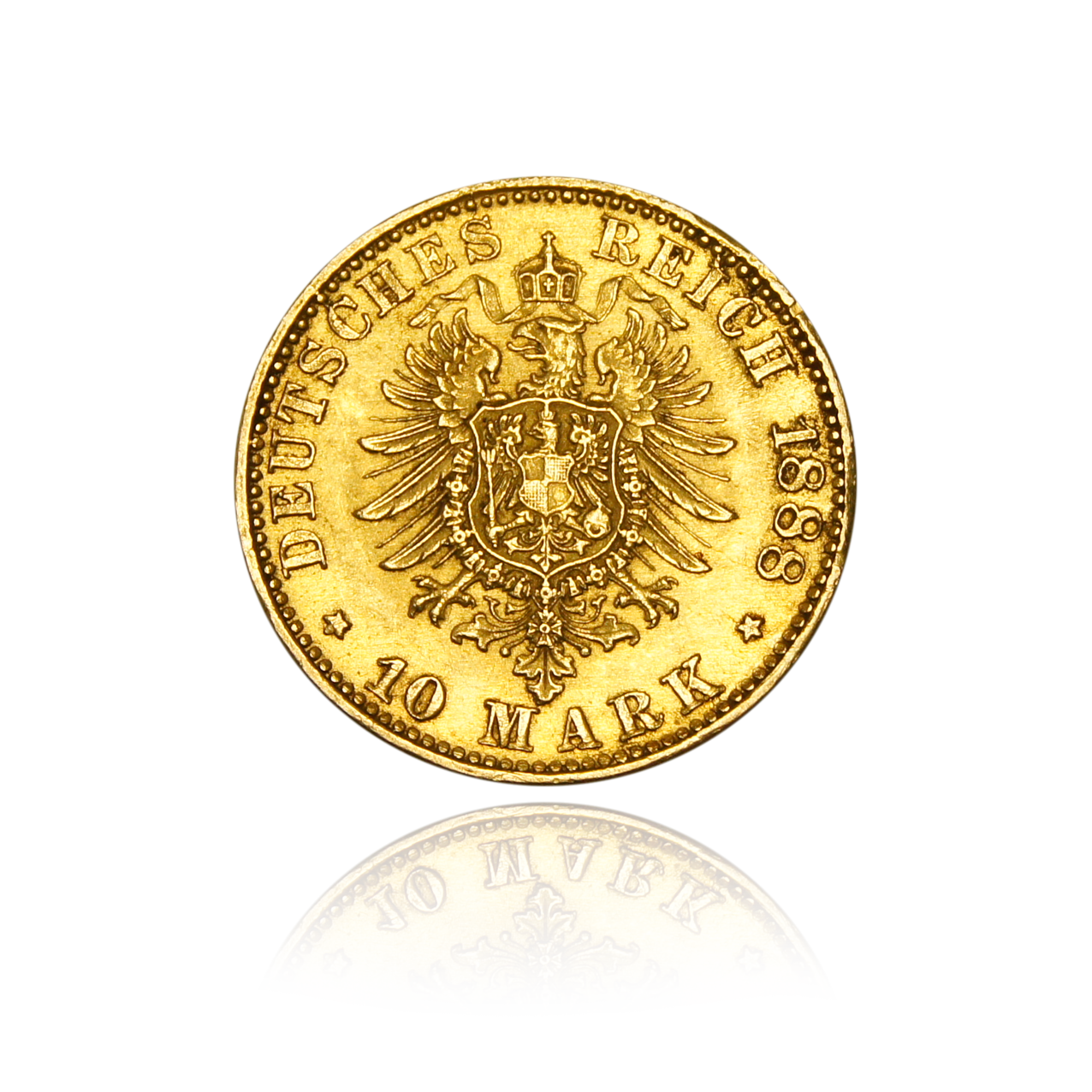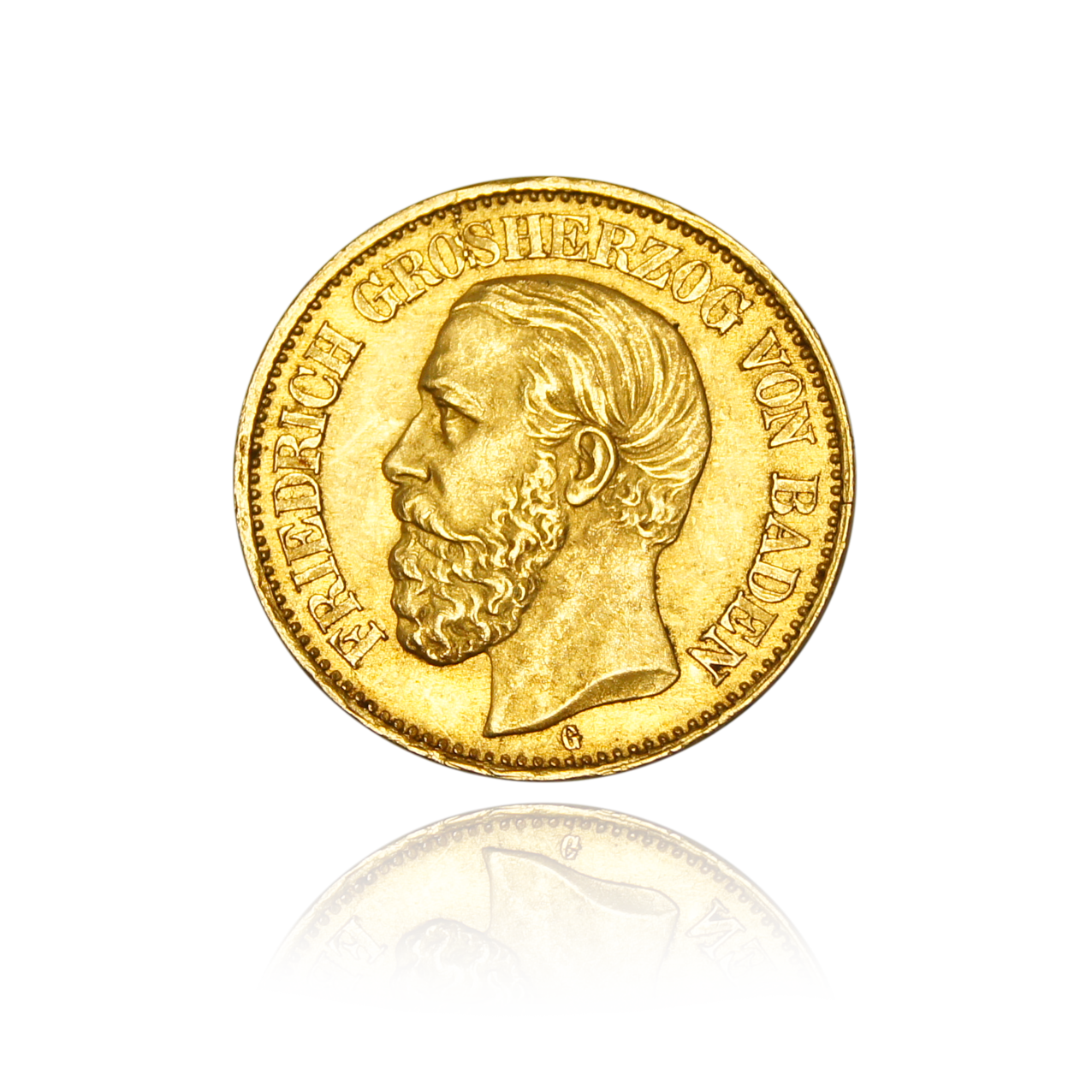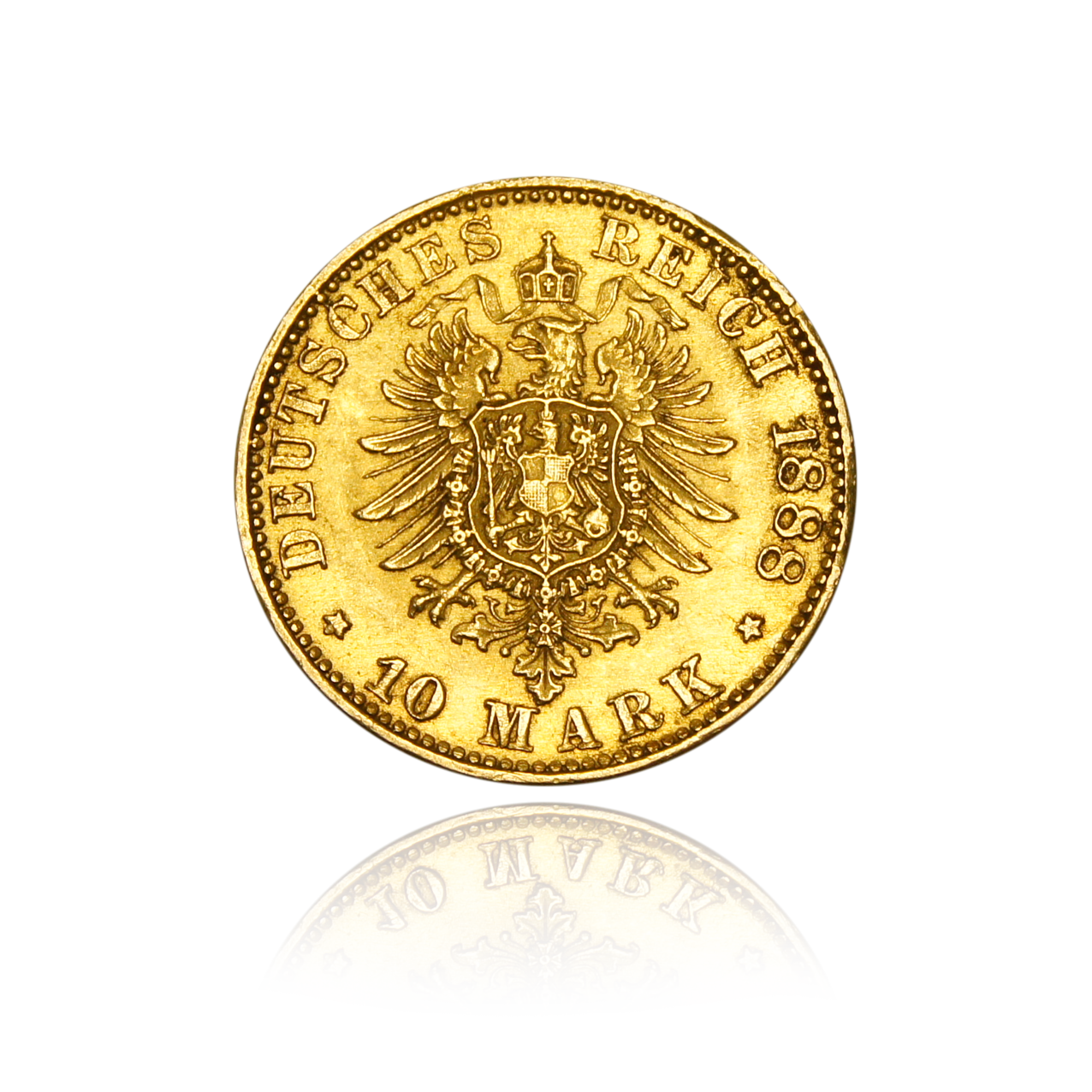 Friedrich von Baden - 10 Mark gold coin
3,58 gram gold
| | |
| --- | --- |
| Issuing country: | Germany |
| Metal: | Gold |
| Weight: | 3.58 g |
| Year: | Diverse |
| Dimension: | 19,5 x 0,9 mm |
| Nominal value: | 10 Reichsmark |
| Manufacturer: | Unknown |
After the unification of Germany into the German Empire a uniform currency, the Mark, was introduced. Each of the german sta…
More
After the unification of Germany into the German Empire a uniform currency, the Mark, was introduced. Each of the german states had the right to mint the Goldmark.
The 10 mark gold coin depicts Frederick I, who was the Grand Duke of Baden (1858 - 1907).
On the value site you will find the famous "Reichsadler" i. e. the German Imperial Eagle, the face value and the minting year.
The Coin has a weight of 3,58g of gold and a fineness of 900/1000.
Investment gold is exempt from tax under § 25c UStG.
You want to be informed when the price of Friedrich von Baden - 10 Mark gold coin reaches a certain value? If so, please specify your price.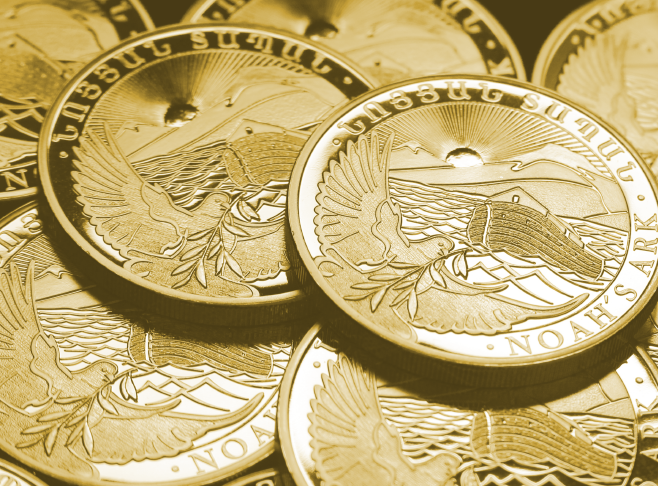 andere Artikel des Herstellers