Koala (various years) - Australia 10 oz silver coin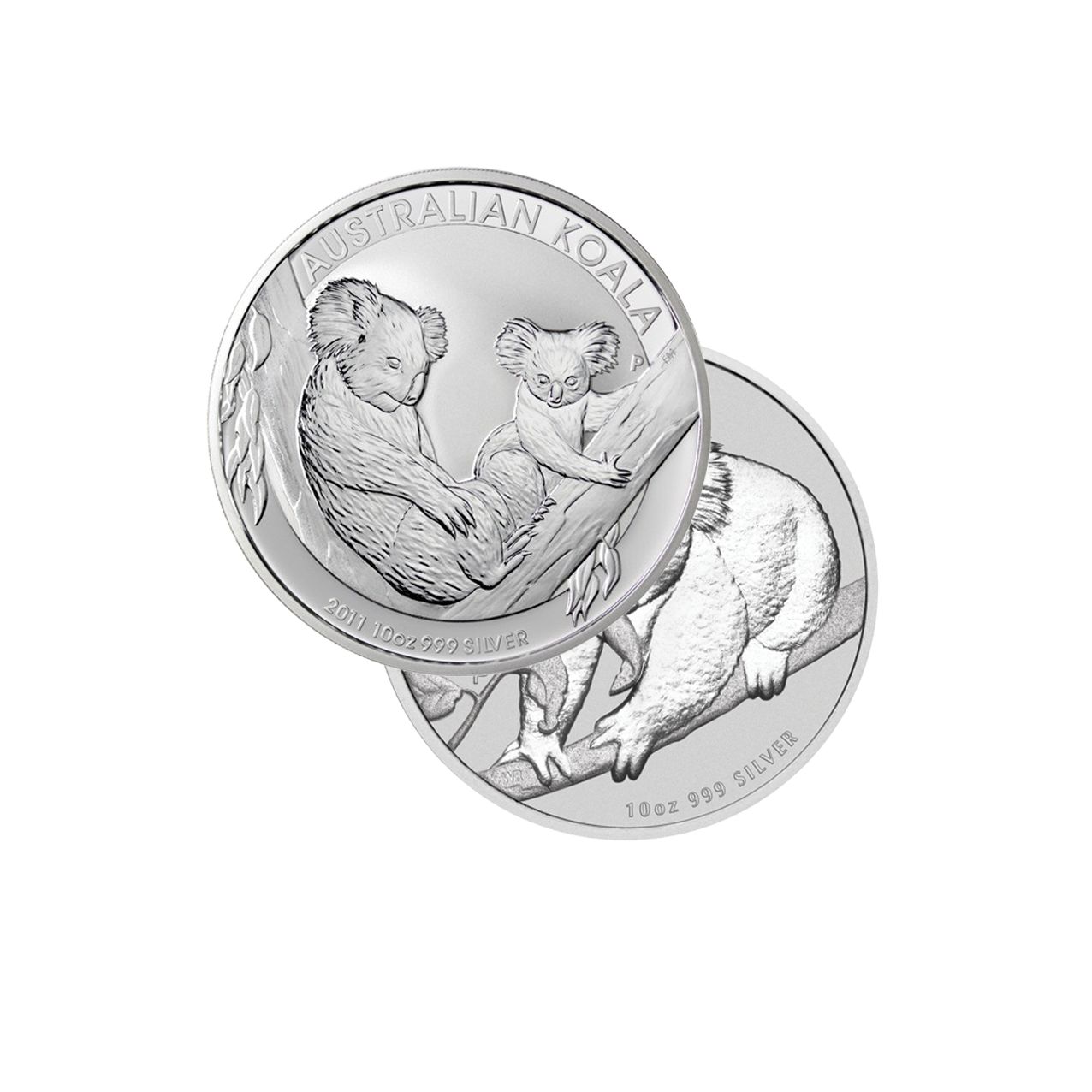 Koala (various years) - Australia 10 oz silver coin
10 ounces silver
Bitte beachten Sie, dass es sich hier um Umlaufware handelt.Die australische Silbermünze Koala gehört zu den bekanntesten An…
More
Bitte beachten Sie, dass es sich hier um Umlaufware handelt.
Die australische Silbermünze Koala gehört zu den bekanntesten Anlagemünzen der Welt.
Herausgegeben wird diese Silbermünze von der Perth Mint, welche viele weitere namhafte Investmentprodukte, wie den Kookaburra oder die Lunar Serie, produziert.
Die Koala Silbermünze hatte ihr Debüt im Jahre 2008 und entwickelte seither eine große Beliebtheit sowohl bei Anlegern als auch bei Sammlern. Ihren Namen verdankt die Münze dem bekannten Vertreter Australiens, dem Koala.
Die Vorderseite zeigt das Portrait der englischen Königin Elisabeth II., das australische Staatsoberhaupt, und der Nominalwert von 30 australischem Dollar.
Die Rückseite ist ähnlich wie der Kookaburra aufgebaut. Das jährlich wechselnde Bild eines Koalas befindet sich im Zentrum der Münze, während in einem äußerem Ring um den Vertreter Australiens der Name "AUSTRALIAN KOALA", das Gewicht von 1 kg, die Reinheit von 999/1000, die Art des Edelmetalls und der Jahrgang angegeben ist.
Seine Beliebtheit verdankt der Koala nicht zuletzt auch dem bezaubernden Bild des Beuteltiers.
Die Ware wird vor Versand durch uns geprüft.
Das Artikelbild ist nur ein Beispielbild.
You want to be informed when the price of Koala (various years) - Australia 10 oz silver coin reaches a certain value? If so, please specify your price.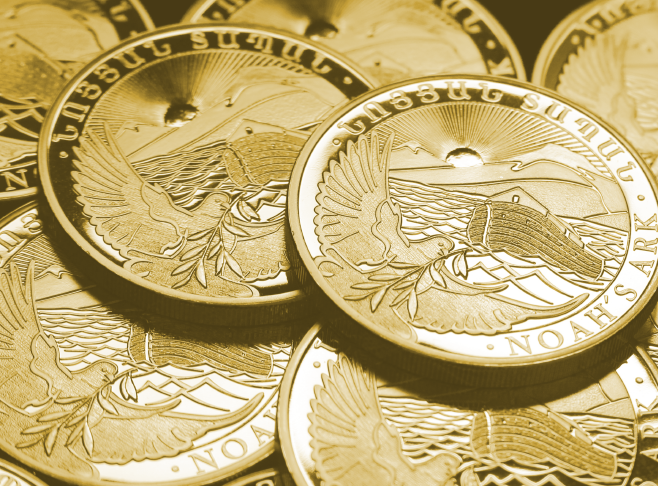 andere Artikel des Herstellers