Krugerrand - South Africa 1 oz silver coin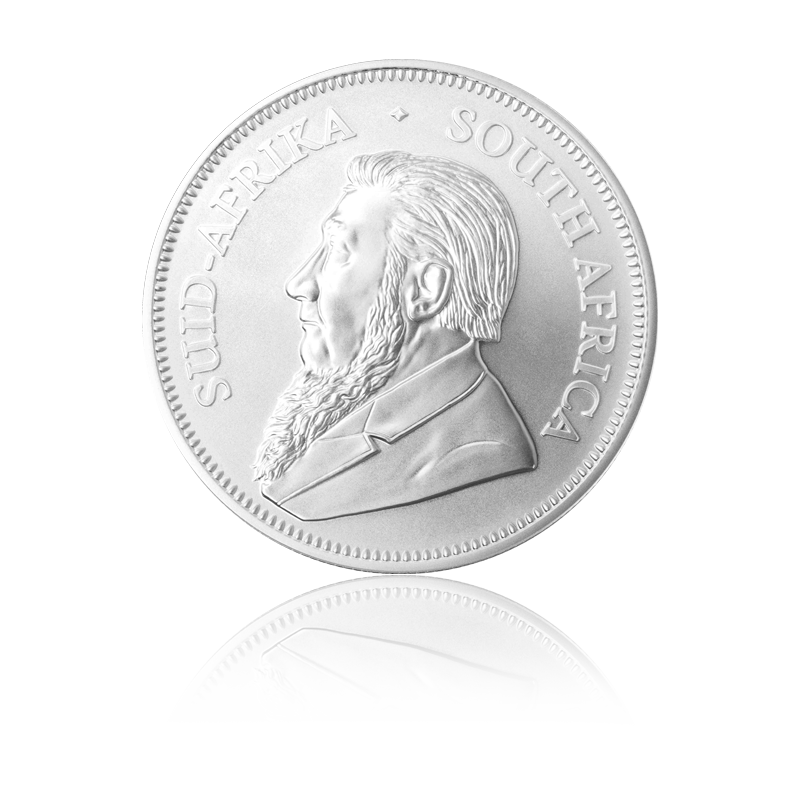 Krugerrand - South Africa 1 oz silver coin
31,1 gram fine silver
This product is sold with differential taxation according to §25a UStG.
More ...
Purchase price (all years)
Please note the given deliverytime.The 1 oz Gold Krügerrand is probably the best known and most widely used gold coin in the…
More
Please note the given deliverytime.
The 1 oz Gold Krügerrand is probably the best known and most widely used gold coin in the world. It is also the oldest gold coin still produced today. Since 1967 it is produced by the South African Mint near Johannesburg. A peculiarity of the Krugerrand is that although it has no nominal value, it is an official currency in the Republic of South Africa.
On the occasion of the 51th anniversary of the gold coin Krügerrand, the Rand Refinery and the South African Mint gives a bullion silver coin of the popular investment coin in gold.
The front shows the portrait of Paul Kruger and on the edge is read SUID-AFRIKA and SOUTH AFRICA. On the back is clearly the well-known motif of the springbok, which distinguishes the Krügerrand. The embossing year and the weight can also be seen.
The name Krügerrand is made up of the name Kruger, a German-born South African politician and military commander, and the national currency border.
The coin is produced in die-cut gloss with a fine content of 999/1000. The packaging takes placewith 25 pieces and to 500 in a masterbox.
A further advantage offered by the Krugerrand is that it is bought back by precious metal traders and banks through its unique reputation. So it is simply a "must have" for every precious metal investor.
The special coin has also already appeared in gold, presumably there will also be platinum coin in denomination 1 ounce.
Please note that this fine silver coin is sold differently and therefore no VAT may be stated. (See § 25a UStG)
You want to be informed when the price of Krugerrand - South Africa 1 oz silver coin reaches a certain value? If so, please specify your price.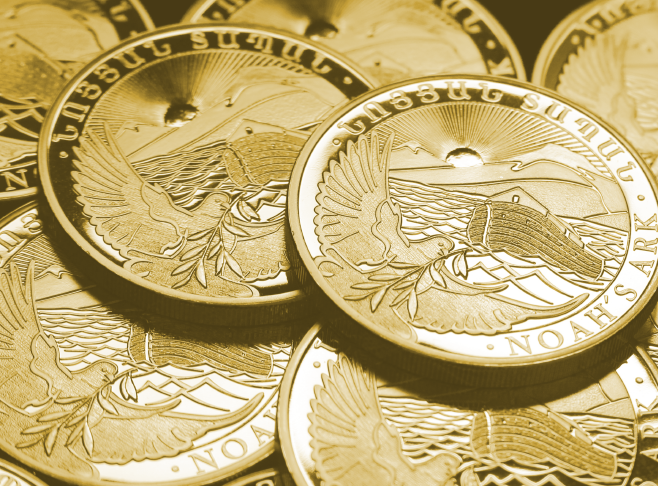 andere Artikel des Herstellers