Lunar III "Tiger" 2022- Australia 1/2 oz gold coin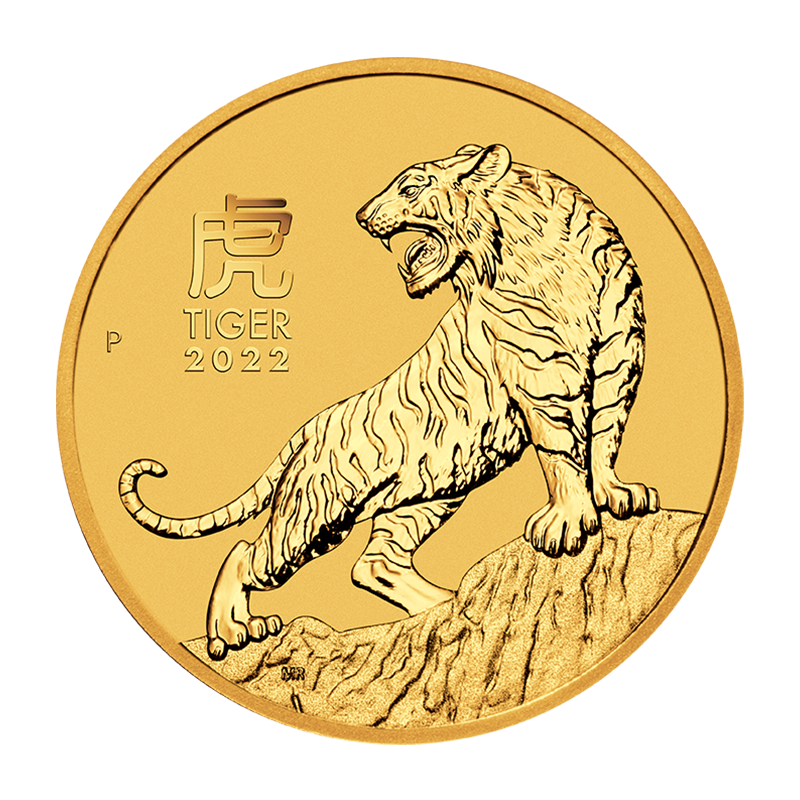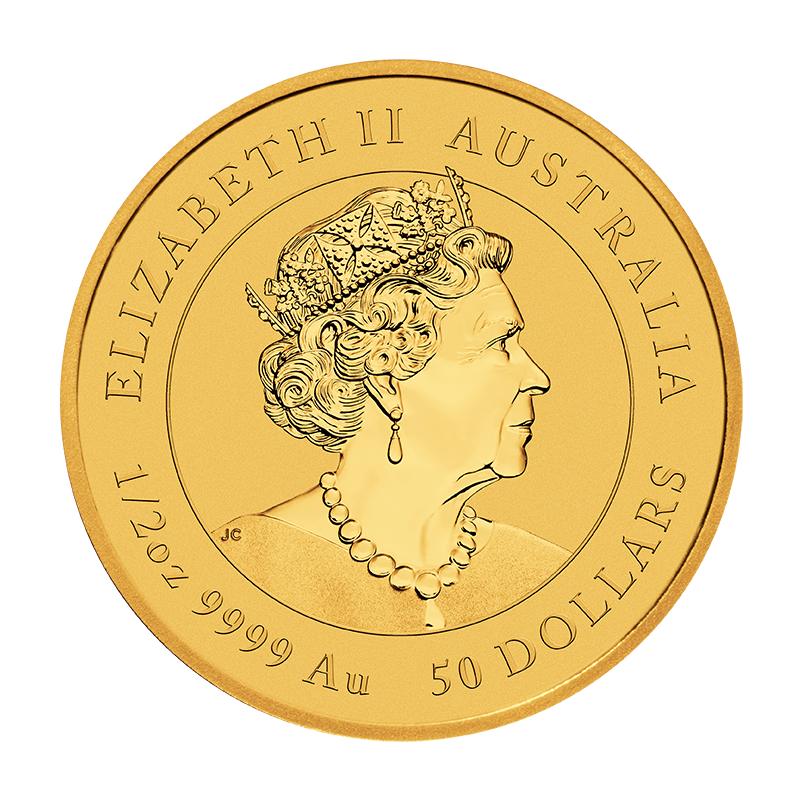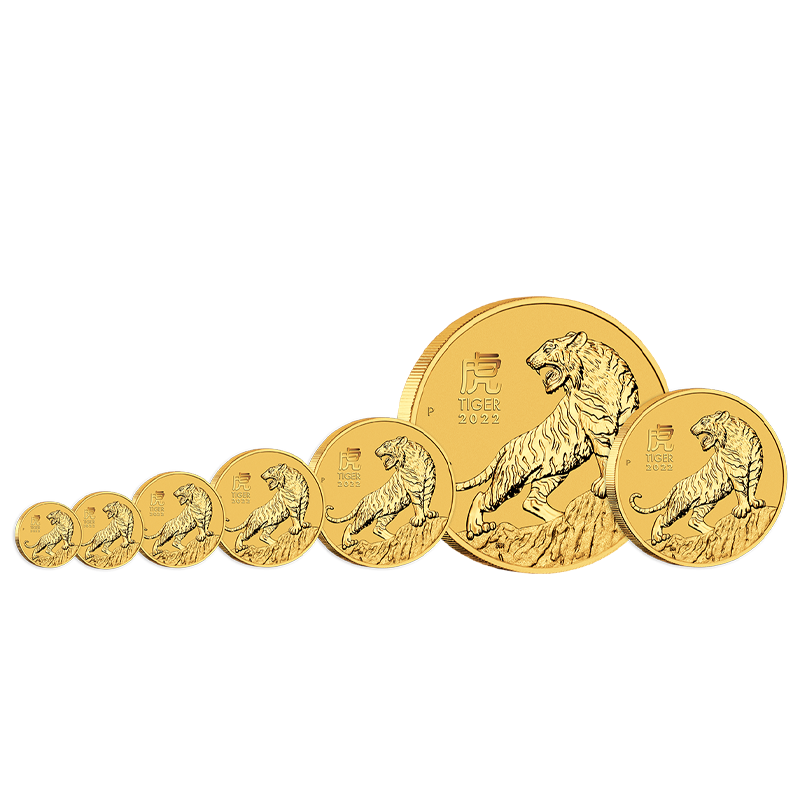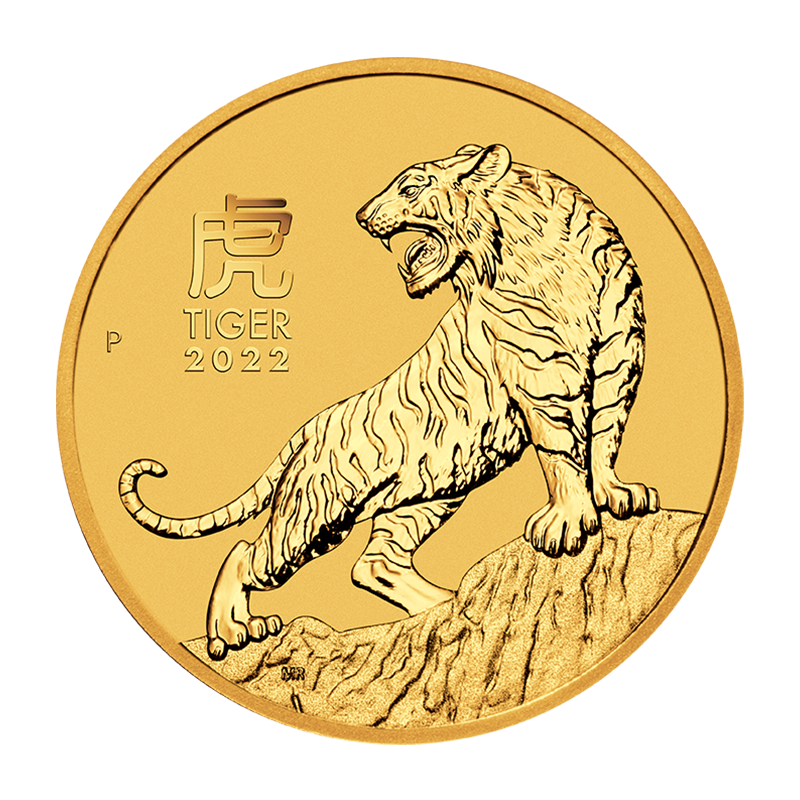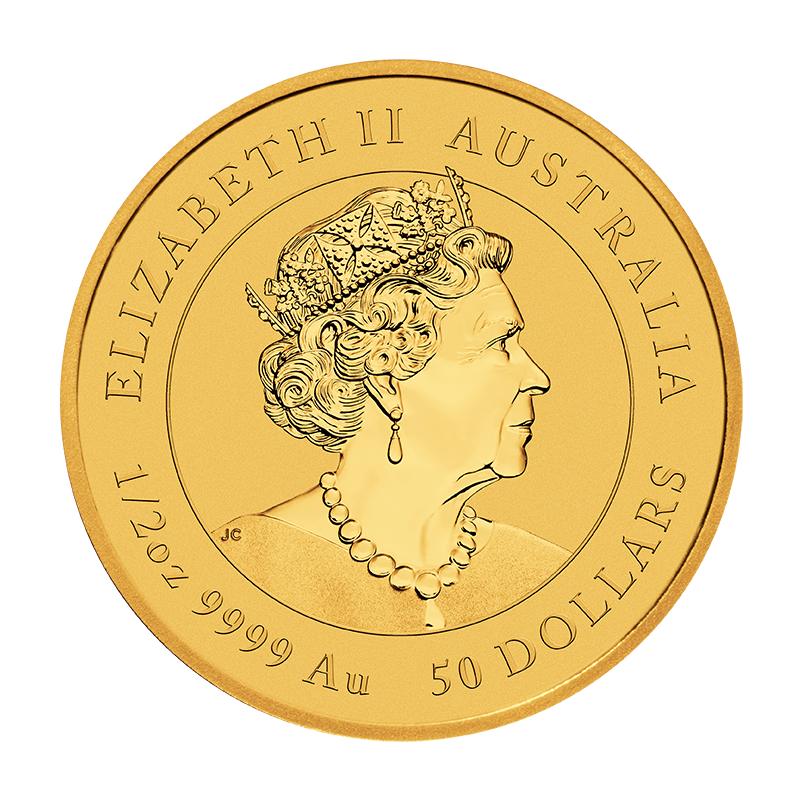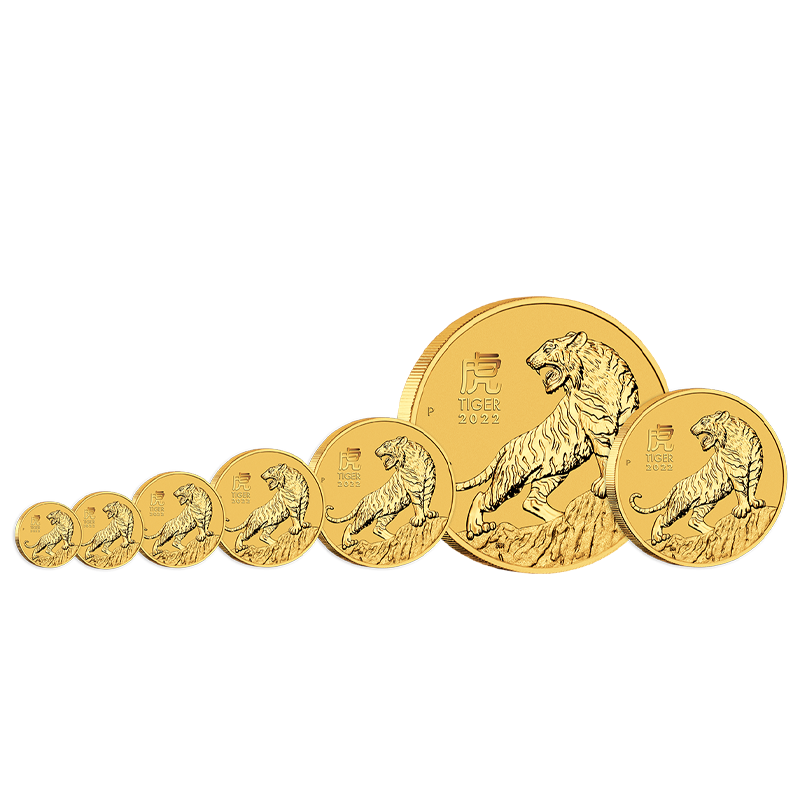 Lunar III "Tiger" 2022- Australia 1/2 oz gold coin
15,55 gram fine gold
expected delivery 1-3 days
The Australian Perth Mint is producing the Lunar III series with yearly changing motifs since 2019. The Lunar series is the…
More
The Australian Perth Mint is producing the Lunar III series with yearly changing motifs since 2019. The Lunar series is the successor to the Lunar I series in fine gold (1996 – 2007) and the Lunar II series (2008 - 2019) and is geared to the twelve Chinese signs of the zodiac.
On the reverse of the gold coin is the portrait of Queen Elisabeth II. and on the obverse side is the yearly changing motif.
We offer different Lunar III series coins in fine gold and fine silver.
These will be the following coins
2020 - Year of the Mouse
2021 - Year of the Ox
2022 - Year of the Tiger
2023 - Year of the Rabbit
2024 - Year of the Dragon
2025 - Year of the Snake
2026 - Year of the Horse
2027 - Year of the Goat
2028 - Year of the Monkey
2029 - Year of the Rooster
2030 - Year of the Dog
2031 - Year of the Pig
Investment gold is exempt from tax under § 25c UStG.
You want to be informed when the price of Lunar III "Tiger" 2022- Australia 1/2 oz gold coin reaches a certain value? If so, please specify your price.
andere Artikel des Herstellers