Noahs Ark 2023 - Armenia 1 oz gold coin 50.000 Dram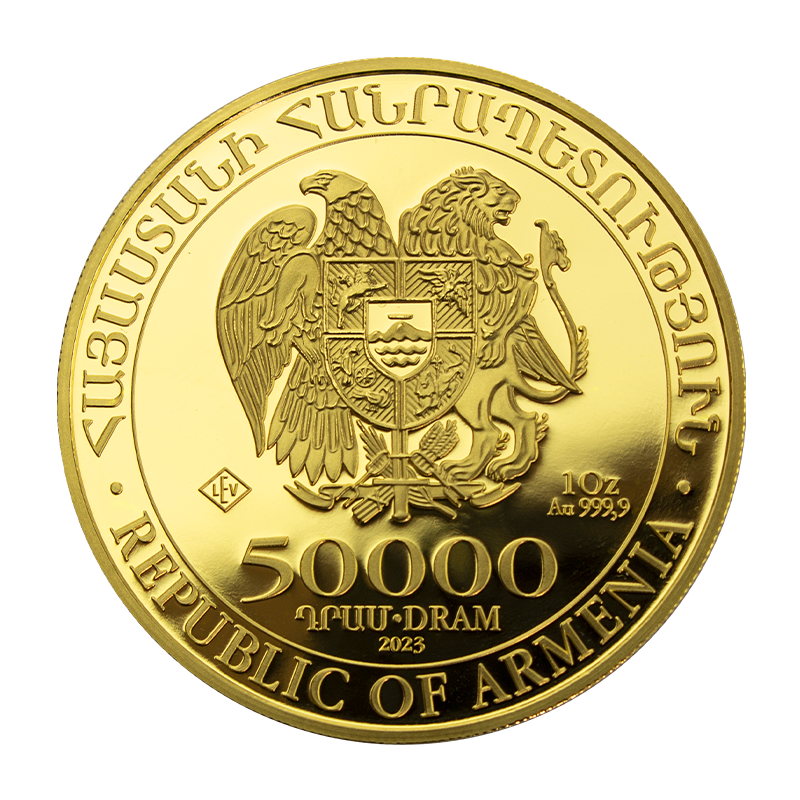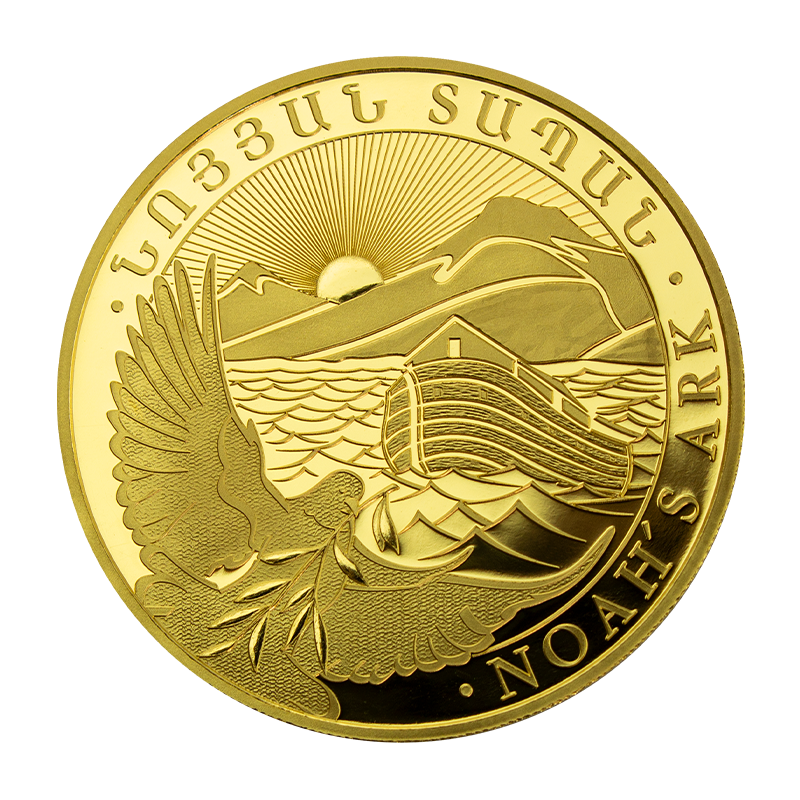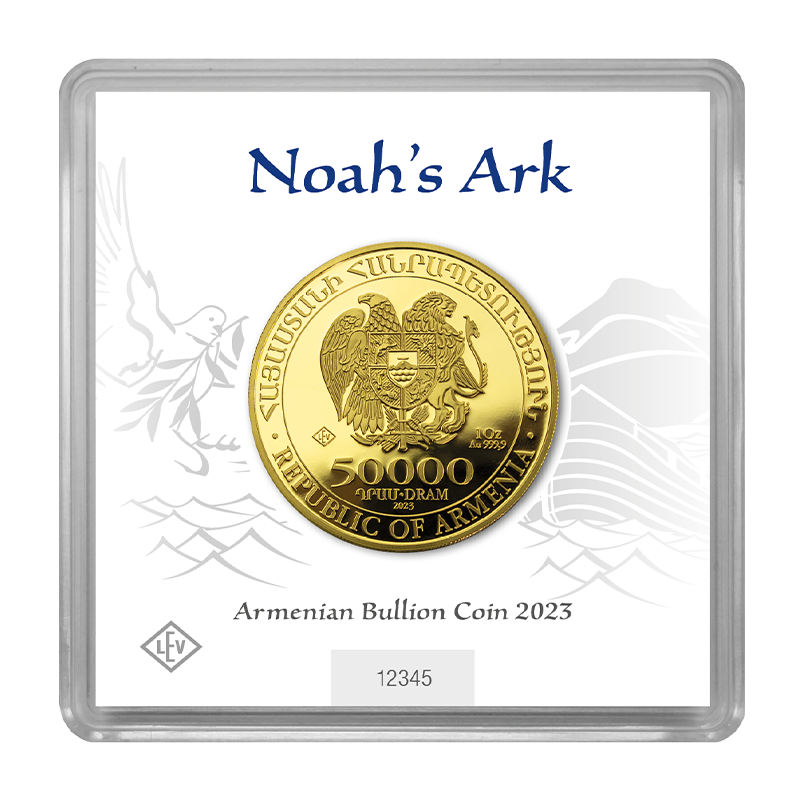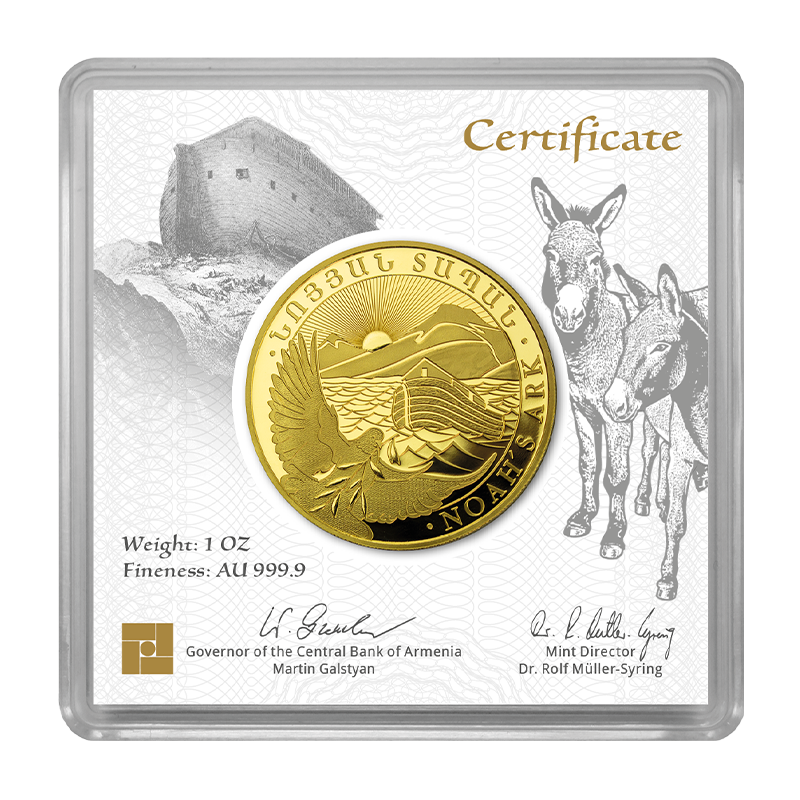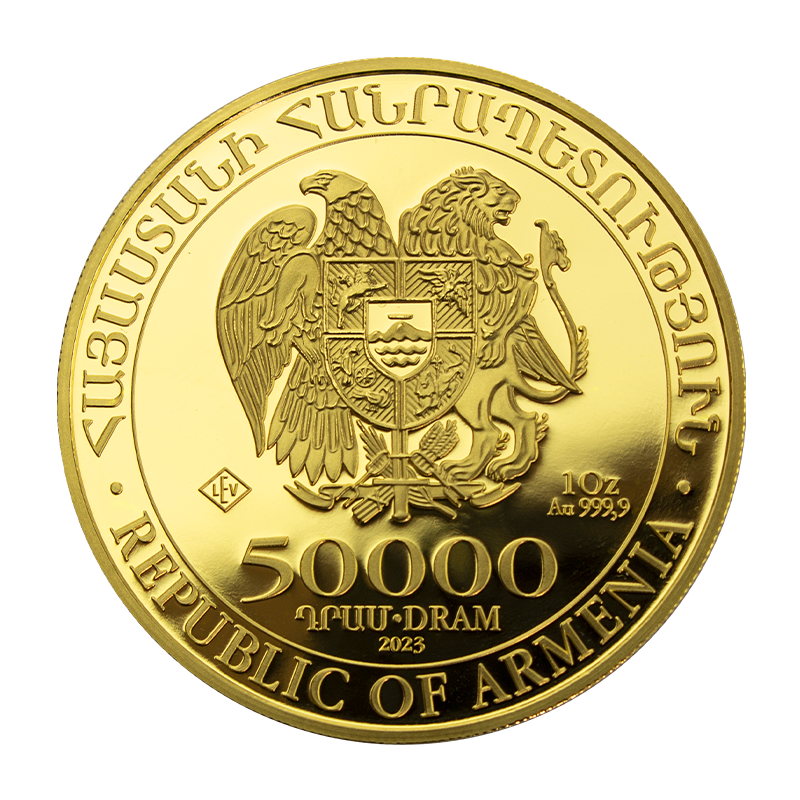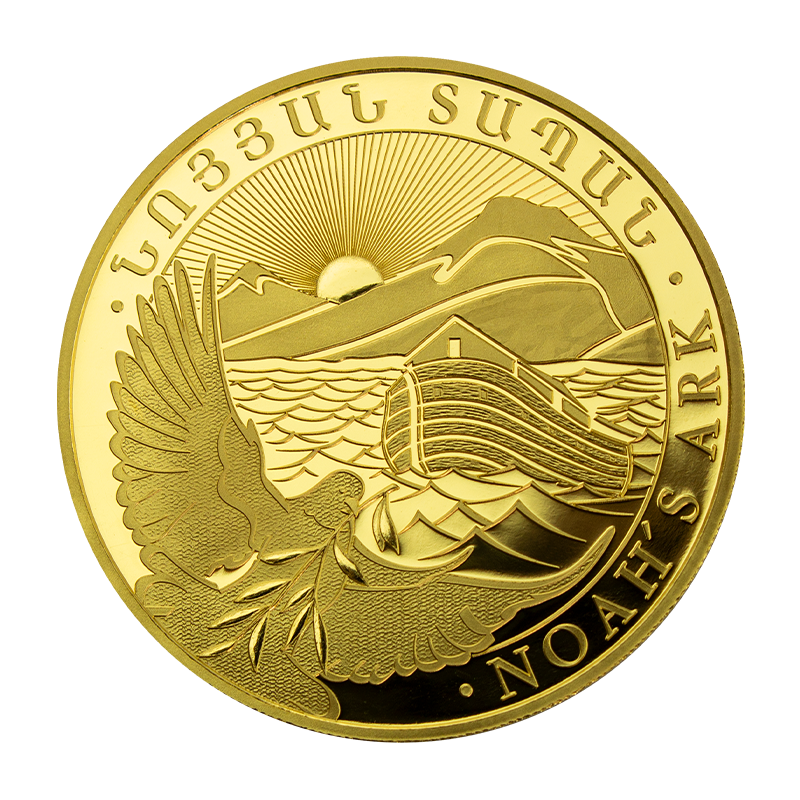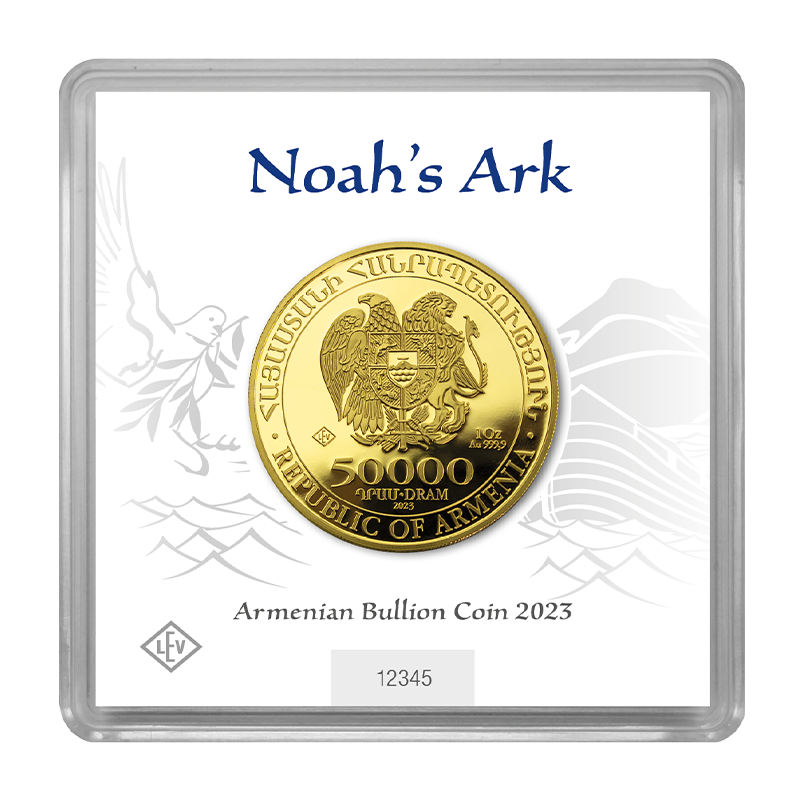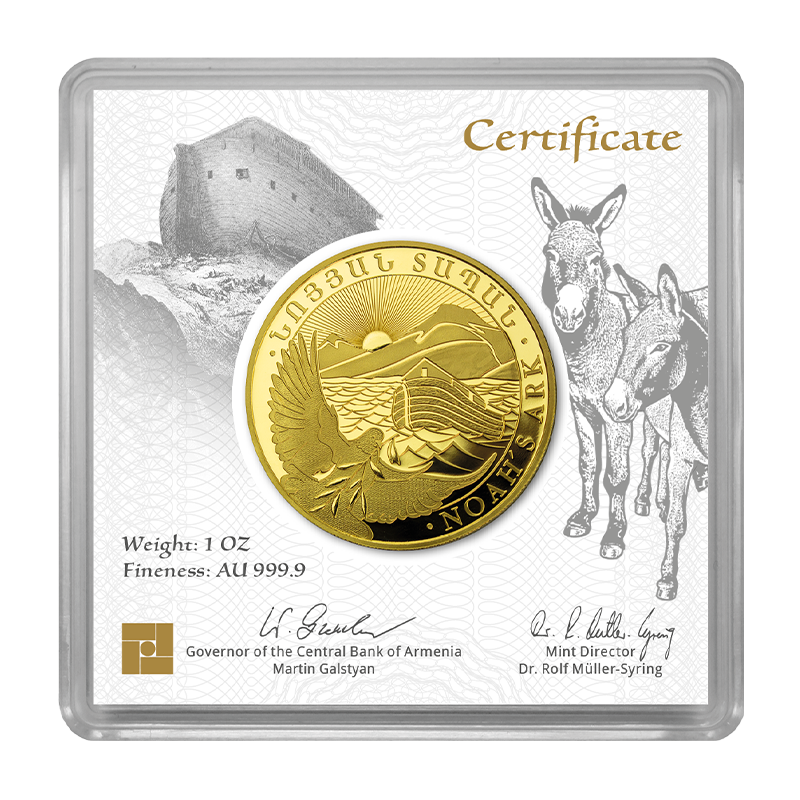 Noahs Ark 2023 - Armenia 1 oz gold coin 50.000 Dram
31,1 g fine gold
expected delivery 8-12 days
Purchase price (all years)
The Noah's Ark precious metal coins are issued by the Central Bank of the Republic of Armenia. As a legal tender in Armenia,…
More
The Noah's Ark precious metal coins are issued by the Central Bank of the Republic of Armenia. As a legal tender in Armenia, production is subject to the strict requirements of the central bank: the purity of the precious metal, the weight and the quality of the coinage are checked and guaranteed by the state. The gold bullion coin is made from the purest gold (999.9/1000).
The Noah's Ark Gold Bullion coin is packaged with a refined certificate of authenticity, including consecutive numbering, in a security capsule that can only be opened by destruction.
The overall appearance of the coin and its packaging stand out due to the high-quality paper finishing and the unique design compared to other investment coins.
The coin´s obverse of this exclusive coin edition depicts the Armenian Coat of Arms. Underneath is the face value of the coin in Armenian Dram, the fineness, the weight and the year of issue of the coin, next to the symbol of the mint. The lettering the "Republic of Armenia" in Armenian and English language surrounds the ensemble.
The coin´s reverse depicts the Noah´s Ark in the center of the motif. The white dove with an olive branch in the beak is flying towards the ark. The silhouette of Mount Ararat with a rising sun is shown in the background. The inscription is also the name of the coin: "Noah´s Ark" in Armenian and English lettering is minted around the motif.
The Noah's Ark bullion and collector coins are manufactured in one of the most modern private minting sites in Germany. All raw materials used to manufacture these gold and silver coins come exclusively from manufacturers that are certified and approved according to the standards of the London Bullion Market Association (LBMA).
Every single coin is manufactured in a complex process from the granulate to the finished product by Leipziger Edelmetallverarbeitung GmbH and is subject to strict quality control.
You want to be informed when the price of Noahs Ark 2023 - Armenia 1 oz gold coin 50.000 Dram reaches a certain value? If so, please specify your price.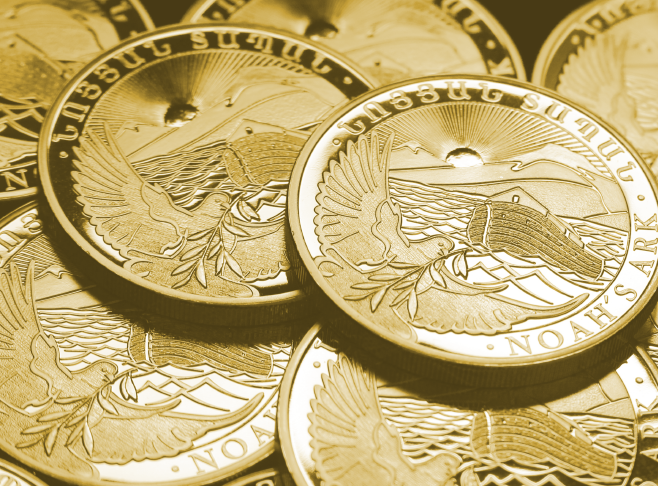 andere Artikel des Herstellers