Noahs Ark Various Years - Armenia 1 oz silver coin .999 - Special offer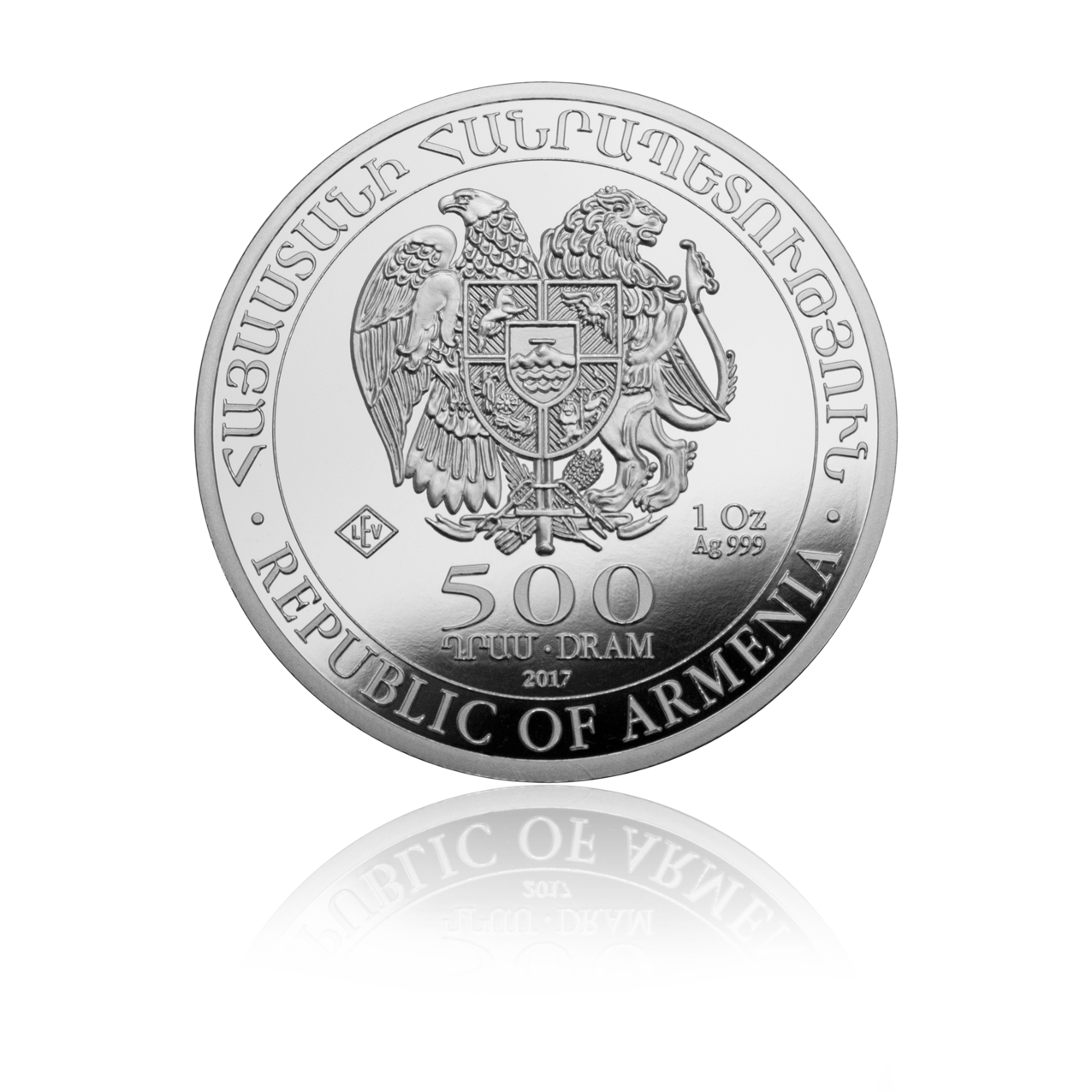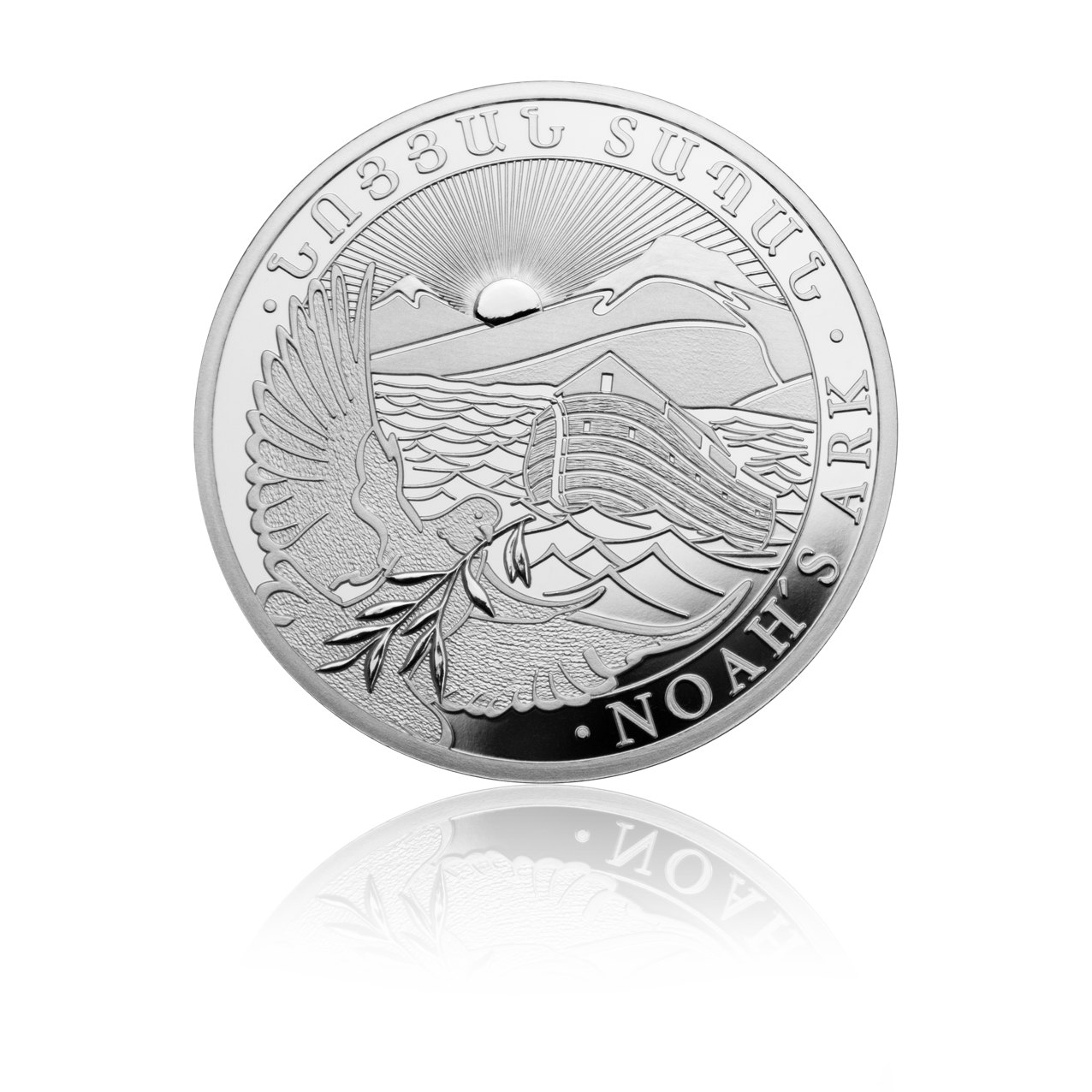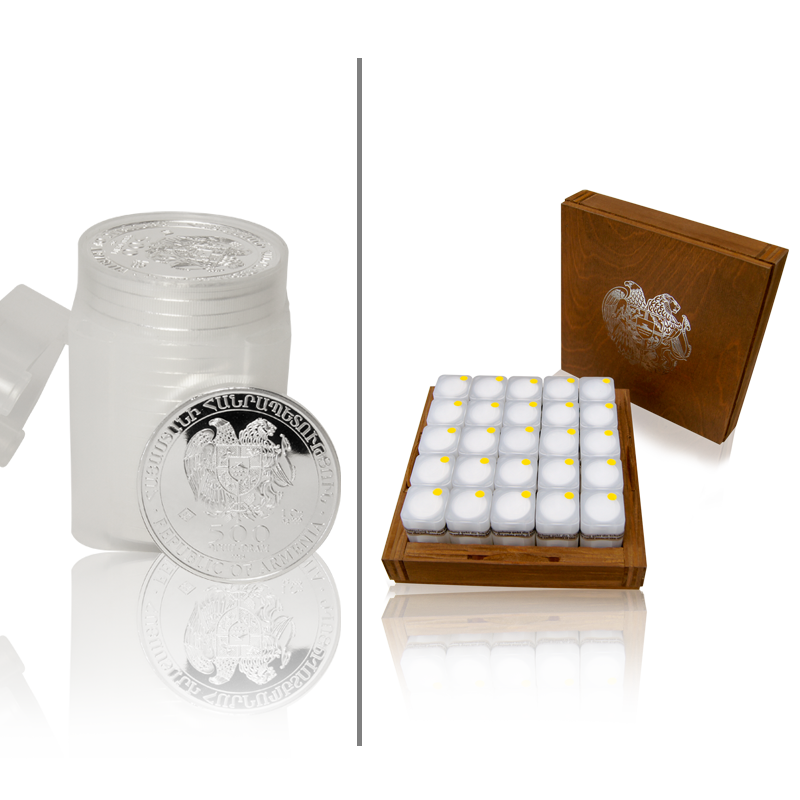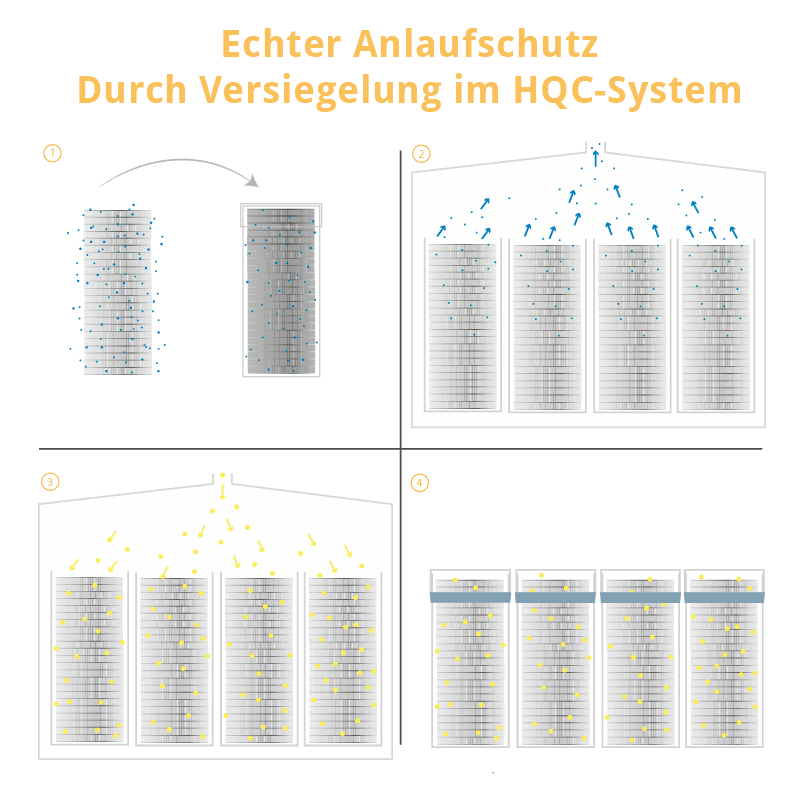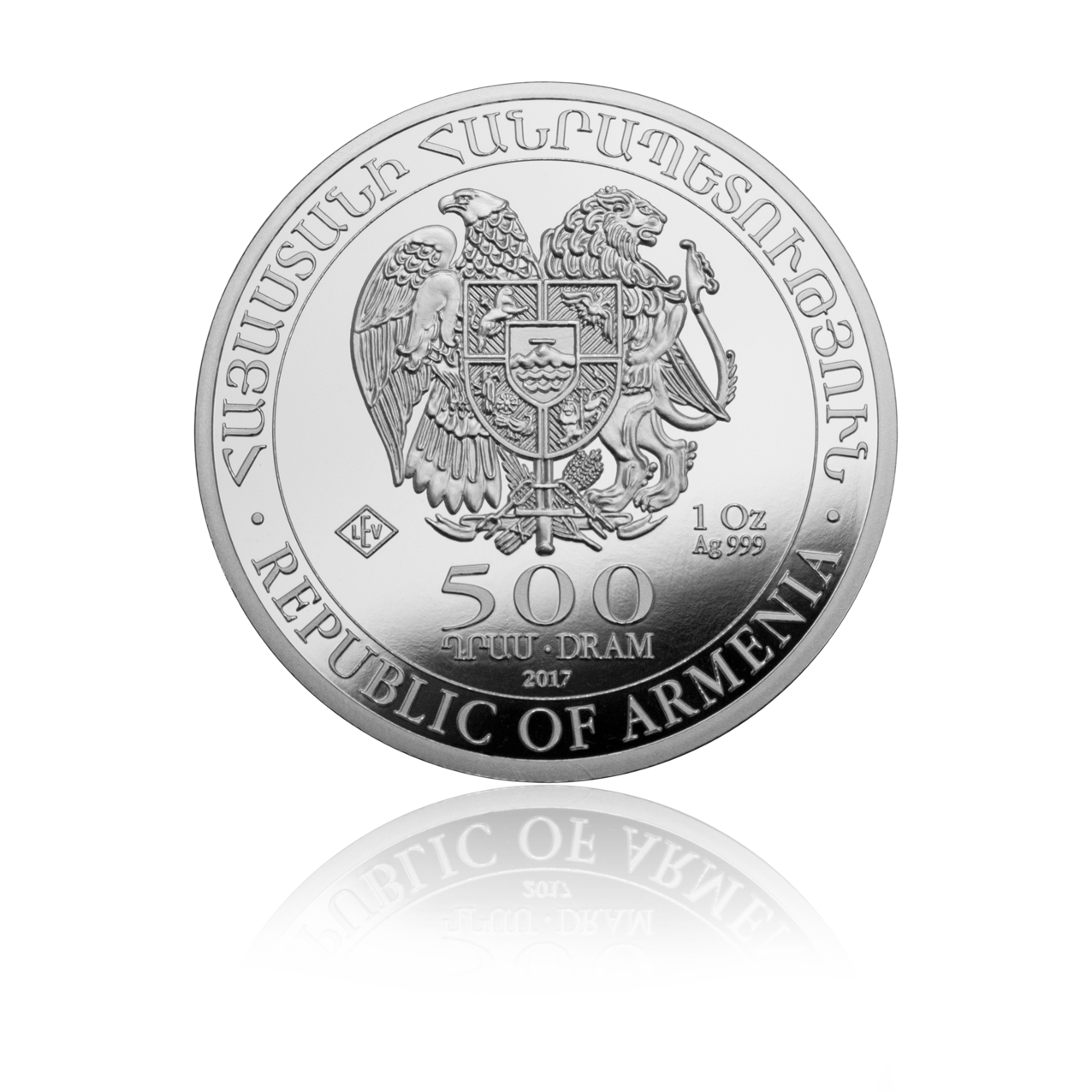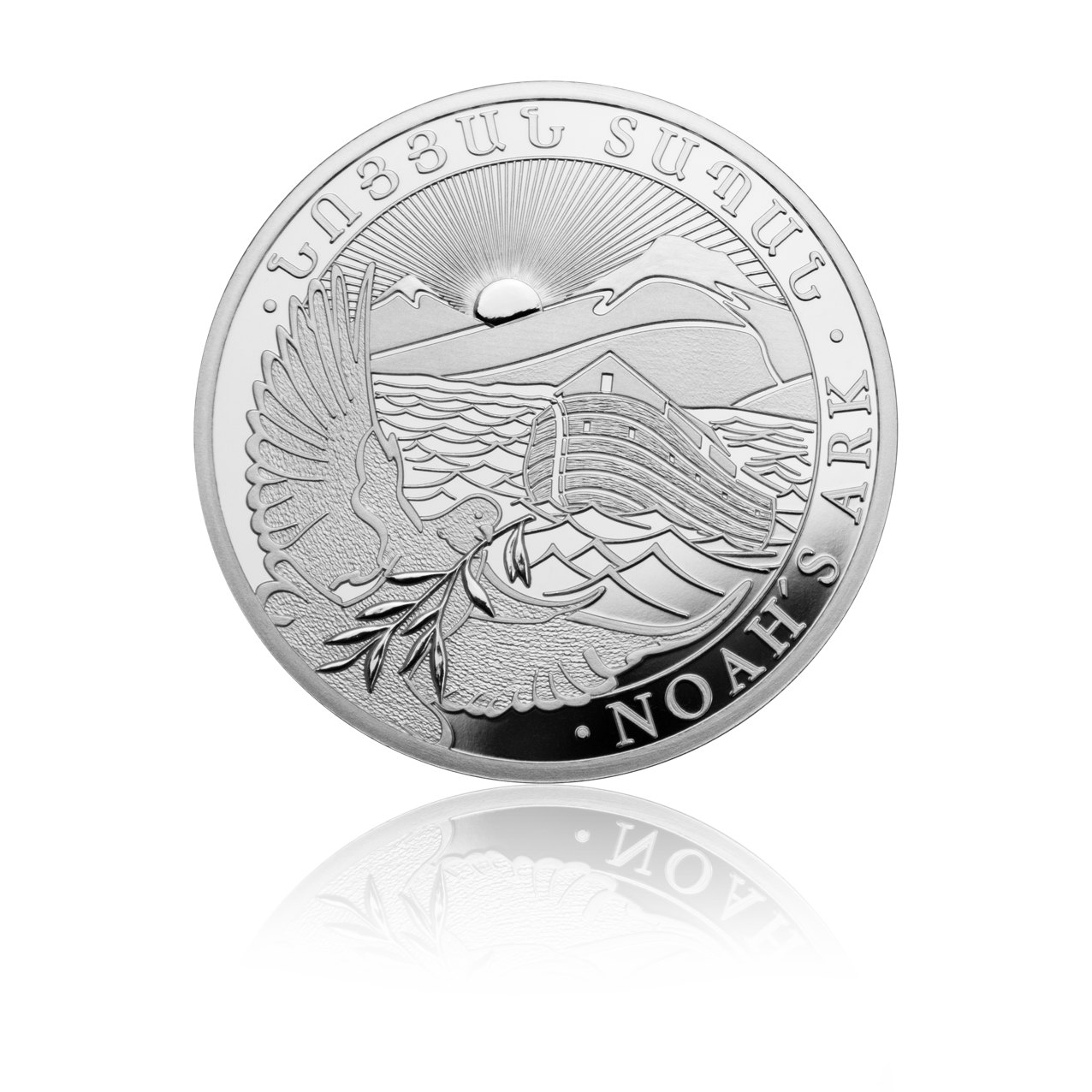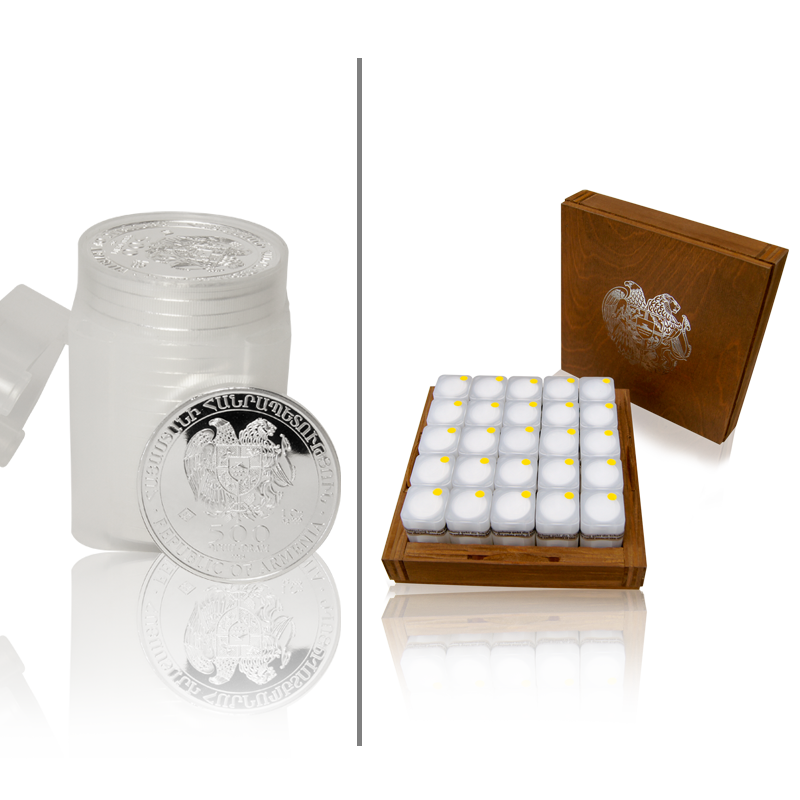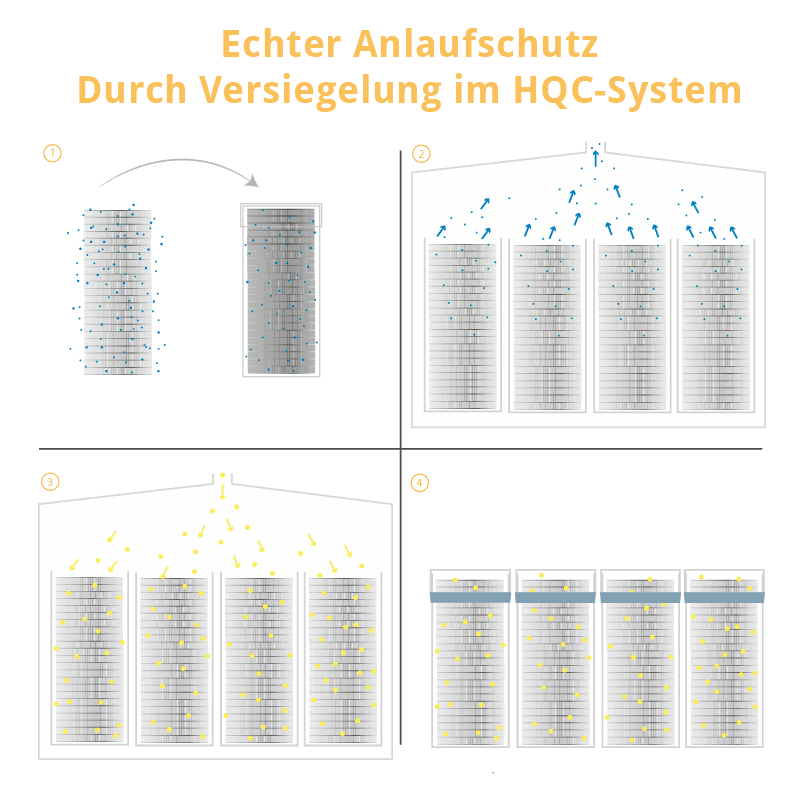 Noahs Ark Various Years - Armenia 1 oz silver coin .999 - Special offer
31,1 gram fine silver
The 1 oz Noahs Ark silver bullion coin is issued by the Central Bank of Armenia. The bullion coin consists of finest silver…
More
The 1 oz Noahs Ark silver bullion coin is issued by the Central Bank of Armenia. The bullion coin consists of finest silver (999/1000) and is legal tender in the Republic of Armenia. Every year of issue has the same motif, like the Vienna Philharmonic coin or the Maple Leaf.
The obverse of the coin shows the Armenian coat of arms and the lettering "Republic of Armenia" in English and Armenian. Below this, you can see the declaration of weight and fineness of the silver "1 Oz Ag 999". You can find also the nominal value "500 Dram", the year of mintage and the trademark of the manufacturing company "LEV".
The reverse side of this silver coin features the eponymous Ark of the biblical narration of Noah. In the background of the motif you can see the Mount Ararat, where the journey of the ark ended, on the territory of Armenia. In the foreground is a dove with an olive branch in its beak, which, according to the Bible, portends the end of the flood. Around the motif you find the lettering "Noahs Ark" in Armenian and English.
The silver coin Noahs Ark is issued since 2011. When ordering 20 pieces of the 1 oz coin it is delivered within a tube made of plastic and a protective HQC-System, which is developed exclusively from Geiger Edelmetalle and gives a maximum protection against tarnishing.
On your request Geiger Edelmetalle is ready to send you an additional certificate for a moderate fee, where the fineness and authenticity of the Noahs Ark silver coin is guaranteed with the signature of the companys management and the Chairman of the Central Bank of Armenia.
You want to be informed when the price of Noahs Ark Various Years - Armenia 1 oz silver coin .999 - Special offer reaches a certain value? If so, please specify your price.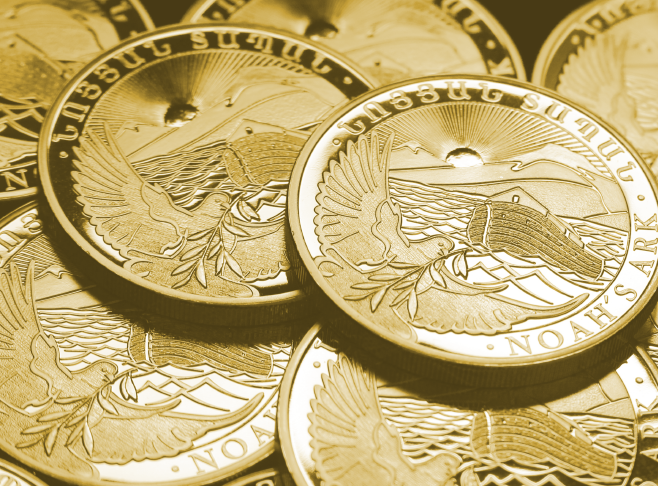 andere Artikel des Herstellers