The Royal Tudor Beast "Lion of England" 2022 - United Kingdom 1/4 oz goldcoin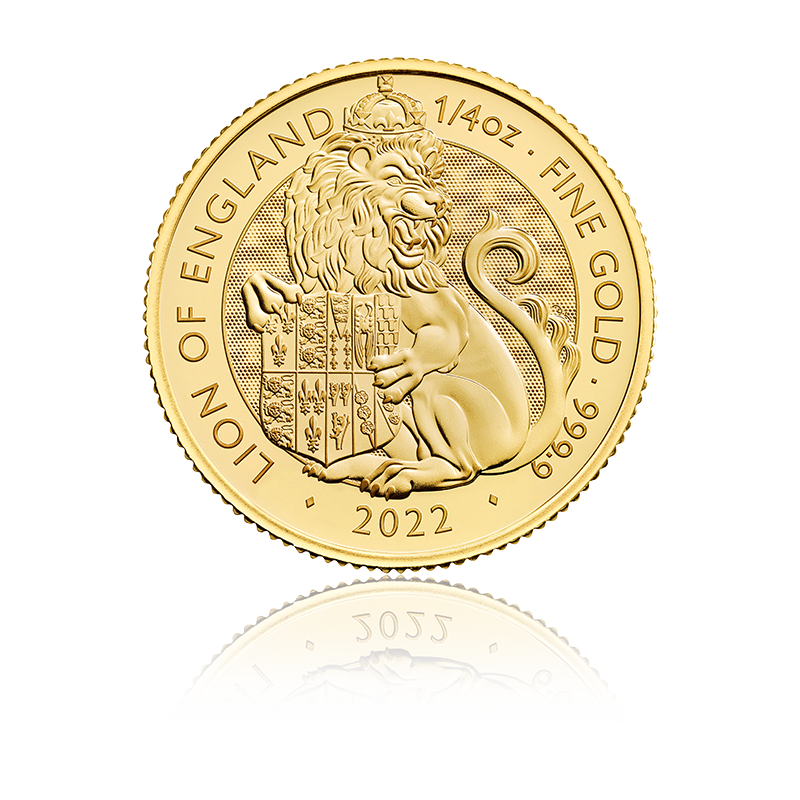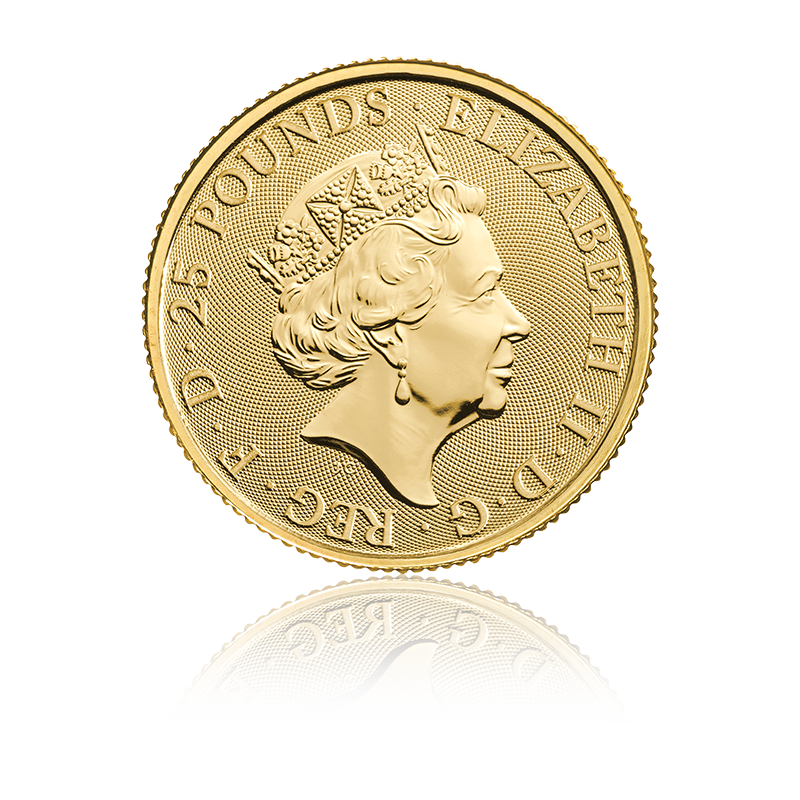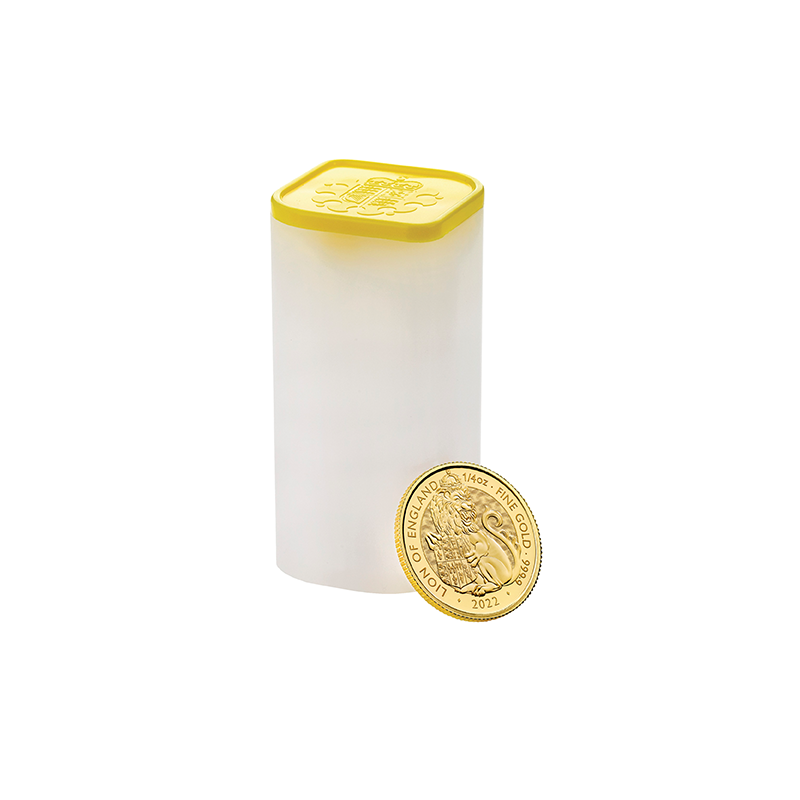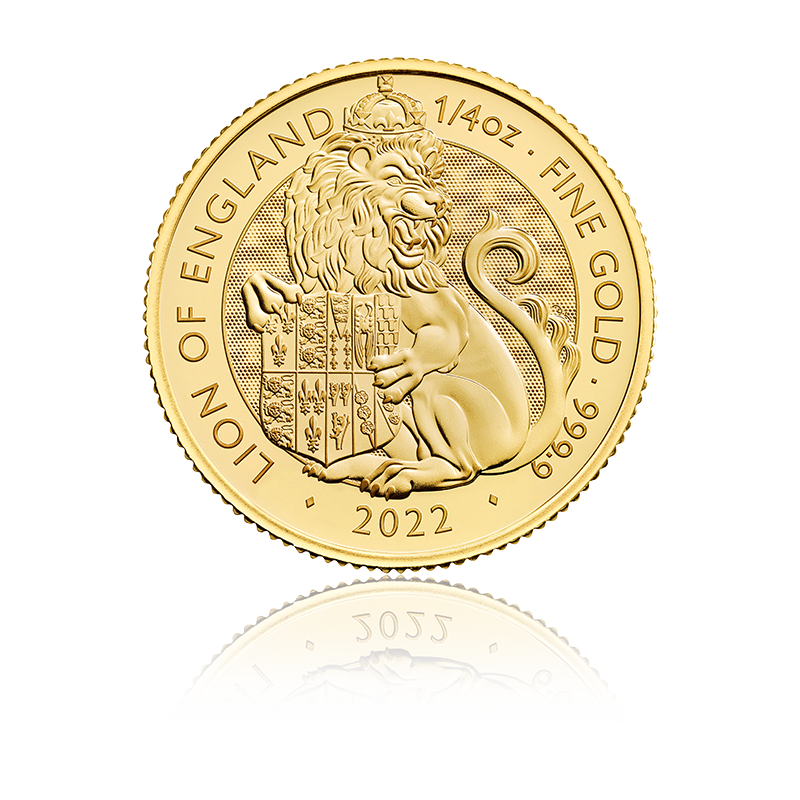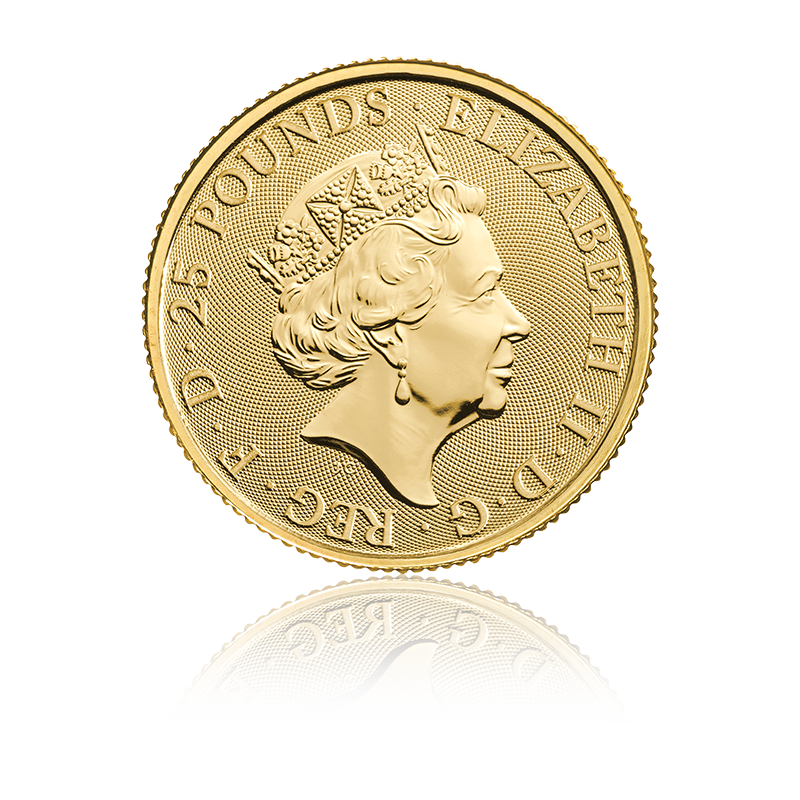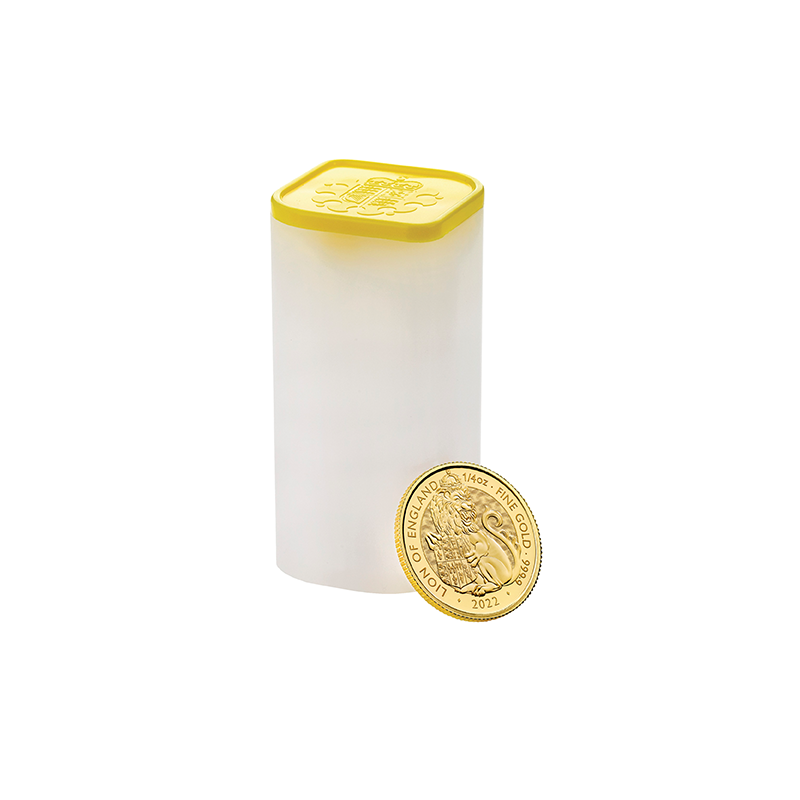 The Royal Tudor Beast "Lion of England" 2022 - United Kingdom 1/4 oz goldcoin
7,775 gram fine gold
Purchase price (all years)
The british gold coin Royal Tudor Beast "Lion of England is issued since 2021. "The Royal Tudor Beast Collection" is a new s…
More
The british gold coin Royal Tudor Beast "Lion of England is issued since 2021. "The Royal Tudor Beast Collection" is a new series, which builds on the success of the Queens Beast Series. The Royal Mint has decided to issue a new series, due to the popularity of the Queens Beast Series.
The first coin issued was the Seymour Panther 2022 Proof.
The masonic heraldic beasts of the Tudor Royal Family, which line the Moat Bridge at Hampton Court Palace, inspired the new Series. Hampton Court Palace is located in the Southwest of London.
The reverse depicts the ten masonic heraldic Tudor beasts.
This renders the gold coin attractive for both collectors and investors alike.
Reverse was designed by David Lawrence and depicts a lion, oberse was designed by british coin designer Jody Clark and depicts Queen Elizabeth II's portrait.
Your coin will arrive in a single coin capsule.
The coins are issue with a fineness of 999,9/1.000.
This design is also available as a 1/4 oz gold coin and as a 2 oz silver coin.
Here is an overview of all the Tudor Beasts in this series:
The Seymour Panther
The Lion of England
The Bull of Clarence
The Tudor Dragon
The Greyhound of Richmond
The Royal Dragon
The Yale of Beaufort
The Seymour Unicorn
The Queen's Panther
The Queen's Lion
Investment gold is exempt from tax under § 25c UStG.
You want to be informed when the price of The Royal Tudor Beast "Lion of England" 2022 - United Kingdom 1/4 oz goldcoin reaches a certain value? If so, please specify your price.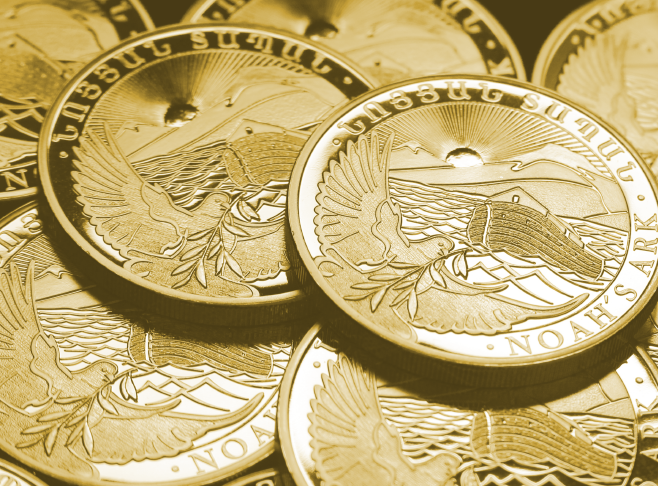 andere Artikel des Herstellers