The Royal Tudor Beast "Lion of England" 2022 - United Kingdom 1 oz goldcoin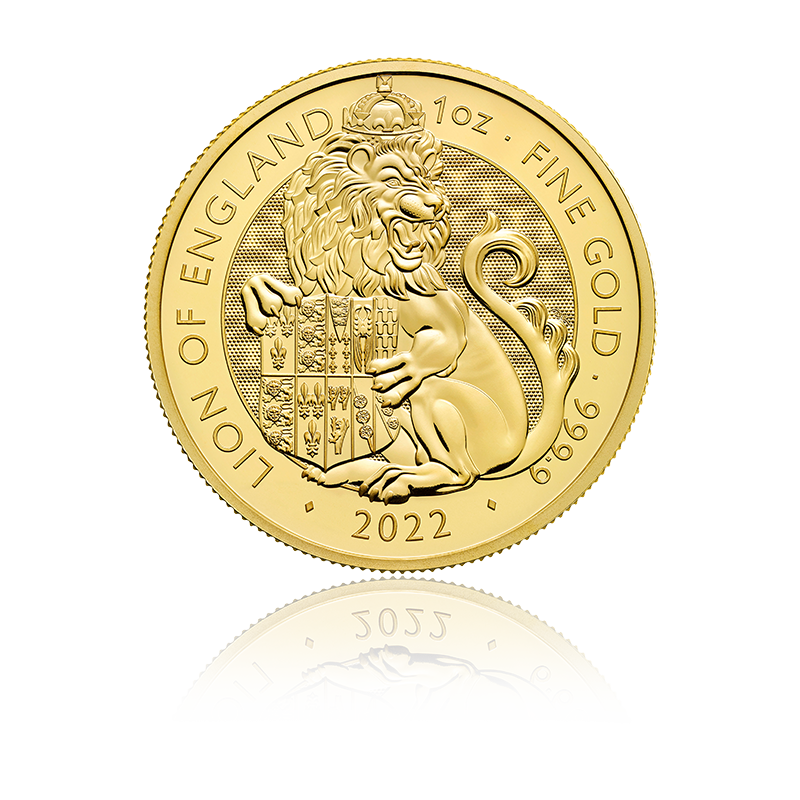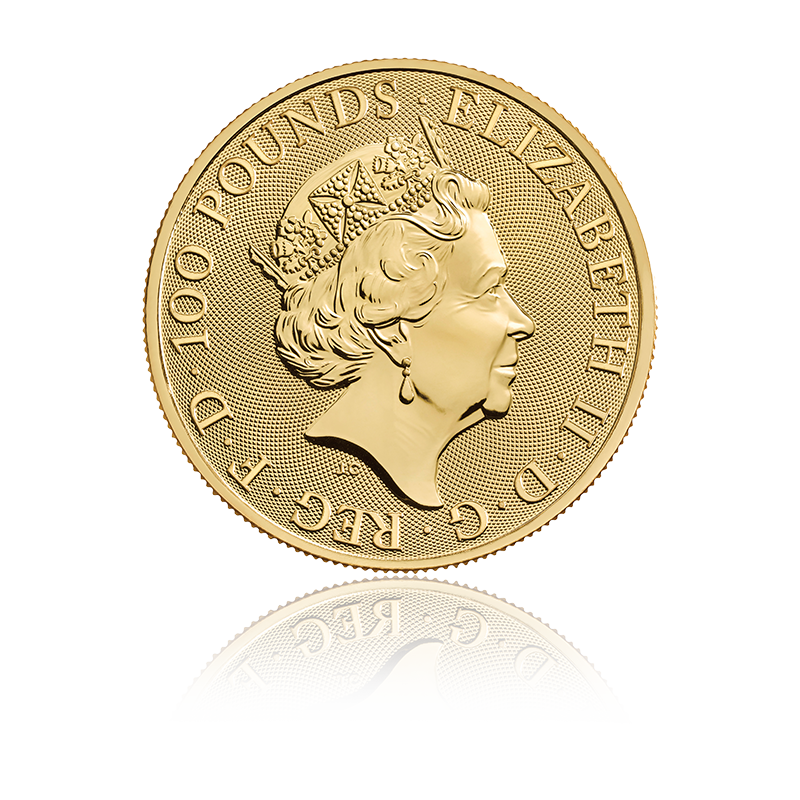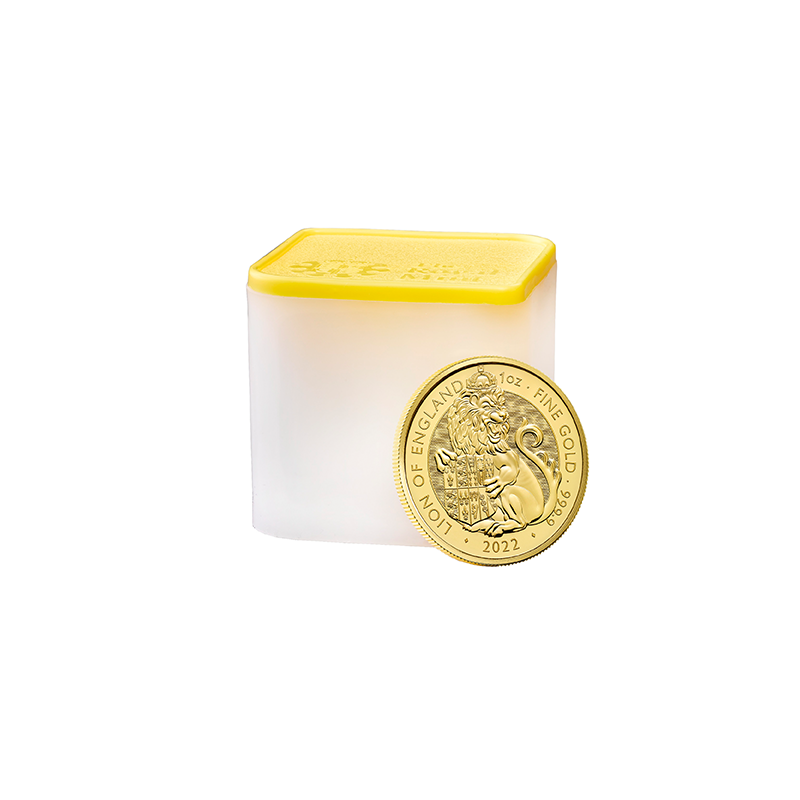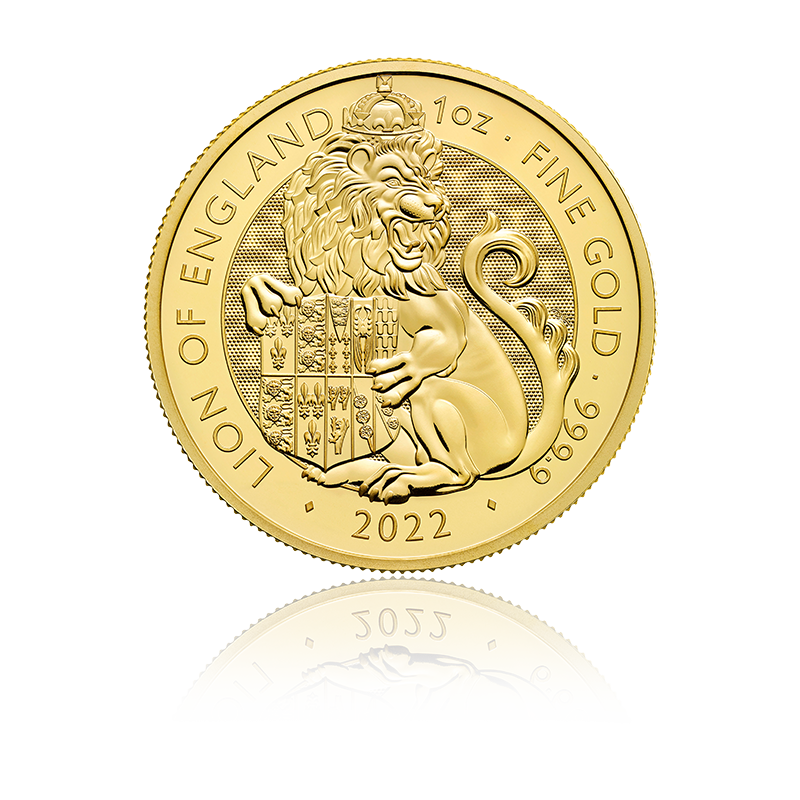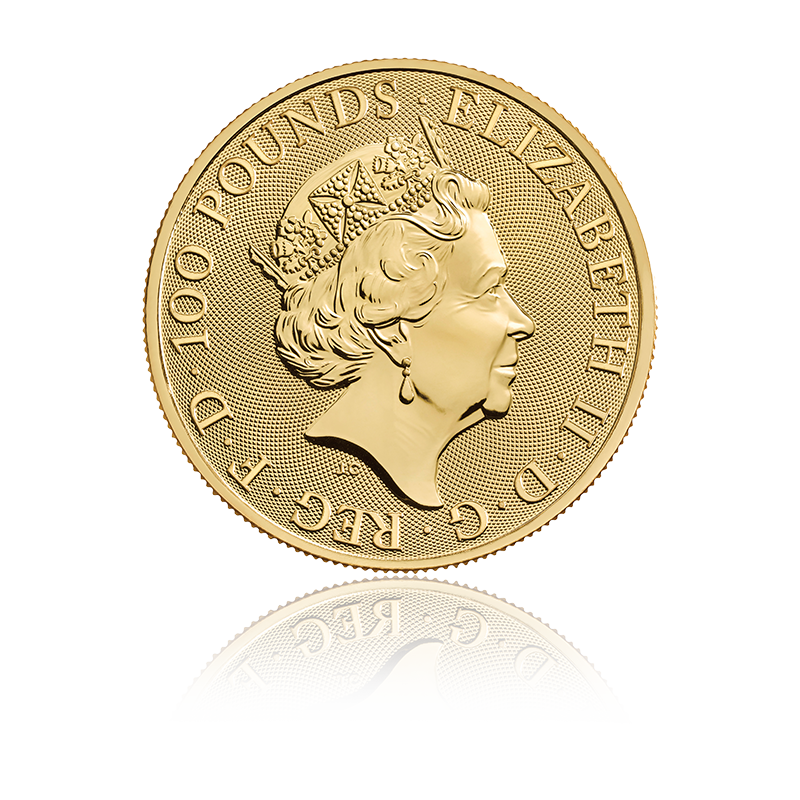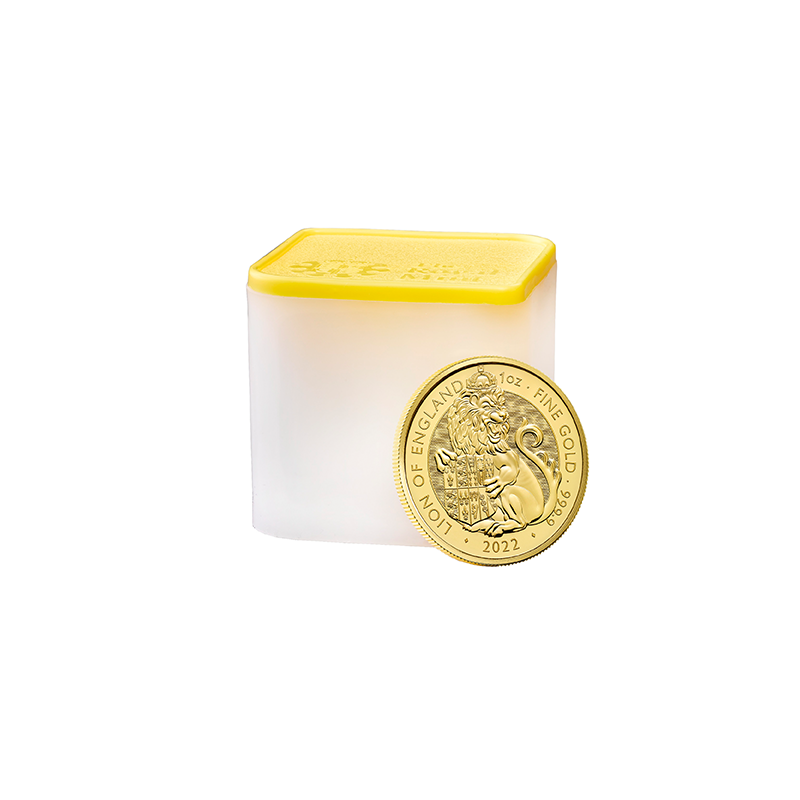 The Royal Tudor Beast "Lion of England" 2022 - United Kingdom 1 oz goldcoin
31,1 gram fine gold
Purchase price (all years)
Bitte beachten Sie die angegebene Lieferzeit.Die britische Goldmünze Royal Tudor Beast "Lion of England", wird seit 2021 aus…
More
Bitte beachten Sie die angegebene Lieferzeit.
Die britische Goldmünze Royal Tudor Beast "Lion of England", wird seit 2021 ausgegeben. Hier handelt es sich um eine neue Serie, "The Royal Tudor Beast Collection", die auf den Erfolgen der Queens Beast Serie aufbaut. Durch die Beliebtheit der Queens Beast Serie, hat die Royal Mint entschieden eine weitere Serie auszugeben.
Das erste Motiv war eine PP (Polierte Platte) Münze - Seymour Panther 2022.
Die Vorlage für die neue Serie sind die steineren Wappentiere der Tudor Famillie. Die Wappentiere finden sich auf der Brücke zum Schloss "Hampton Court Palace" im Südwesten von London.
Das Motiv der Münze zeigt die zehn Motive der Tudor Beast Steinstatuen.
Deshalb ist die Goldmünze für Sammler, wie auch für Anleger eine interessante Prägung auf dem Markt.
Das Design der Motivseite kommt von David Lawrence und zeigt einen Löwen,
Die Wertseite der Münze wird von der britischen Münzdesignerin Jody Clark entworfen und zeigt das Portrait von Königin Elizabeth II.
Die Münzeserie wird mit einer Feinheit von 999,9/1.000 geprägt.
Außerdem können Sie die Serie als eine 1/4 oz Goldmünze und eine 2 oz Silbermünze erwerben.
Die Münze wird einzeln in einer Münztasche oder zu 10 Stück in der Originaltube geliefert.
Hier finden Sie eine Übersicht zu allen Motiven der Serie:
The Seymour Panther
The Lion of England
The Bull of Clarence
The Tudor Dragon
The Greyhound of Richmond
The Royal Dragon
The Yale of Beaufort
The Seymour Unicorn
The Queen's Panther
The Queen's Lion
You want to be informed when the price of The Royal Tudor Beast "Lion of England" 2022 - United Kingdom 1 oz goldcoin reaches a certain value? If so, please specify your price.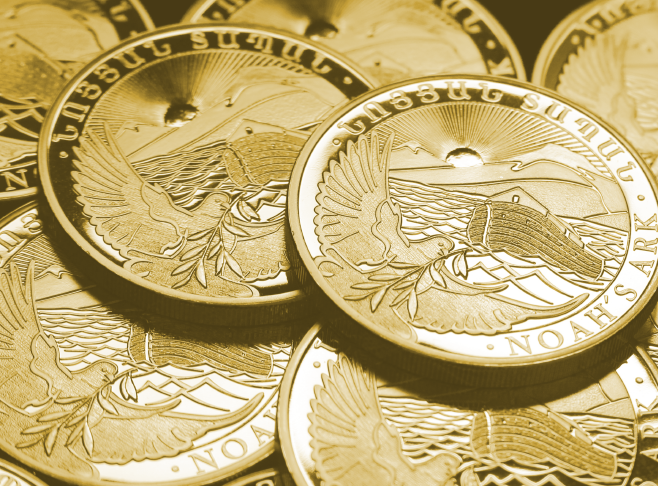 andere Artikel des Herstellers