Friedrich von Baden - 10 Mark gold coin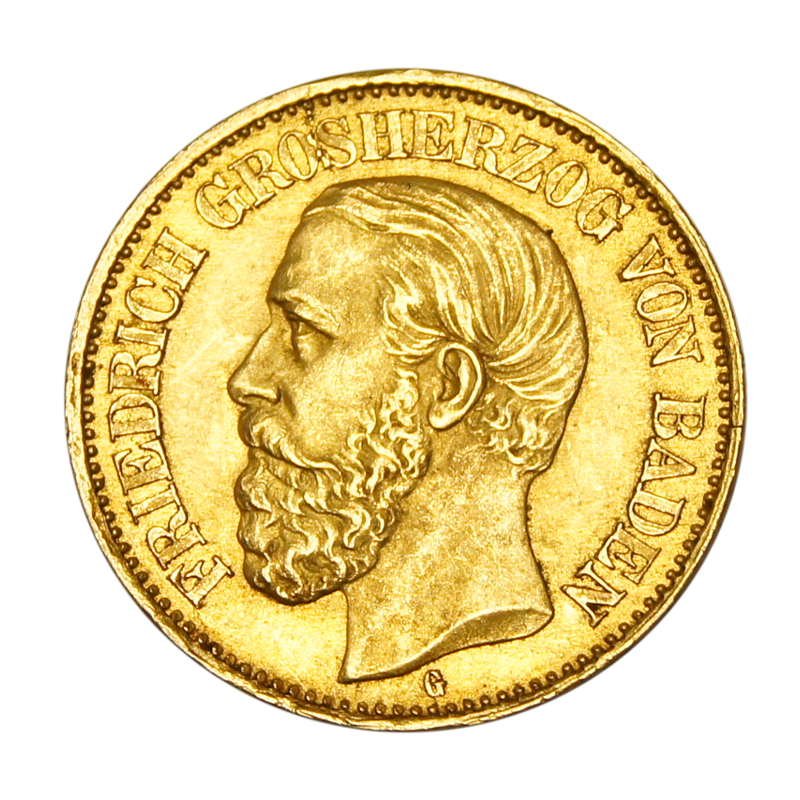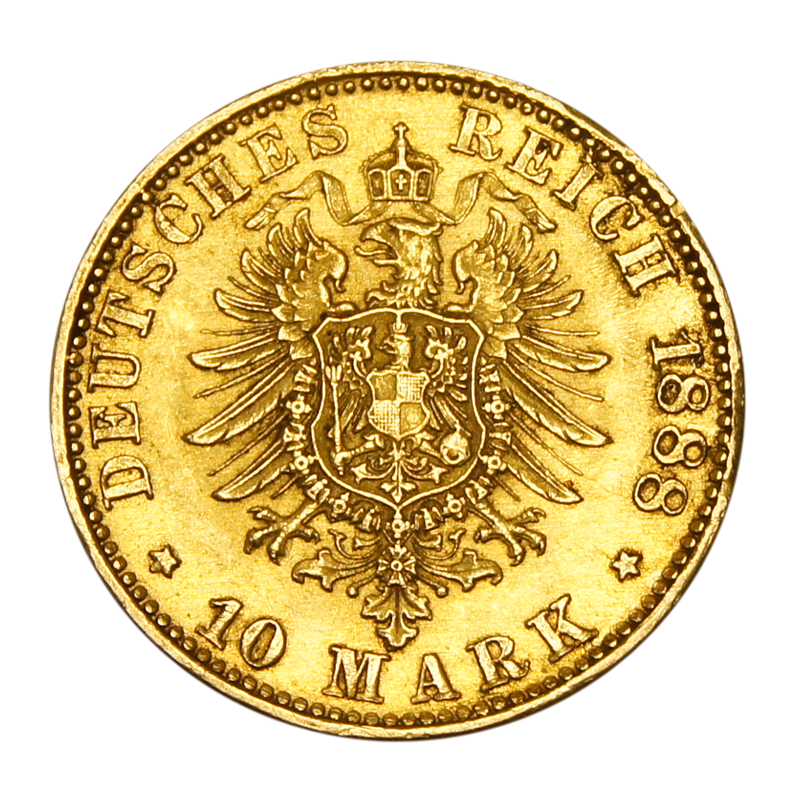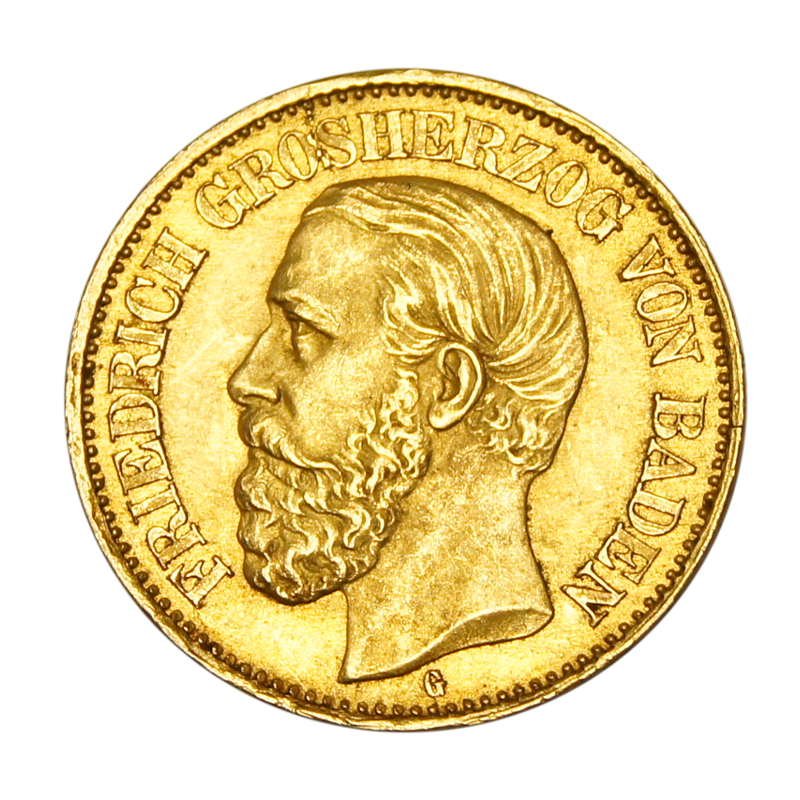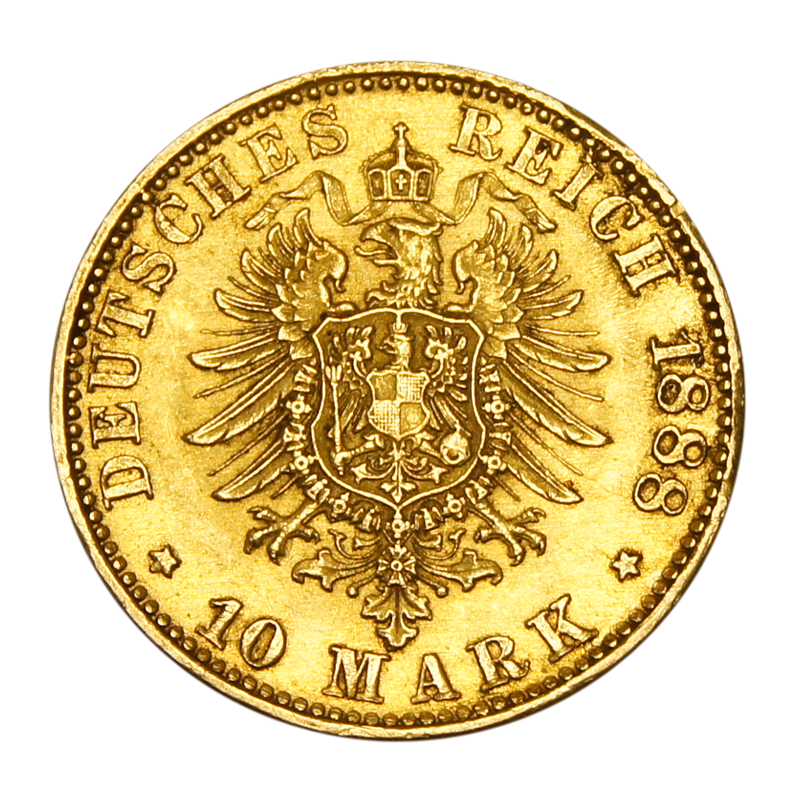 Friedrich von Baden - 10 Mark gold coin
3,58 gram gold
expected delivery 1-3 days
| | |
| --- | --- |
| Issuing country: | Germany |
| Metal: | Gold |
| Weight: | 3.58 g |
| Year: | Diverse |
| Dimension: | 19,5 x 0,9 mm |
| Packing: | coin flip |
| Nominal value: | 10 Reichsmark |
| Manufacturer: | Münzprägeanstalten Deutschland |
After the unification of Germany into the German Empire a uniform currency, the Mark, was introduced. Each of the german sta…
More
After the unification of Germany into the German Empire a uniform currency, the Mark, was introduced. Each of the german states had the right to mint the Goldmark. The 10 Reichsmark gold coins were minted between 1872 and 1915.
The reverse shows the crowned imperial eagle, as is custom with all Reichsmark coins. It also depicts the minting year, the nominal value of 10 Mark and the lettering: "DEUTSCHES REICH".
The obverse depicts the portrait of Frederick I, Grand Duke of Baden. As with many other elder means of payment (eg. Sovereign) this coin was issued with a fineness of 900/1.000.
This gold Mark coin has a weight of 3,98 g, with a gold content of 3,58 g. These different weights are due to the use of copper as an alloying metal and the resulting fineness of 900/1000.
Condition: Very Fine
Investment gold is exempt from tax under § 25c UStG.
Please note the image is just an example, not the actual coin.
You want to be informed when the price of Friedrich von Baden - 10 Mark gold coin reaches a certain value? If so, please specify your price.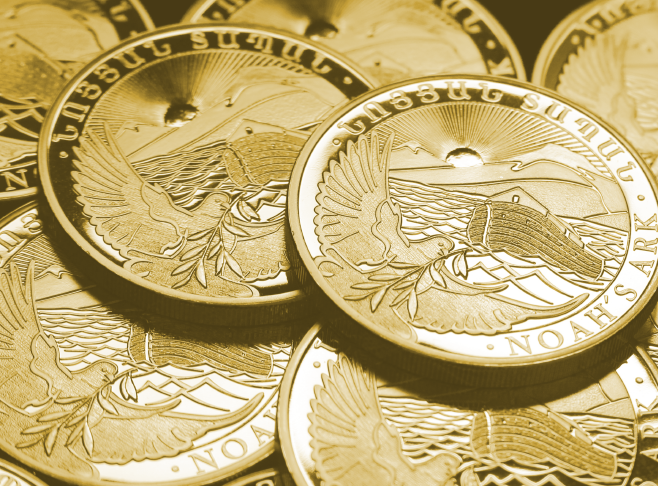 andere Artikel des Herstellers