Georg v. Sachsen - 20 Mark gold coin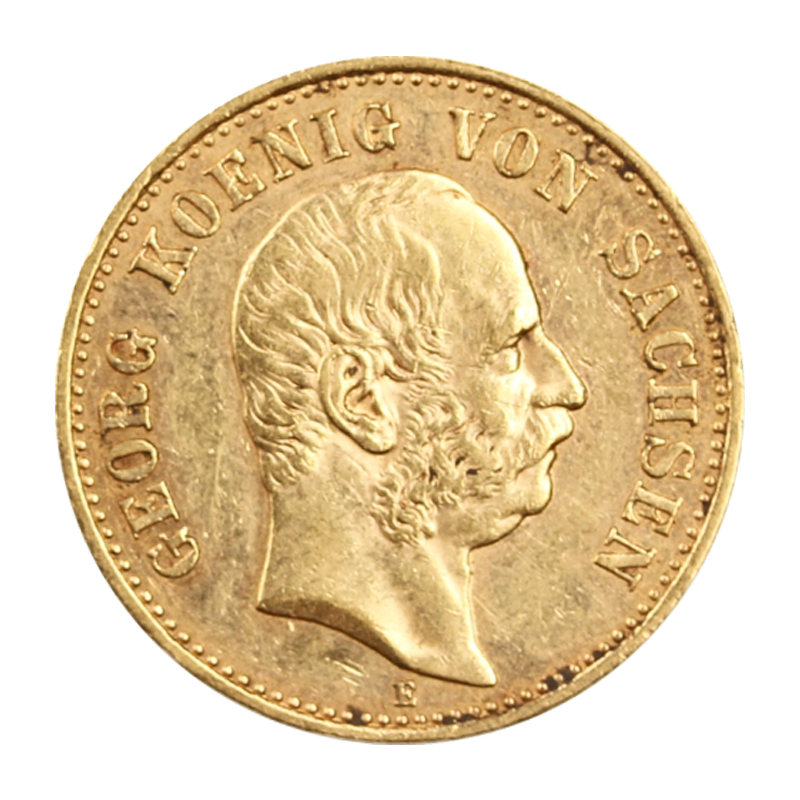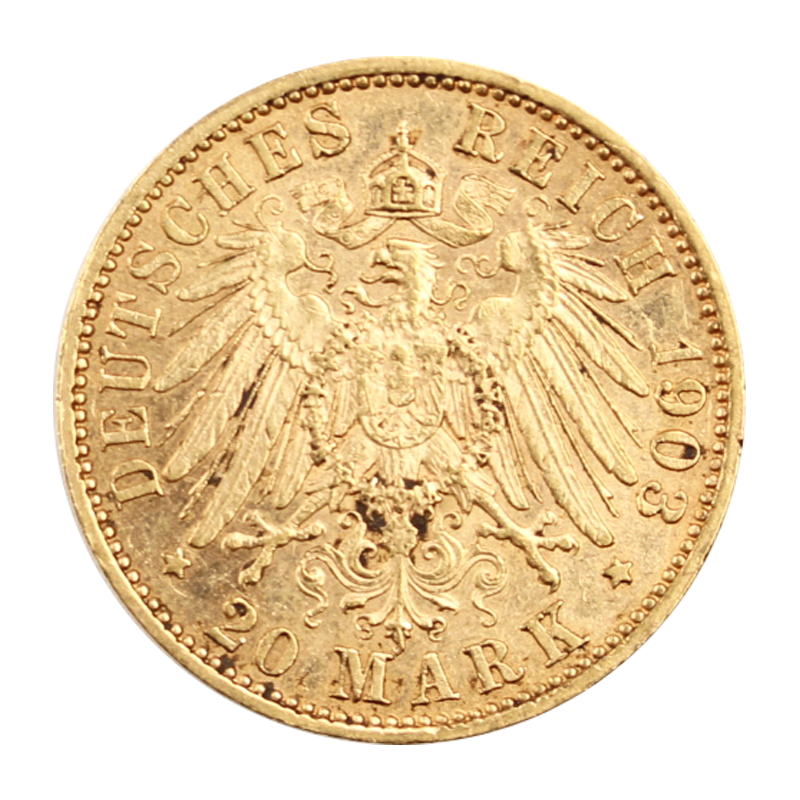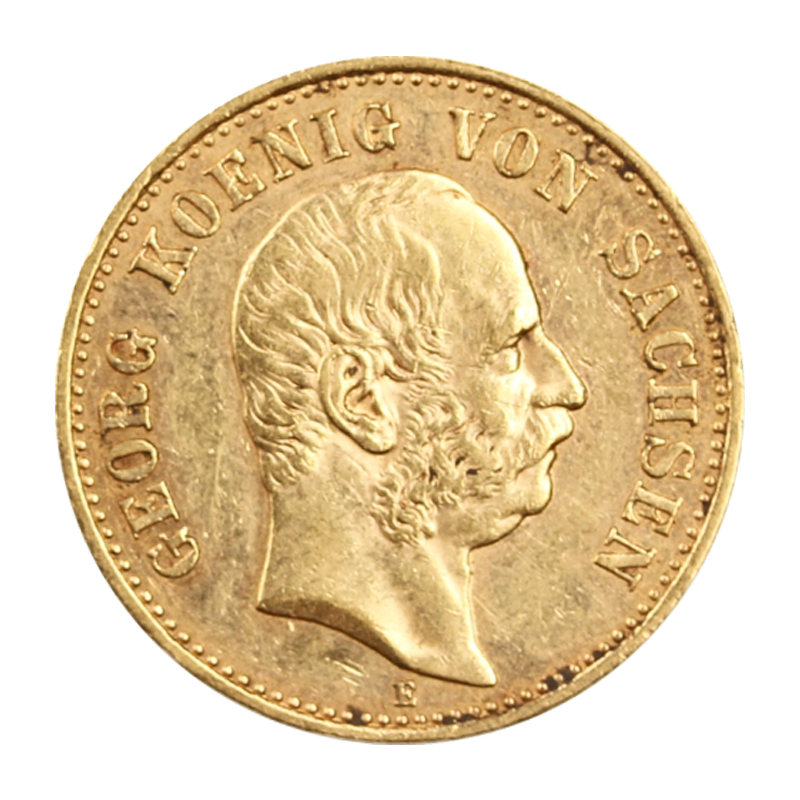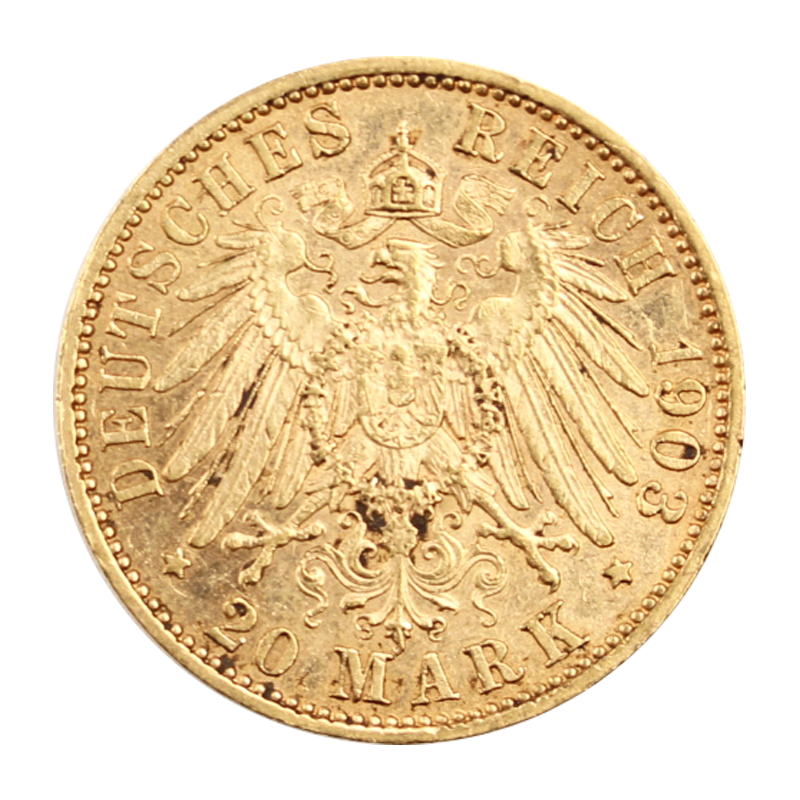 Georg v. Sachsen - 20 Mark gold coin
7,17 gram gold
expected delivery 4-7 days
| | |
| --- | --- |
| Issuing country: | Germany |
| Metal: | Gold |
| Weight: | 7.17 g |
| Year: | 1903 |
| Nominal value: | 20 Reichsmark |
| Manufacturer: | Münzprägeanstalten Deutschland |
"Georg König v. Sachsen" (1832 – 1904) was the youngest son of king Johann of Saxony. After the death of his brother Albert,…
More
"Georg König v. Sachsen" (1832 – 1904) was the youngest son of king Johann of Saxony. After the death of his brother Albert, he became the new king from 1902 till 1904.
The gold coin issued in 1903 is the only 20 Mark gold coin from this time and with only 250 000 pieces, this coin has the smallest edition of all "20 Mark Kaiserreich" gold coins from Saxony.
Condition: great/ Very fine
Investment gold is exempt from tax under § 25c UStG.
Please note the image is just an example, not the actual coin.
You want to be informed when the price of Georg v. Sachsen - 20 Mark gold coin reaches a certain value? If so, please specify your price.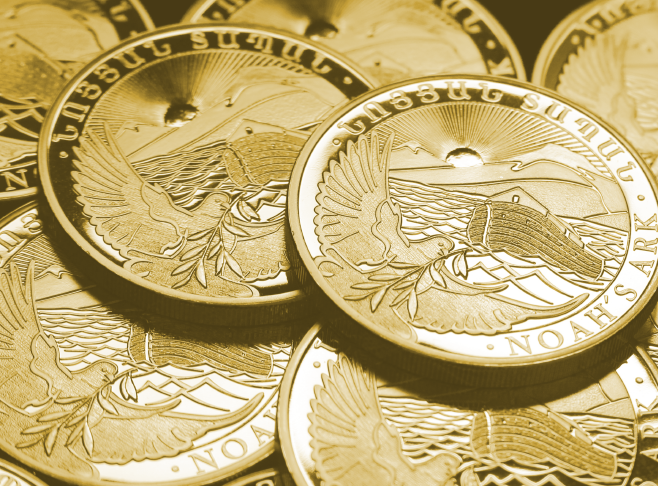 andere Artikel des Herstellers