gold bar - 10 g fine gold .9999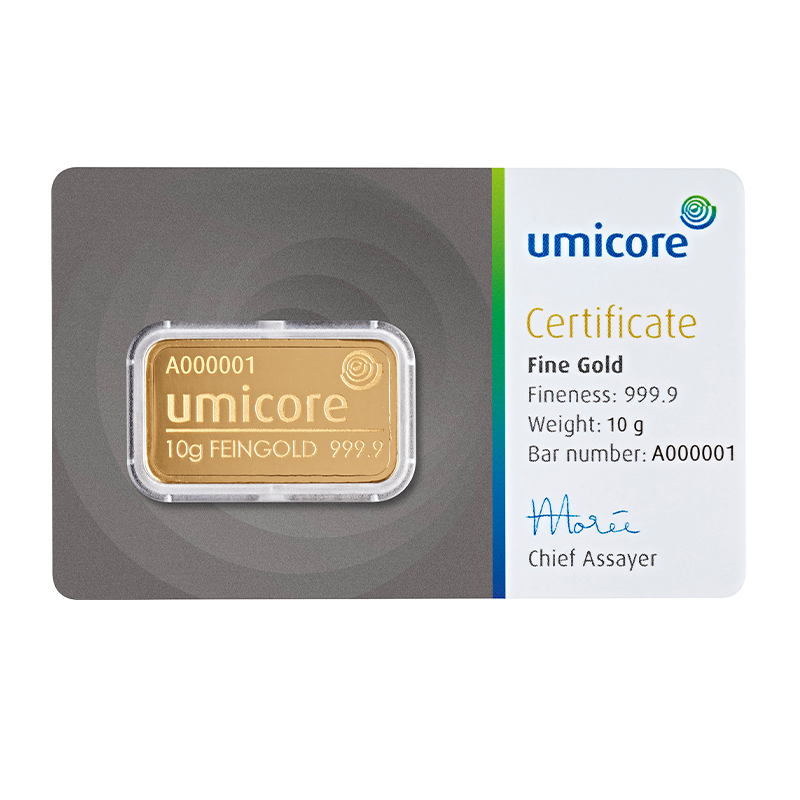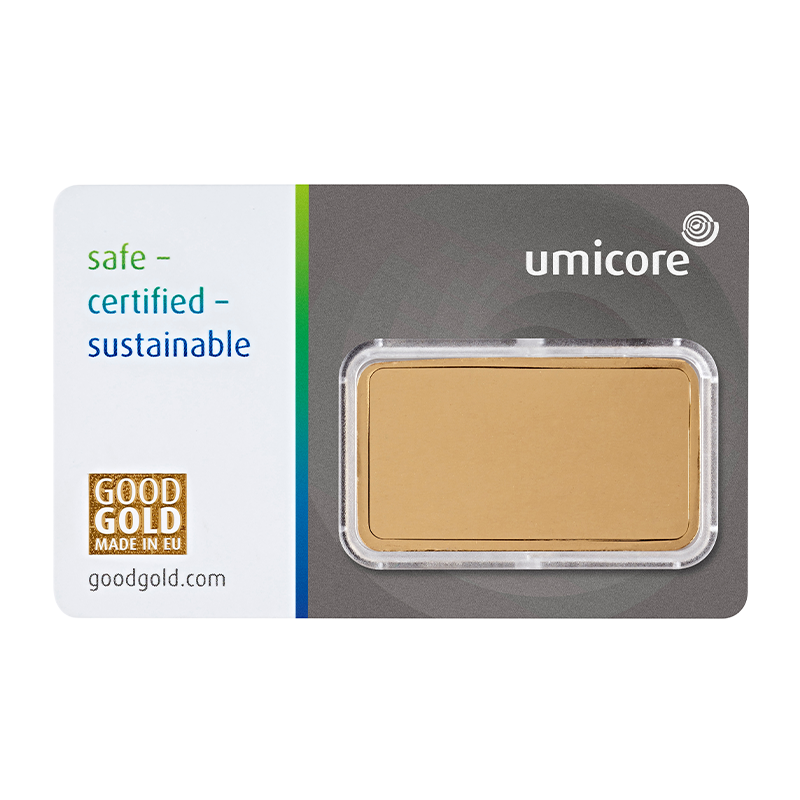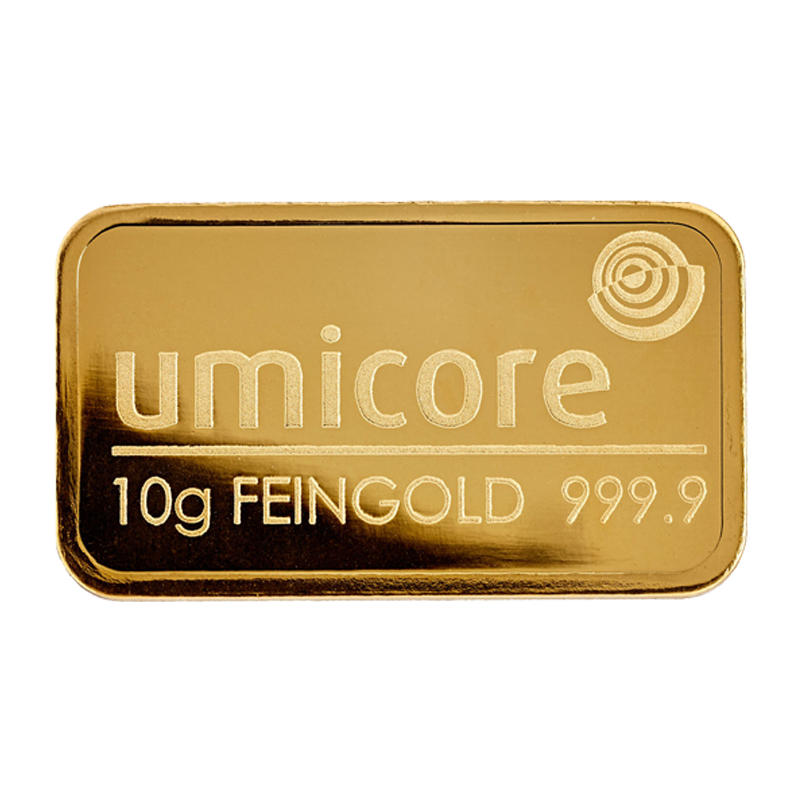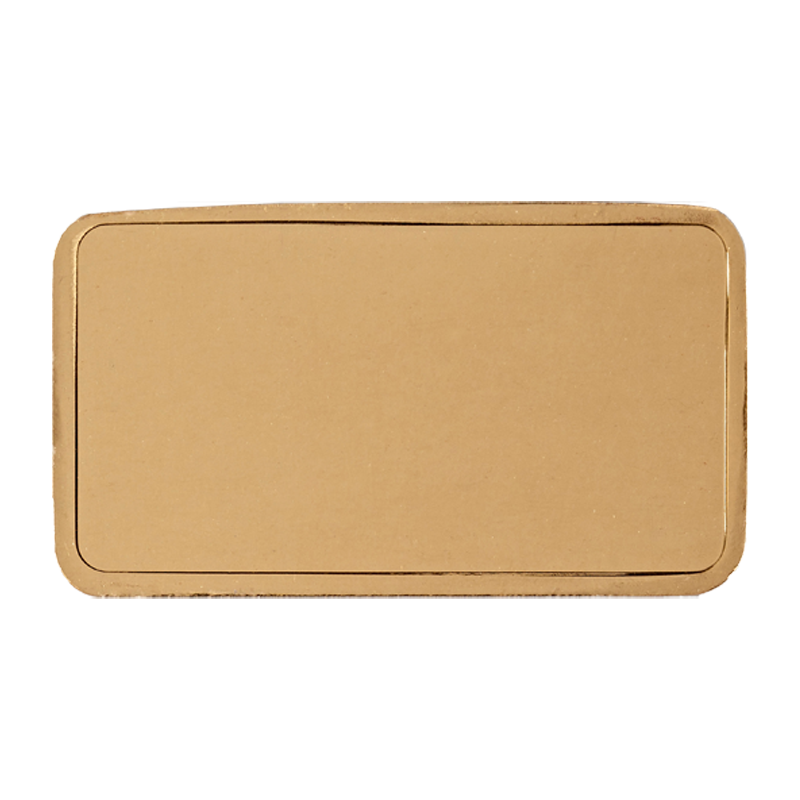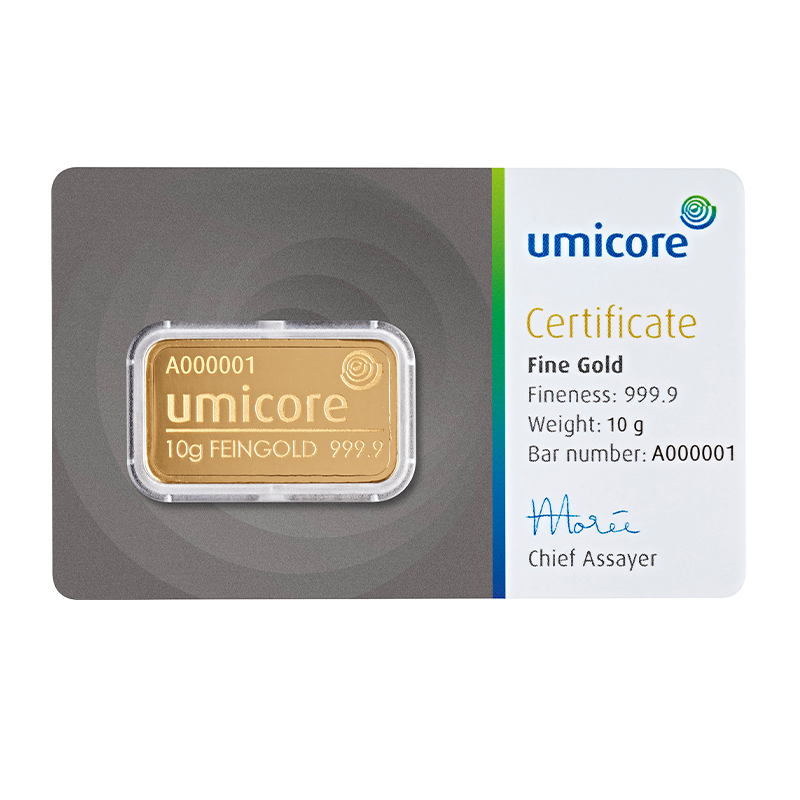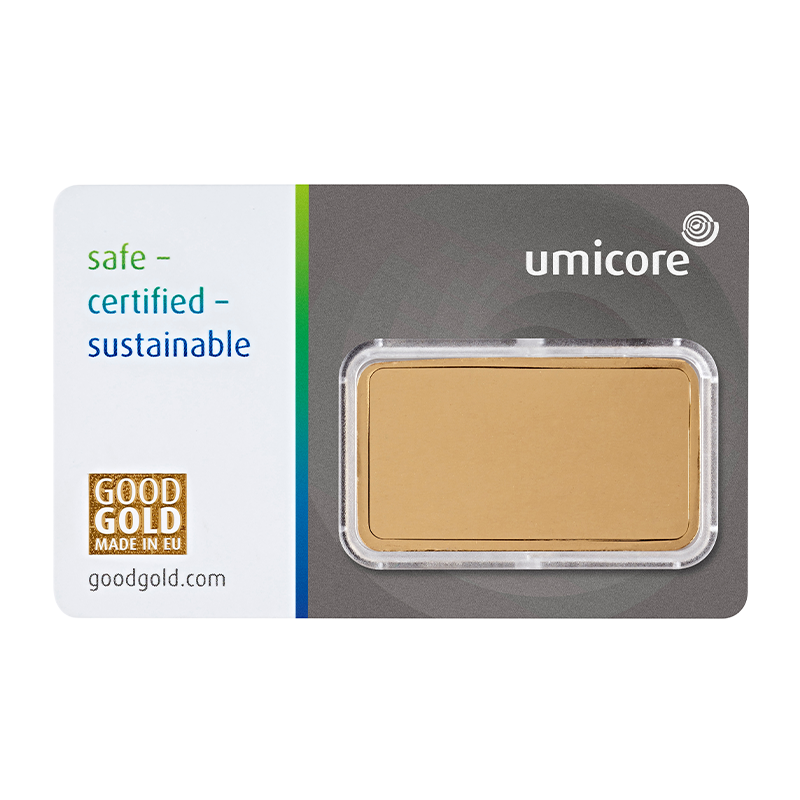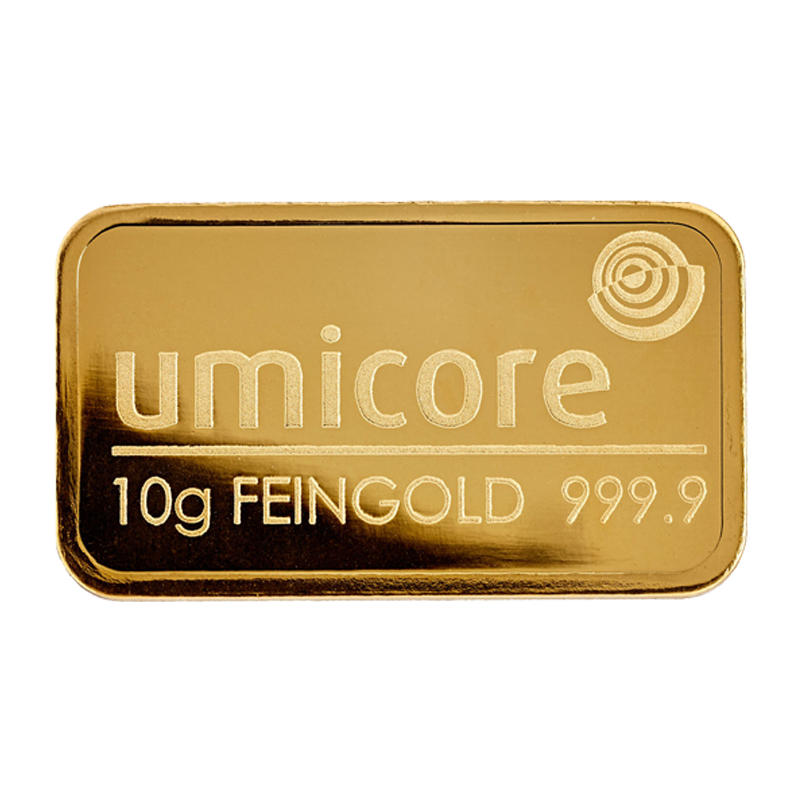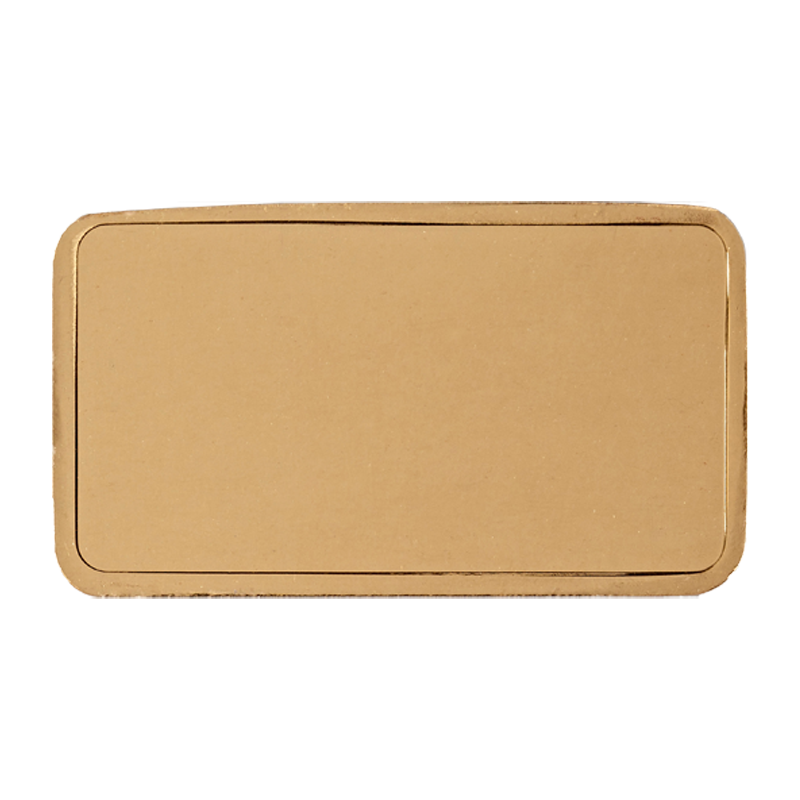 gold bar - 10 g fine gold .9999
10 gram gold
expected delivery 1-3 days
Purchase price (all manufacturers)
| | |
| --- | --- |
| Issuing country: | Germany |
| Metal: | Gold |
| Weight: | 10 g |
| Packing: | Blister with certificate of authenticity |
| Manufacturer: | Umicore, Heraeus, Valcambi, Argor-Heraeus u. a. |
With this product you receive a gold bar from manufacturers who are certified according to the LBMA's Good Delivery Standard…
More
With this product you receive a gold bar from manufacturers who are certified according to the LBMA's Good Delivery Standard. We usually ship bars from Umicore, or different various manufactures such as Heraeus, Valcambi, Argor-Heraeus.
On the 10 g gold bar you will always find the manufacturer's logo, the type of precious metal (fine gold), the fineness of 999.9 / 1000 and the weight stamped on it. Most of the bars come witha serial number on top. All bars are foil sealed, smaller bars come in blisters.
Investment gold is exempt from tax under § 25c UStG.
You want to be informed when the price of gold bar - 10 g fine gold .9999 reaches a certain value? If so, please specify your price.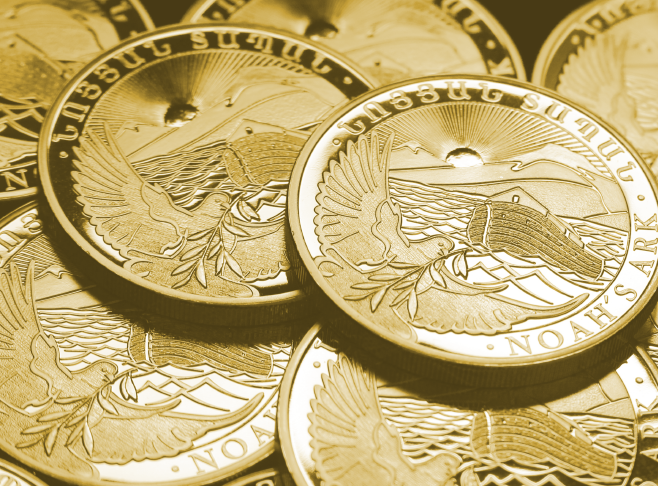 andere Artikel des Herstellers