Gold Bar - 500 g fine gold .9999
Gold Bar - 500 g fine gold .9999
500 g fine gold
Available in 3 days, delivery time 1-3 days
Purchase price (all manufacturers)
| | |
| --- | --- |
| Issuing country: | Germany |
| Metal: | Gold |
| Weight: | 500 g |
| Dimension: | 62 x 33 x 17 mm |
| Packing: | sealed in foil |
| Manufacturer: | Umicore |
With this product you receive a gold bar from manufacturers who are certified according to the LBMA's Good Delivery Standard…
More
With this product you receive a gold bar from manufacturers who are certified according to the LBMA's Good Delivery Standard. We usually ship bars from Umicore, or different various manufactures such as Heraeus, Valcambi, Argor-Heraeus.
On the 500 g gold bar you will always find the manufacturer's logo, the type of precious metal (fine gold), the fineness of 999.9 / 1000 and the weight stamped on it. Most of the bars come with a serial number on top. All bars are foil sealed, smaller bars come in blisters.
Investment gold is exempt from tax under § 25c UStG.
You want to be informed when the price of Gold Bar - 500 g fine gold .9999 reaches a certain value? If so, please specify your price.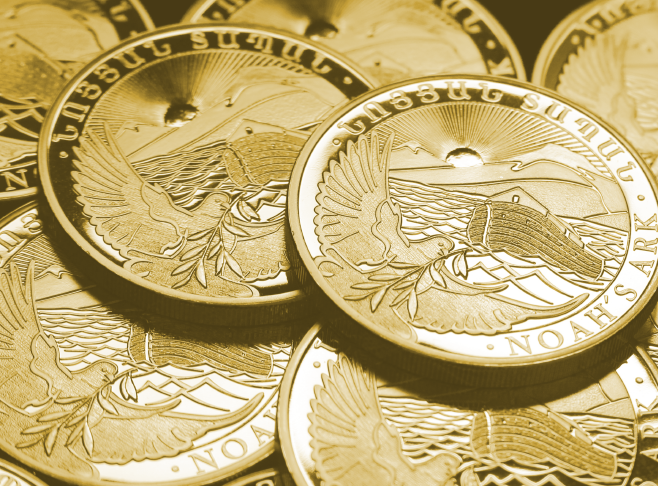 other items from the manufacturer