Gold Bar Geiger original - 5 g .9999 in square capsule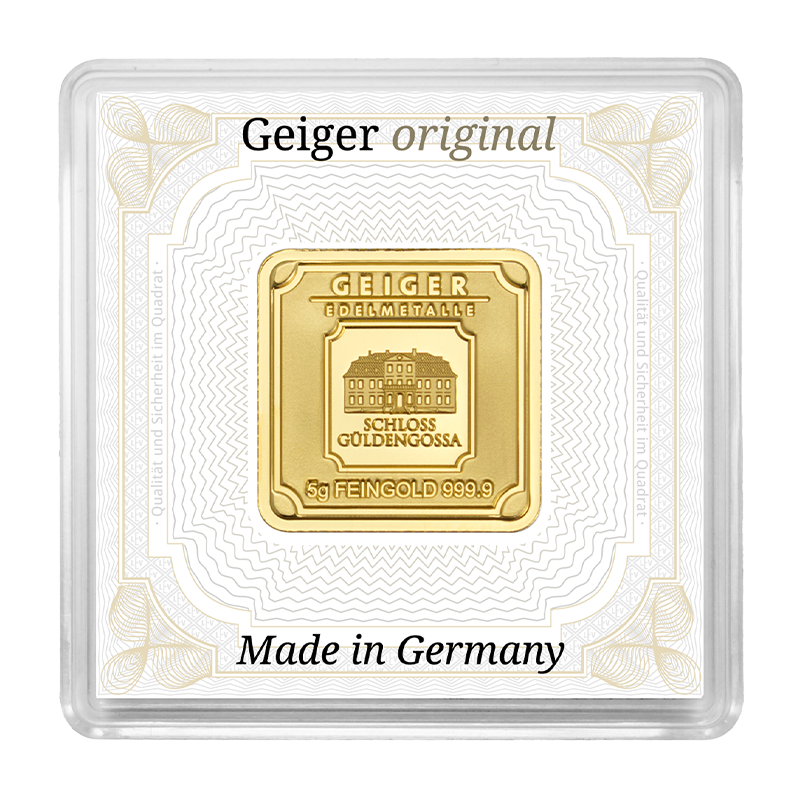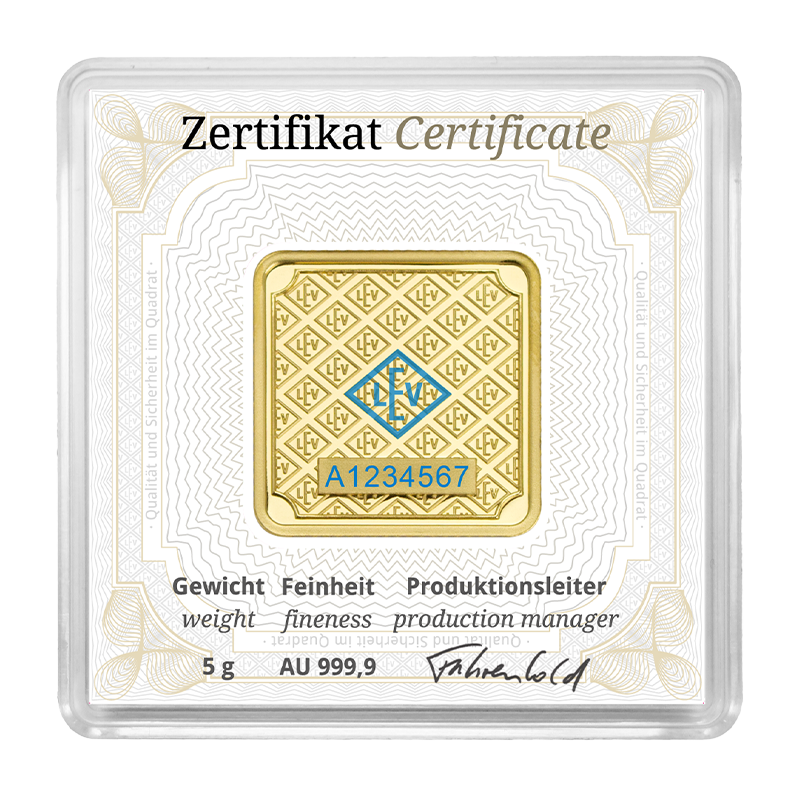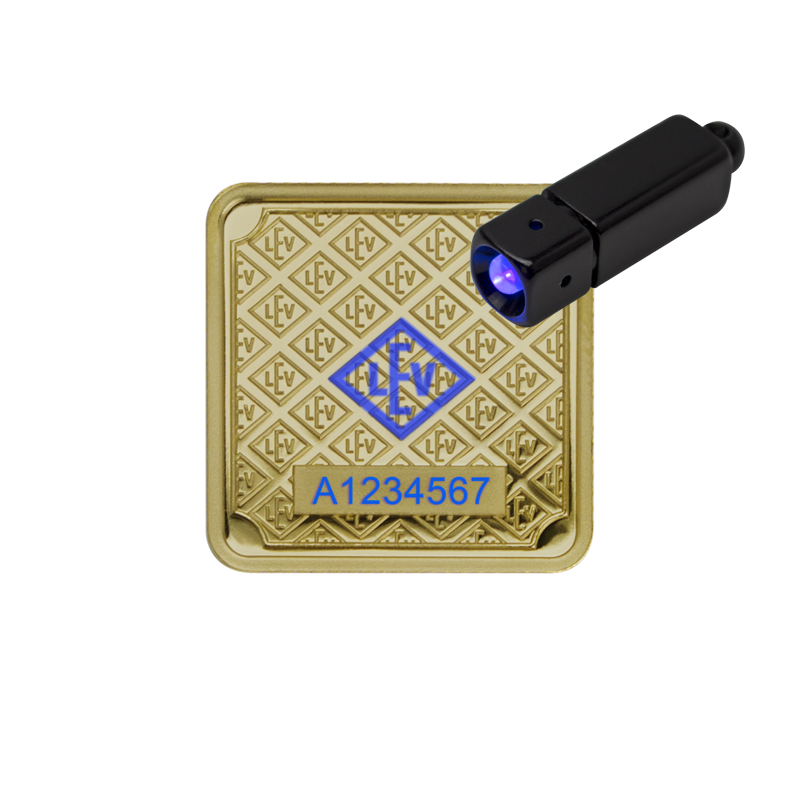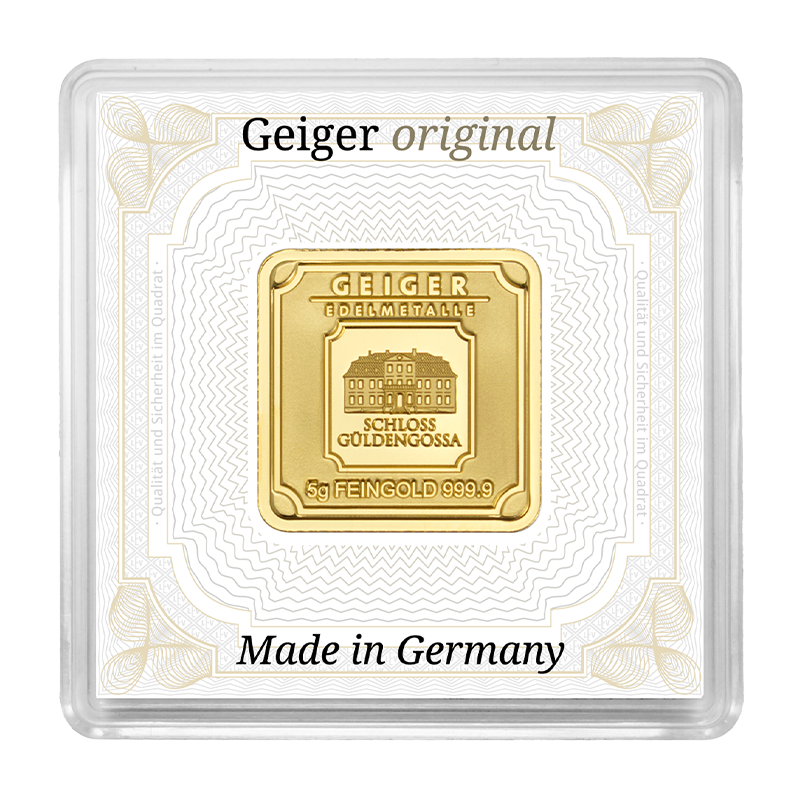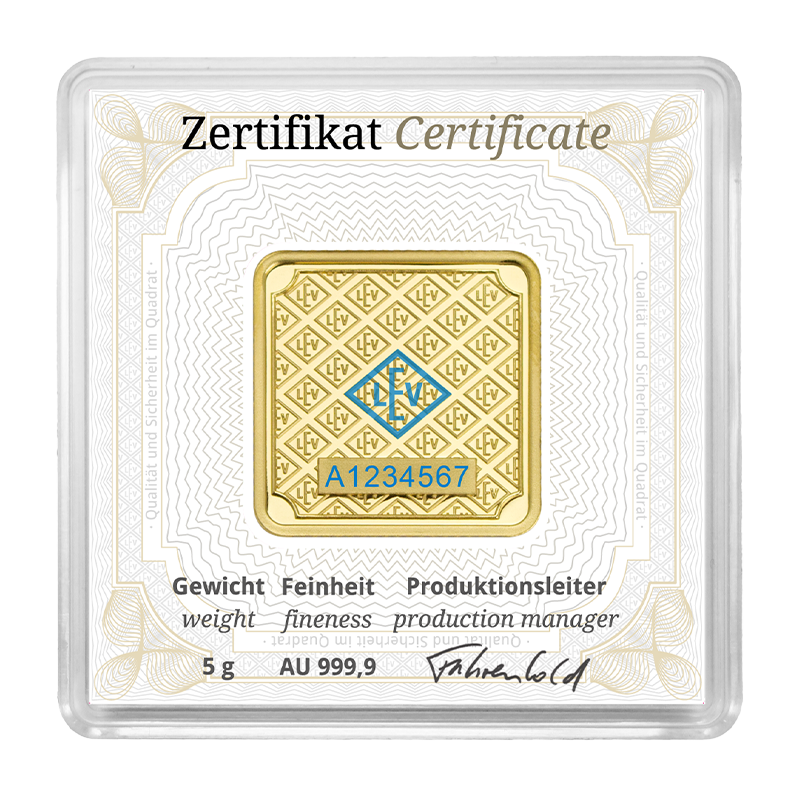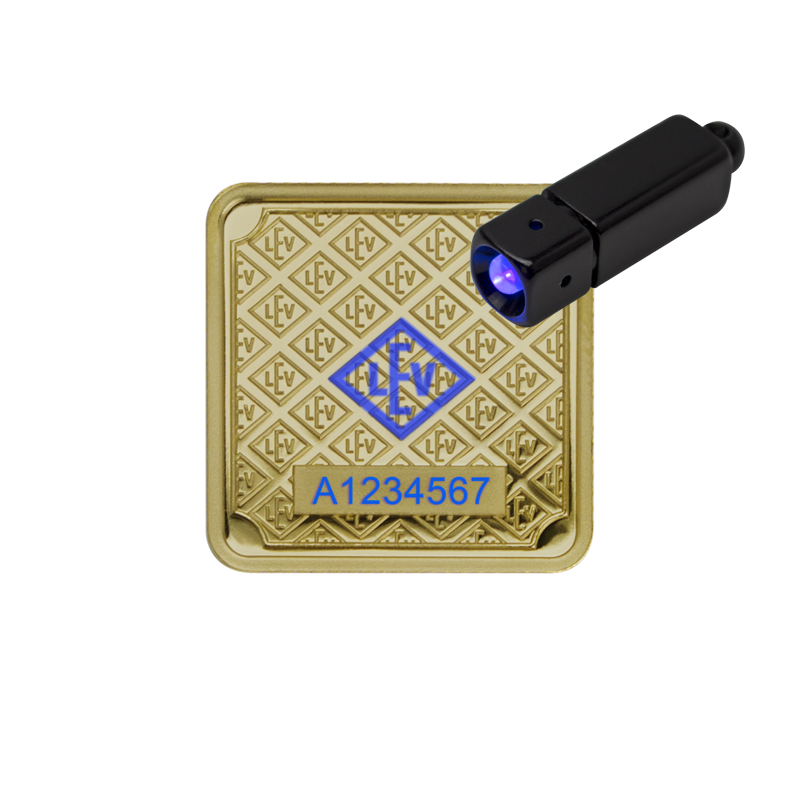 Gold Bar Geiger original - 5 g .9999 in square capsule
5 gram fine gold
expected delivery 1-3 days
Purchase price (all manufacturers)
This gold bar is a novelty in the precious metals market. Not only the shape of the bar, but also its security features, com…
More
This gold bar is a novelty in the precious metals market. Not only the shape of the bar, but also its security features, combined with a noble and secure packaging, complete the overall concept.
5 grams of the finest gold are processed in this bar. In addition, the bar shines with a so-called pearl-finish surface and high embossed relief. The reverse side is structured with the embossing mark of our manufacturing company of the Leipziger Edelmetallverarbeitung (short LEV), which is arranged as a pattern. The minting bar has a special fluted edge, which is otherwise only common on coins. Furthermore, the bar has a blue security coating on the back, which includes an individual serial number and the LEV mint mark. Under UV illumination, this coating fluoresces.
The bar's packaging includes a security capsule, which can only be opened by destroying it. It also includes a certificate of authenticity, the design of which is reminiscent of classic stock papers.
This totality of security features, combined with a noble design makes the bars not only a particularly safe investment opportunity, but is also ideal as a gift.
Geiger original - quality and security (square design).
Please note: For (re)sale, an intact surface of the capsule is advantageous.
Investment gold is exempt from tax under § 25c UStG.
You want to be informed when the price of Gold Bar Geiger original - 5 g .9999 in square capsule reaches a certain value? If so, please specify your price.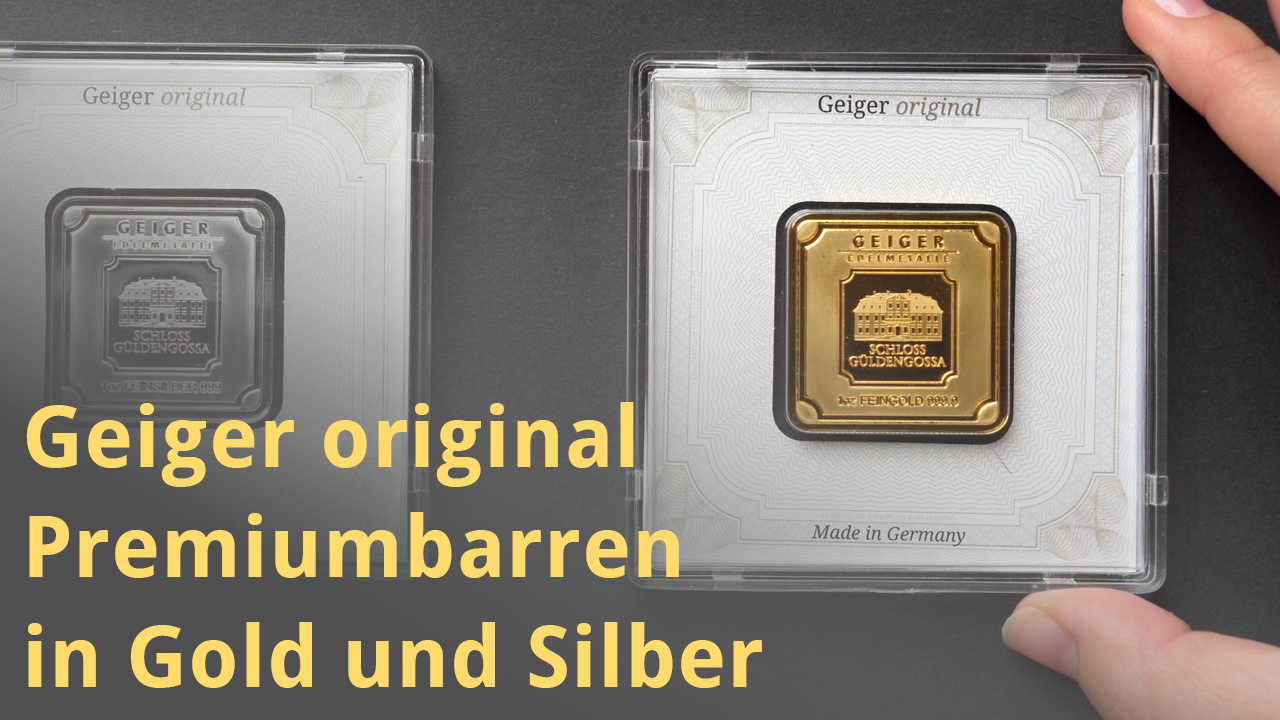 andere Artikel des Herstellers