"Gray Seal" 20 Euro Gold (2022) "Rückkehr der Wildtiere" 1/8 oz gold coin - mint D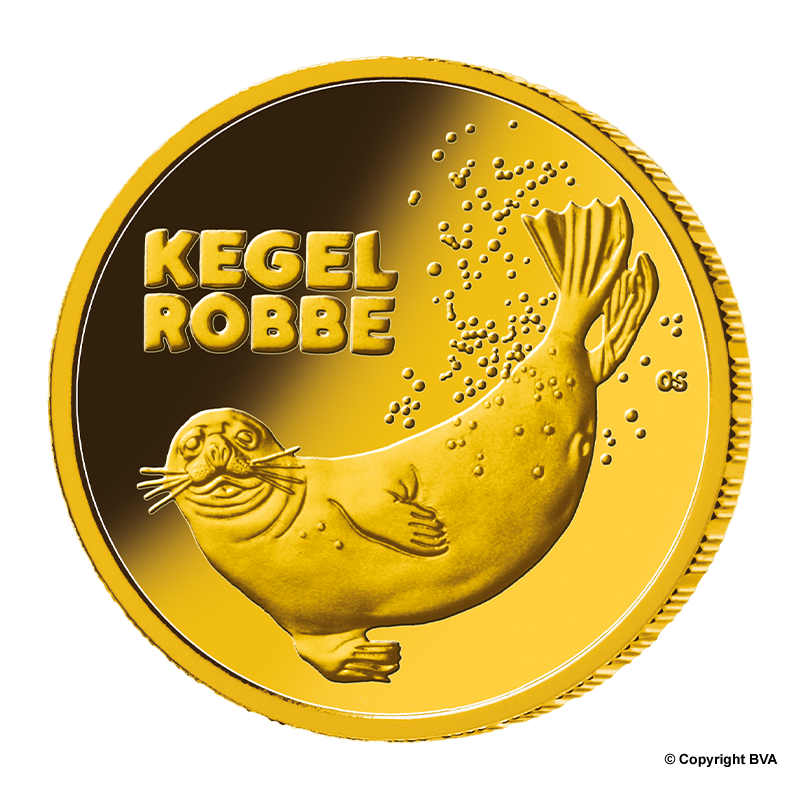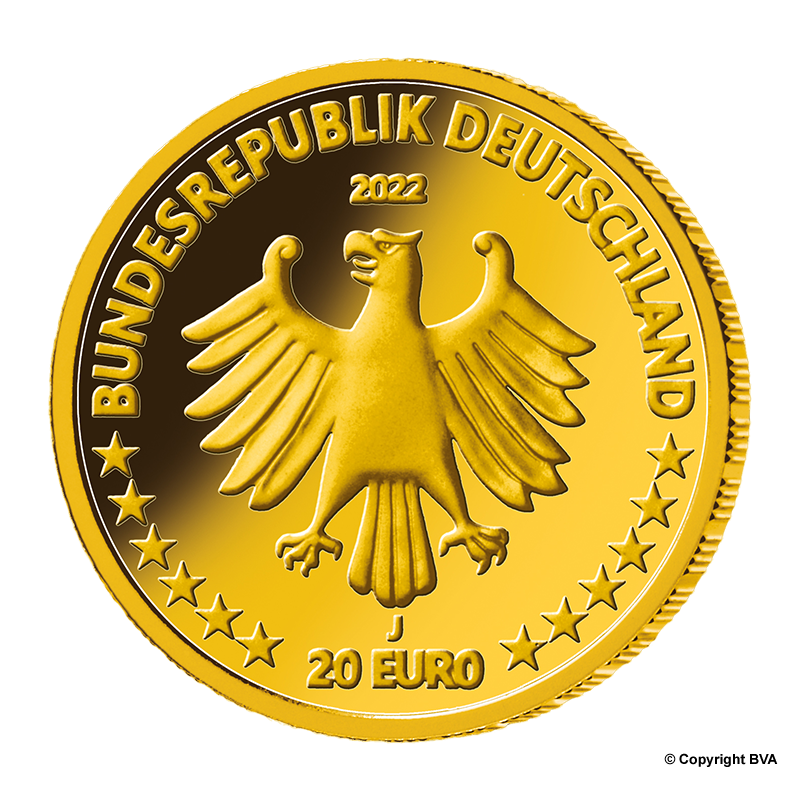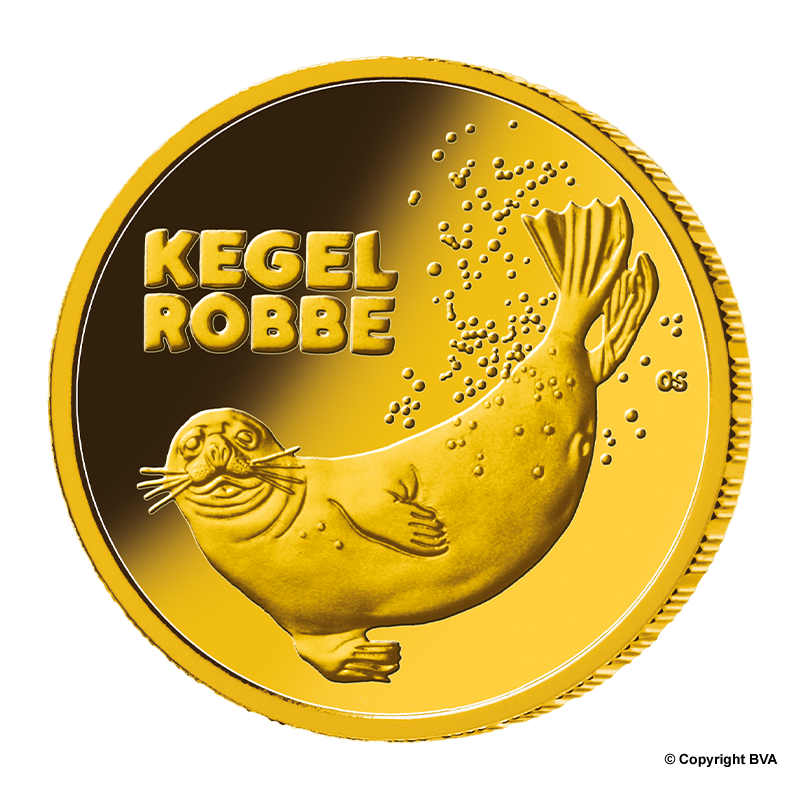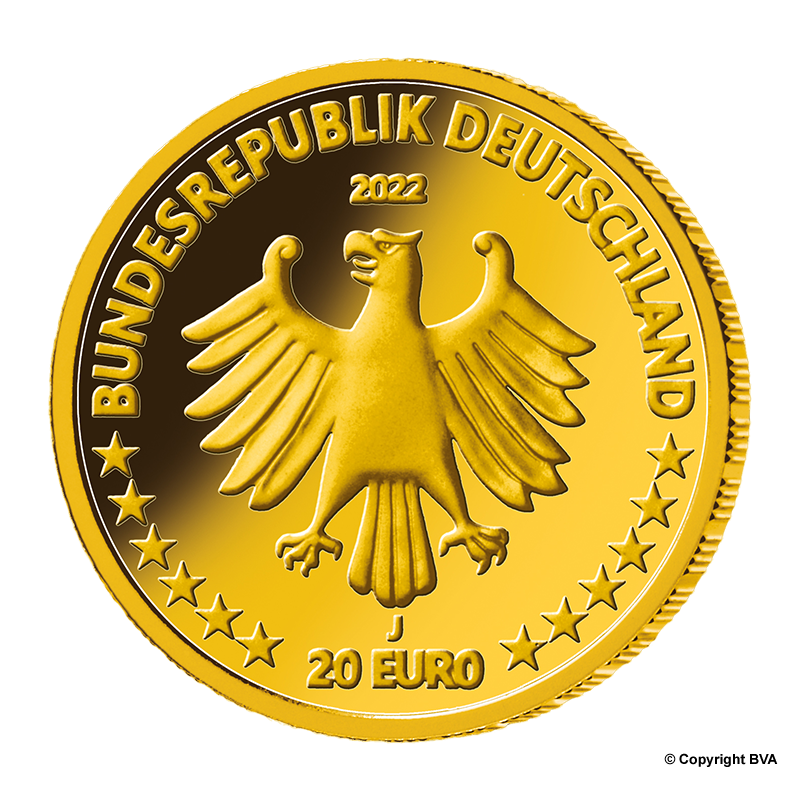 "Gray Seal" 20 Euro Gold (2022) "Rückkehr der Wildtiere" 1/8 oz gold coin - mint D
3,89 g fine gold
expected delivery 4-7 days
| | |
| --- | --- |
| Issuing country: | Germany |
| Metal: | Gold |
| Weight: | 1/8 oz |
| Year: | 2022 |
| Dimension: | D: 17,5 mm |
| Packing: | In Münzkapsel |
| Nominal value: | 20 € |
| Manufacturer: | Münzprägeanstalten Deutschland |
The coin series of the 20 euro gold coin "Return of the wild animals" in fine gold. This is a 1/8 oz coin made of 999.9 fine…
More
The coin series of the 20 euro gold coin "Return of the wild animals" in fine gold.
This is a 1/8 oz coin made of 999.9 fine gold, which corresponds to a fine weight of 3.89 g.
The gold coin series "Return of the Wild Animals" from Germany is the follow-up series of coins on the theme "Native Birds".
The grey seal is the first motif of this gold coin series, designed by Olaf Stoy from Rabenau.
The motif side shows a grey seal with some air bubbles in the background. On the left is the word "KEGELROBBE". On the right are the letters "OS" for the designer of the coin Olaf Stoy.
The face value of the coins in the series is €20. The coin is delivered by the mint in a plastic capsule with a certificate of authenticity.
The series is limited to a maximum of 165,000 pieces per design and 33,000 pieces per mint.
Investment gold is exempt from tax under § 25c UStG.
You want to be informed when the price of "Gray Seal" 20 Euro Gold (2022) "Rückkehr der Wildtiere" 1/8 oz gold coin - mint D reaches a certain value? If so, please specify your price.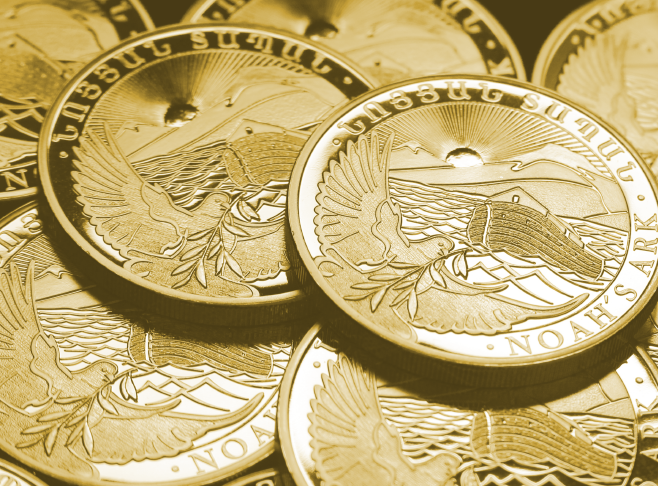 andere Artikel des Herstellers