Silver Bar Geiger original 5.000 g - cast .9999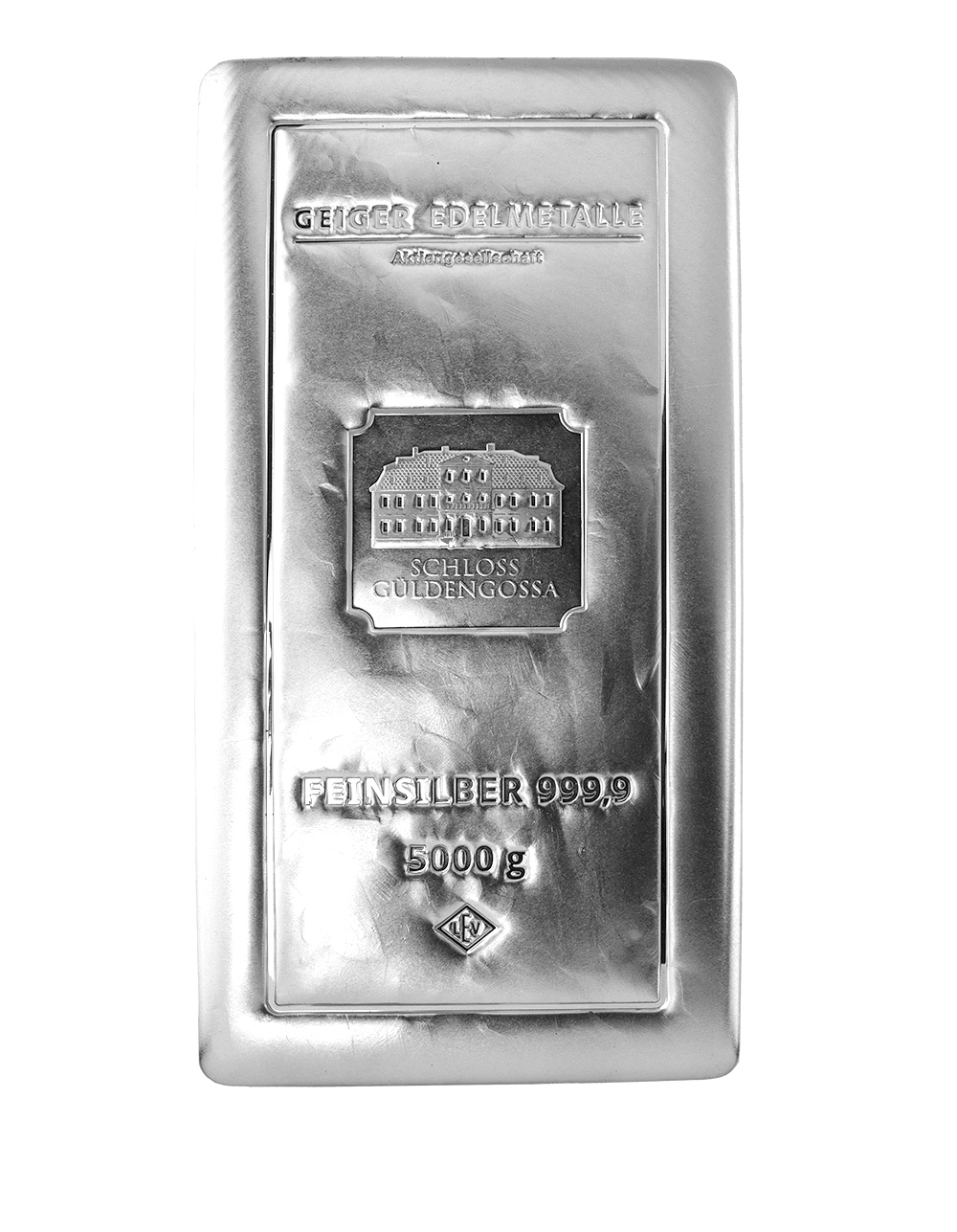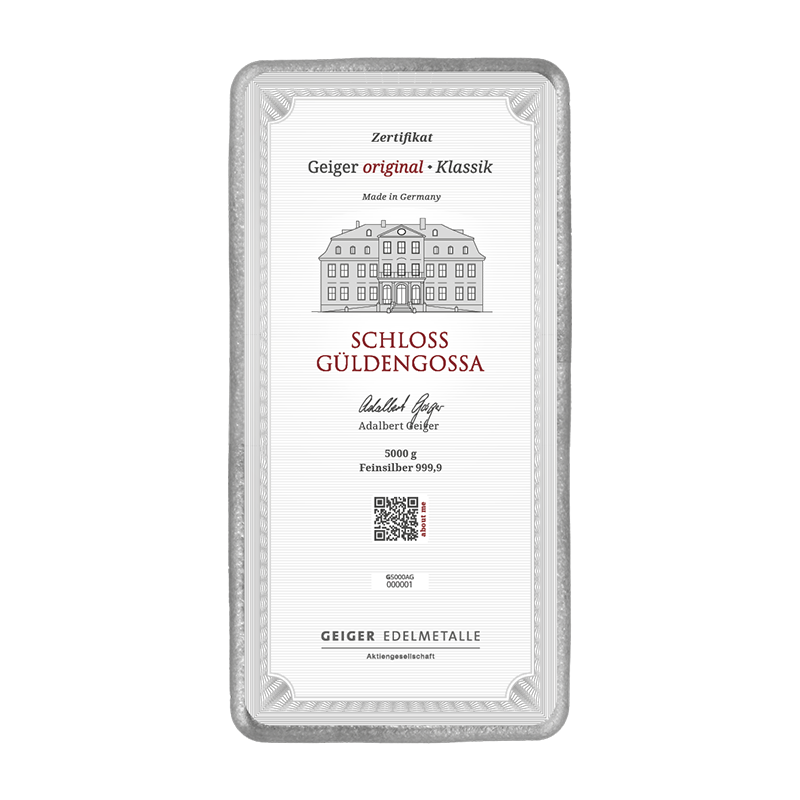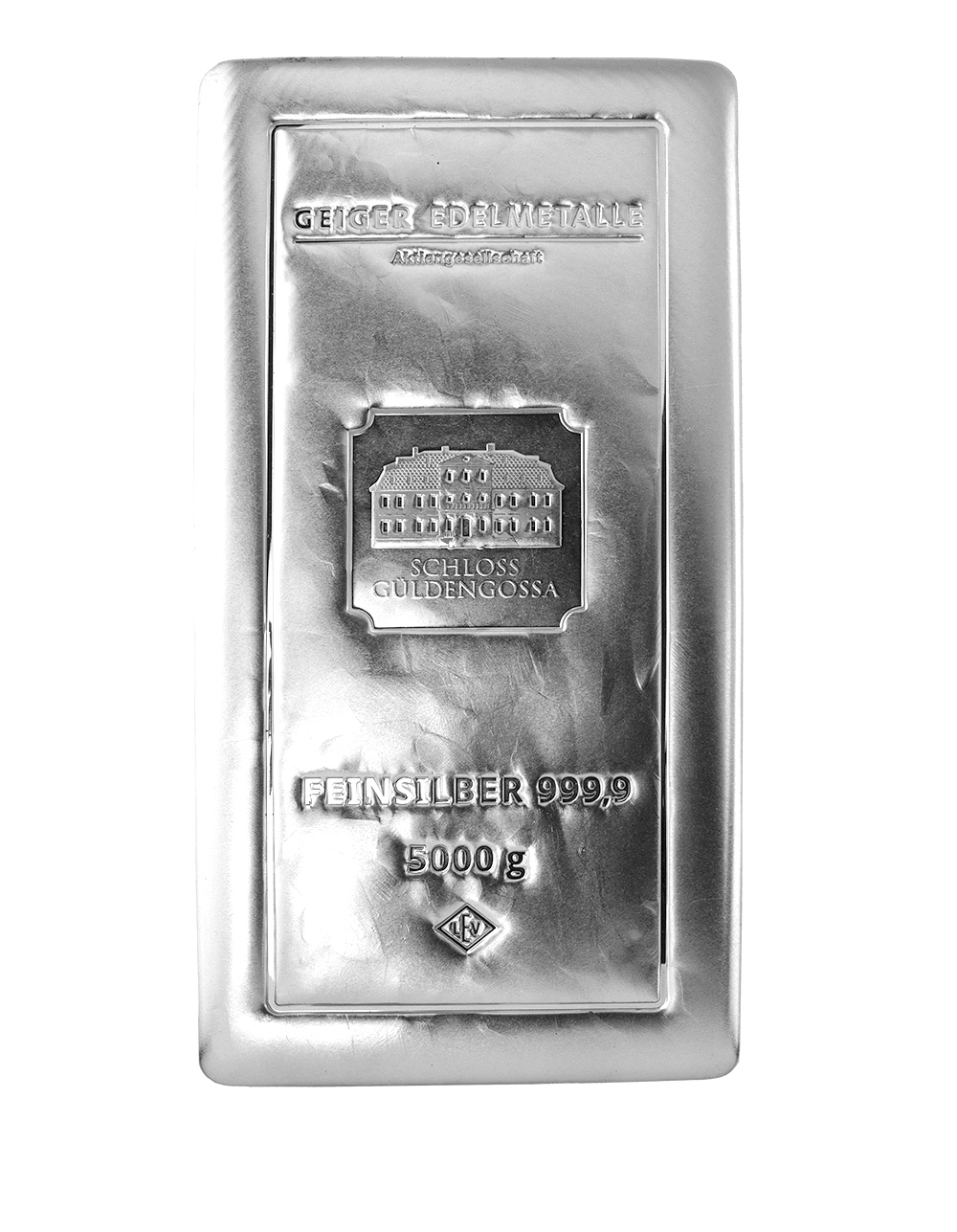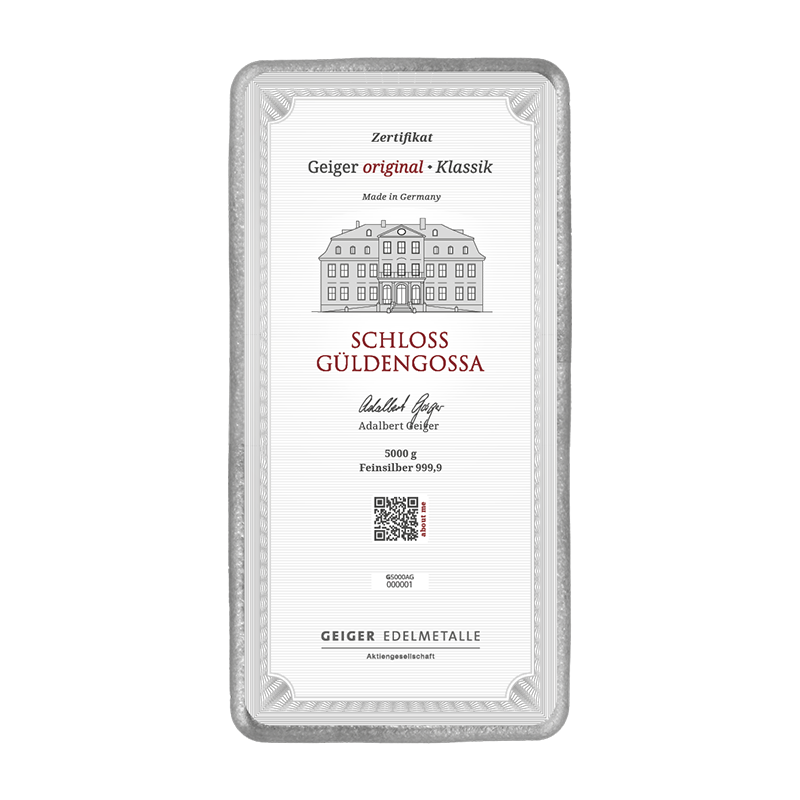 Silver Bar Geiger original 5.000 g - cast .9999
5 kg finesilver
expected delivery 1-3 days
Purchase price (all manufacturers)
Silver Bar Geiger original 5000 g - cast .9999The Geiger original bars in cast form are a product novelty on the precious m…
More
Silver Bar Geiger original 5000 g - cast .9999
The Geiger original bars in cast form are a product novelty on the precious metal market.
All bars are made of finest silver (999.9/1000) and show on the front the Geiger Edelmetalle lettering with the famous castle Güldengossa.
The bars are individually sealed in foil and are each provided with a certificate of authenticity on the back.
Geiger original - quality and security (square design).
You want to be informed when the price of Silver Bar Geiger original 5.000 g - cast .9999 reaches a certain value? If so, please specify your price.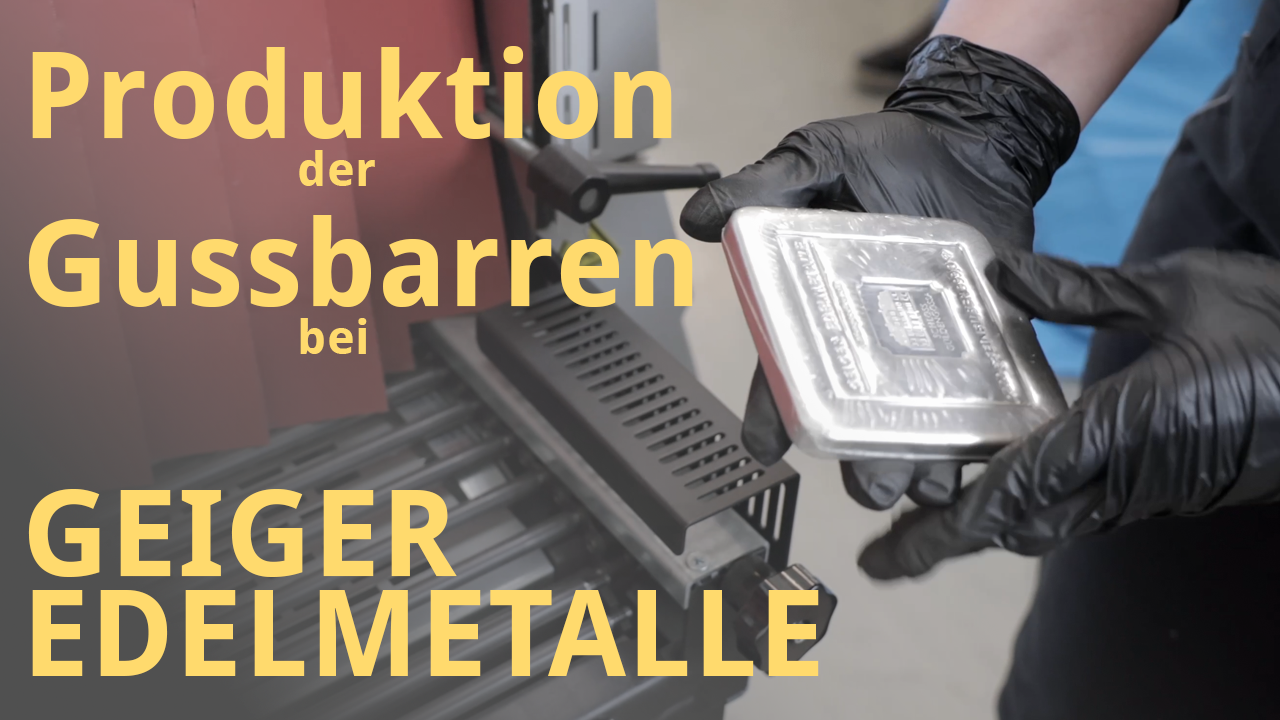 andere Artikel des Herstellers