Silver Bar Geiger original - 50 g .999 in capsule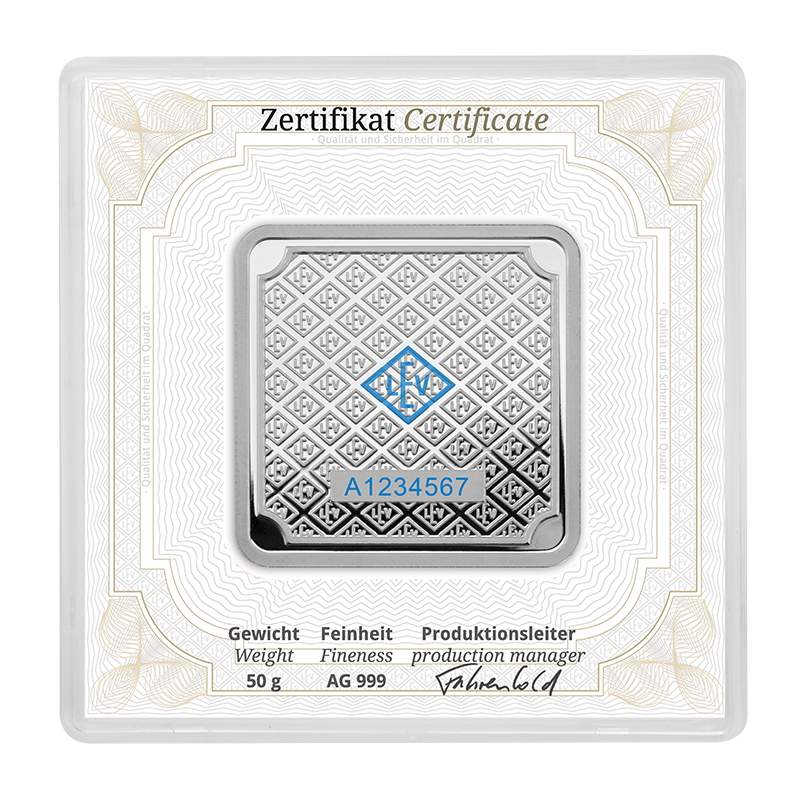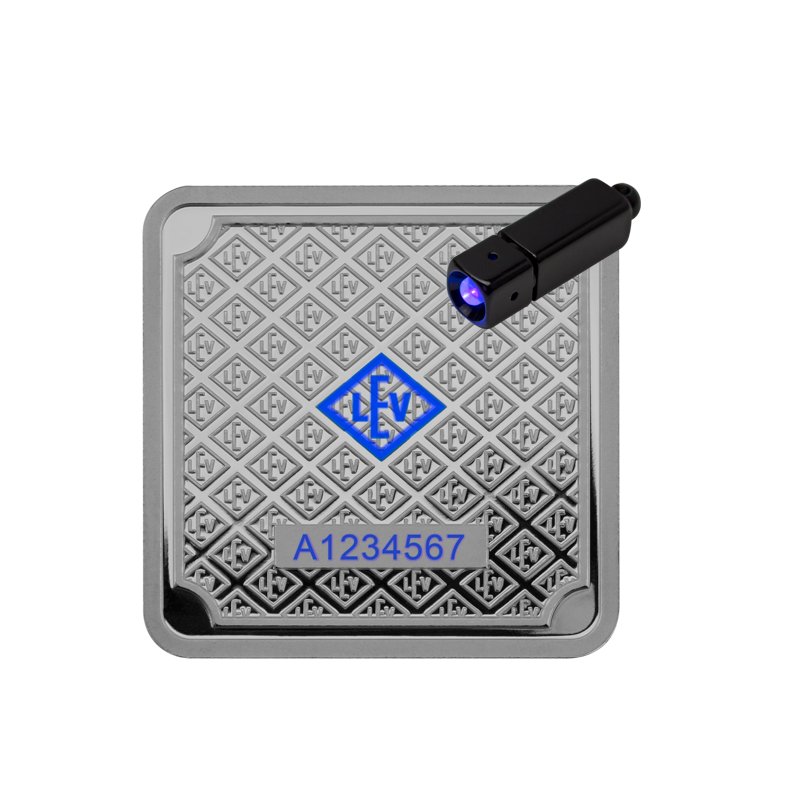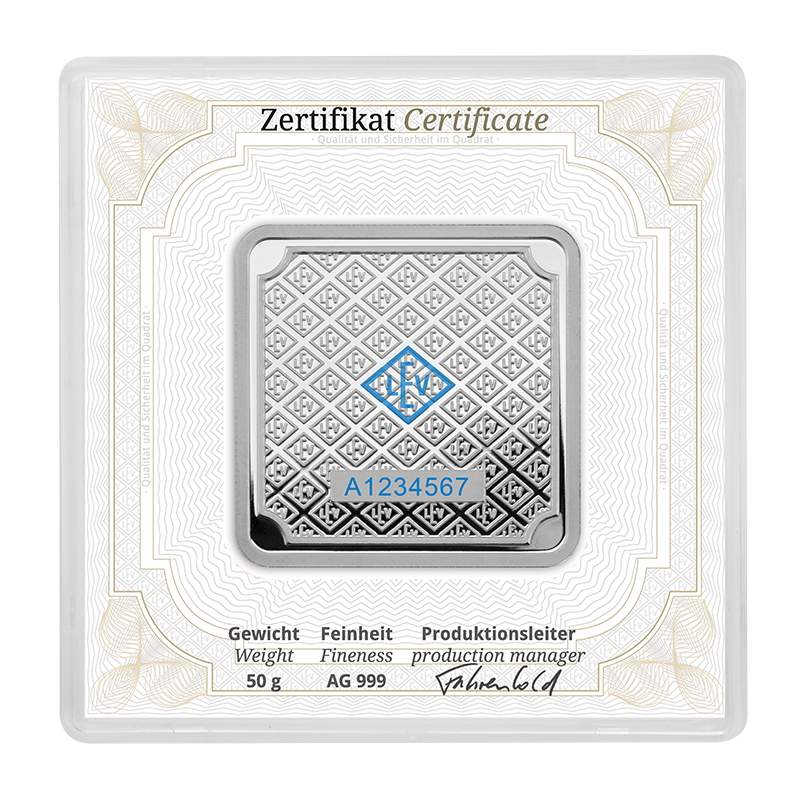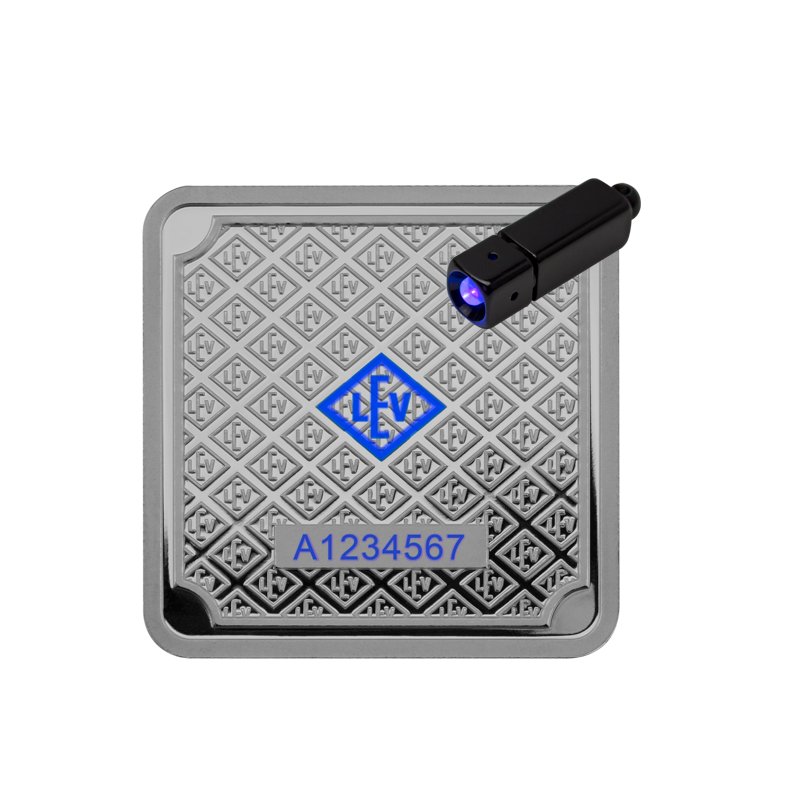 Silver Bar Geiger original - 50 g .999 in capsule
50 gram fine silver
The 50 g silver bars Geiger original are a novelty on the precious metal market. They stand out significantly compared to ot…
More
The 50 g silver bars Geiger original are a novelty on the precious metal market. They stand out significantly compared to other precious metal products on the market by their design and security attributes.
Minted of finest silver (999/1000) they are equipped with a pearl-finish surface and a high relief.
The reverse side of the bars have a pattern of the hallmark of our mint, the Leipziger Edelmetallverarbeitung (LEV). Furthermore, the reverse side has a blue coating with an individual serial number and another centeral placed hallmark. This blue coating has the special feature: it glows under UV light.
The packaging was developed specifically for this novelty bar. The capsule can only be opened by destroying it and included is a certificate of authenticity with a precious design.
Therefore this silver bar is not only a very secure investment product, it is also an excellent and unique gift.
Geiger original - quality and security (Square design)
Please note: For (re-)selling purposes an intact surface of the capsule is beneficial.
You want to be informed when the price of Silver Bar Geiger original - 50 g .999 in capsule reaches a certain value? If so, please specify your price.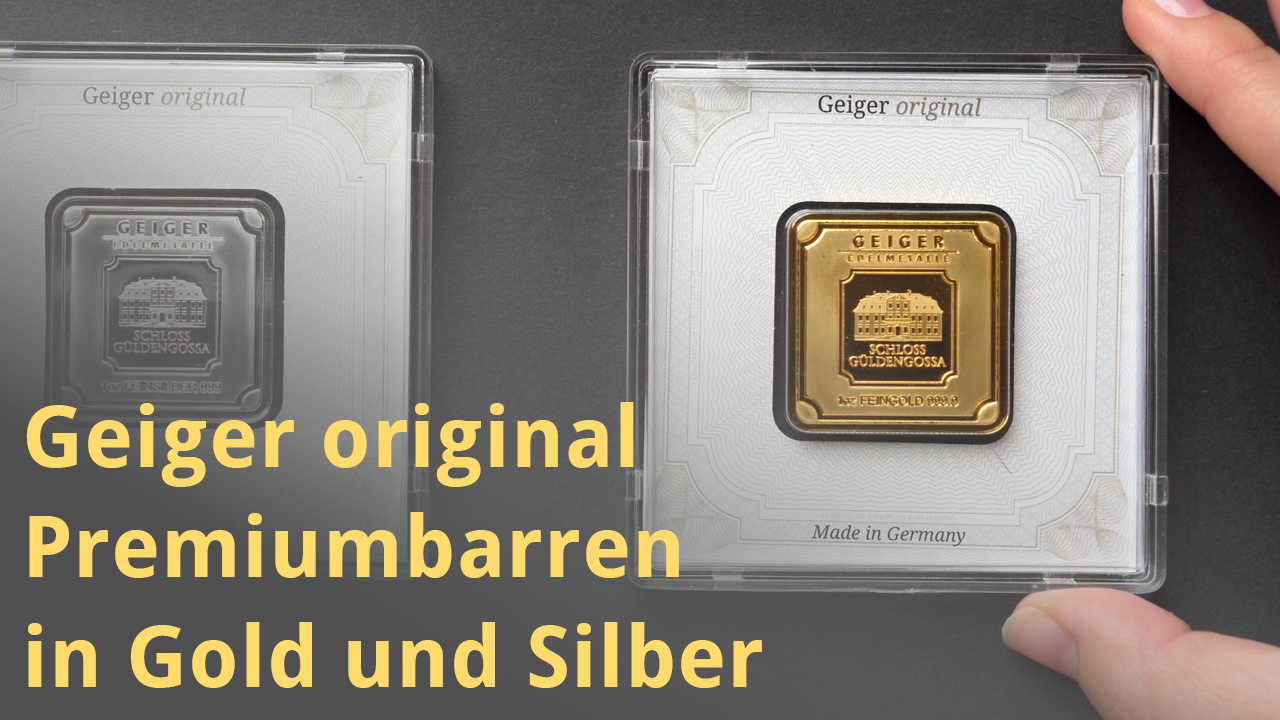 other items from the manufacturer