silver bar Geiger original - Tube 30 x 1 g .999 square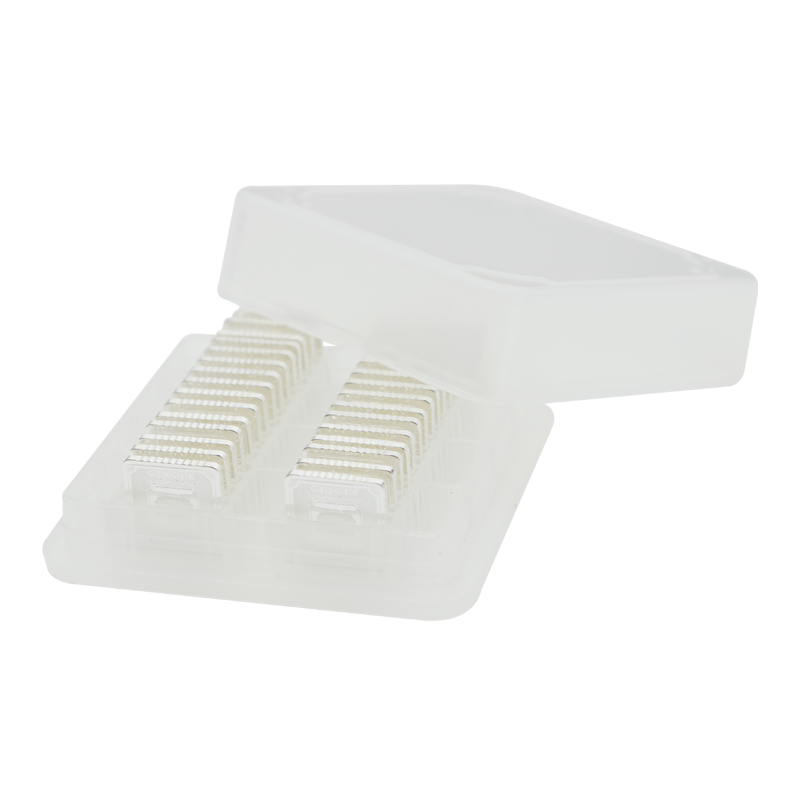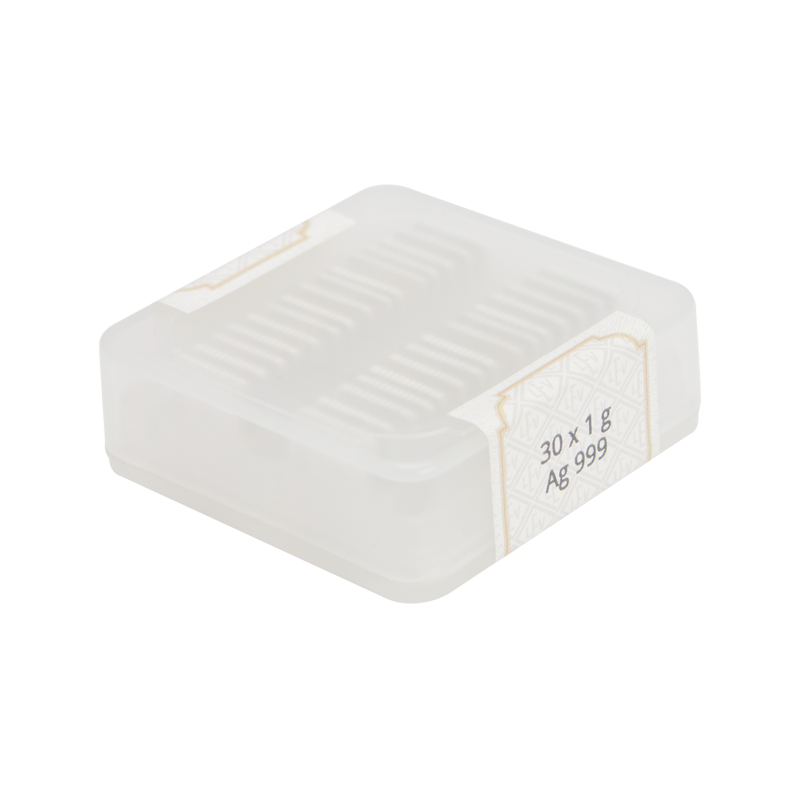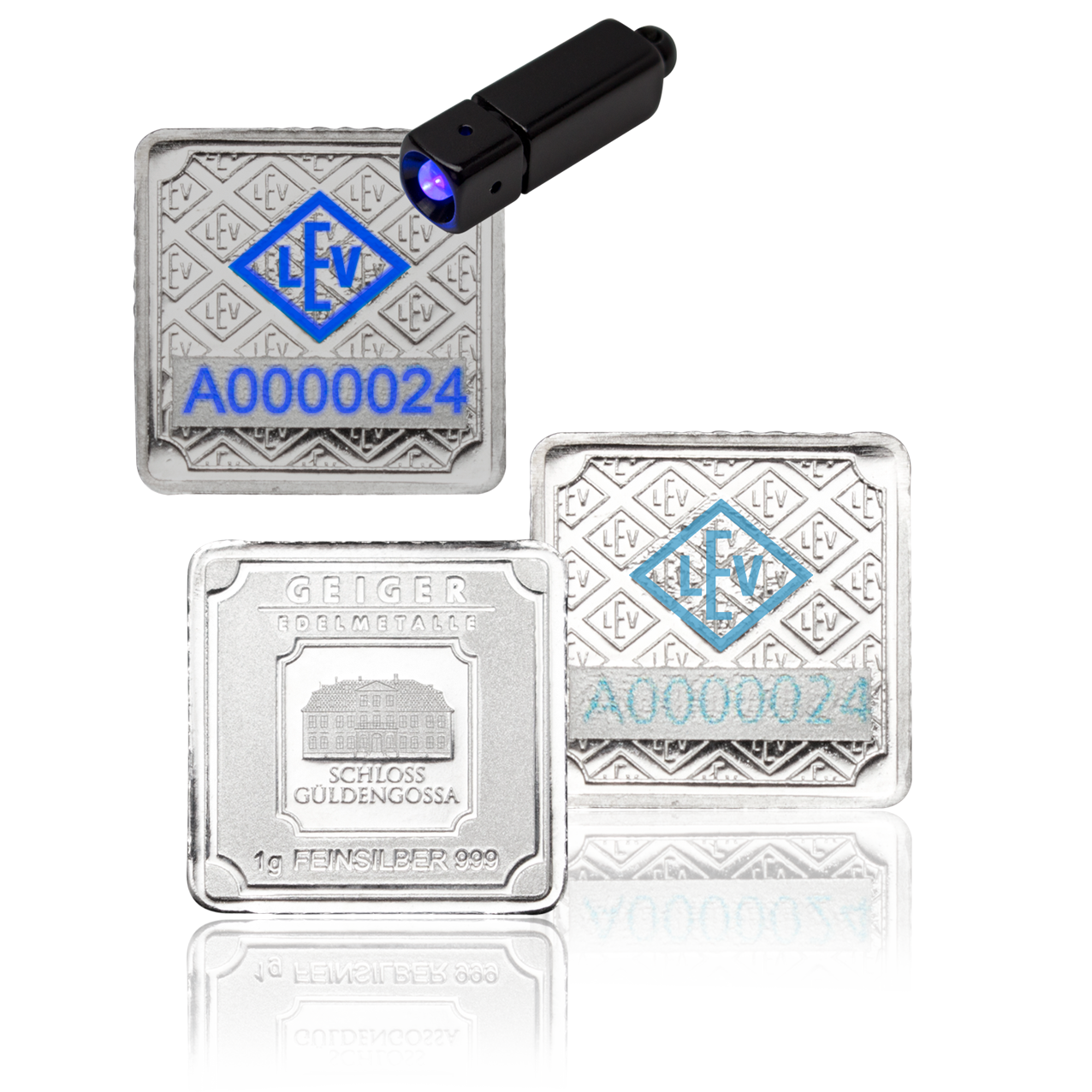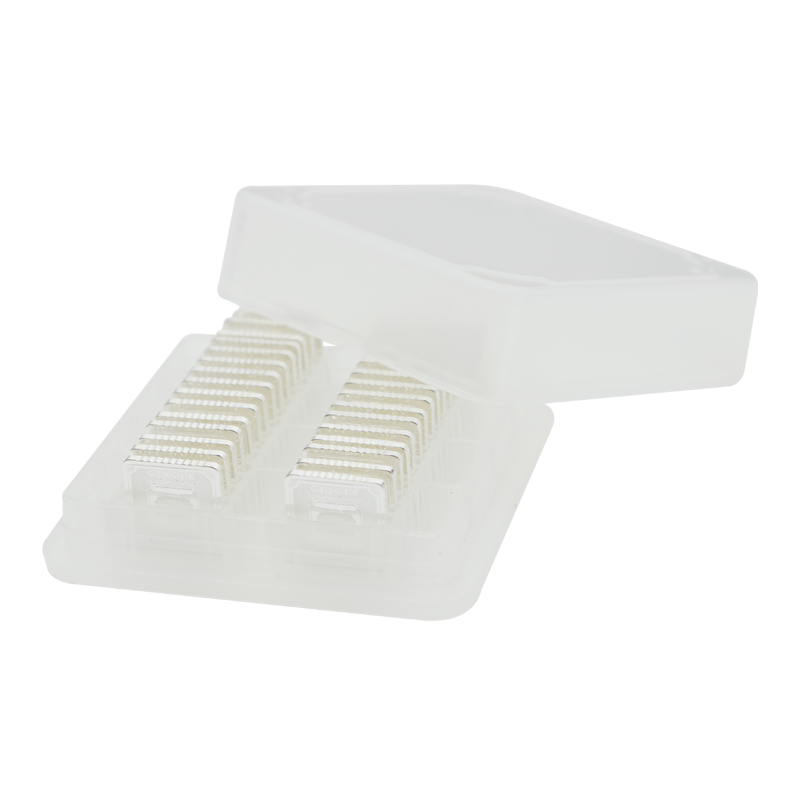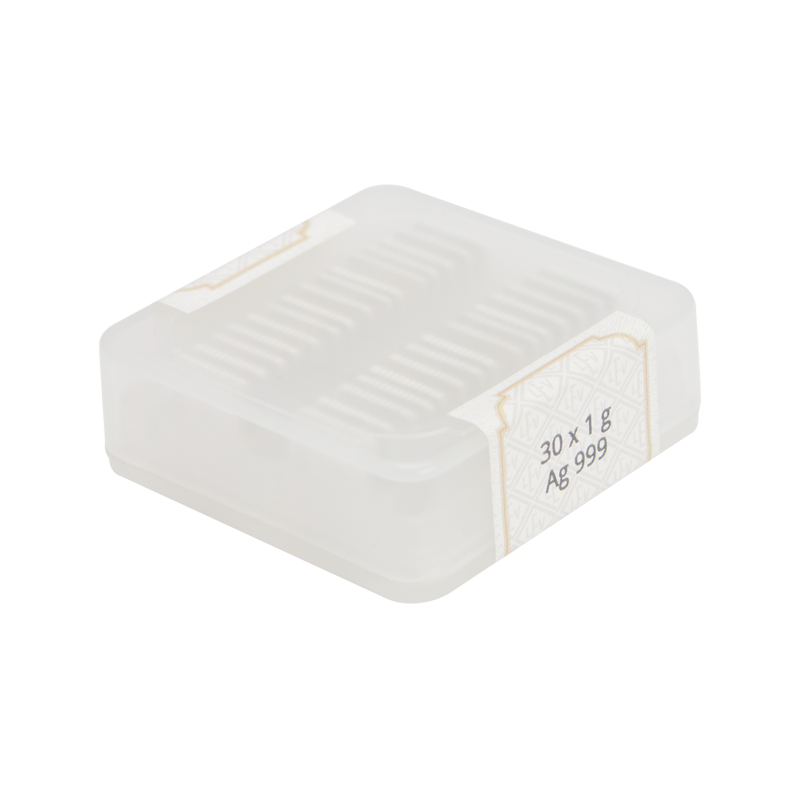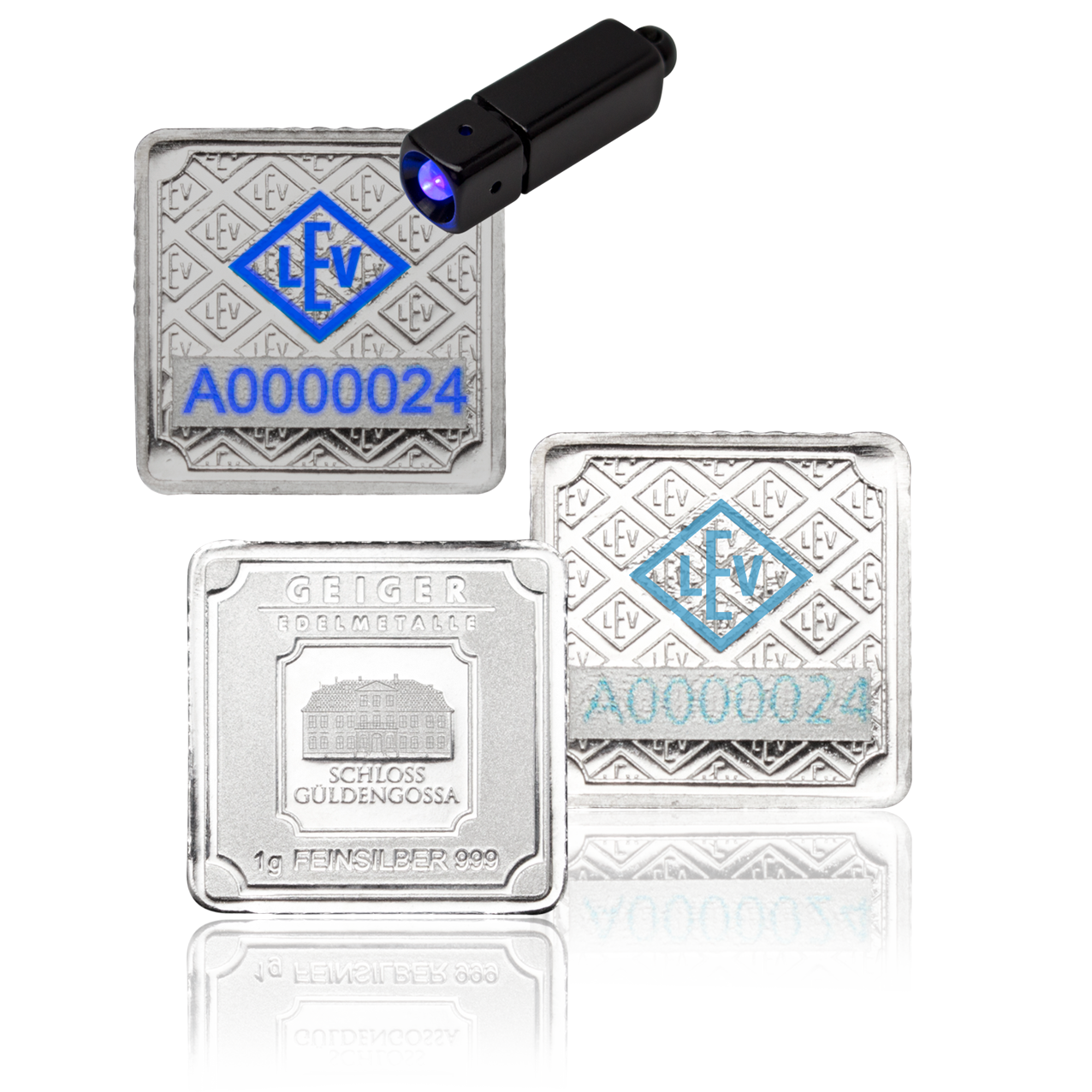 silver bar Geiger original - Tube 30 x 1 g .999 square
30 x 1 gram fine silver
expected delivery 1-3 days
Geiger Original bars are the latest premium bars of Geiger Edelmetalle. The security line is replaced by the new square bars…
More
Geiger Original bars are the latest premium bars of Geiger Edelmetalle. The security line is replaced by the new square bars.
The 1g version of the safety bar already carries all the safety features, which are also included in the larger bars up to 5kg:
High relief with a pearl-finish surface, paired with a ribbed edge, known from coins. A real novelty is the individual serial number on the bar, which makes every bar traceable and the unique UV coating, which represents under black light the LEV logo of the manufacturer company and the serial number which light up. These exclusive security features are paired with an innovative packaging.
The Geiger Original 1g silver bar is the start of the bar series, which represents an absolute novelty on the world market. You can find the right product here for every investment strategy. In addition to the tube, you can also receive the bars in individual packages in a capsule or in a multicard with 25 pieces.
Every single bar shines in a unique baroque design with the well-known trademark Schloss Güldengossa and the logo of the Geiger Edelmetalle on the front, together with the specifications of the fine weight and fine content. The back is adorned by an elegant net structure, which is made up of many small LEV logos, our manufacturer's logo.
You want to be informed when the price of silver bar Geiger original - Tube 30 x 1 g .999 square reaches a certain value? If so, please specify your price.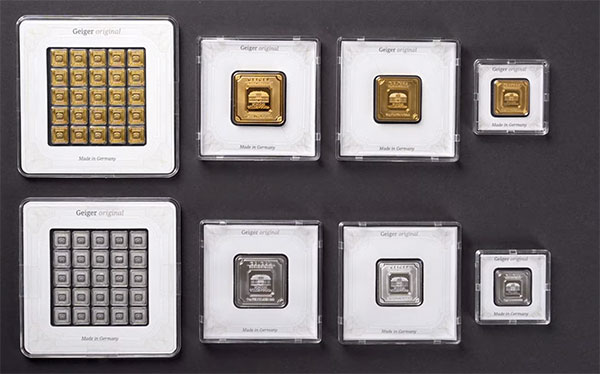 andere Artikel des Herstellers