Silver Rabbit Castle Güldengossa - 500 g .999 in etui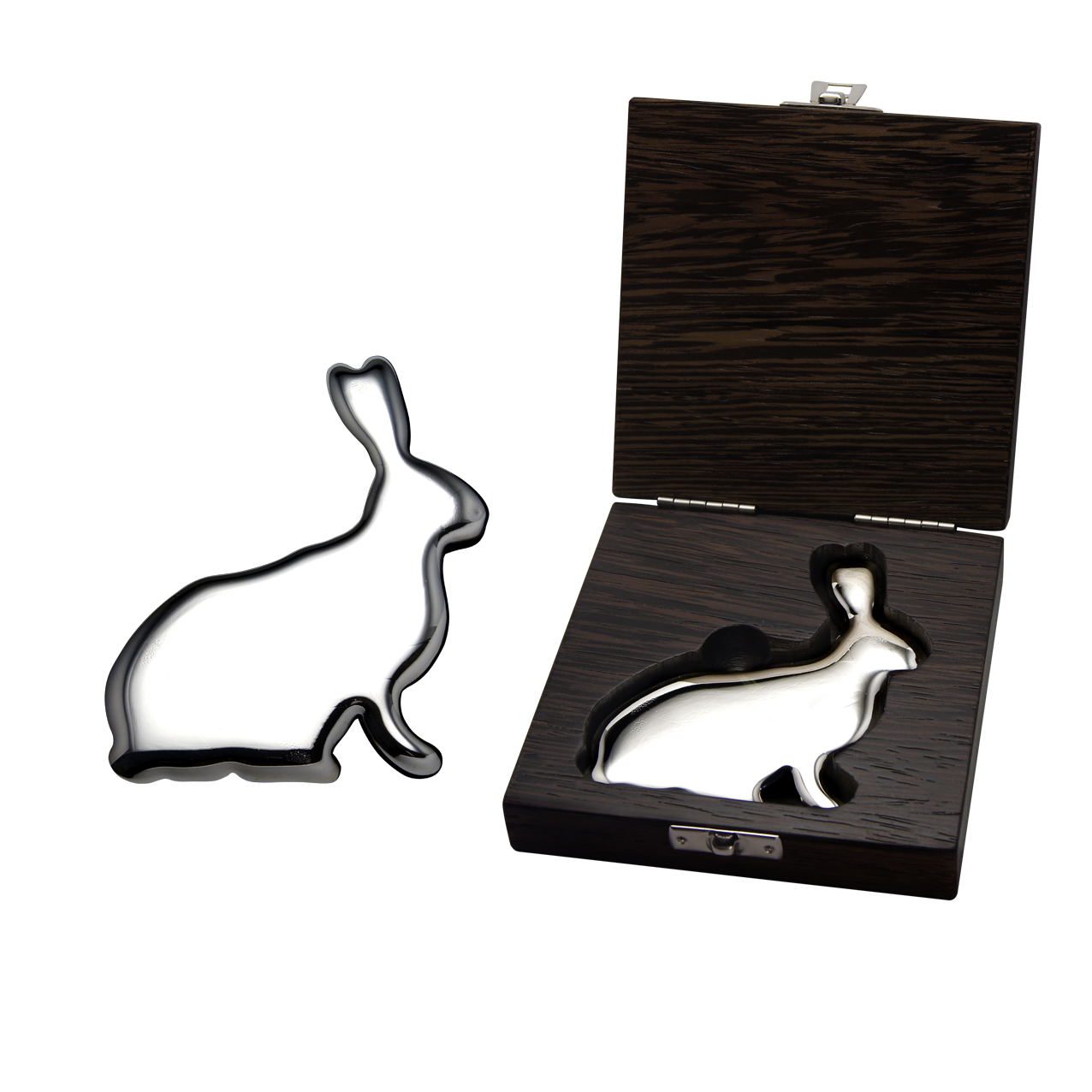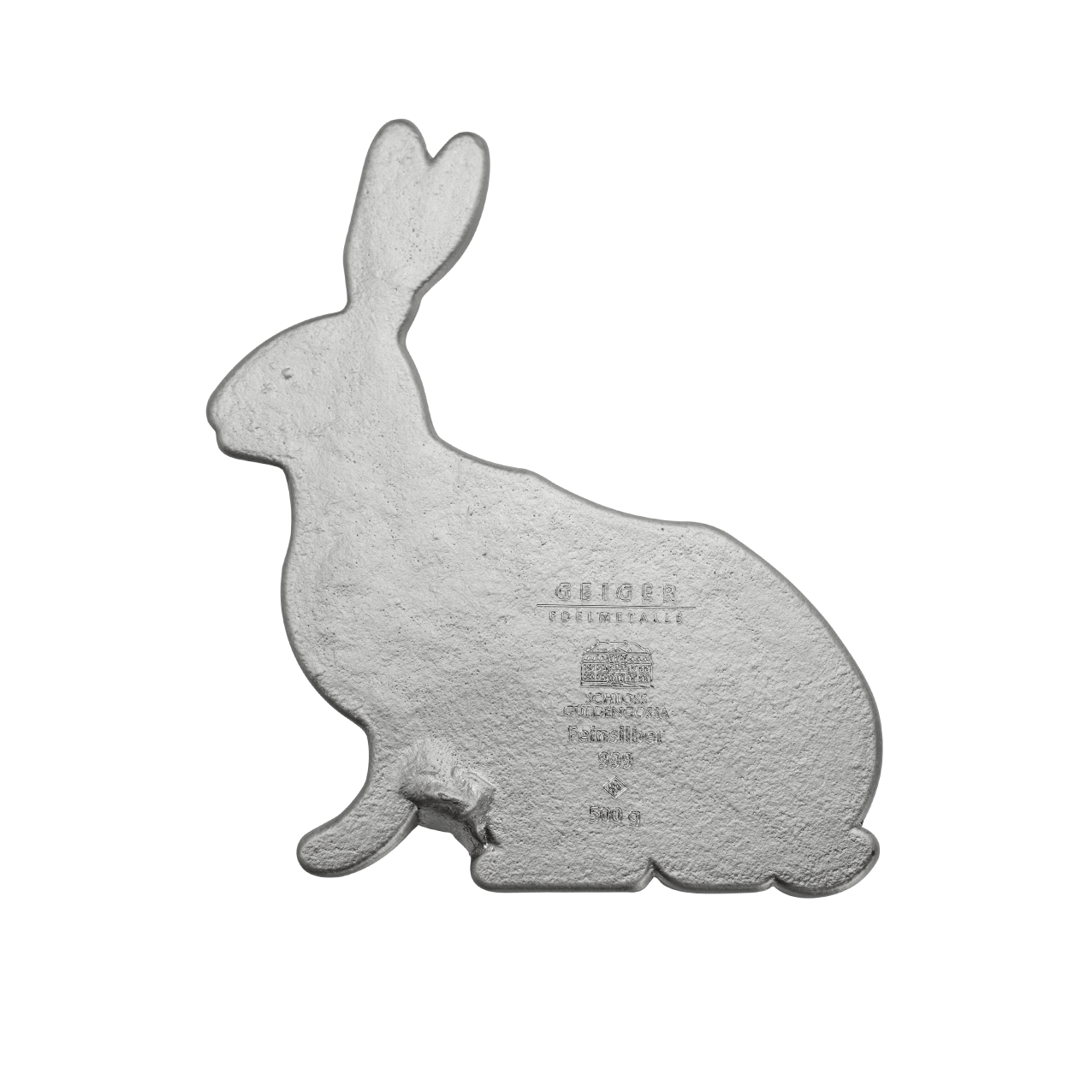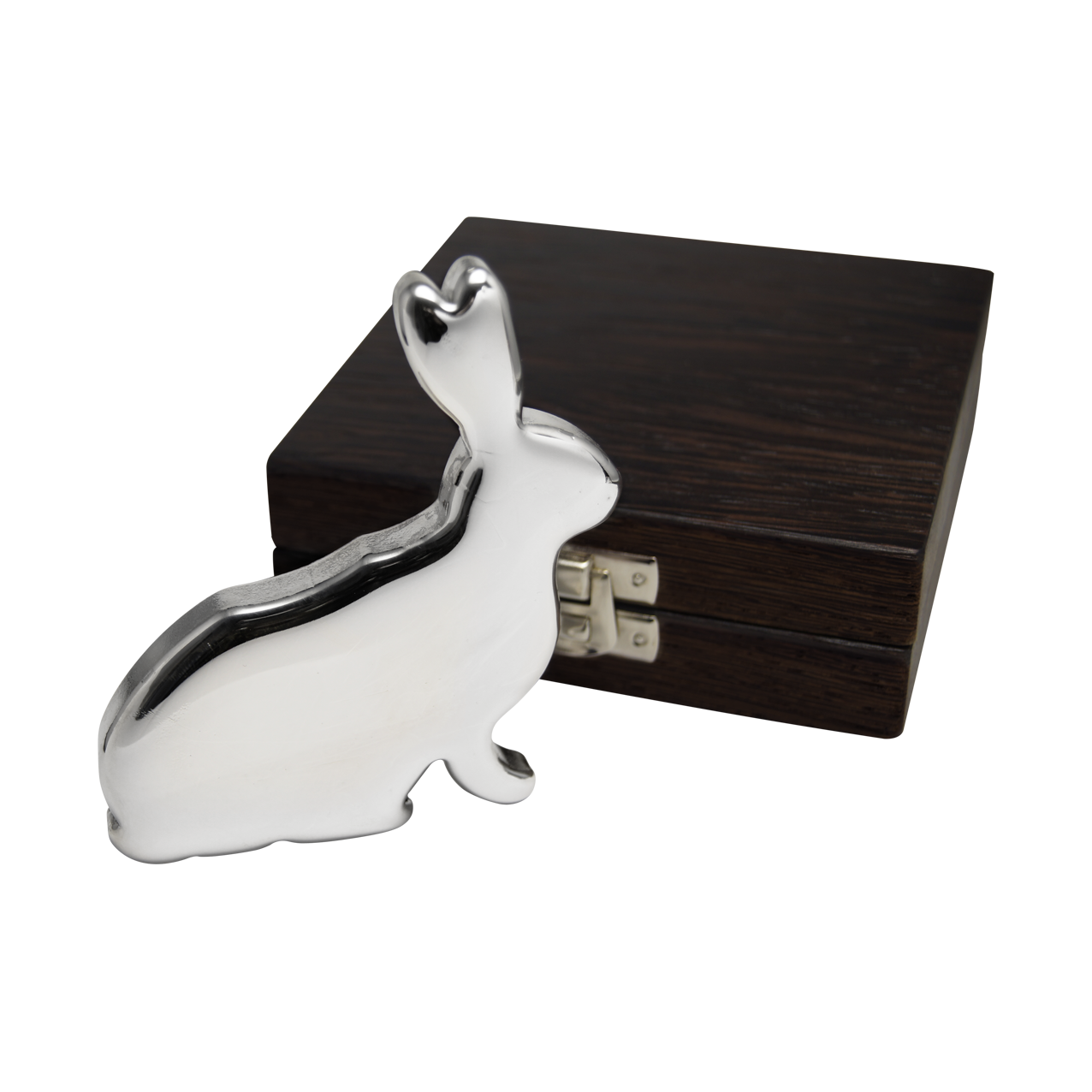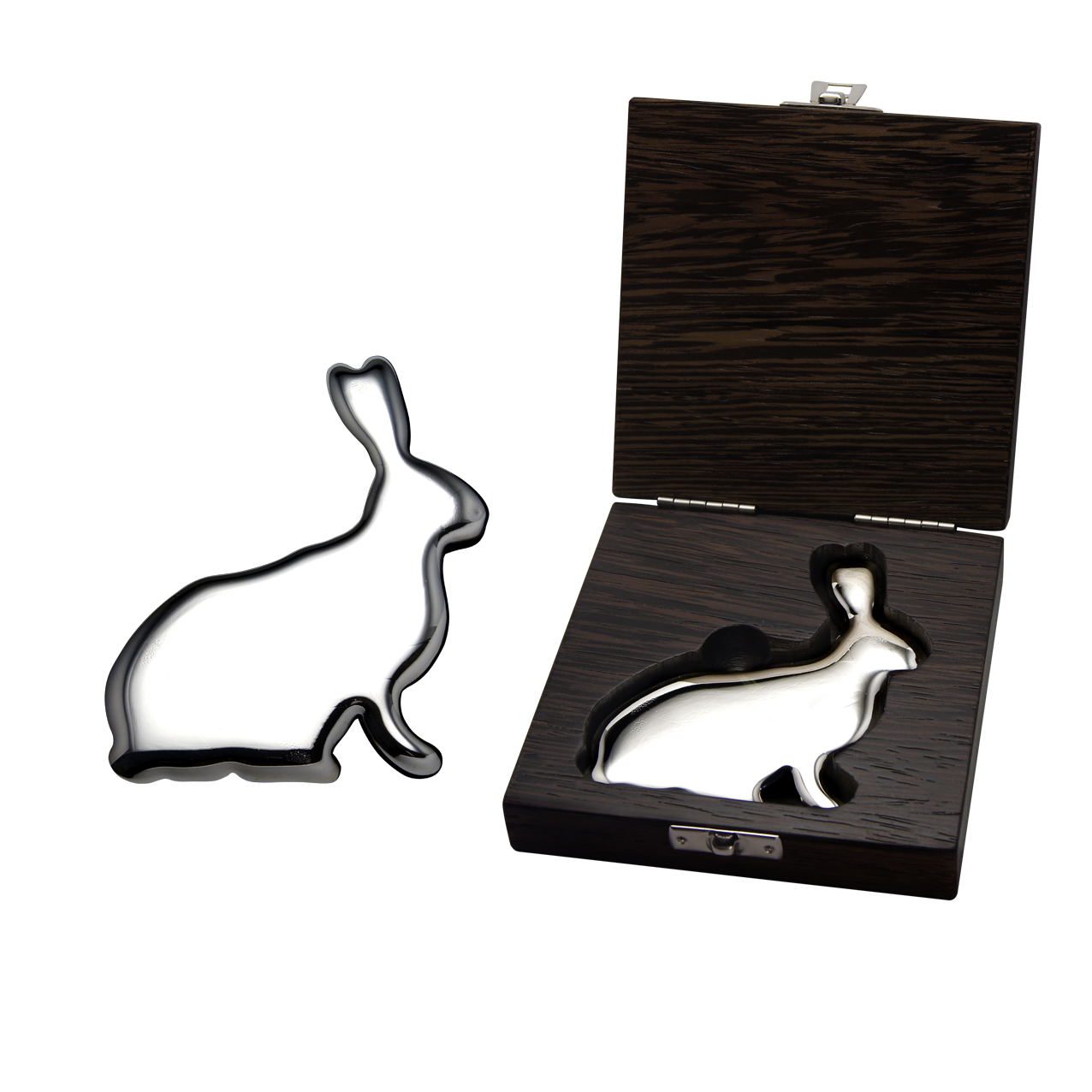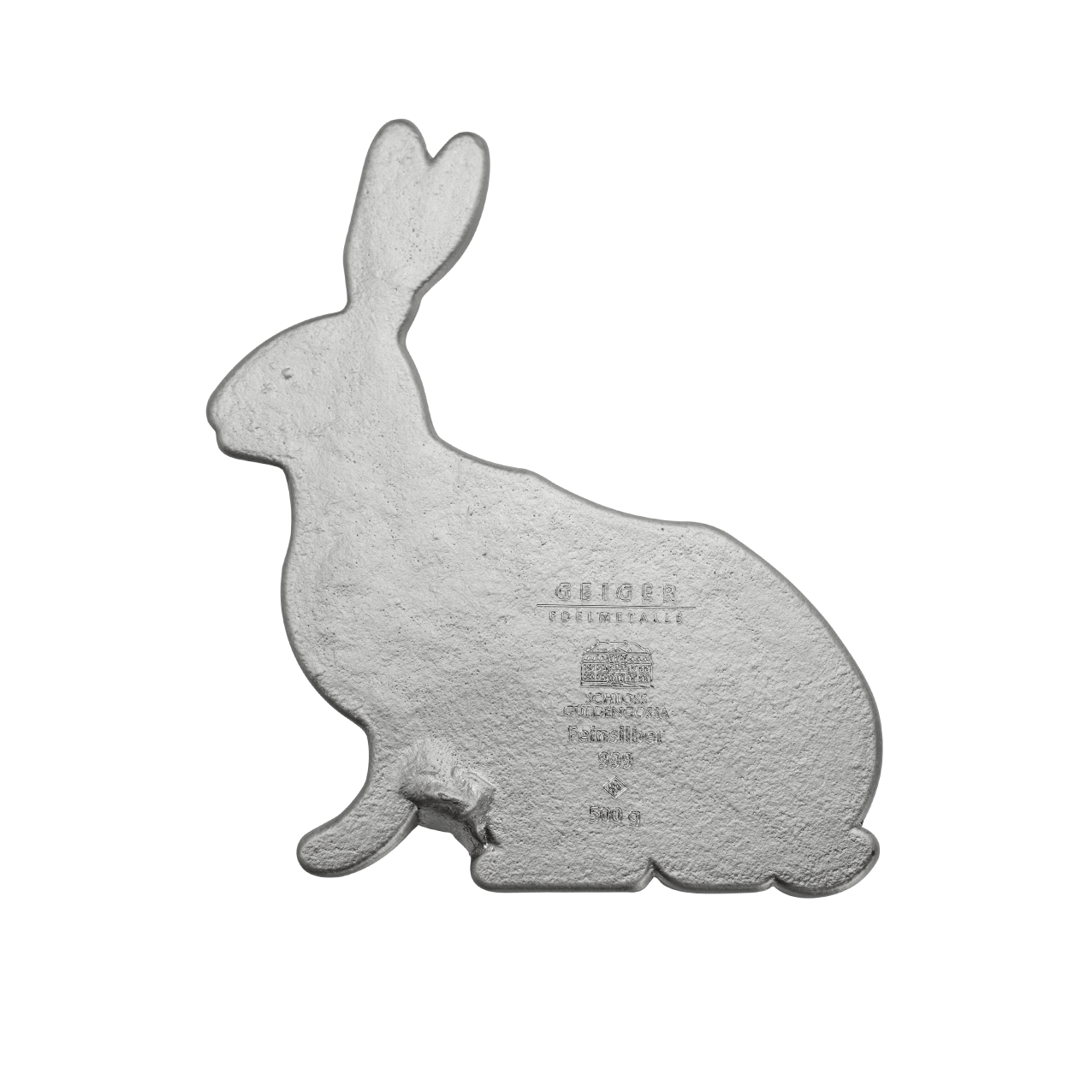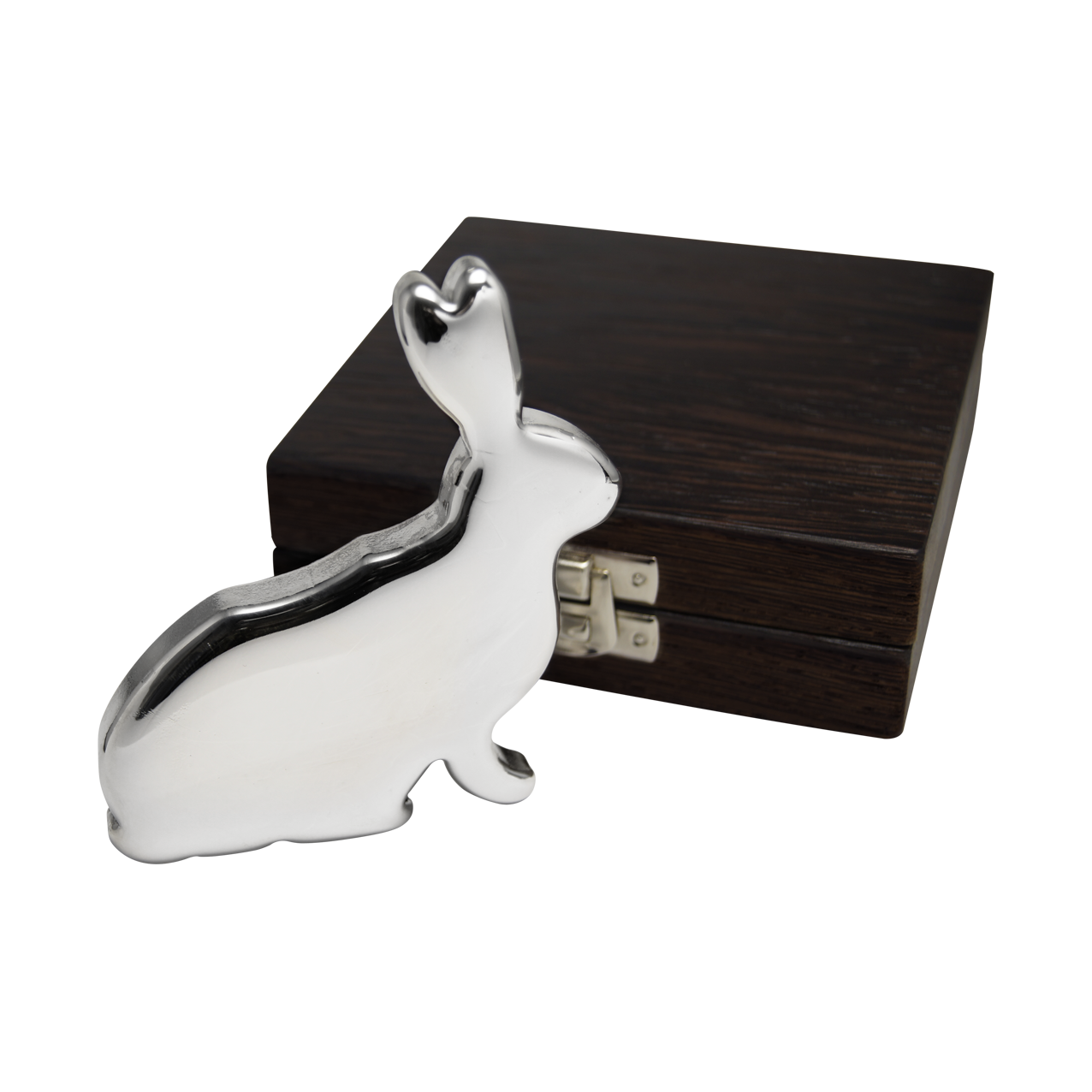 Silver Rabbit Castle Güldengossa - 500 g .999 in etui
500 gram fine silver
A beautiful, high-quality and unusual gift idea from the house of Geiger: Cast motif bar of silver in the fineness 999/1000…
More
A beautiful, high-quality and unusual gift idea from the house of Geiger: Cast motif bar of silver in the fineness 999/1000 in the shape of a hare in the usual Geiger quality. The bar has a protective lacquer andis packaged in a noble, handmade in the Saxon Erzgebirge wooden case. Due to the protective lacquer, you can take the beautiful silver bar in your hand without hesitation and enjoy the way it feels - shrink-wrapping in a disturbing foil is no longer necessary. This bar is also available in 500 g fine copper.
The ingot is produced in a special art casting process. This process leaves small bumps on the surface, which distinguishes this as manufactured by hand.
Other motifs include a star, heart and cat, with more to come.
Please note that due to a product change, the wooden case may differ in color from the picture.
The new wooden cases will be delivered in a slightly lighter color (walnut).
You want to be informed when the price of Silver Rabbit Castle Güldengossa - 500 g .999 in etui reaches a certain value? If so, please specify your price.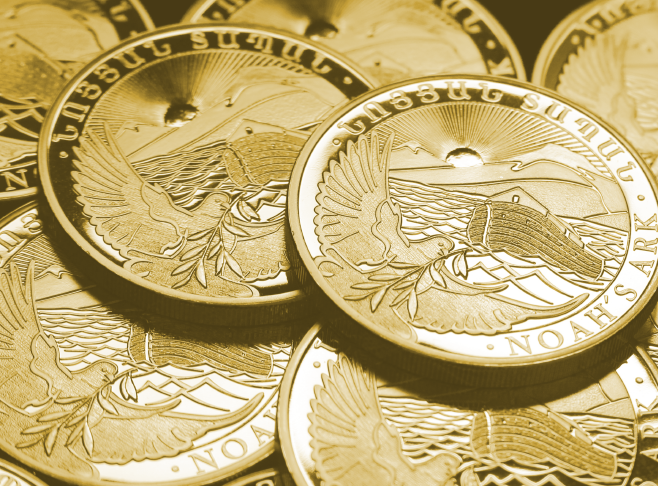 andere Artikel des Herstellers