Tscherwonetz 10 Rubel 7,74 g Gold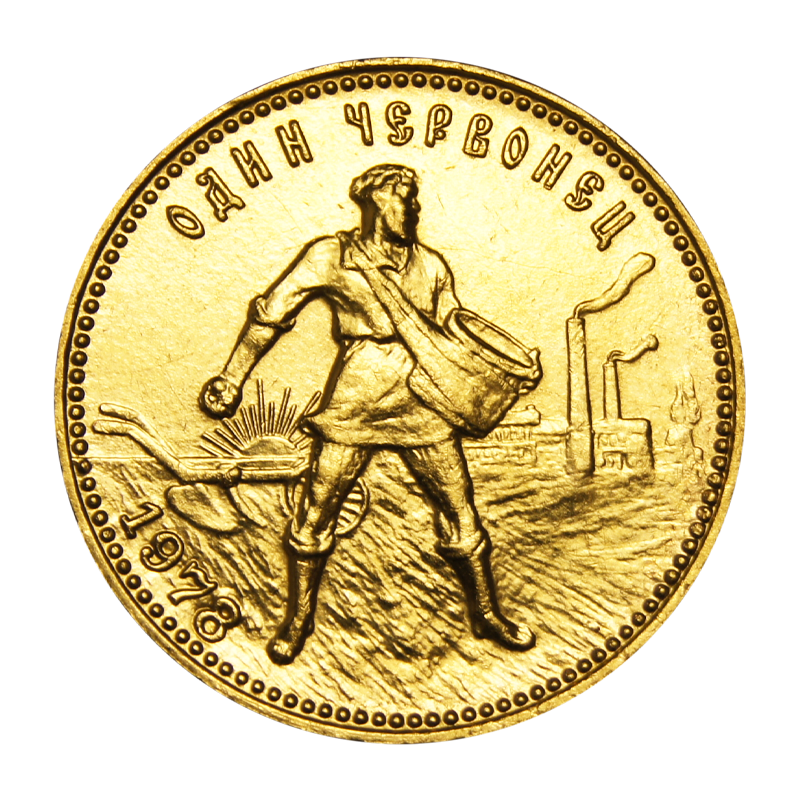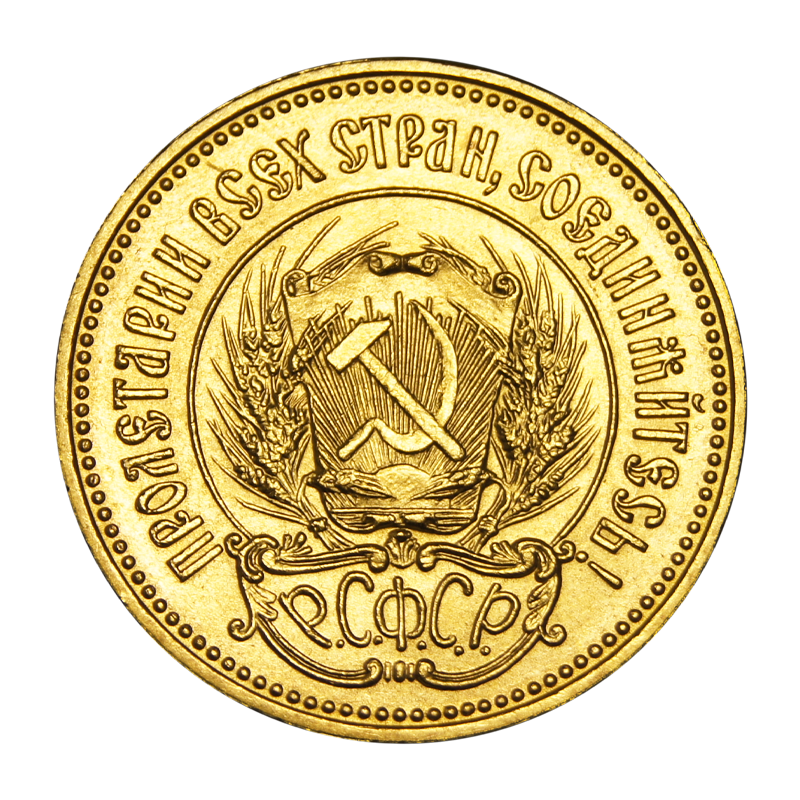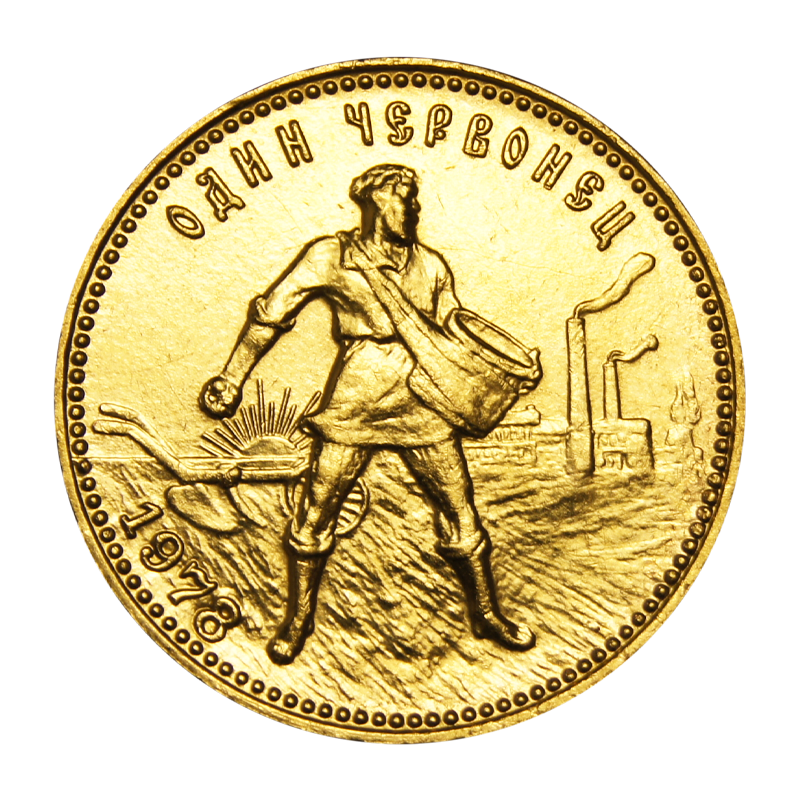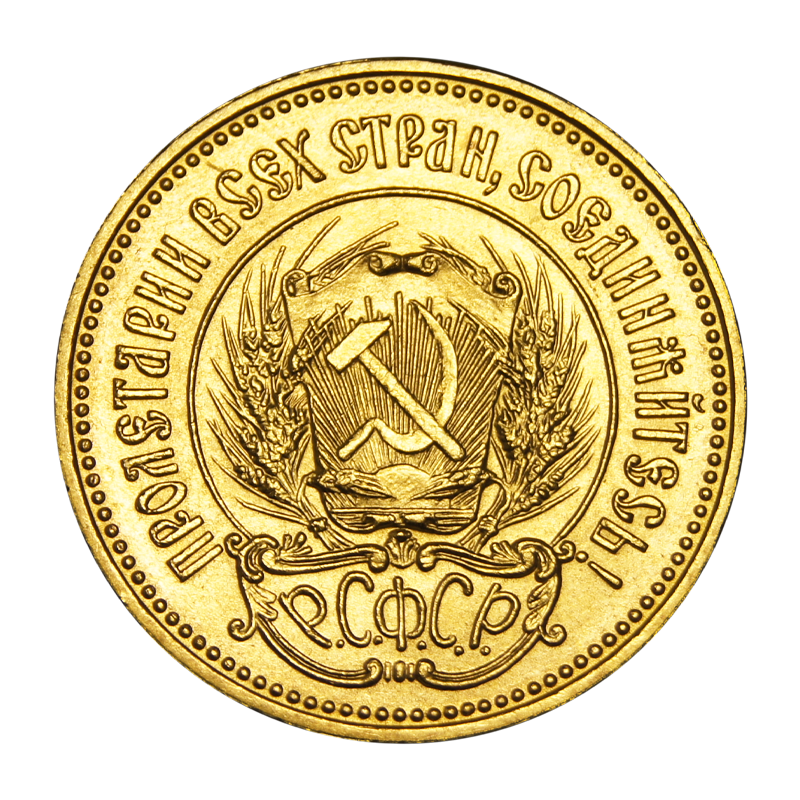 Tscherwonetz 10 Rubel 7,74 g Gold
7,74 gram fine gold / 8,60 g gross weight
expected delivery 4-7 days
| | |
| --- | --- |
| Issuing country: | Russia |
| Metal: | Gold |
| Weight: | 8 g |
| Year: | Diverse |
| Dimension: | D: 22,60 mm / H: 1,70 mm |
| Packing: | einzeln in transparenter Münztasche |
| Nominal value: | 10 Rubel |
| Manufacturer: | MMD Moskau / LMD Leningrad |
Der Tscherwonez war zwischen 1922 und 1947 die Währungsbezeichnung der neuen sowjetischen Banknoten. Als Goldmünze wurde sie…
More
Der Tscherwonez war zwischen 1922 und 1947 die Währungsbezeichnung der neuen sowjetischen Banknoten. Als Goldmünze wurde sie erstmals 1923 geprägt. Vom Jahrgang 1925 ist nur ein Exemplar bekannt. In den Jahren 1975 bis 1981 wurden in der Sowjetunion Gold-Tscherwonzen nachgeprägt, die als Anlagemünzen ins Ausland verkauft werden sollten. Das Motiv der Bildseite des Gold-Tscherwonez zeigt einen sowjetischen Bauern auf einem Feld, im Hintergrund hohe rauchende Schornsteine. Auf der anderen Seite ist das Wappen der Russischen Sozialistischen Föderativen Sowjetrepublik (RSFSR, russisch PCФCP) abgebildet. Bei dem Exemplar aus dem Jahre 1925 ist der Schriftzug SSSR, russisch CCCP aufgeprägt.Dass der Tscherwonetz rotgold ist, liegt an dem Kupferanteil von 10 %. Daher beträgt das Rohgewicht dieser Münze 8,60 g bei einem Anteil von 7,74 g Feingold.
Anlagegold ist gemäß § 25c UStG steuerbefreit.
You want to be informed when the price of Tscherwonetz 10 Rubel 7,74 g Gold reaches a certain value? If so, please specify your price.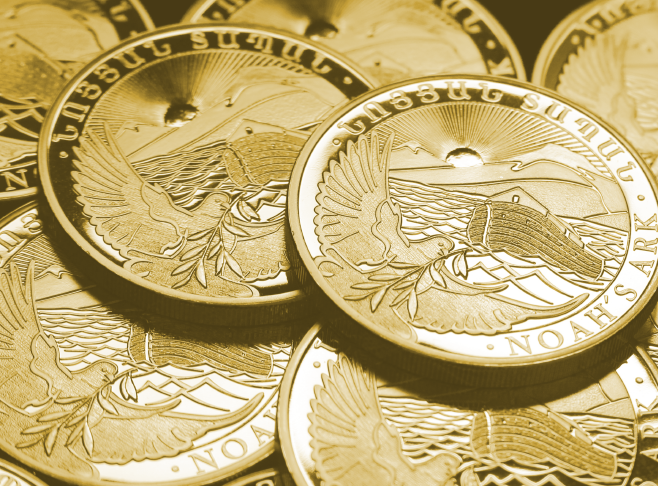 andere Artikel des Herstellers