Vreneli 20 SFR - Switzerland 6,452 g gold coin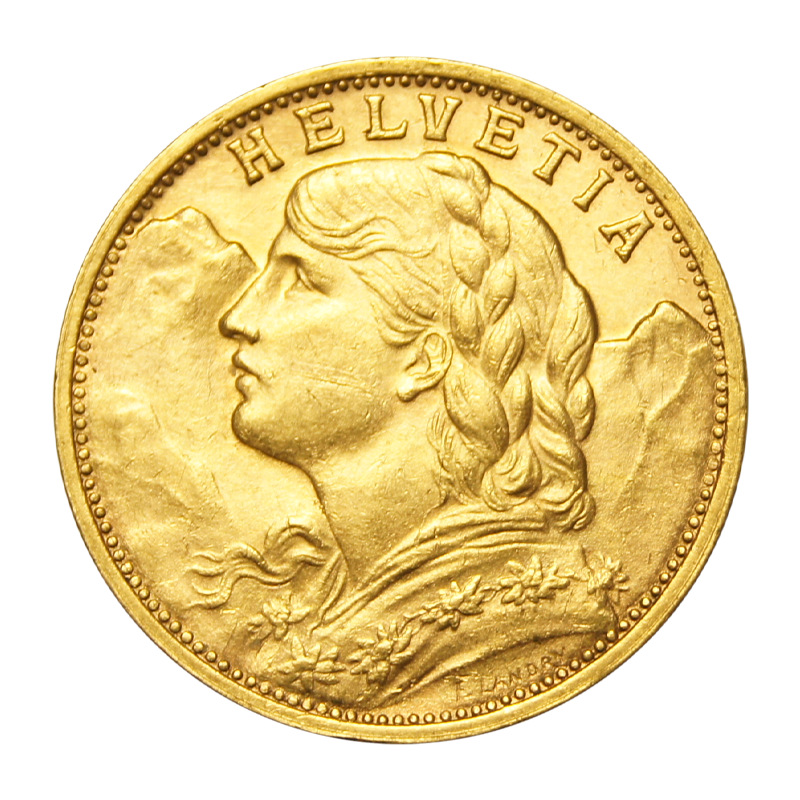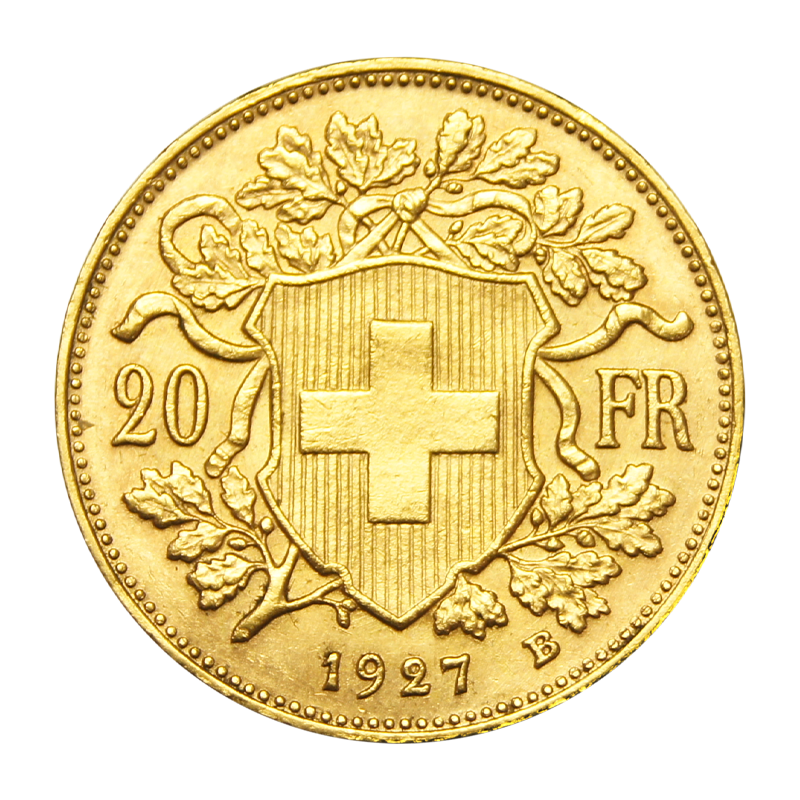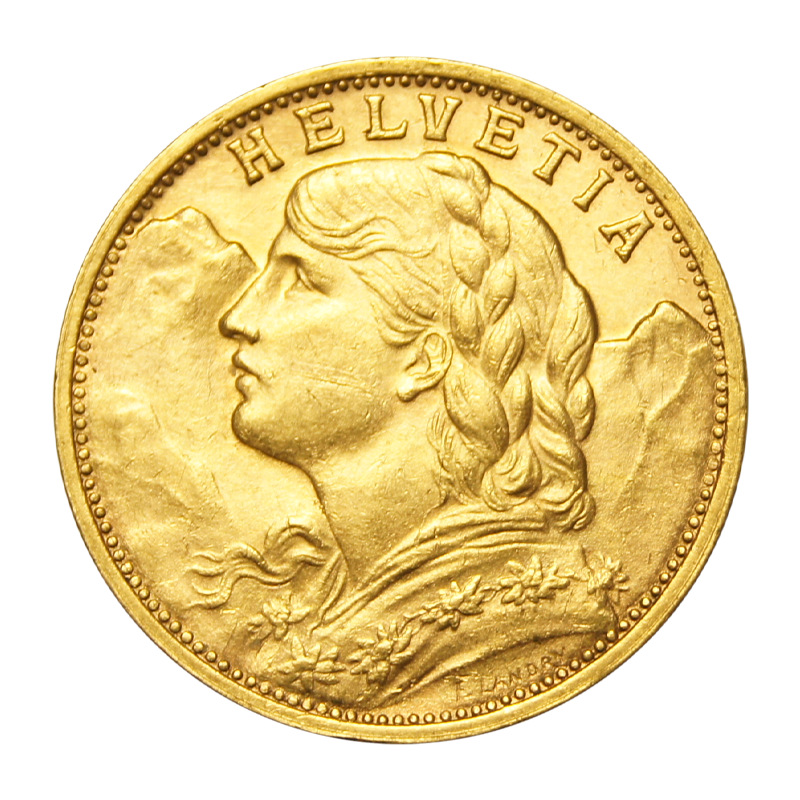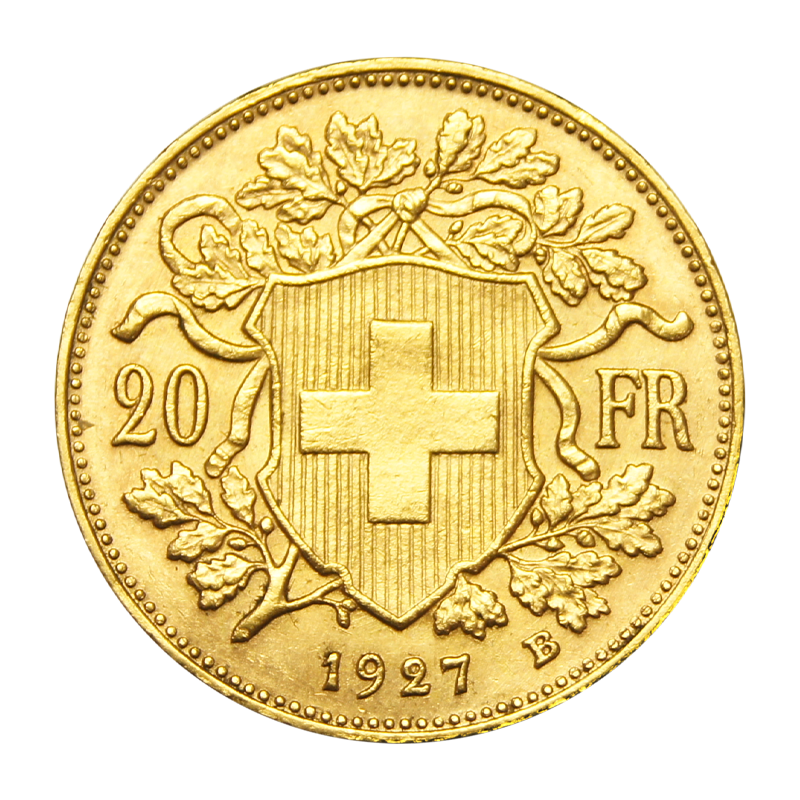 Vreneli 20 SFR - Switzerland 6,452 g gold coin
5,81 gram fine gold / 6,45 g gross weight
expected delivery 1-3 days
The gold coin "Vreneli" is one of the most known bullion coins of Switzerland. Since 1897 the Vreneli in gold became the suc…
More
The gold coin "Vreneli" is one of the most known bullion coins of Switzerland.
Since 1897 the Vreneli in gold became the successor of the 20-franc gold coin Helvetia, which was minted between 1883 and 1886. Between 1897 and 1949 58,63 million gold coins of the Vreneli were minted. Even though the name of this gold coin was changed just before the world war (1943 it became guaranteed in writing), all minted gold coins of this period are called Vreneli.
This gold coin has a fineness of 900/1000. The 20 franc coins reverse shows the Swiss shield, featuring the Swiss Cross, and a wreath of oak along with the denomination.
The obverse shows the portrait of a young woman with braided hair in front of an alpine panorama.
Investment gold is exempt from tax under § 25c UStG.
Please note the image is just an example, not the actual coin.
You want to be informed when the price of Vreneli 20 SFR - Switzerland 6,452 g gold coin reaches a certain value? If so, please specify your price.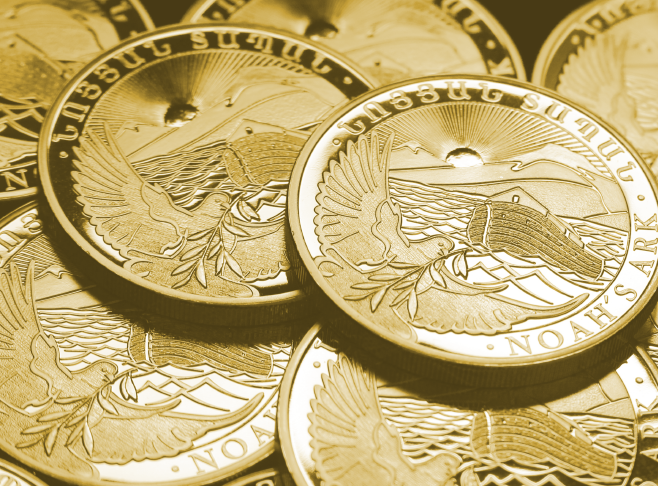 andere Artikel des Herstellers