Wilhelm I - 20 Mark gold coin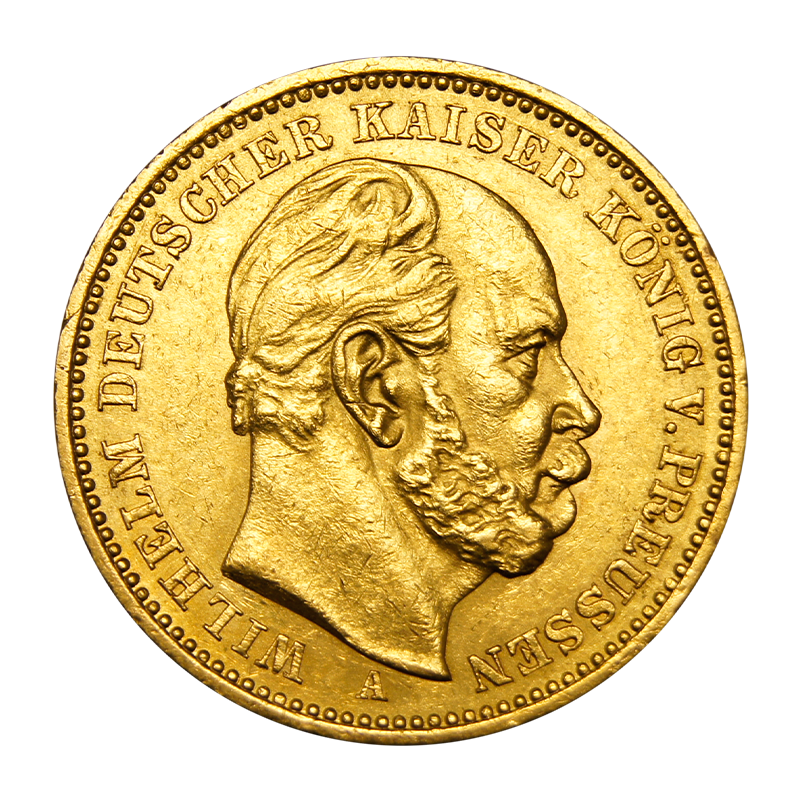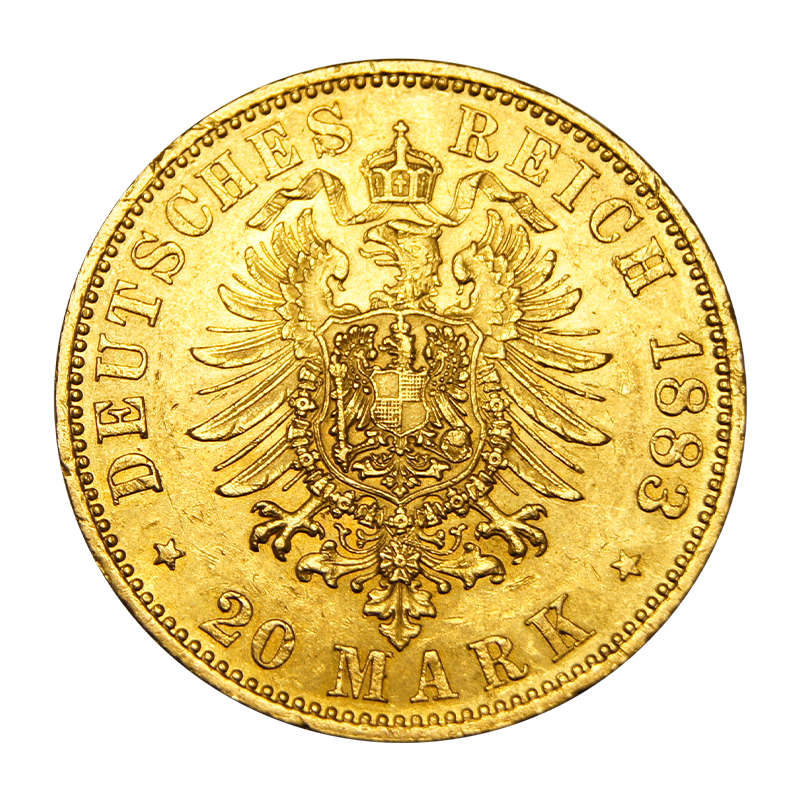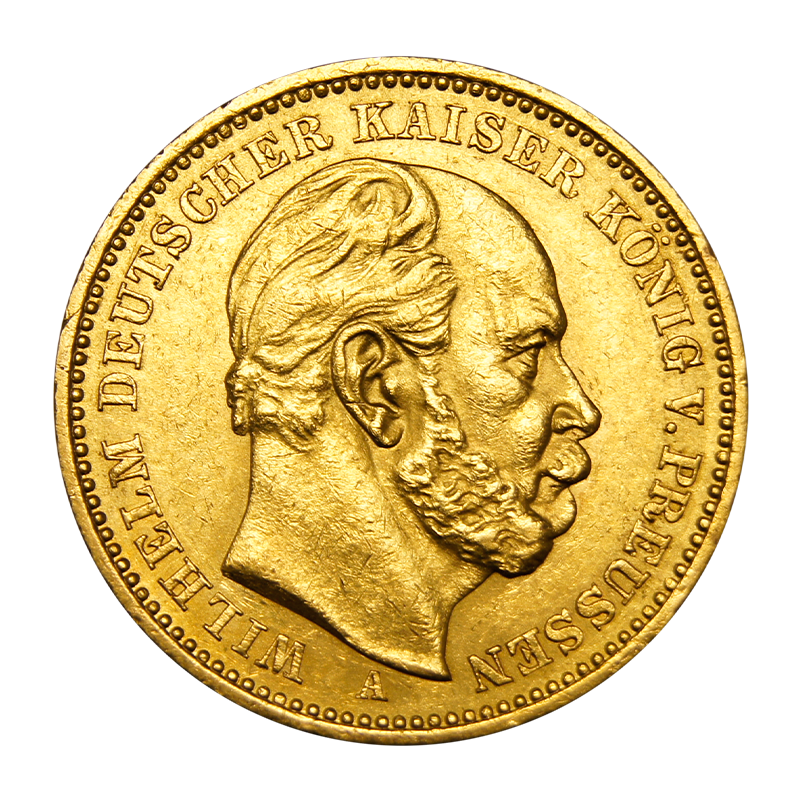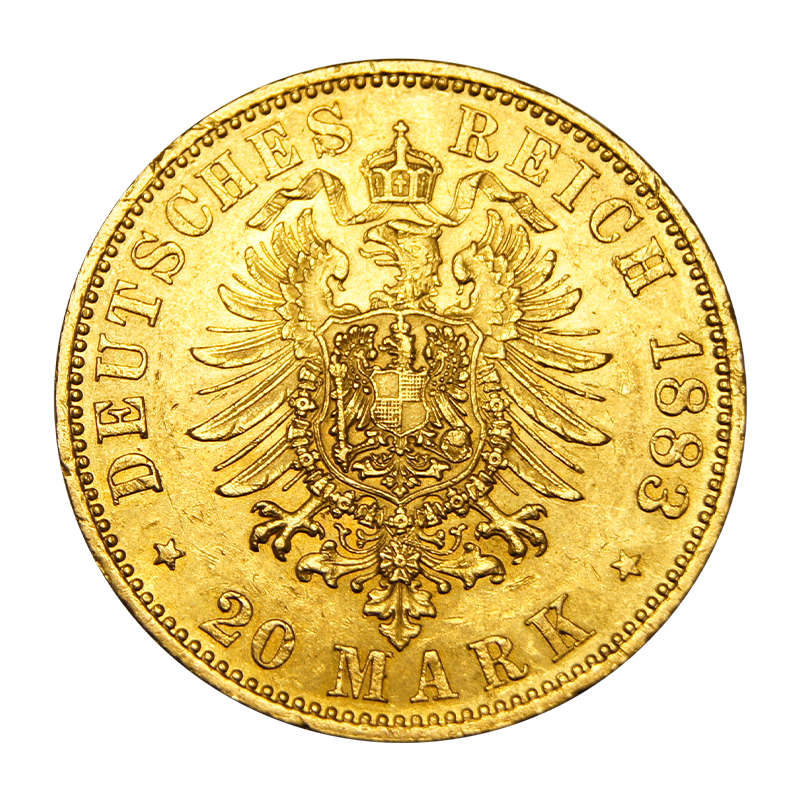 Wilhelm I - 20 Mark gold coin
7,17 gram gold
expected delivery 4-7 days
| | |
| --- | --- |
| Issuing country: | Germany |
| Metal: | Gold |
| Weight: | 7.17 g |
| Year: | 1871-1888 |
| Nominal value: | 20 Reichsmark |
| Manufacturer: | Unknown |
The gold coin of German Emperor Wilhelm I, popular among collectors, was minted between 1871 and 1888 in the form of a 20-ma…
More
The gold coin of German Emperor Wilhelm I, popular among collectors, was minted between 1871 and 1888 in the form of a 20-mark gold piece.
In the first years (1871-1873), the nominal value was still shown in abbreviated form (20 M), only from the year 1874 till 1888 the full minting of the nominal value (20 marks) was taken into account.
As these historic 20-mark gold coins are still in very good condition, they are in great demand even internationally among collectors.
This gold coin has a weight of 7.96 g, with a gold content of 7.17 g. These different weights are due to the use of copper as an alloying metal and the resulting fineness of 900/1000.
The obverse of the gold coin is adorned with the imperial eagle with Hohenzollern shield, surrounded by the words "DEUTSCHES REICH", the year of issue and the denomination. The reverse shows the portrait of Kaiser Wilhelm I with the embossing "WILHELM DEUTSCHER KAISER KÖNIG V. PREUSSEN". A coin with a long tradition and a treasure in every investment portfolio.
Condition: great/ Very fine
Please note, this product has been in circulation before.
All products are tested on their authenticity by our team of experts.
Investment gold is exempt from tax under § 25c UStG.
Please note the image is just an example, not the actual coin.
You can't collect any special minting years or motifs.
You want to be informed when the price of Wilhelm I - 20 Mark gold coin reaches a certain value? If so, please specify your price.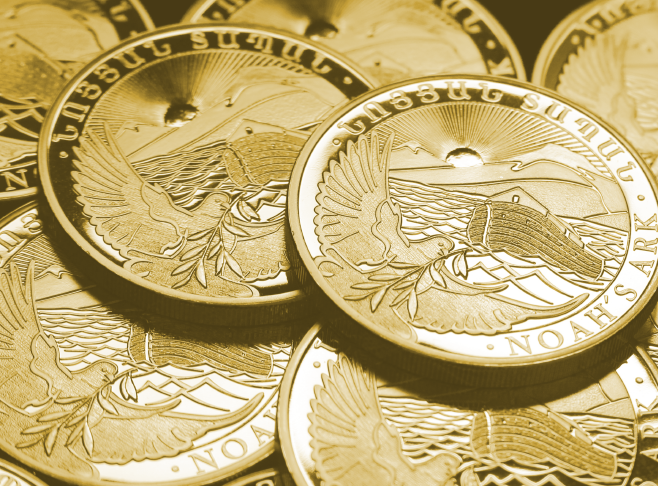 andere Artikel des Herstellers