Gold Bar Geiger original - tube 30 x 31,1 g .9999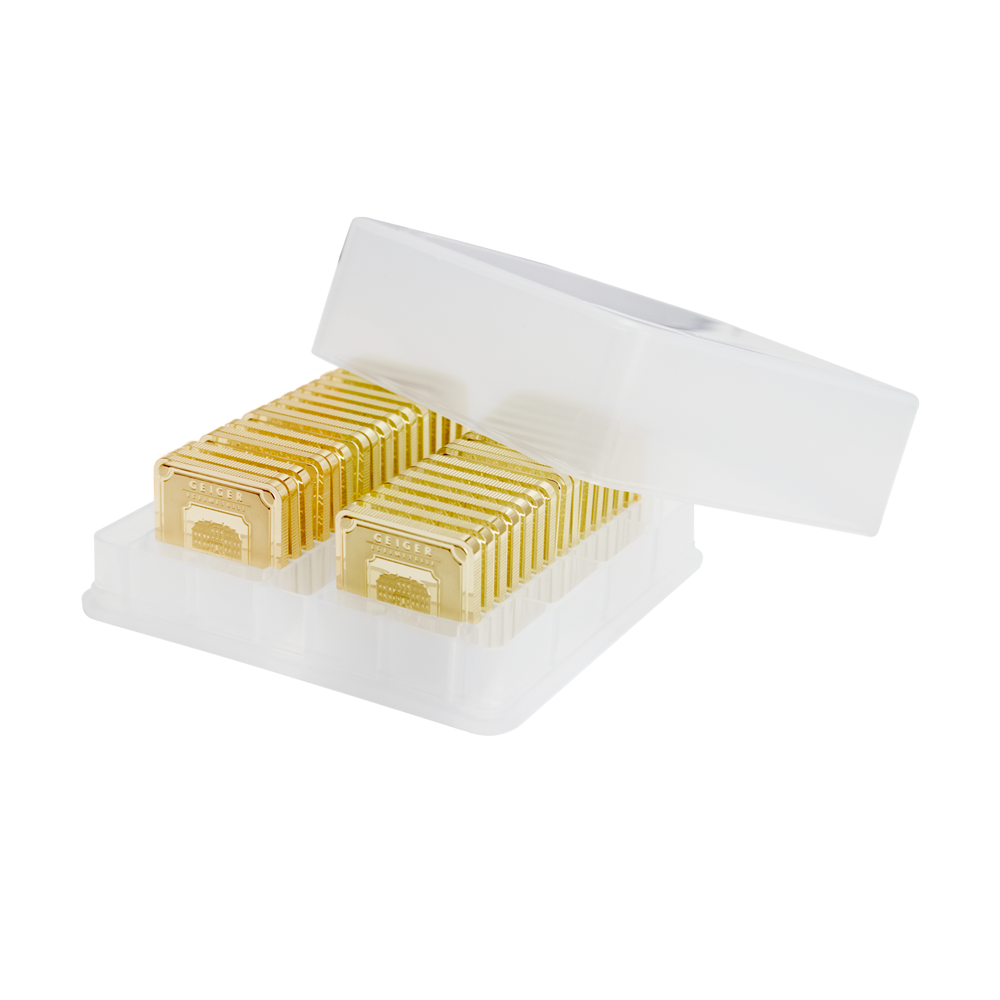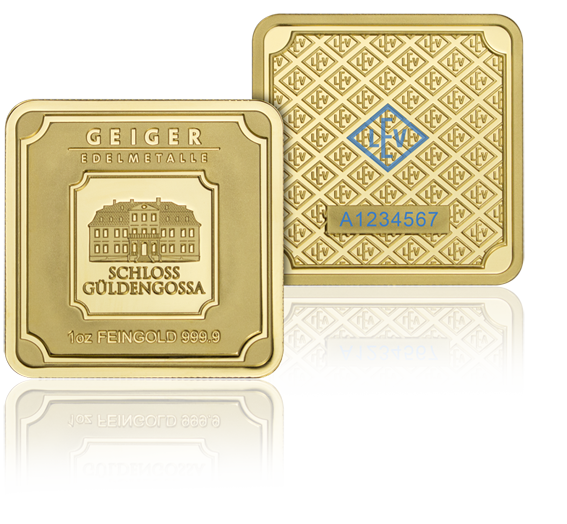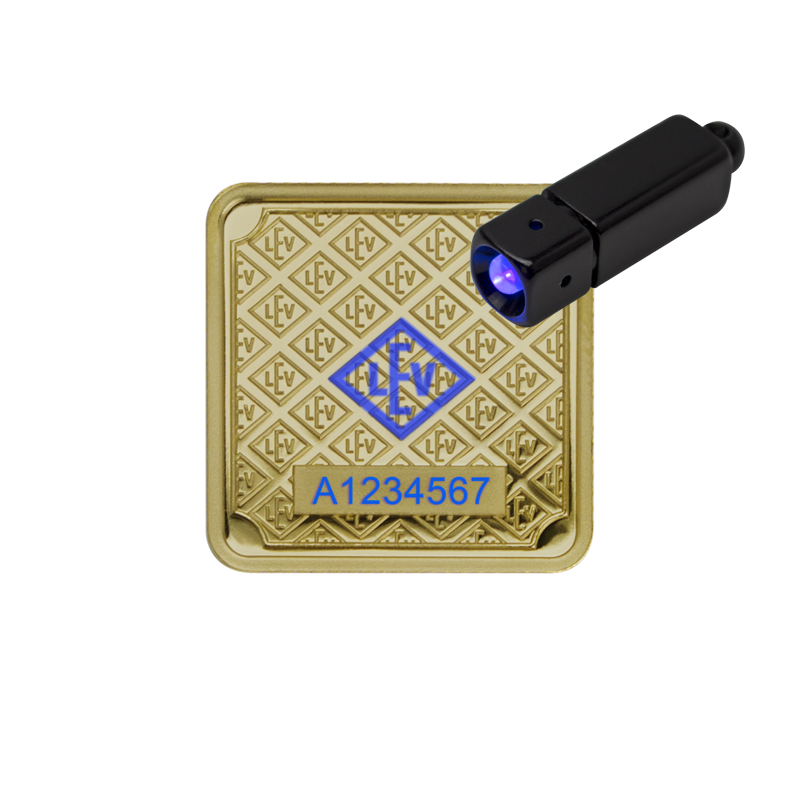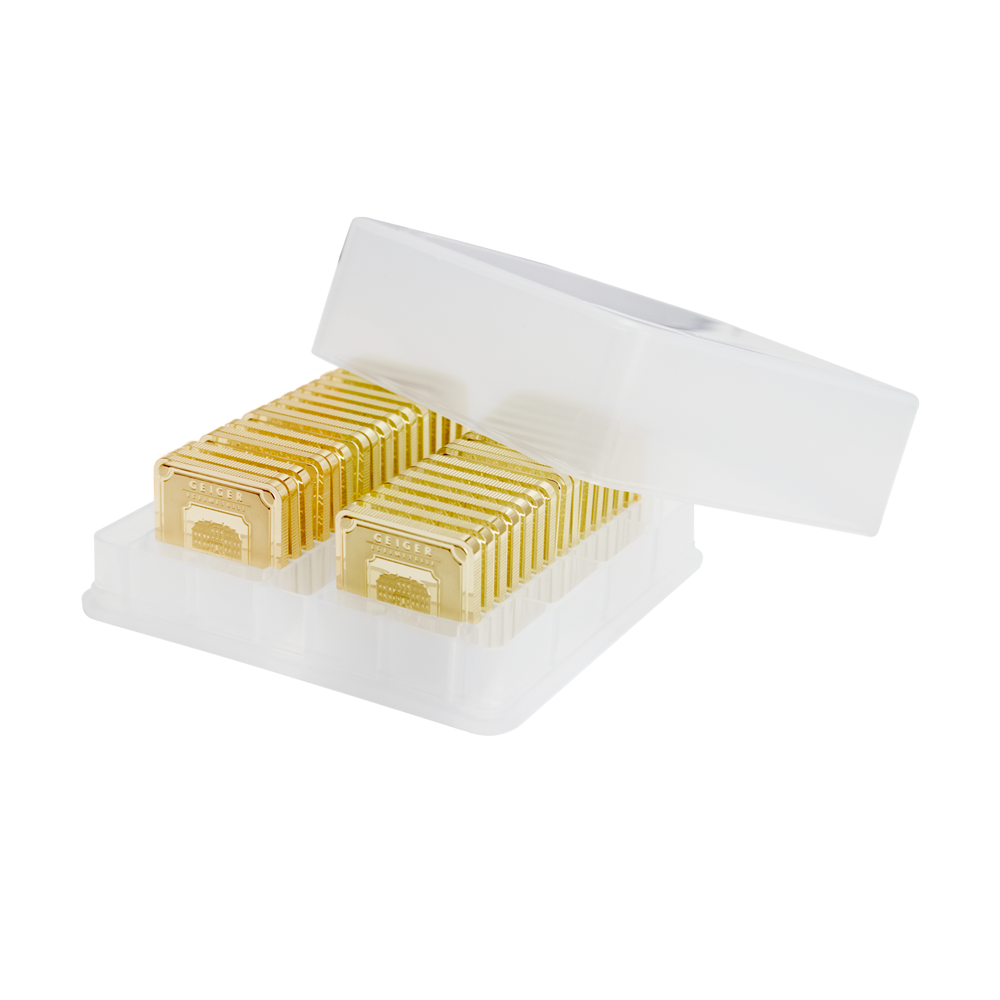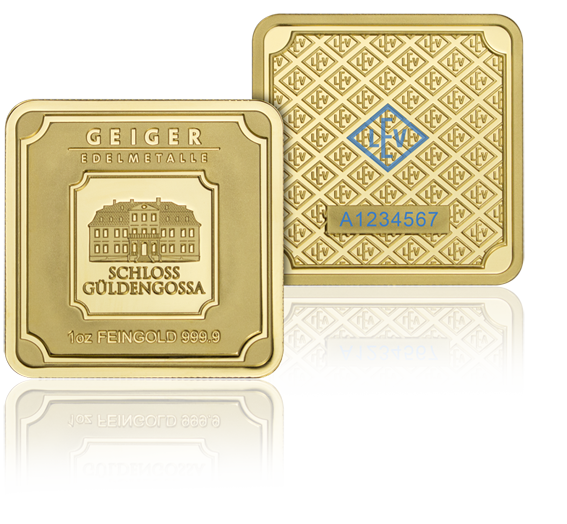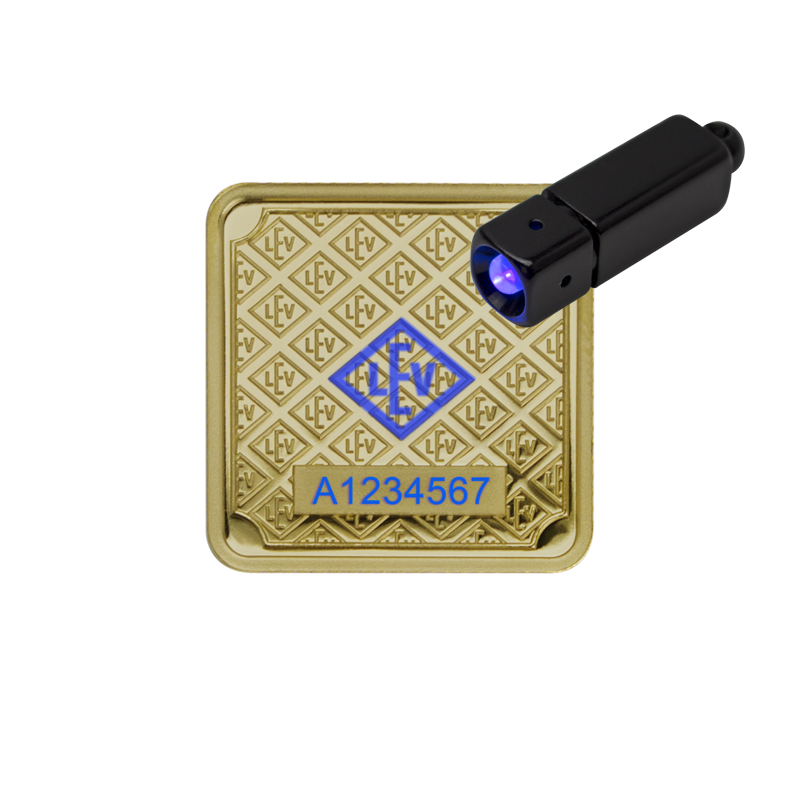 Gold Bar Geiger original - tube 30 x 31,1 g .9999
30 x 31,1 gram fine gold
expected delivery 1-3 days
The new 1 oz gold bars Geiger original are also available within a space-saving tube with 30 bars in one packaging unit.Thes…
More
The new 1 oz gold bars Geiger original are also available within a space-saving tube with 30 bars in one packaging unit.
These bars also stand out with their sophisticated security features, which were developed for this series of bars.
The obverse with the so called pearl-finish surface is minted with the logo of Geiger Edelmetalle, as well as the Castle (Schloss) Güldengossa and the information about the weight and fineness.
The reverse is minted with a high relief and shows the logo of the mint as a pattern together with an individual serial number. It also has a security coating, which is fluorescent under UV lighting.
The tube is closed with two security labels, which will be destroyed when the tube is opened.
Investment gold is exempt from tax under § 25c UStG.
You want to be informed when the price of Gold Bar Geiger original - tube 30 x 31,1 g .9999 reaches a certain value? If so, please specify your price.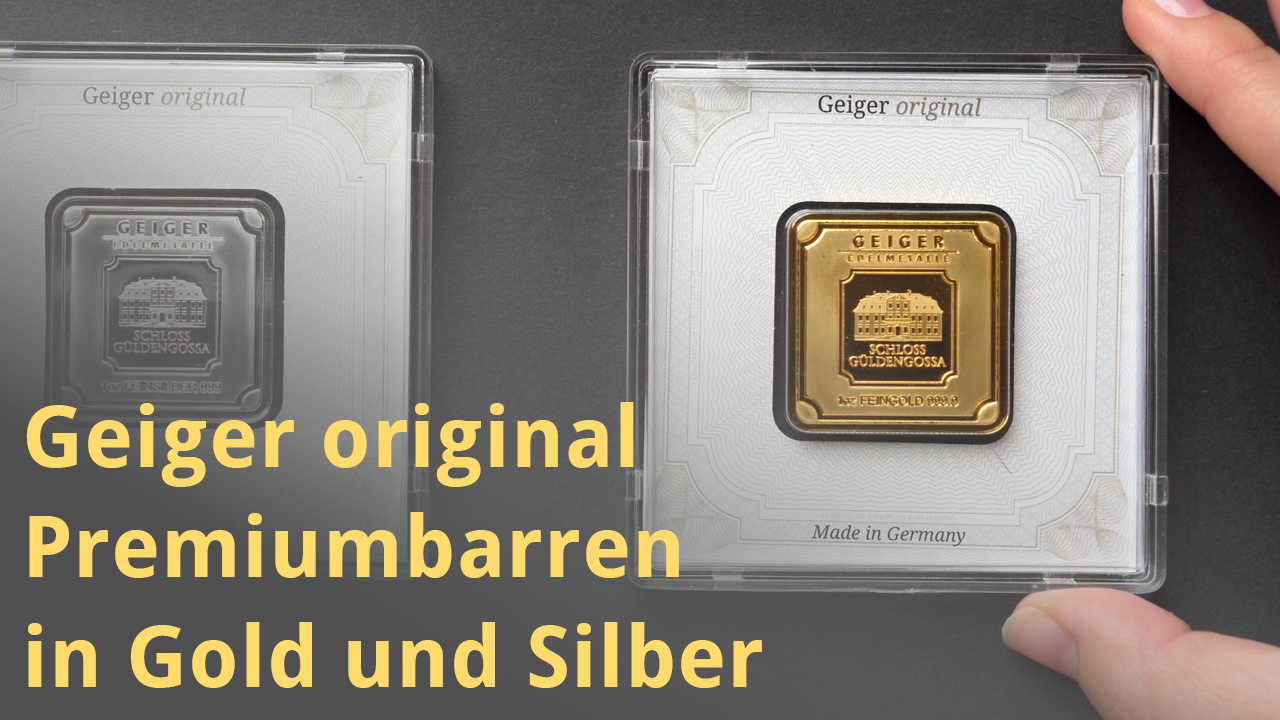 other items from the manufacturer