The Queens Beasts - United Kingdom 2 oz silvercoin - Various Years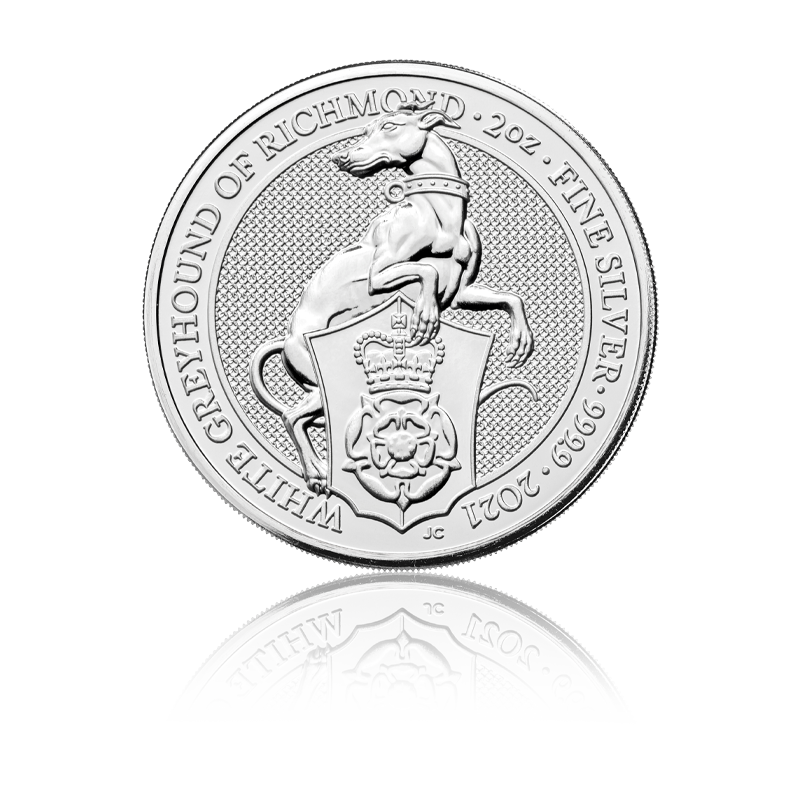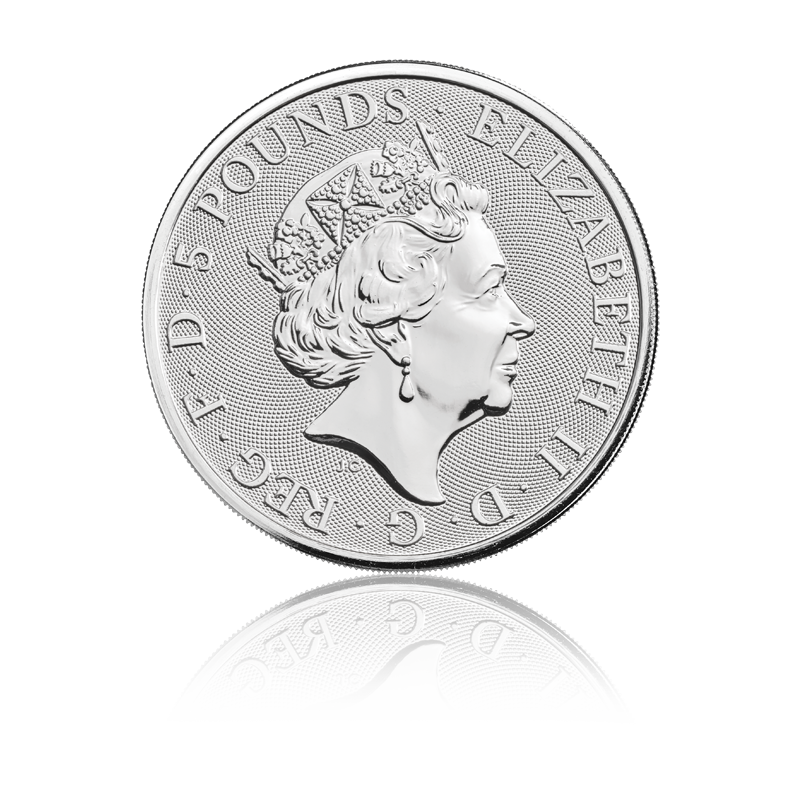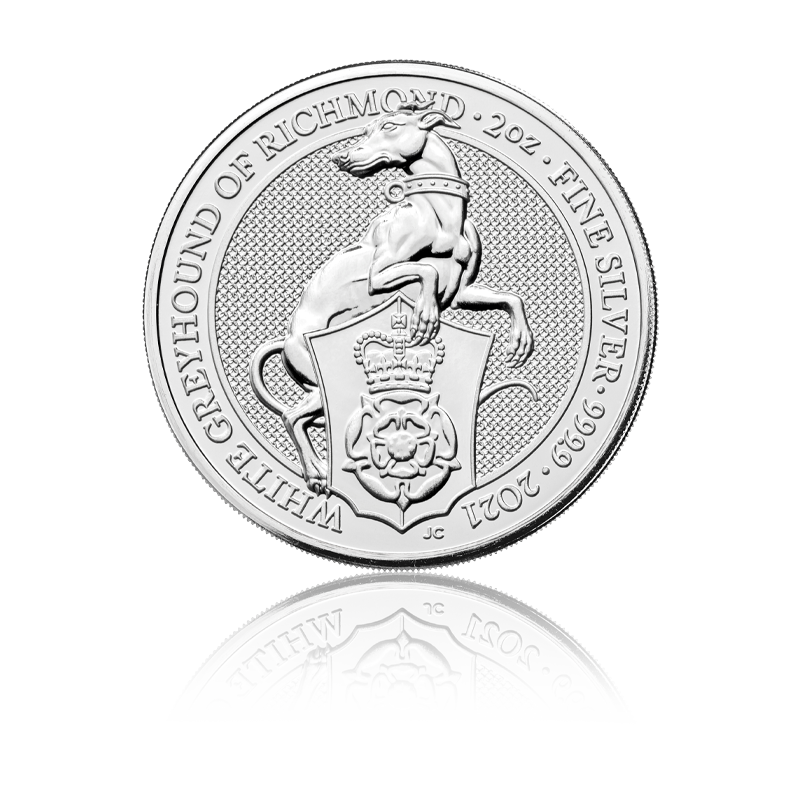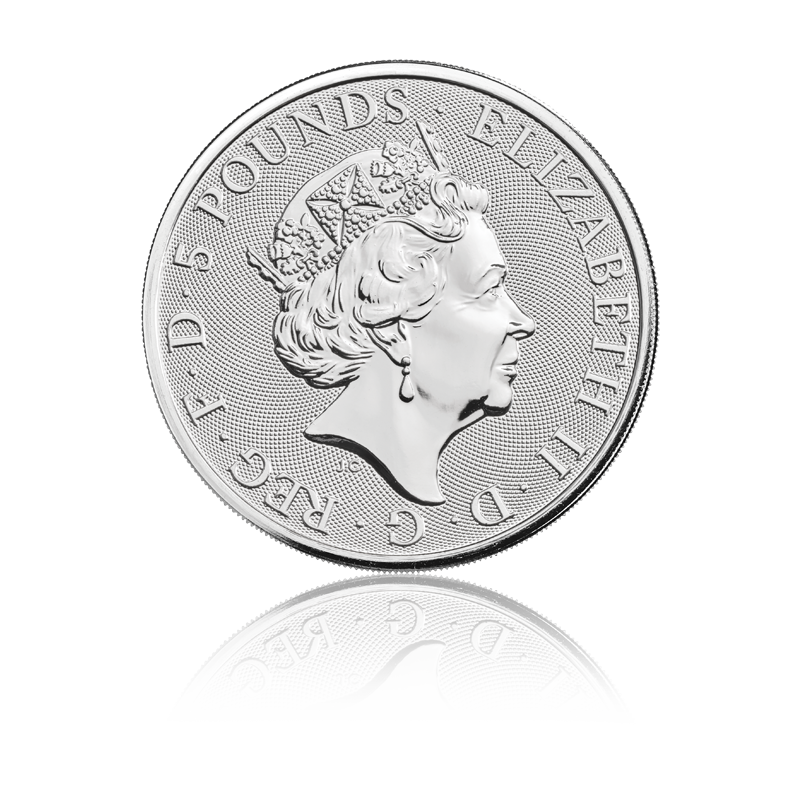 The Queens Beasts - United Kingdom 2 oz silvercoin - Various Years
62,2 gram fine silver
Tthe two ounces silver bullion coins have been minted by the Royal Mint in England since 2016.The design of the coin changed…
More
Tthe two ounces silver bullion coins have been minted by the Royal Mint in England since 2016.
The design of the coin changed every year. This coin is the last of a 10-year coin series. Therefore, we can recommend this for collectors, as well as for investment customers as an attractive release on the market.
Both sides of the coin are designed by British henceforth coin designer Jody Clark.
As ″The Queens Beasts″ refers to heraldic animals that have been used at times of the United Kingdom, e.g. on shields. These figures were named in 1953 as to the occasion of the coronation of Queen Elizabeth, the sculptor James Woodford created 10 statues designed in reference to the recent heraldic animals. These creatures were now named as the ″The Queens Beasts″. Therefore, the other designs will also deal with the British Heraldry.
Instead of most investment coins, the coin is minted as impressive high relief mintage and distinguished by its plastic coin motif.
The coin comes 10 packed in 10 pieces in an original tube, and 200 units in the master box.
There Royal Mint is releasing 1 oz gold coin, 1/4 oz gold coin and a 2 oz silver coin.
The coin is the first silver coin from the Royal Mint with a fineness of 999.9/1000.
Lion of England

Griffin of Edward III.

Falcon of the Plantagenets

Black Bull of Clarence

Yale of Beaufort

White Lion of Mortimer

White Greyhound of Richmond

Red Dragon of Wales

Unicorn of Scotland

White Horse of Hanover

White Greyhound of Richmond
You want to be informed when the price of The Queens Beasts - United Kingdom 2 oz silvercoin - Various Years reaches a certain value? If so, please specify your price.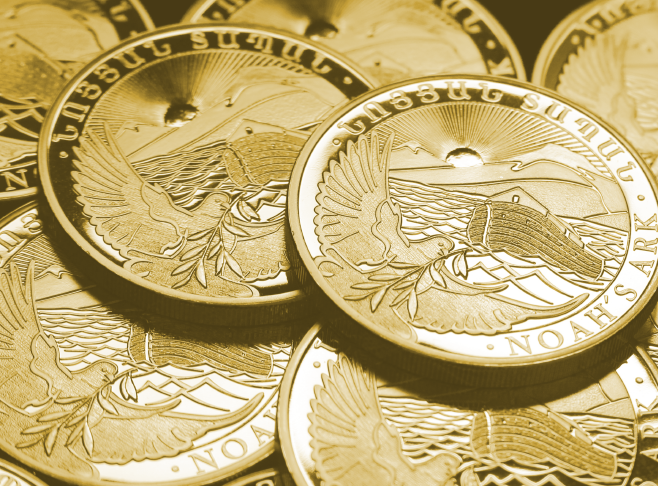 andere Artikel des Herstellers