1 Rand - South Africa Gold
The 1 Rand coin is the predecessor of the world renowned Krugerrand coin and was published between 1961 and 1984 by the Sout…
More
The 1 Rand coin is the predecessor of the world renowned Krugerrand coin and was published between 1961 and 1984 by the Southafrican mint. It`s weight amounts to 3,66g and it`s diameter is 19,3mm.
As is typical for the Krugerrand this coin has a fineness of 916,6/ 1000.
Reverse you can see the usual and well-known motif of the springbok, which characterizes the Krugerrand. Obverse shows Jan van Riebeeck, the first administrator of the colony together with the words "Unity is strength, Eendrag maak mag".
An advantage of the Krugerrand is, that it is repurchased by precious metal traders and banks based on it's unique reputation. Therefore it is simply a "must have" for every precious metal investor.
Investment gold is exempt from tax under § 25c UStG.
You want to be informed when the price of 1 Rand - South Africa Gold reaches a certain value? If so, please specify your price.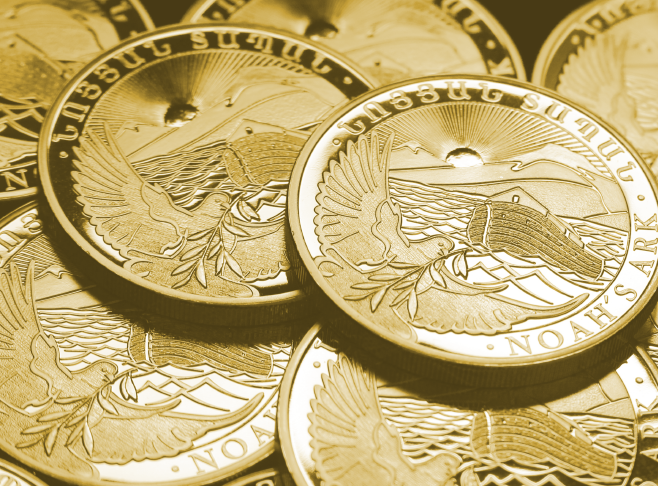 andere Artikel des Herstellers