100 Euro gold coin "Dessau-Wörlitz" 2013 - Germany 1/2 oz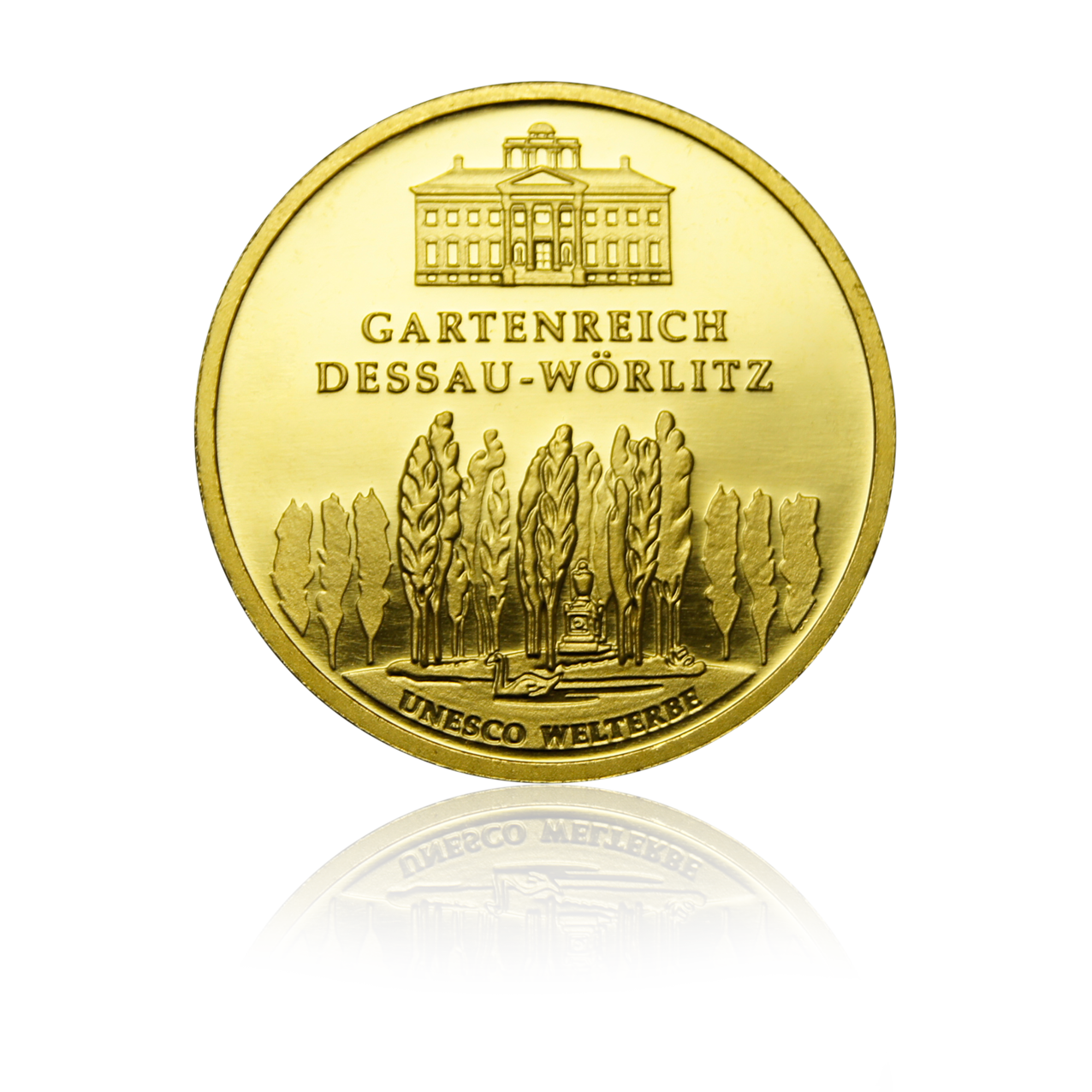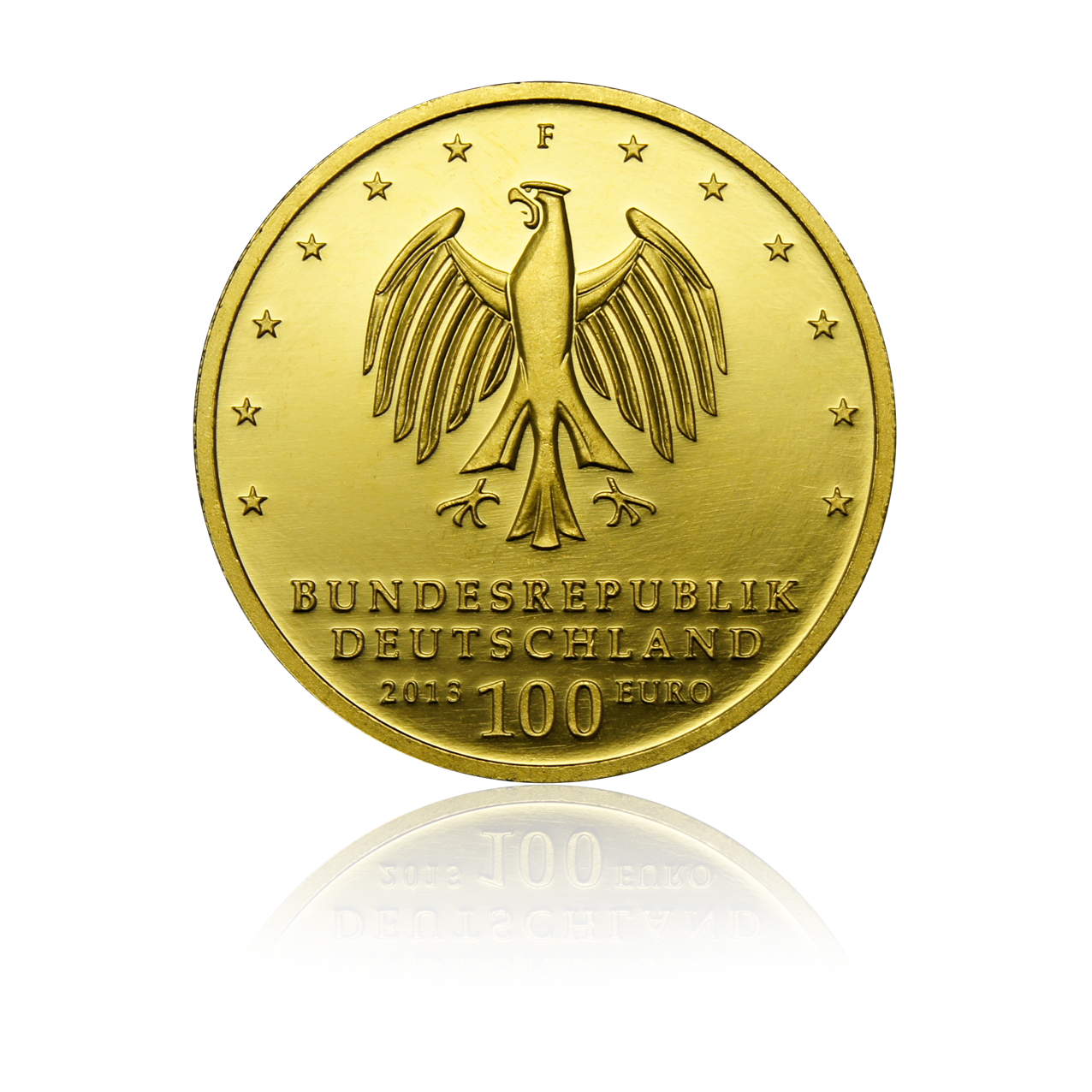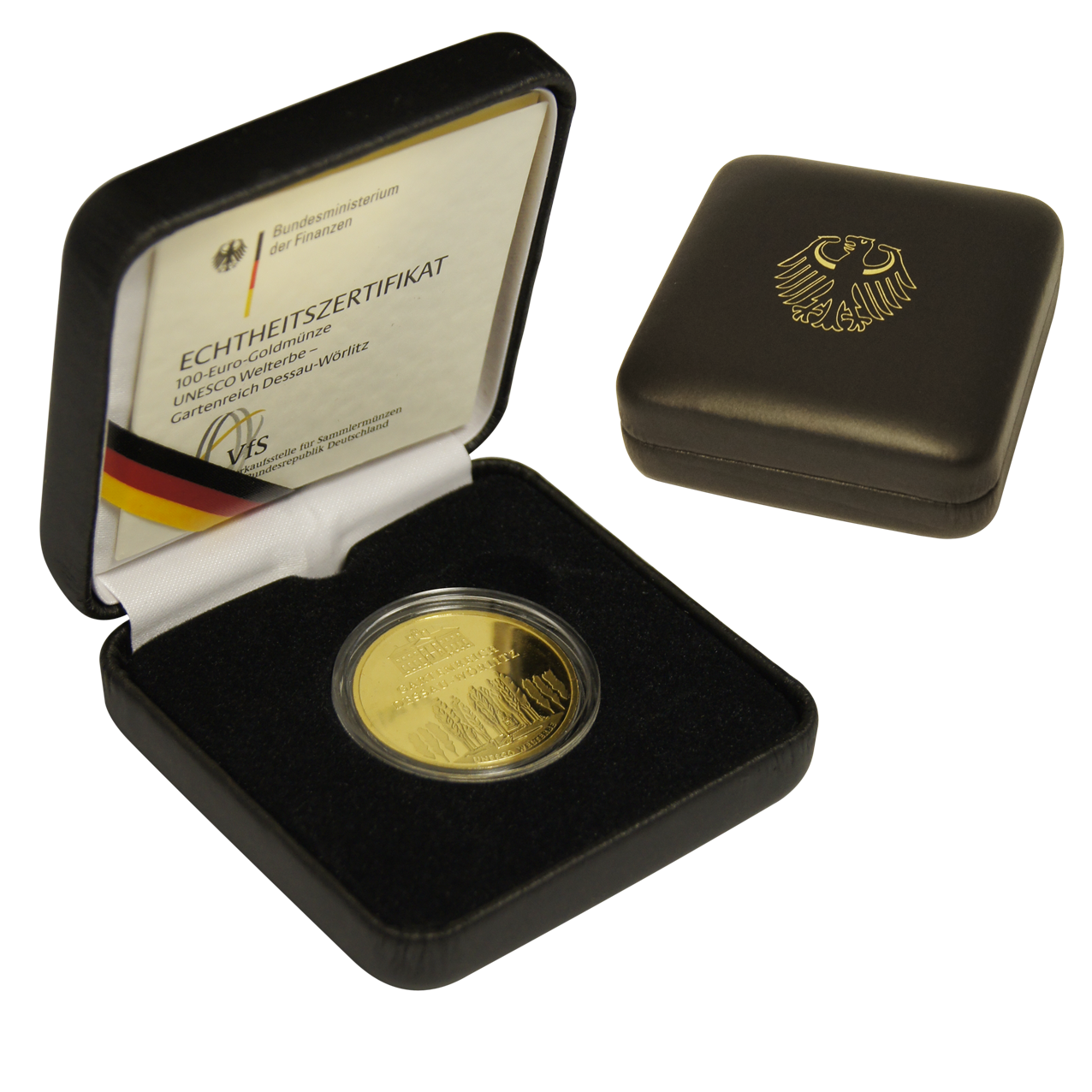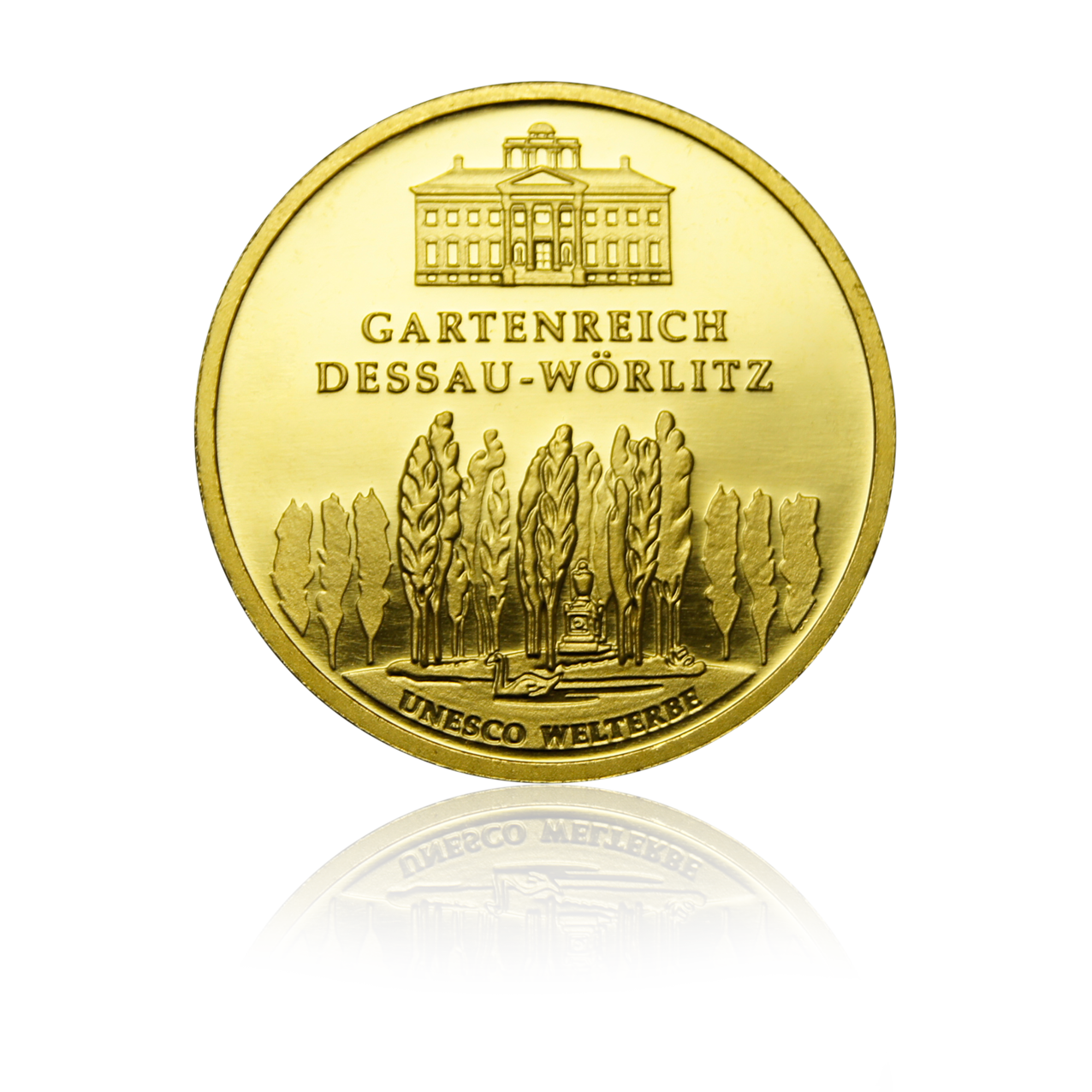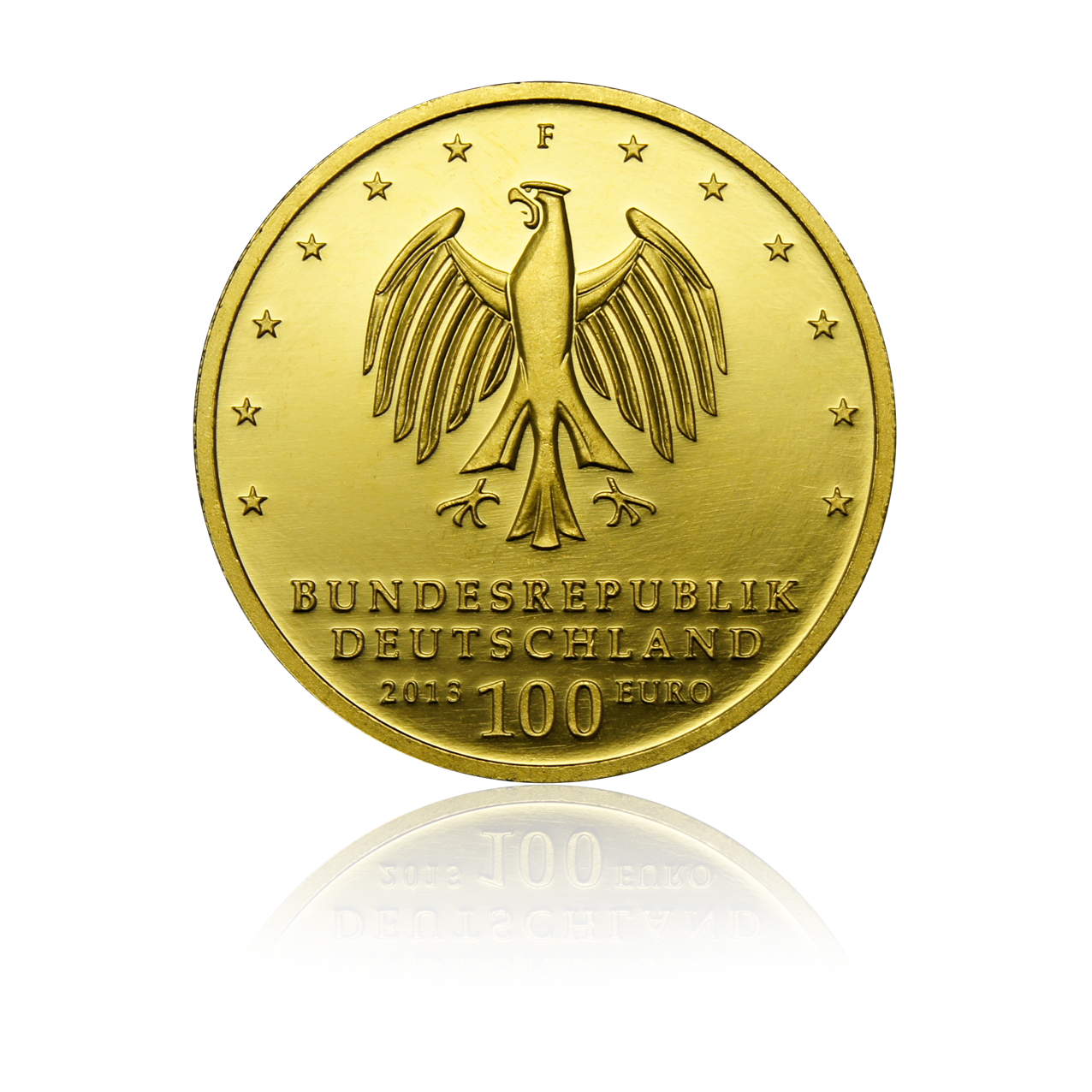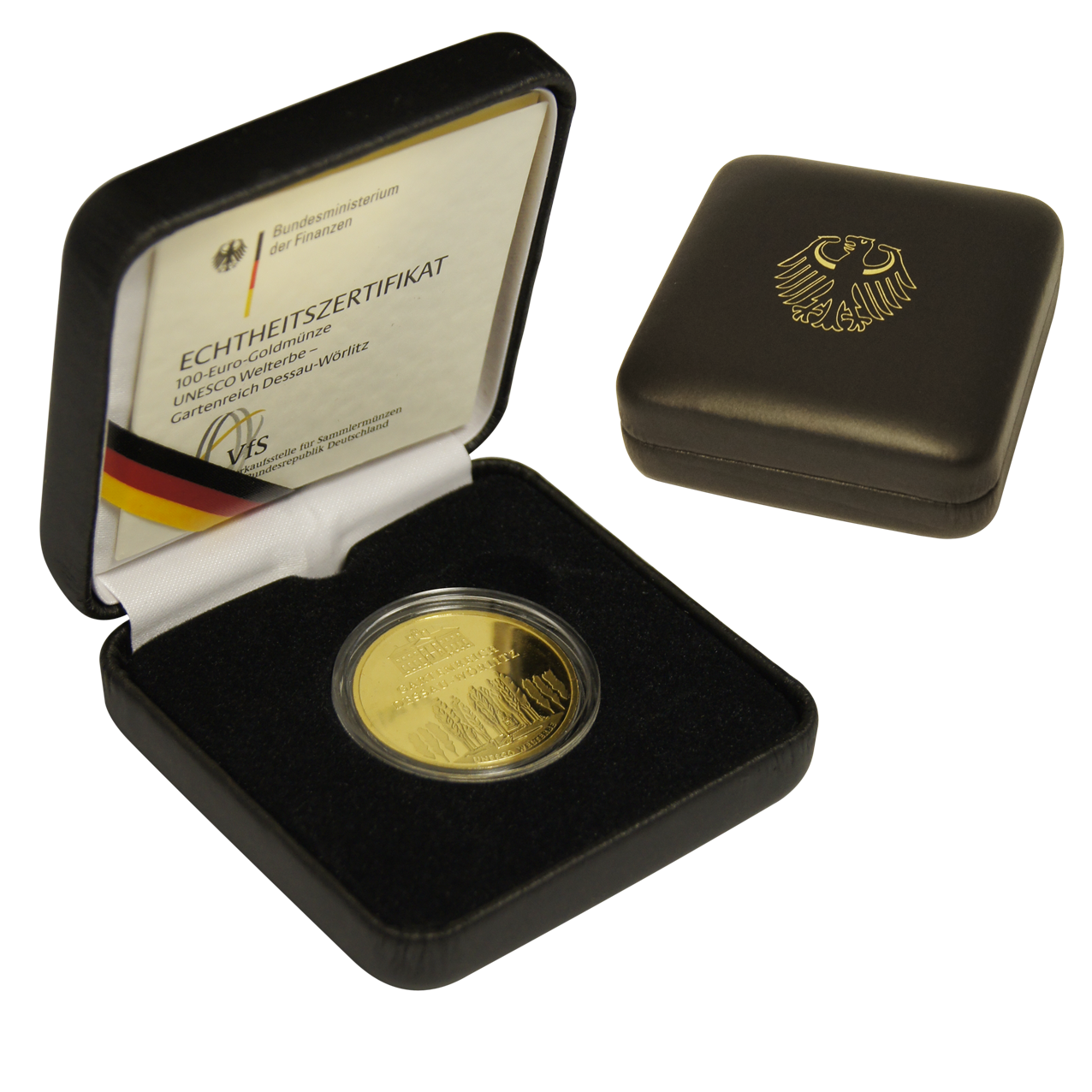 100 Euro gold coin "Dessau-Wörlitz" 2013 - Germany 1/2 oz
15,55 gram fine gold
expected delivery 4-7 days
| | |
| --- | --- |
| Issuing country: | Germany |
| Metal: | Gold |
| Weight: | 1/2 oz |
| Year: | 2013 |
| Dimension: | D: 28,00 mm / H: 1,65 mm |
| Packing: | capsuled, in original case with certificate |
| Nominal value: | 100 Euro |
| Manufacturer: | Münzprägeanstalten Deutschland |
Die 100 Euro Goldmünze "UNESCO Weltkulturerbe - Gartenreich Dessau-Wörlitz" wird einzeln gekapselt in der Original Münzschat…
More
Die 100 Euro Goldmünze "UNESCO Weltkulturerbe - Gartenreich Dessau-Wörlitz" wird einzeln gekapselt in der Original Münzschatulle mit Echtheitszertifikat der Deutschen Bundesbank geliefert. Aufgrund der streng limitierten Prägeauflage von weltweit 220.000 Stück eignet sich diese Münze ideal als Wertanlage - perfekt für Sammler und Neueinsteiger. Maßgeblich beteiligt bei der Motivgestaltung dieser 100 Euro Münze war der Dipl. Designer Lorenz Crössmann aus Berlin. Die Umschrift dieser wertvollen Gedenkmünze lautet "UNESCO Welterbe - Gartenreich Dessau-Wörlitz ". Geprägt werden die Goldeuro Münzen mit einer Feinheit von 999,9/1000 (Feingold) gleichmäßig verteilt in allen fünf Münzprägeanstalten der Bundesrepublik Deutschland (A, D, F, G und J) mit jährlich wechselnden Motiven. Sichern Sie sich dieses einzigartige Stück deutscher Zeitgeschichte. Bedingt durch die für Sammlermünzen niedrige Prägeauflage verspricht diese einzigartige Goldmünze ein hohes Wertsteigerungspotential. Der Ausgabepreis betrug damals 544,48 Euro. Die bereits erschienenen 100 Euro Münzen dieser Serie sind 2002 Euro-Einführung, 2003 Quedlinburg, 2004 Bamberg, 2005 Fußball-WM 06, 2006 Weimar, 2007 Lübeck, 2008 Goslar, 2009 Trier, 2010 Würzburg, 2011 Wartburg, 2012 Aachen/Aachener Dom, 2013 Dessau-Wörlitz, 2014 Kloster Lorsch.
Prägestätte: verschiedene
Auf Nachfrage sind für einen Aufpreis spezielle Wünsche bei der Prägestätte möglich. Bitte kontaktieren Sie uns dafür per E-Mail oder Telefon. Besten Dank!
Anlagegold ist gemäß § 25c UStG steuerbefreit.
You want to be informed when the price of 100 Euro gold coin "Dessau-Wörlitz" 2013 - Germany 1/2 oz reaches a certain value? If so, please specify your price.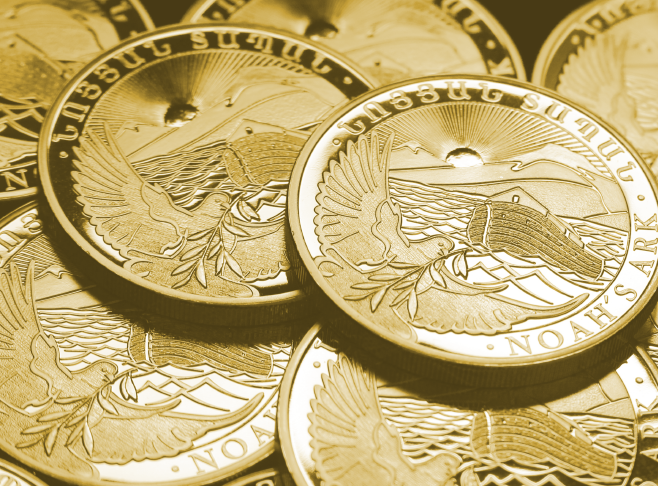 andere Artikel des Herstellers