Combibar 10 g Gold .9999 (10 x 1 g)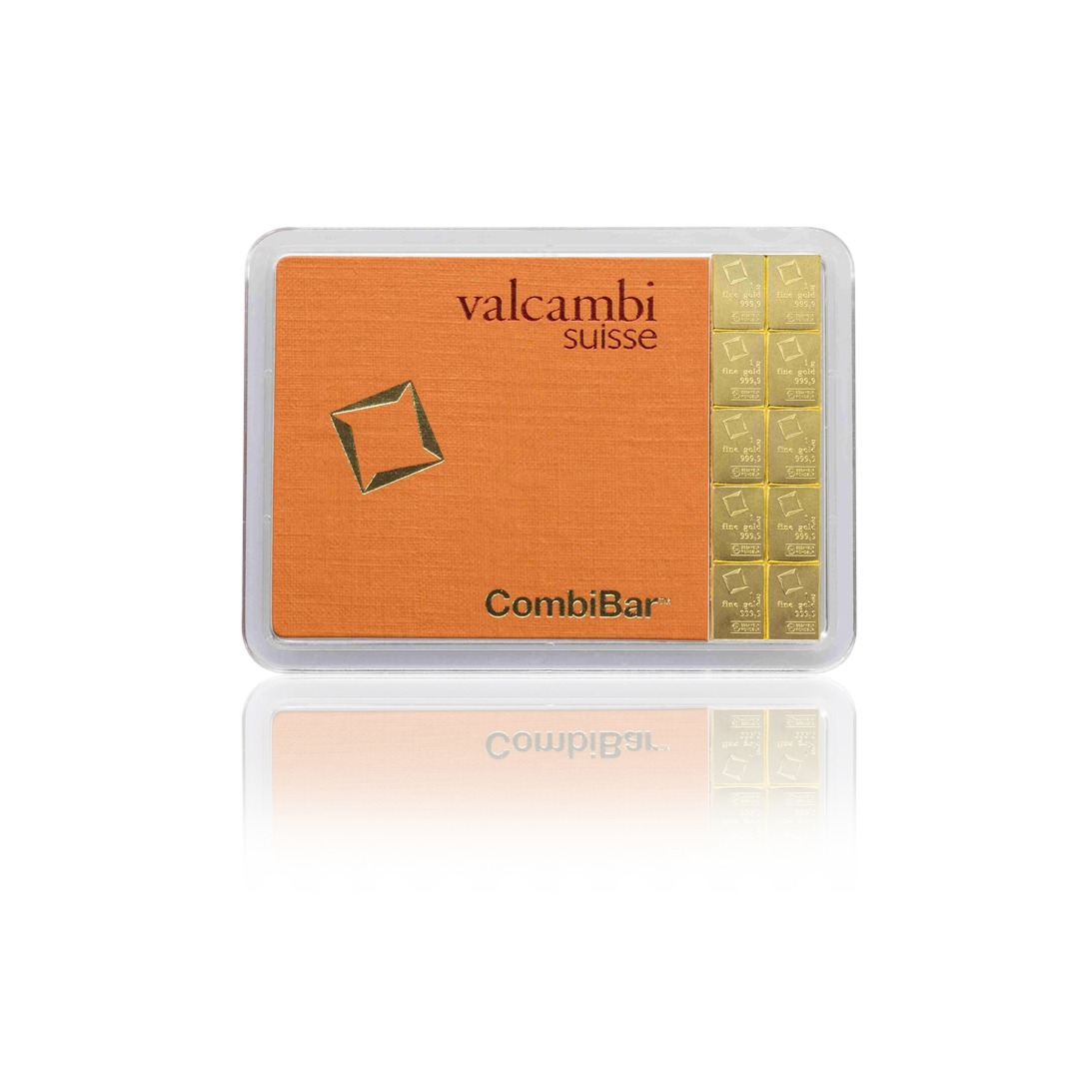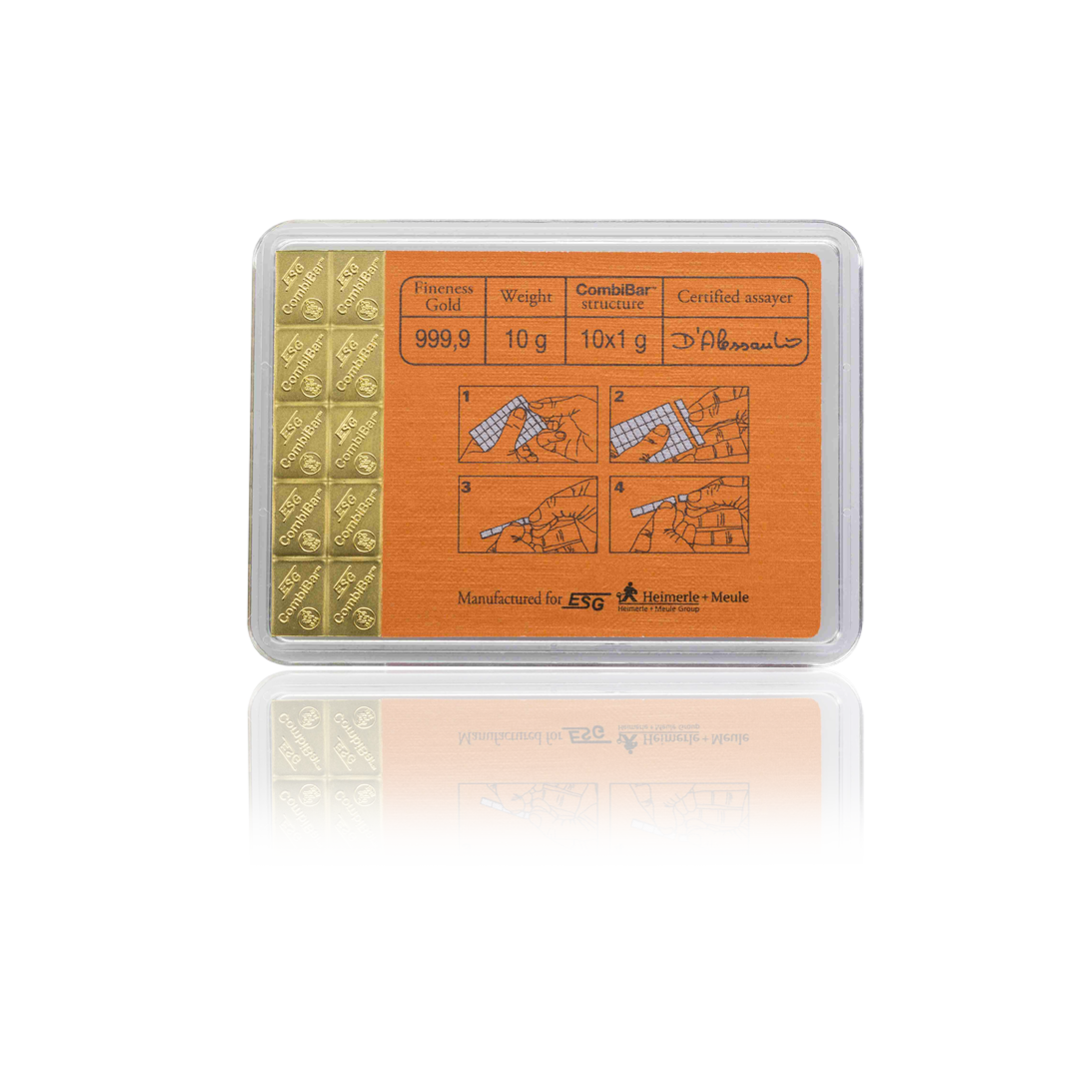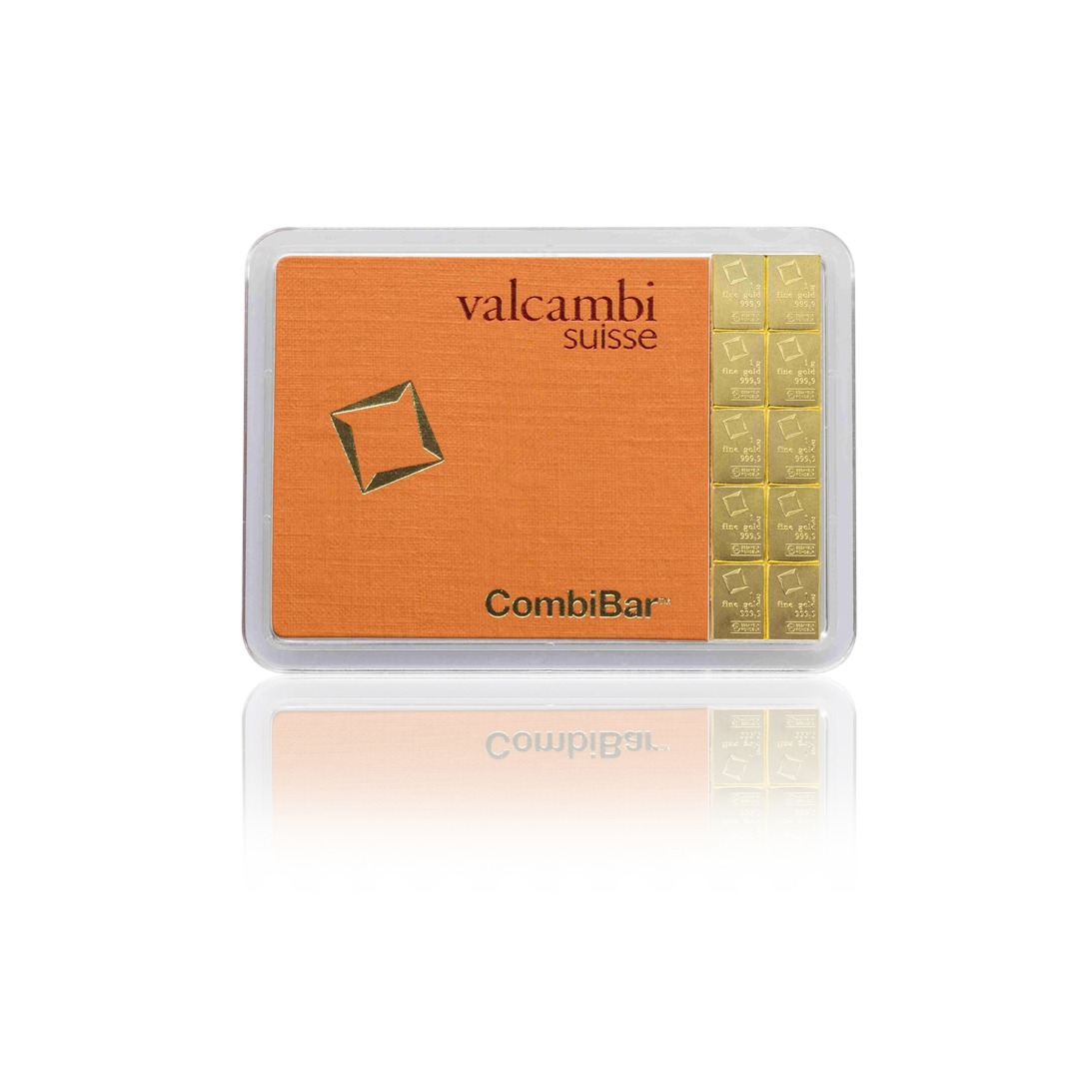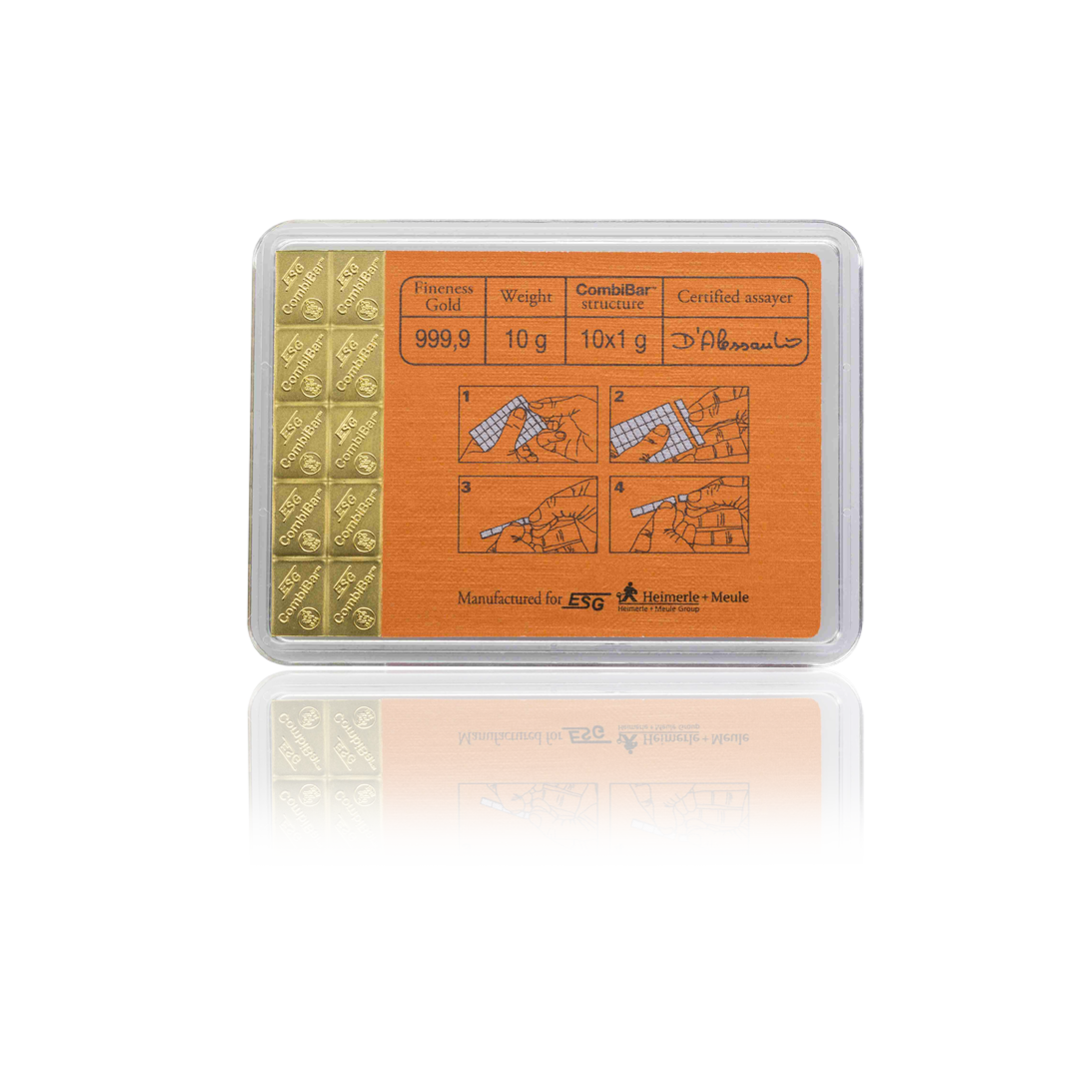 Combibar 10 g Gold .9999 (10 x 1 g)
10 * 1 Gramm Feingold
Issuing country:

Belgien

, Germany

, Schweiz

Metal:

Gold

Weight:

1 g

Packing:
within capsule
Manufacturer:
Degussa/ESG/Valcambi
The 10 g CombiBar consists of pure gold (999.9/1000). Its special embossing with predetermined breaking points allows the se…
More
The 10 g CombiBar consists of pure gold (999.9/1000). Its special embossing with predetermined breaking points allows the separation of the single 1 g bars. Unlike conventional 10 g gold bars, you can't split, the CombiBars provide the necessary flexibility for resale.
This product gives you the opportunity to buy 10 x 1 gram of gold in a bundle and lower-priced. Every single gold bar has embossed the weight (1 g), the material, the fineness (999,9/1000) and the manufacturer. This means buying gold in the most flexible way.
We deliver CombiBars from different producers, normally it is the manufacturer Valcambi. The gold bars are coming within a capsule and with a manual.
You want to be informed when the price of Combibar 10 g Gold .9999 (10 x 1 g) reaches a certain value? If so, please specify your price.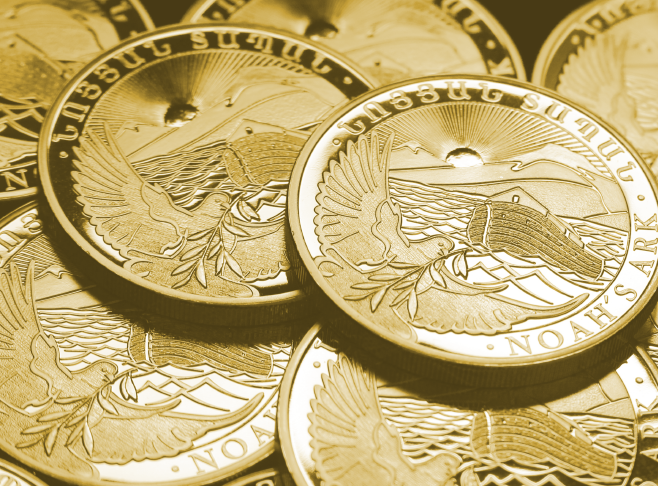 andere Artikel des Herstellers