Sachsen - 20 Mark gold coin
Sachsen - 20 Mark gold coin
7,17 gram gold
expected delivery 4-7 days
Issuing country:

Germany

Metal:

Gold

Weight:

7.17 g

Year:

1872

, 1873

Nominal value:
20 Reichsmark
Manufacturer:
Münzprägeanstalten Deutschland
The gold coin of Johann König von Sachsen, which has also made a name for itself as a collector's coin, was minted in 1872 a…
More
The gold coin of Johann König von Sachsen, which has also made a name for itself as a collector's coin, was minted in 1872 and 1873 in the form of a 20 mark gold piece.
This original gold coin has always been very popular with investors, especially in Germany, as well as with collectors.
The imperial gold coin was issued as 5, 10 and 20 Reichsmark.
The Coin has a weight of 7,17g of gold and a fineness of 900/1000. Due to the fineness of the gold this amounts to a total weigth of 7,965g.
The copper alloy of this coin makes it extra durable, which was important at the time as this coin was used as a daily means of payment.
Condition: great/ Very fine
Investment gold is exempt from tax under § 25c UStG.
You want to be informed when the price of Sachsen - 20 Mark gold coin reaches a certain value? If so, please specify your price.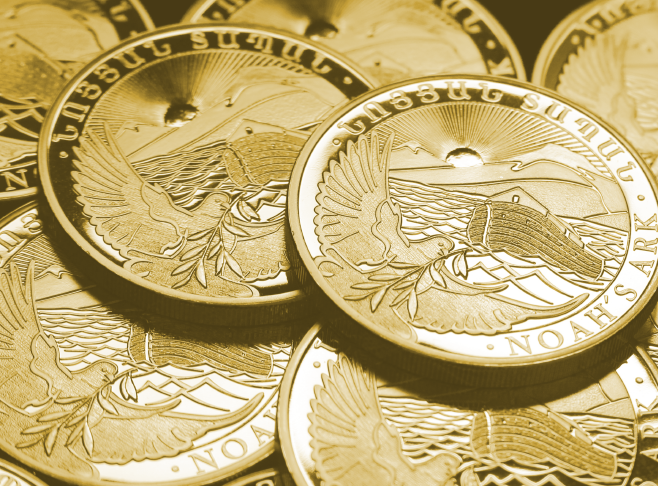 other items from the manufacturer