gold bar Geiger original - 10 g .9999 in capsule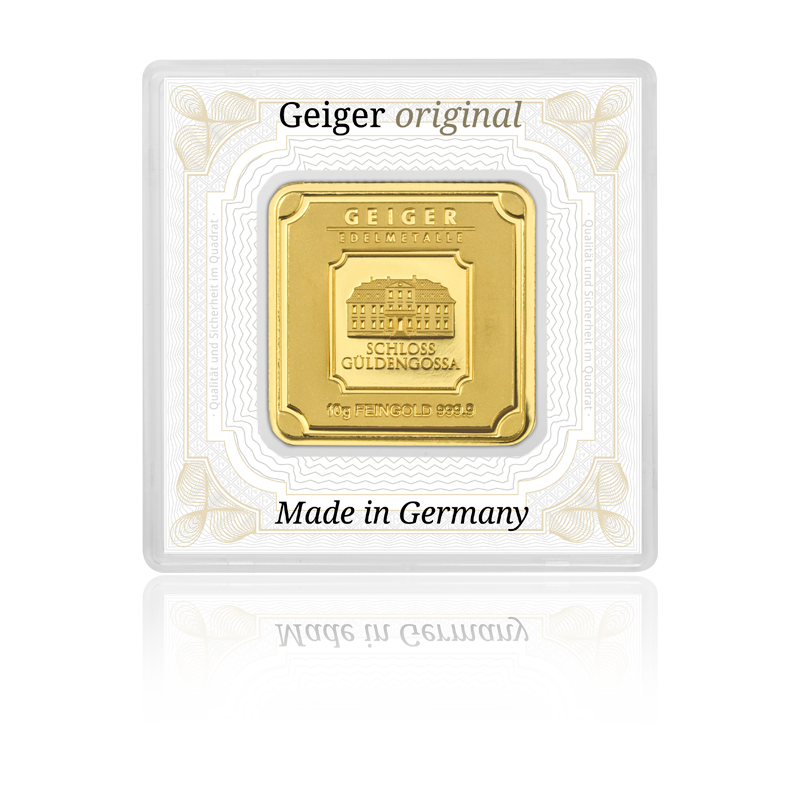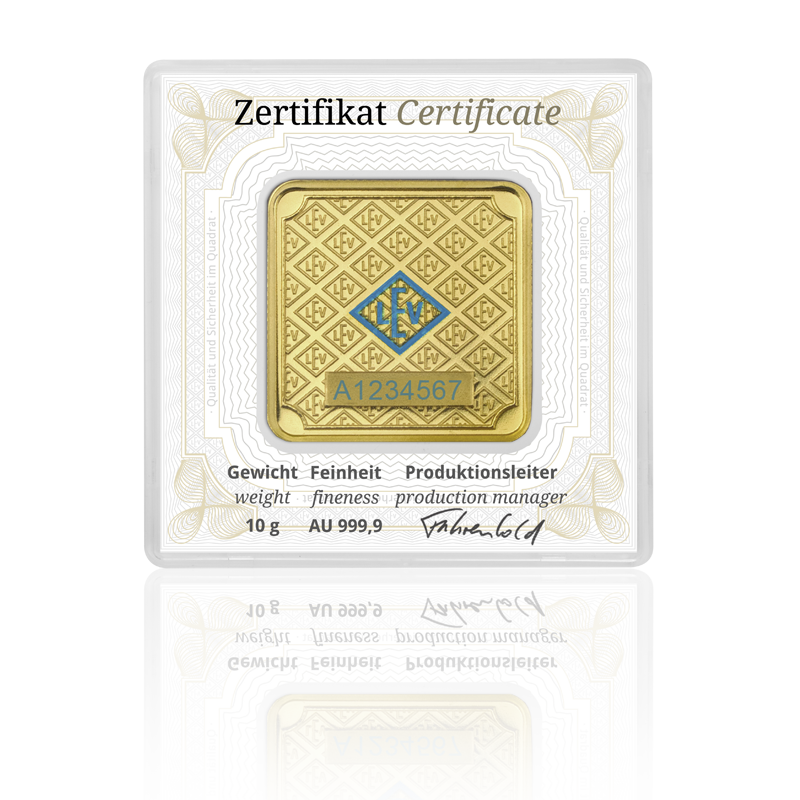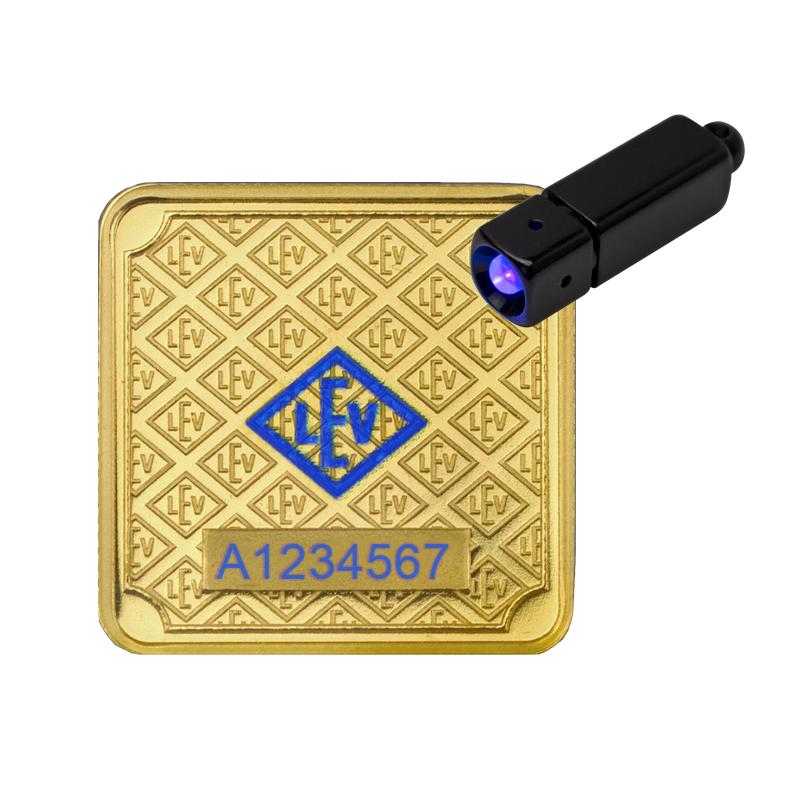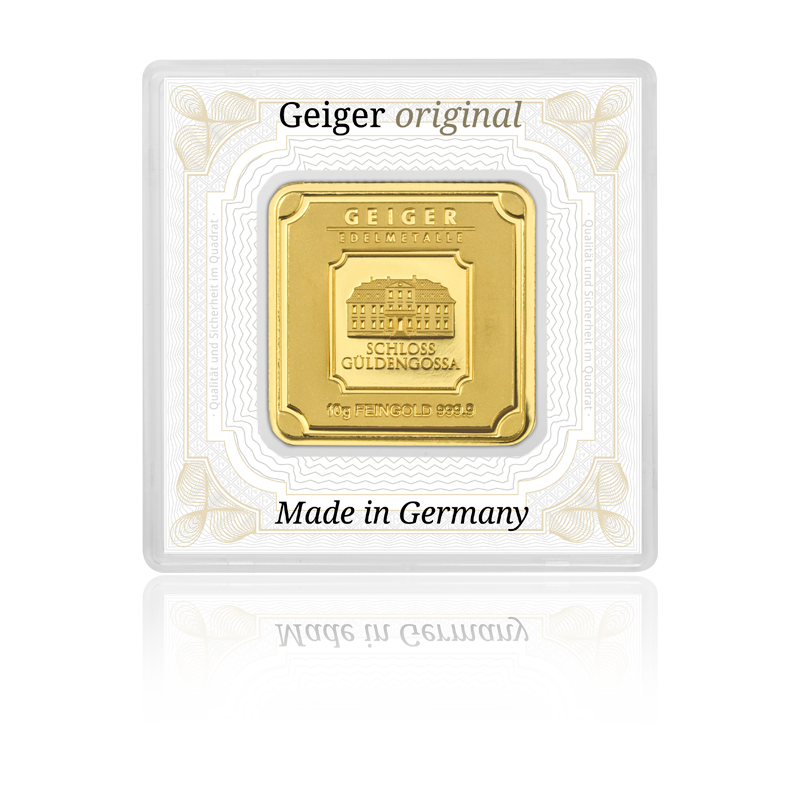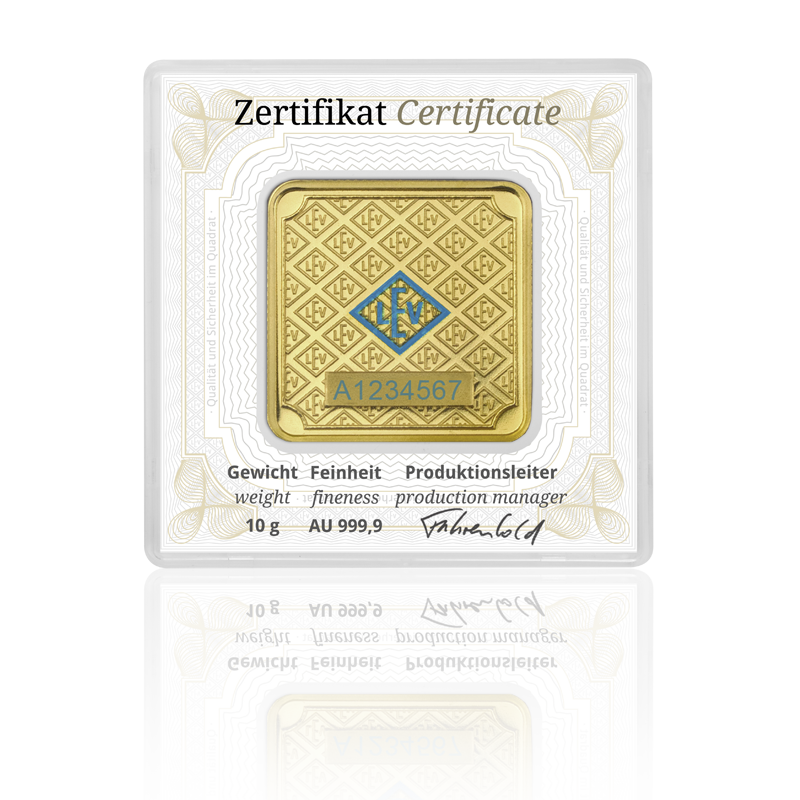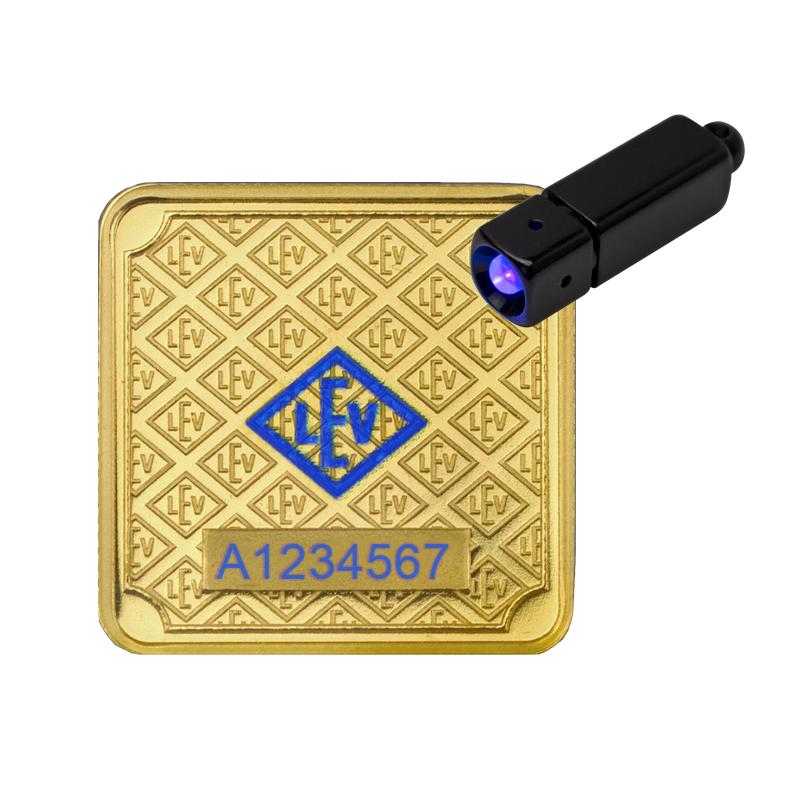 gold bar Geiger original - 10 g .9999 in capsule
10 gram fine gold
Purchase price (all manufacturers)
With the new 10 gram gold bars of the Geiger original series a new era of security on the precious metal market has begun. T…
More
With the new 10 gram gold bars of the Geiger original series a new era of security on the precious metal market has begun.
The mature security features combine elegant design with a maximum of security.
The square basic form of the bars meets an innovative blue security coating, which is applied on the reverse of the bars. This coating is fluorescent under UV-lighting.The other security attributes are a ribbed edge, which is customary only for coins. Furthermore there is a pearl-finish surface, a structured and high relief minted reverse and an individual serial number.
The security concept is rounded off by a classy and secure packaging. The square capsule can only be opened by destruction and has also a certificate of authenticity inside. With the investment of this bar you not only have an attractive piece of gold, but also the advantage of a very forgery-proof gold bar.
You want to be informed when the price of gold bar Geiger original - 10 g .9999 in capsule reaches a certain value? If so, please specify your price.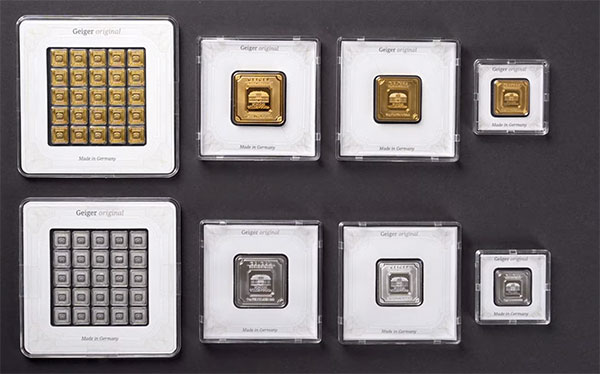 andere Artikel des Herstellers