gold bar Geiger original - Multicard 25 x 1 g .9999 square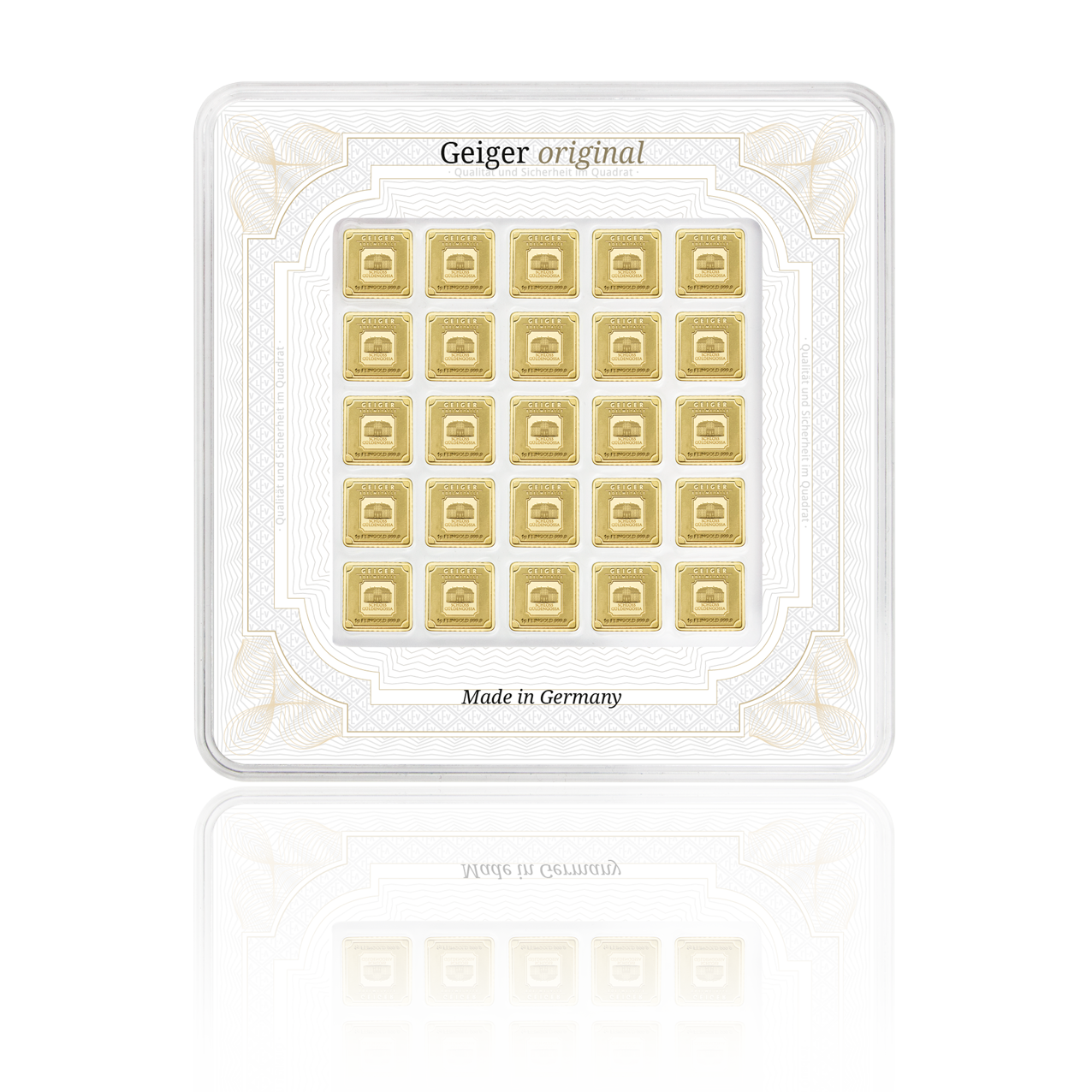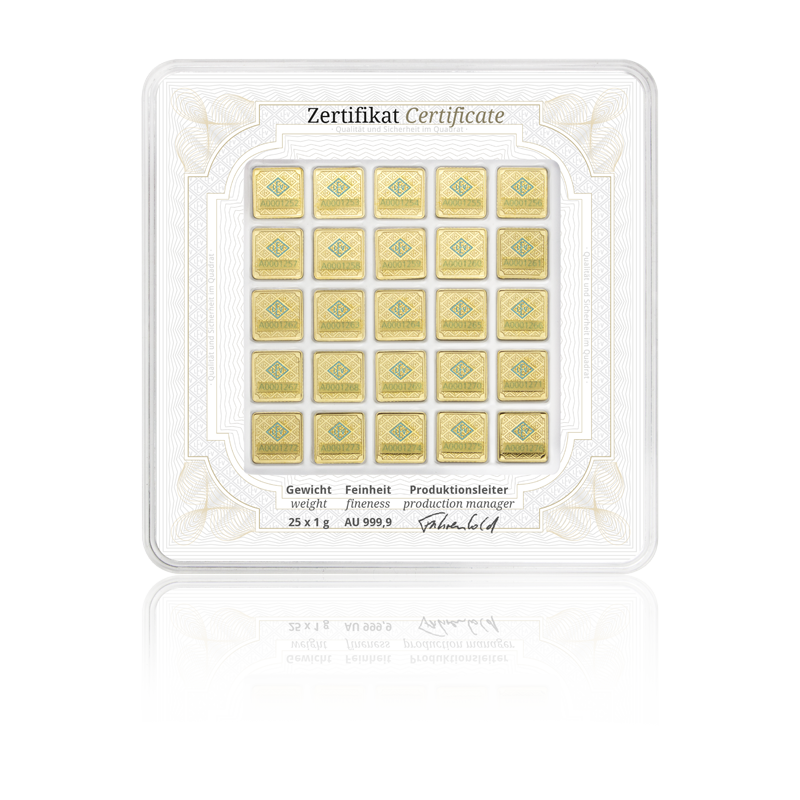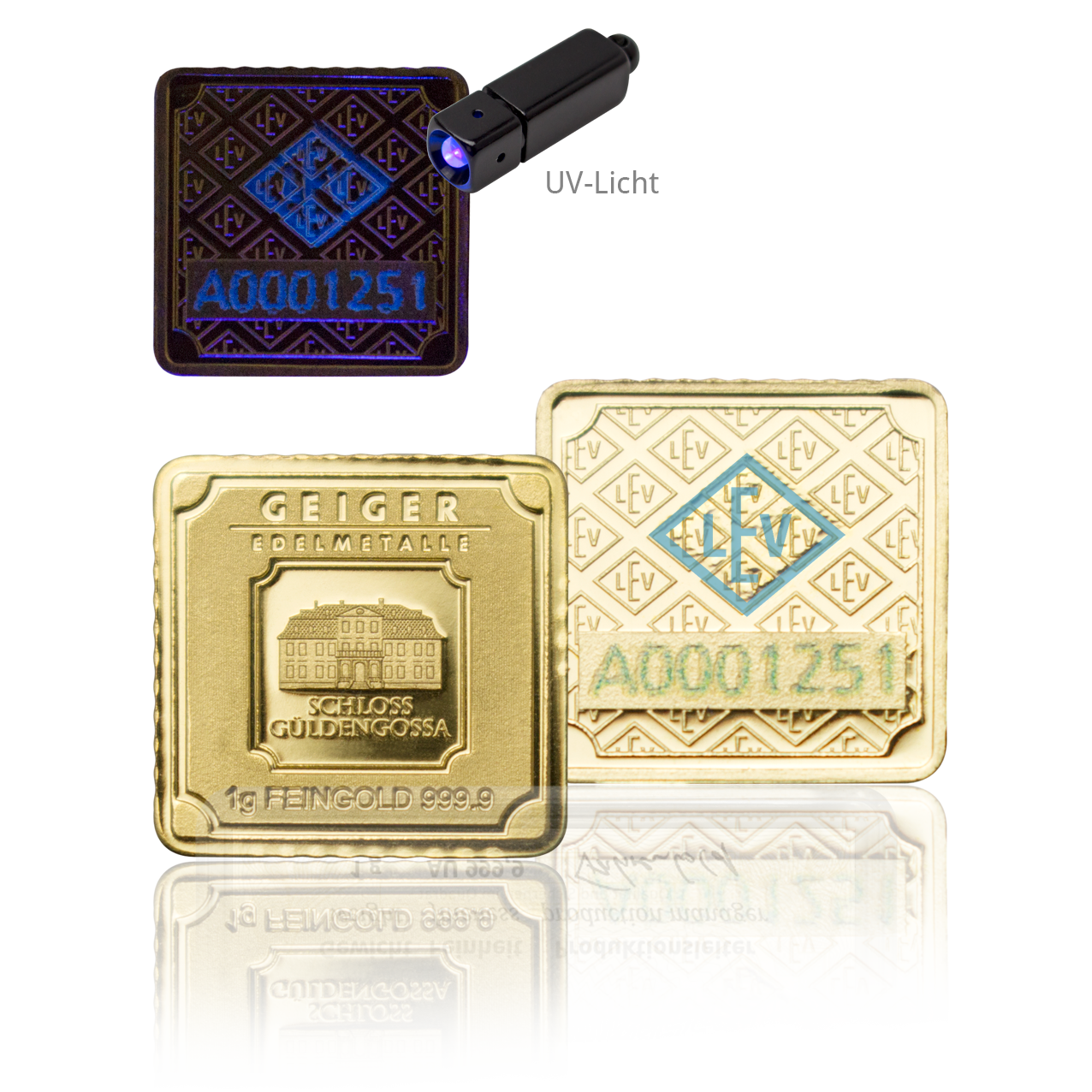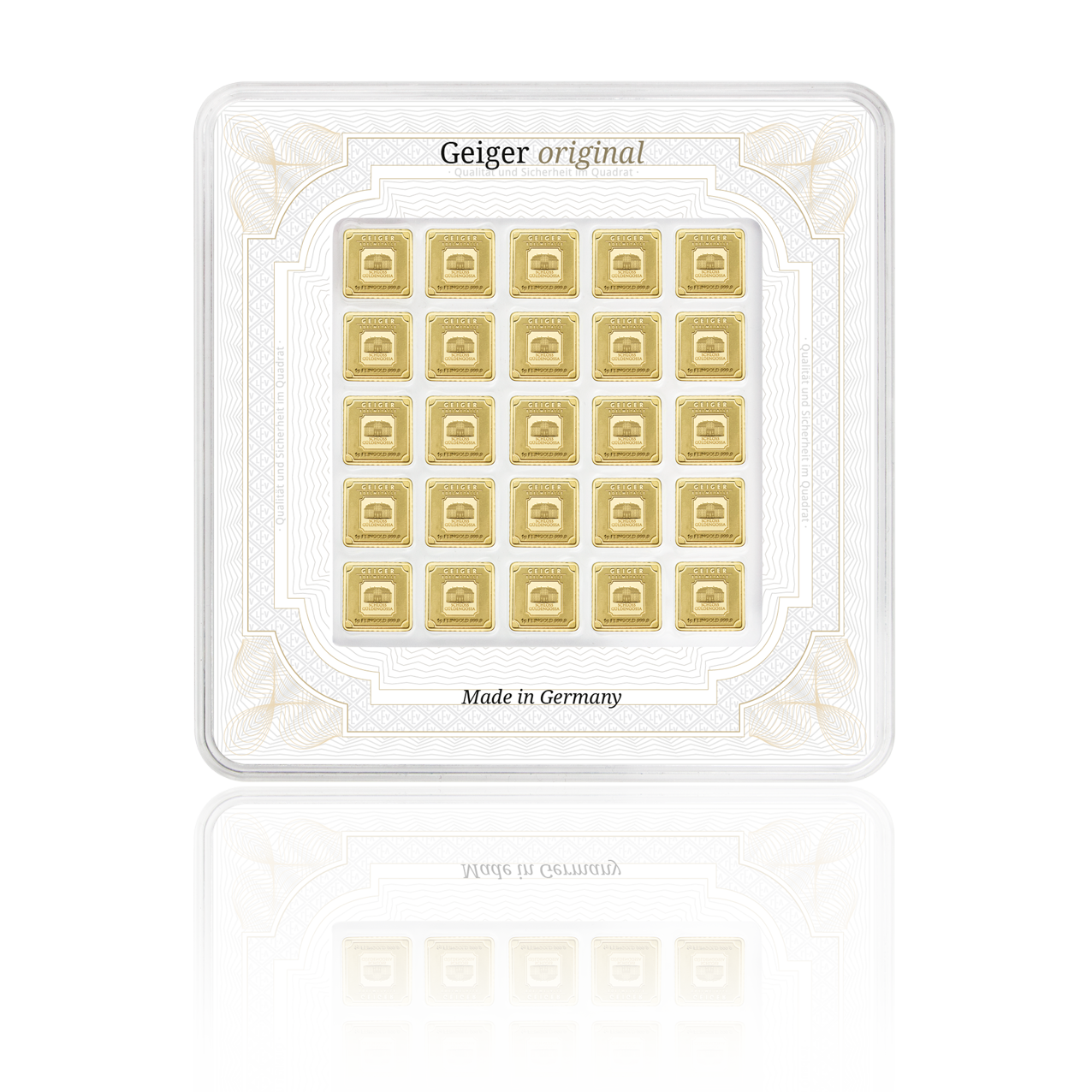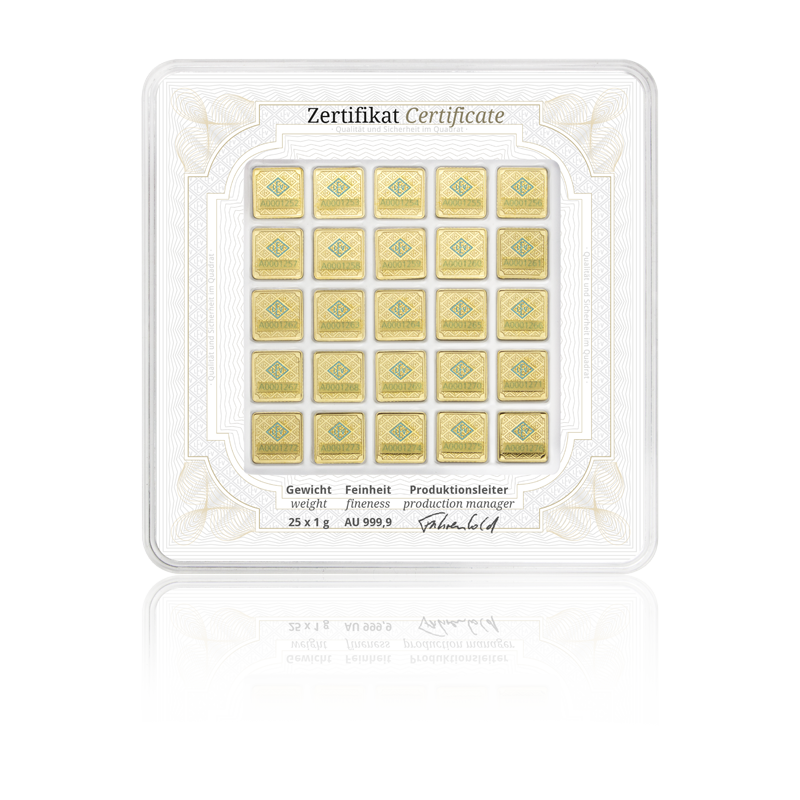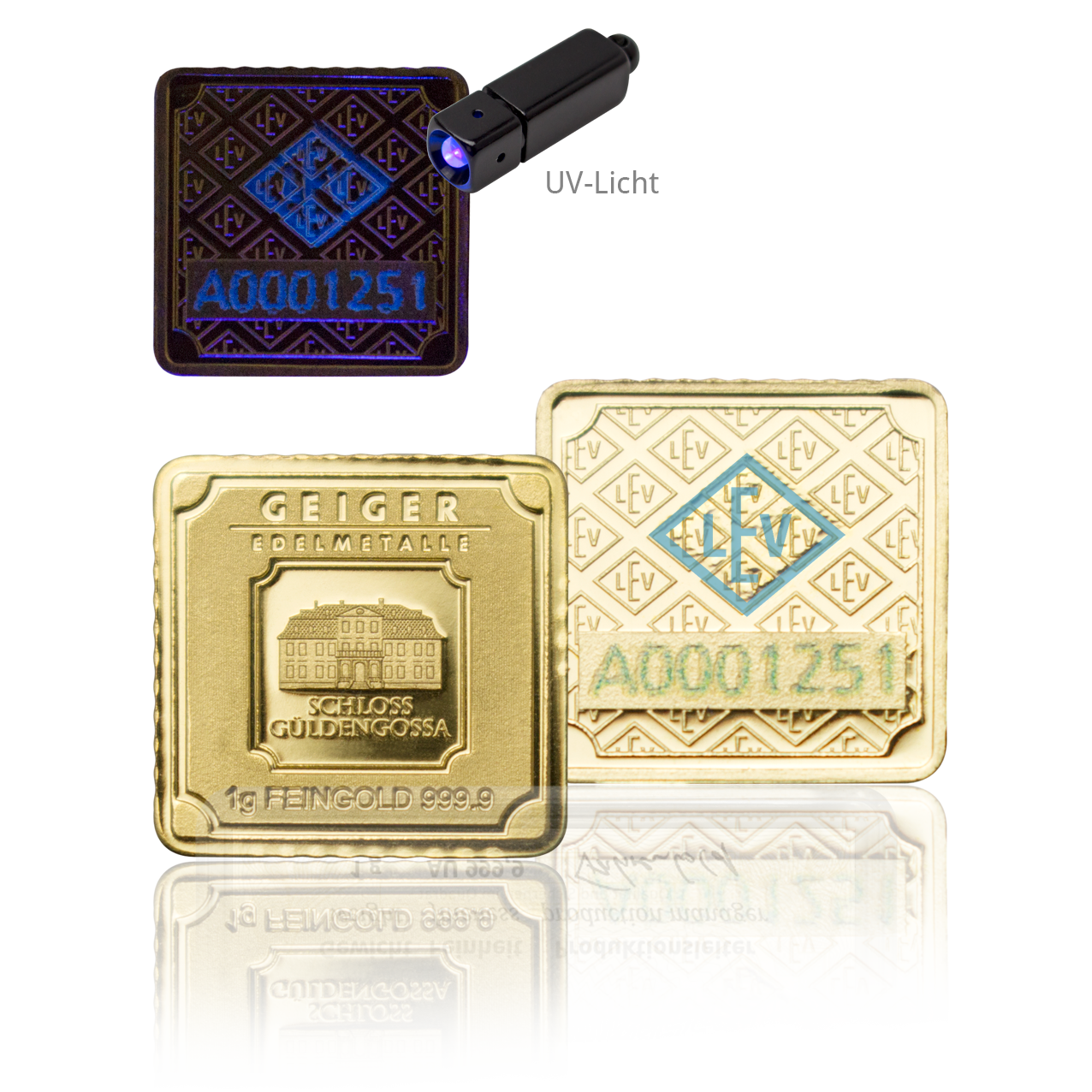 gold bar Geiger original - Multicard 25 x 1 g .9999 square
25 x 1 gram fine gold
expected delivery 1-3 days
Geiger Edelmetalle is, for the first time, launching a full series of square-shaped products with the new Geiger original se…
More
Geiger Edelmetalle is, for the first time, launching a full series of square-shaped products with the new Geiger original series. The special feature of this multicard is the separation of the 25 x 1g bars. In this way, a break-out is not necessary, when you want to resale parts of the multicard. A real highlight for investors!
The Multicard, like the entire product line, is also designed using look of traditional stock market shareholder documents. The design thus emphasizes the timelessness of precious metals in the investment area. The trademark of Schloss Güldengossa, as well as the specification of fineness and fine weight, can be found on the front. The back represents the logo of our mint LEV in a repeating pattern.
Not only in appearance new areas are entered, also quantity and quality of the security features are on a uncomparable high level. These were expanded even further on the base of the Security Line standard: The pearl finish surface on the front, the high-relief embossed back and the ribbed edge like a coin, give the bar its individual look.
A special highlight is the refinement of the backside with UV safety coating and an individual safety number. Which can be tracked online in the serial number test. With which you can ensure yourself the authenticity of your Geiger Original bars.
These 1g gold bars are also available individually in the safety capsule or in the tube (30 pcs.).
You want to be informed when the price of gold bar Geiger original - Multicard 25 x 1 g .9999 square reaches a certain value? If so, please specify your price.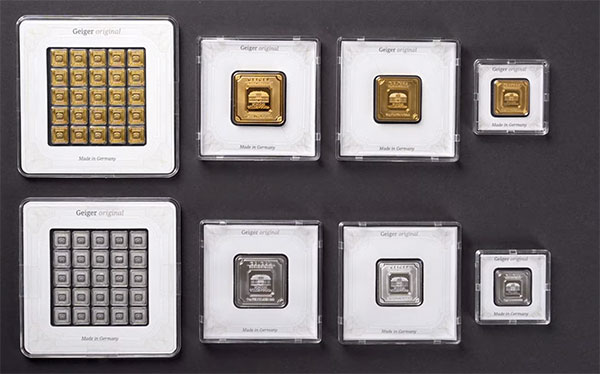 andere Artikel des Herstellers