gold bar Geiger original - Tube 30 x 1 g .9999 square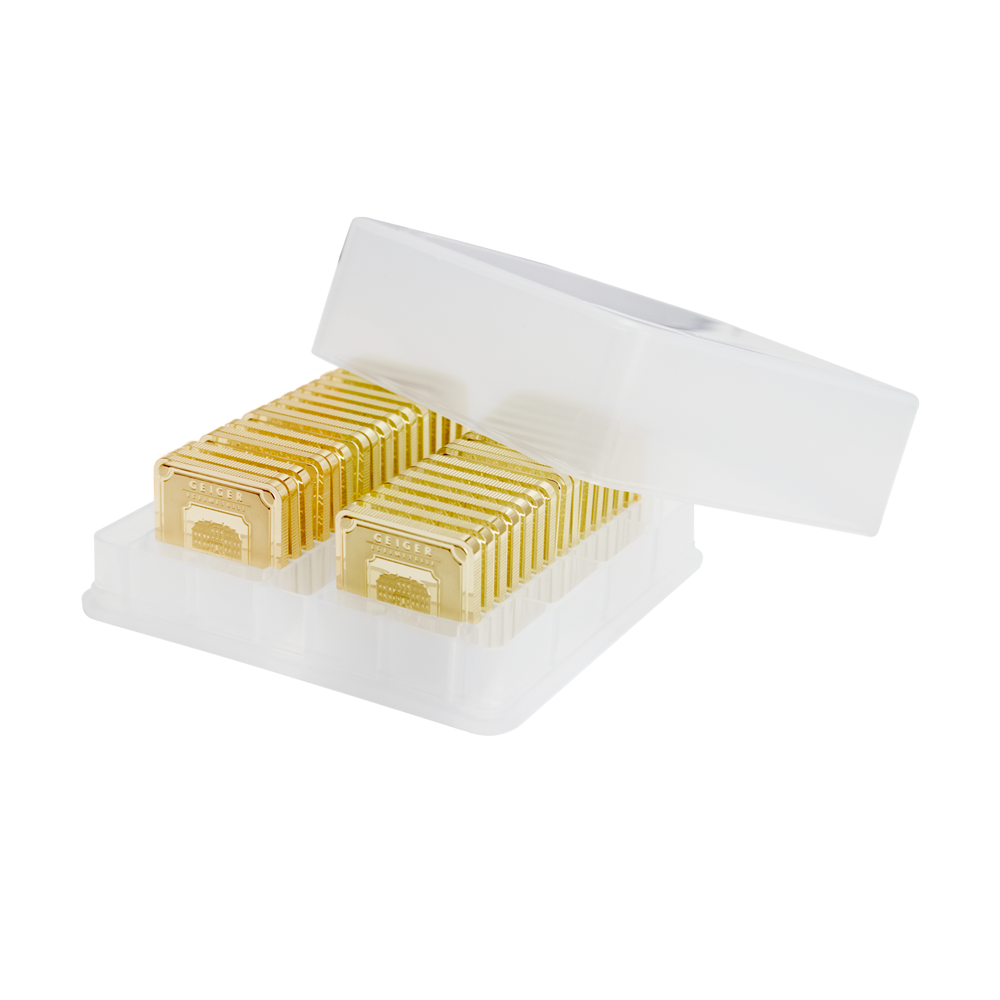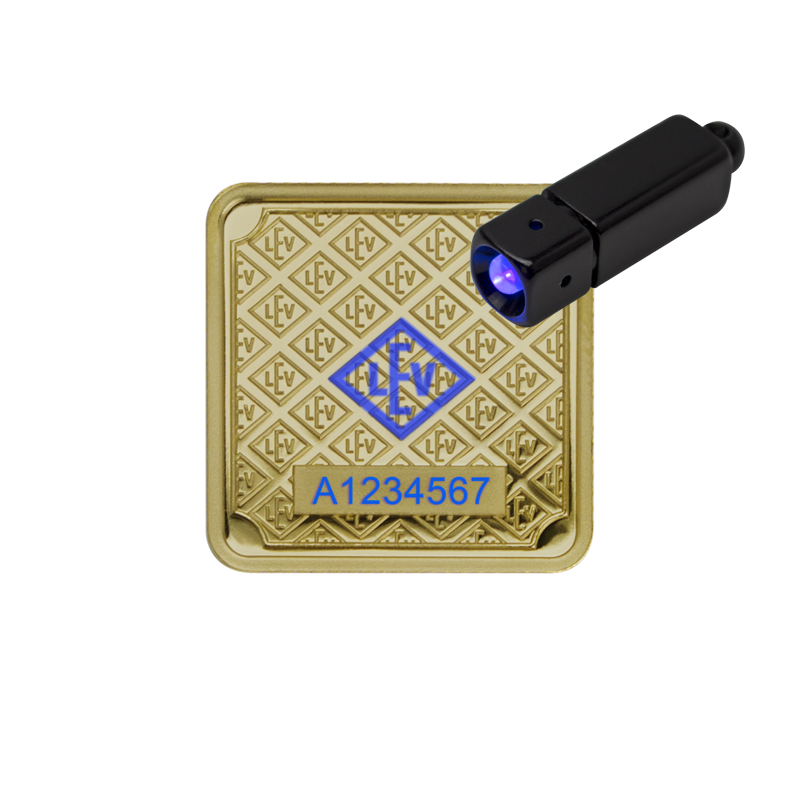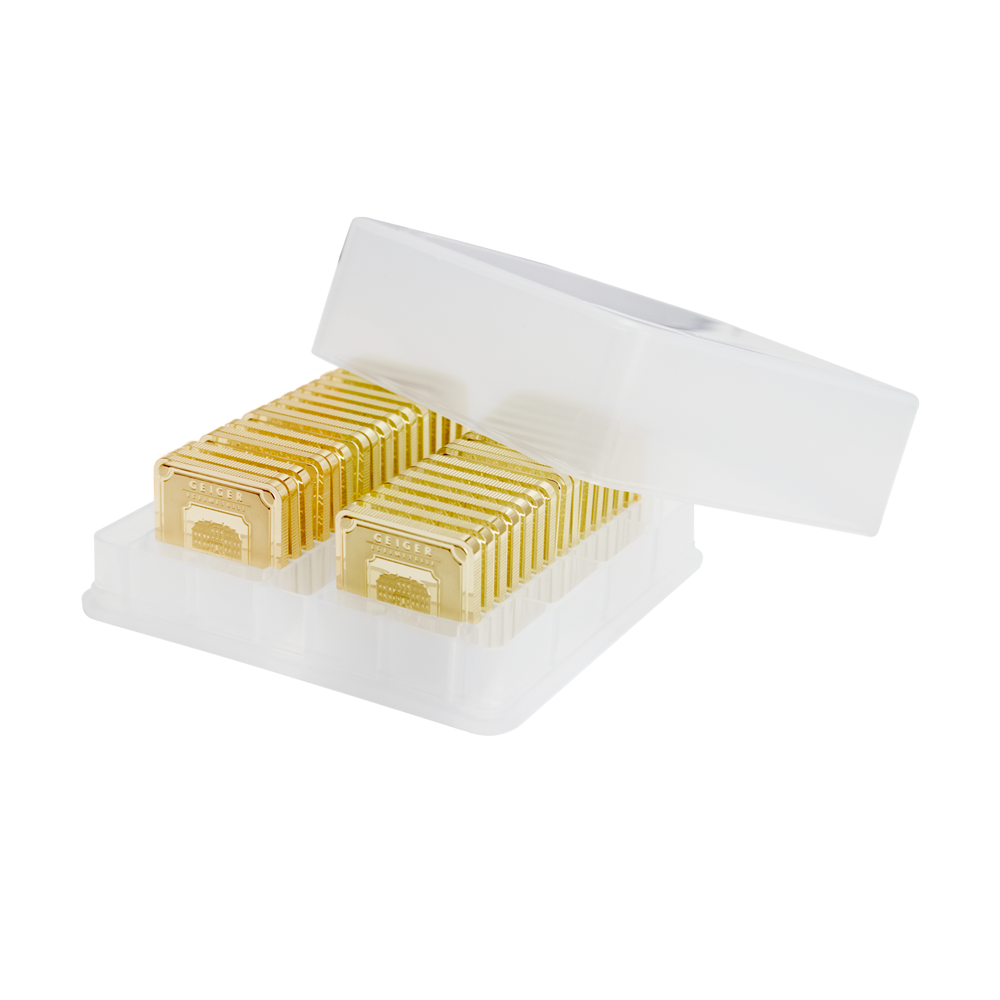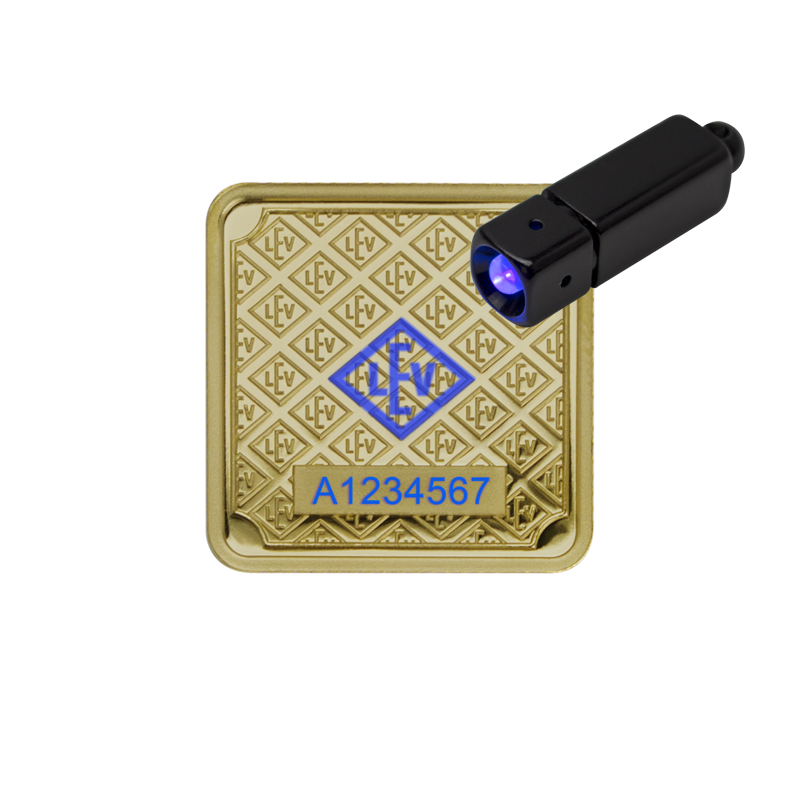 gold bar Geiger original - Tube 30 x 1 g .9999 square
30 x 1 gram fine gold
expected delivery 1-3 days
These new tubes of the Geiger original bars are the newest innovation from the house of Geiger.The tubes are also square-sha…
More
These new tubes of the Geiger original bars are the newest innovation from the house of Geiger.
The tubes are also square-shaped, matching the square premium bars. They are designed to fit 30 pieces of the 1 gram gold bar in one bundle. It was important to us that they do not touch one another, so nothing interferes with the quality of the excellent embossing quality.
30 pieces of the finest 1g precious metal bars in gold are collected in this tube. Each bar has unique safety features: a high relief paired with a pearl finish surface meets a special ribbed edge, which is common on coins. Each bar carries an individual serial number and an invisible UV coating, which under black light shows the manufacturer's logo and the serial number. Finally, each tube is given two safety stickers. These features have been developed by Geiger Edelmetalle to provide you with the highest level of security for your gold.
The square 1 gram gold bars Geiger original are excellently suited for every investor. The 1 gram bar is also available packed in safety capsules and as a combination of 25 pieces in a multicard, we supply these two products together with a certificate of authenticity. The tube is particularly suitable as a space-saving variant for investors who prefer a small denomination.
In addition to the serial number and the UV safety coating, each bar carries the corresponding information on fineness and fine weight embossed. The design is based on baroque patterns combined with trademark Schloss Güldengossa and the logo of Geiger Edelmetalle. The reverse side resumes the design of the front and connects several LEV-logos (Leipziger Edelmetallverarbeitung) to a beautifully structured pattern.
You want to be informed when the price of gold bar Geiger original - Tube 30 x 1 g .9999 square reaches a certain value? If so, please specify your price.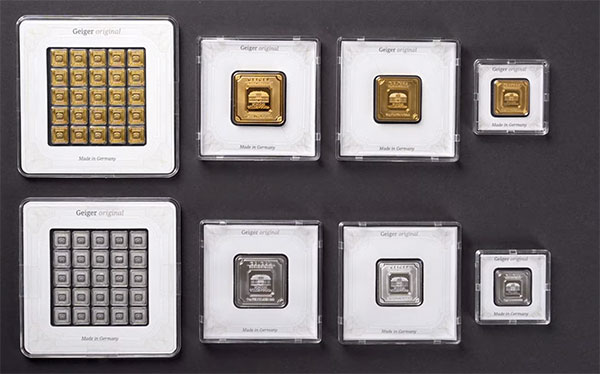 andere Artikel des Herstellers