20 $ USD American Double Eagle - St. Gaudens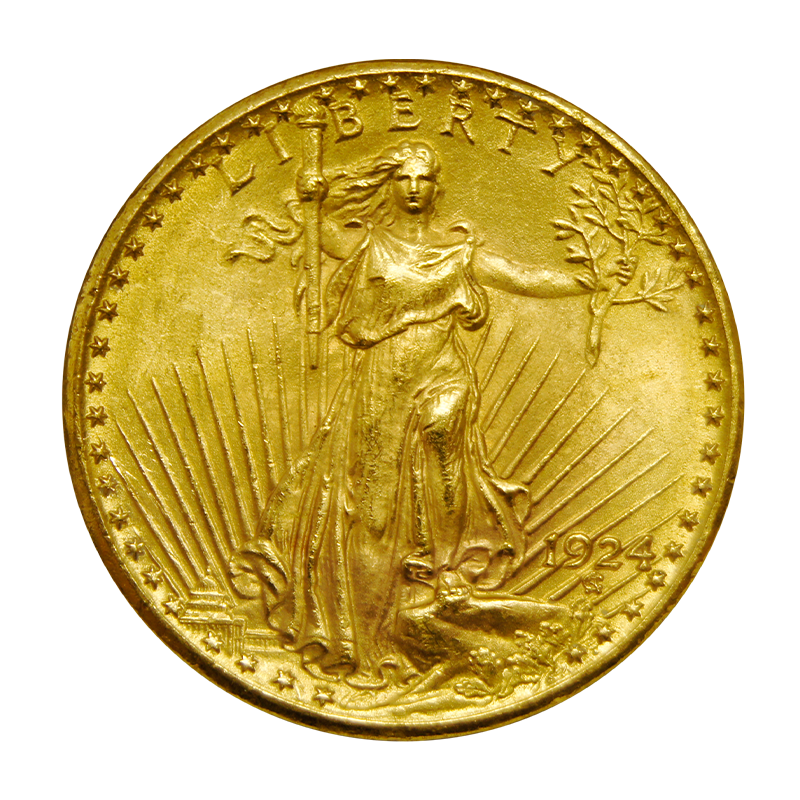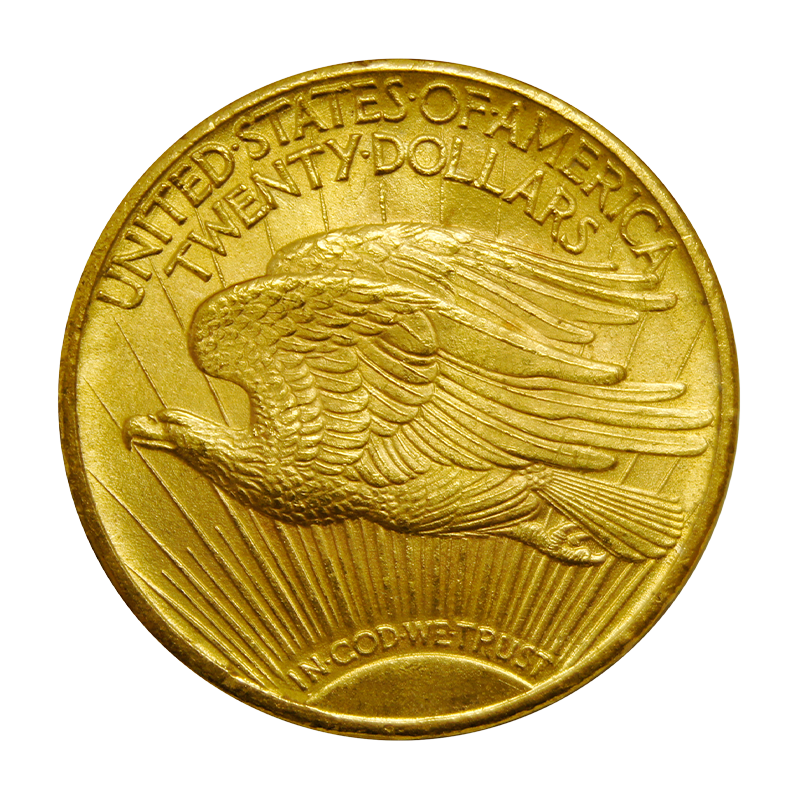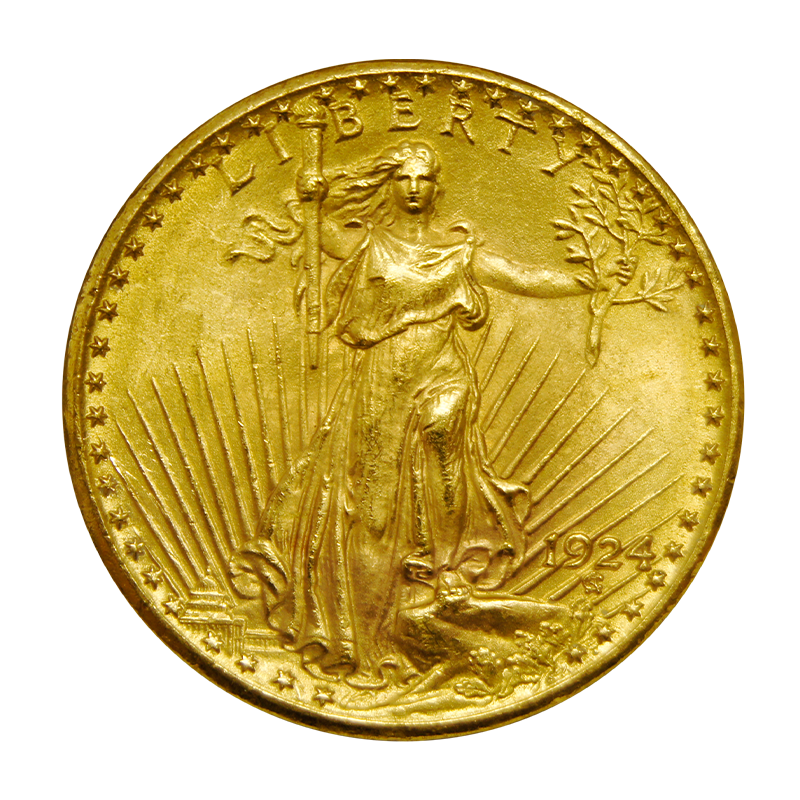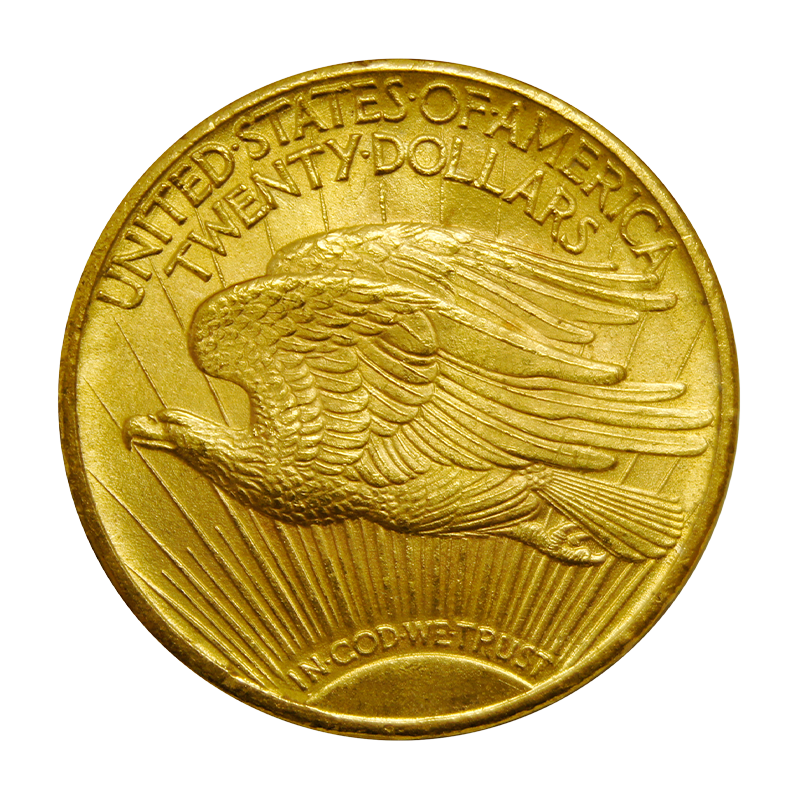 20 $ USD American Double Eagle - St. Gaudens
30,1 gram fine gold
expected delivery 1-3 days
The $20 Double Eagle, also known as St. Gaudens Double Eagle or simply called Double Eagle, is a gold coin which was issued…
More
The $20 Double Eagle, also known as St. Gaudens Double Eagle or simply called Double Eagle, is a gold coin which was issued from 1907 to 1933 in the USA and should not be missing in any Eagle collection. With a total weight of 33.43 grams, it has a gold content of 900/1000 parts, which corresponds to a fine weight of 30.092 grams. Copper makes up the other tenth of the weight.
The coin was named after the sculptor Augustus Saint-Gaudens, who once designed the coin. It features Lady Liberty next to the year of minting and the word Liberty in front of a rising sun. The other side of this beautiful coin features a bald eagle in flight surrounded by the words "United States of America", "Twenty Dollars" and "In god we trust".
The gold coin was minted in high mintage numbers until the so-called gold ban in 1933 and is still considered an attractive bullion coin today.
Investment gold is exempt from tax under § 25c UStG.
Please note the image is just an example, not the actual coin.
You want to be informed when the price of 20 $ USD American Double Eagle - St. Gaudens reaches a certain value? If so, please specify your price.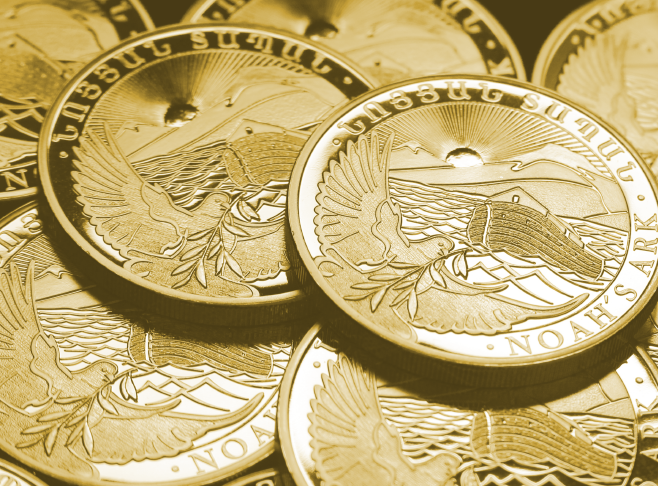 andere Artikel des Herstellers