American Eagle - USA 1/10 oz gold coin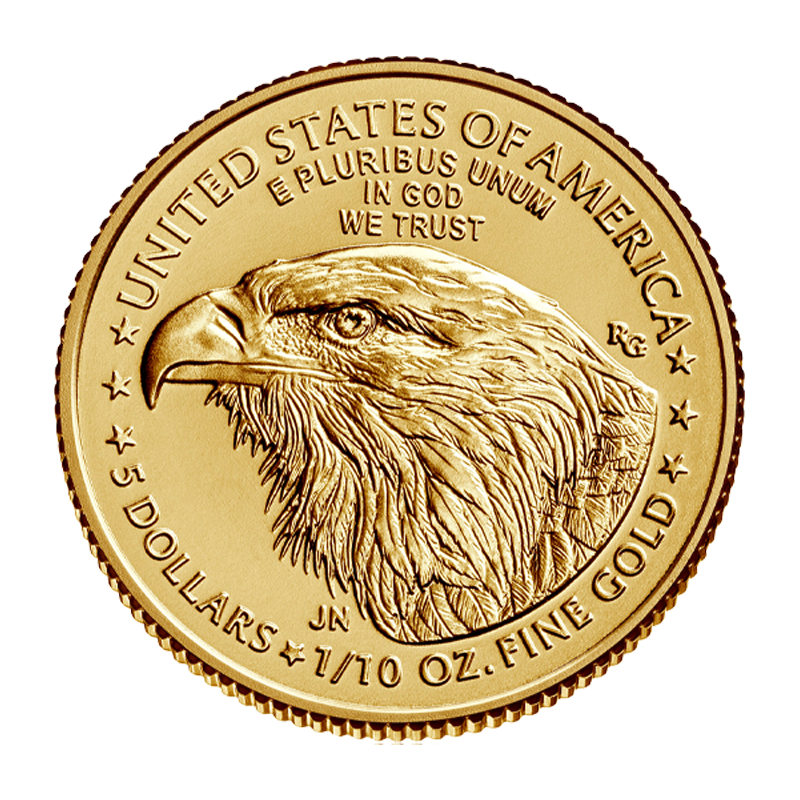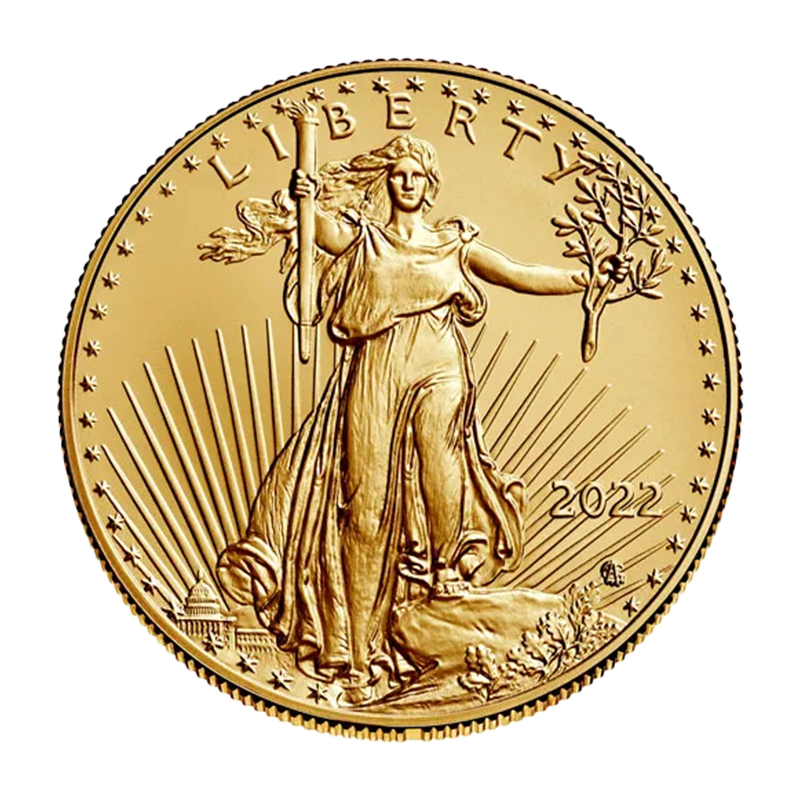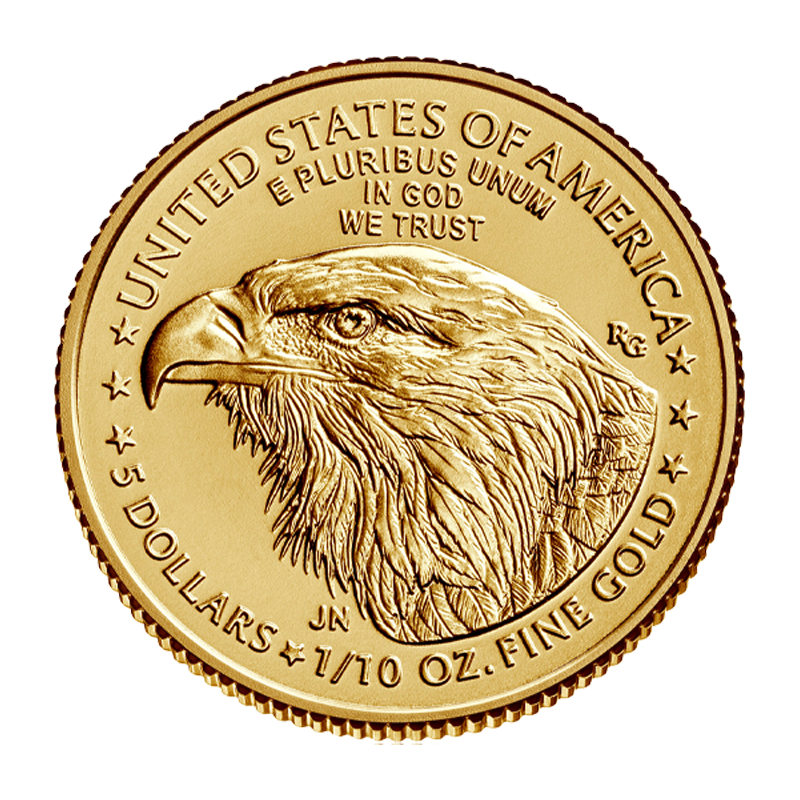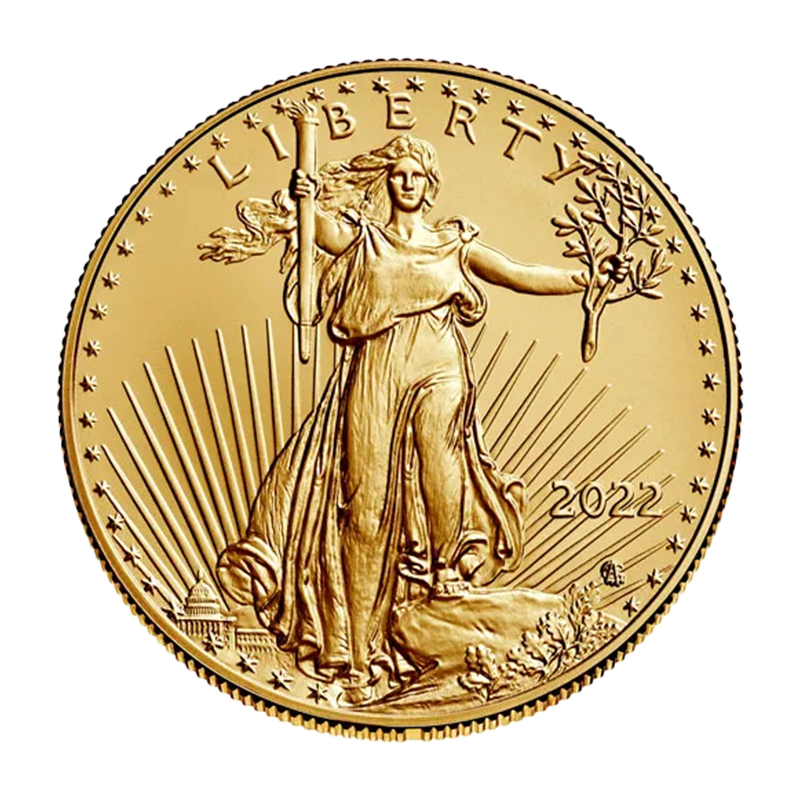 American Eagle - USA 1/10 oz gold coin
3,11 gram fine gold
expected delivery 4-7 days
The American Gold Eagle 1/10 oz is a bullion coin from the United States of America and is produced by the United States Min…
More
The American Gold Eagle 1/10 oz is a bullion coin from the United States of America and is produced by the United States Mint.
The Eagle bears the heraldic animal of the United States, the bald eagle, on the obverse. Further, you can see that the eagle holds an olive branch in its talons as a sign of peace and returns to its eagle's nest where the female and chicks sit. Also, the face value of $5 and the weight of the coin is on the obverse.
The reverse features "Lady Liberty" as well as the year of minting. Similar to the Krugerrand, the Eagle has a fineness of 916.67/1000, due to copper and silver still contained in the gold. Therefore, the Gold Eagle is also a bit heavier, as it has a weight of 3.393 g instead of 3.11 g, but the fine weight corresponds to a regular 1/10 ounce of fine gold.
Since 2021 there is a new motif for the American Eagle. Now an eagle head can be seen. On the value side, "Lady Liberty" is depicted, with an olive branch and a torch. The two symbols have always represented peace and freedom.
The Gold Eagle and Krugerrand have even more in common, as the first appearance of the Gold Eagle in 1986 also marks the beginning of the boycott of South Africa, in response to apartheid. The Krugerrand, as the predominant gold coin, was now banned and a market opportunity was recognized in the United States. But it did not remain the "Krugerrand replacement" and even after the end of the boycott, the Gold Eagle remained in the assortment of the dealers as a sought-after gold investment. Today, the Eagle is a classic alongside the Vienna Philharmonic, Maple Leaf and Krugerrand. Selling the Gold Eagle goes off without a hitch at most dealers and banks, precisely because of its high profile.
You can also purchase the American Gold Eagle in 1 oz, 1/2 oz and 1/4 oz sizes.
Investment gold is exempt from tax under § 25c UStG.
You want to be informed when the price of American Eagle - USA 1/10 oz gold coin reaches a certain value? If so, please specify your price.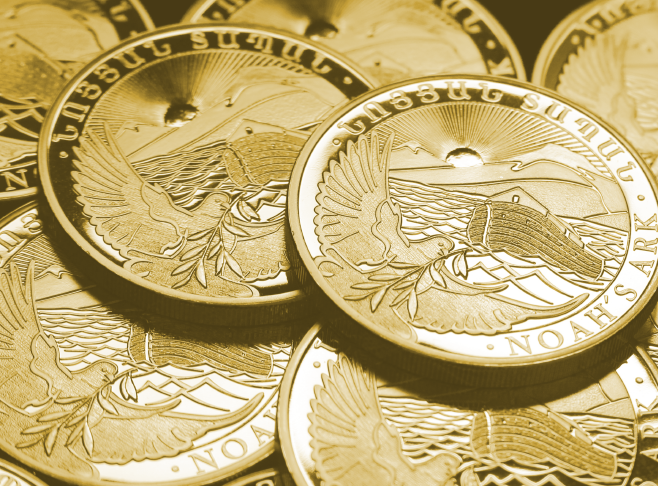 andere Artikel des Herstellers