American Eagle - USA 1 oz gold coin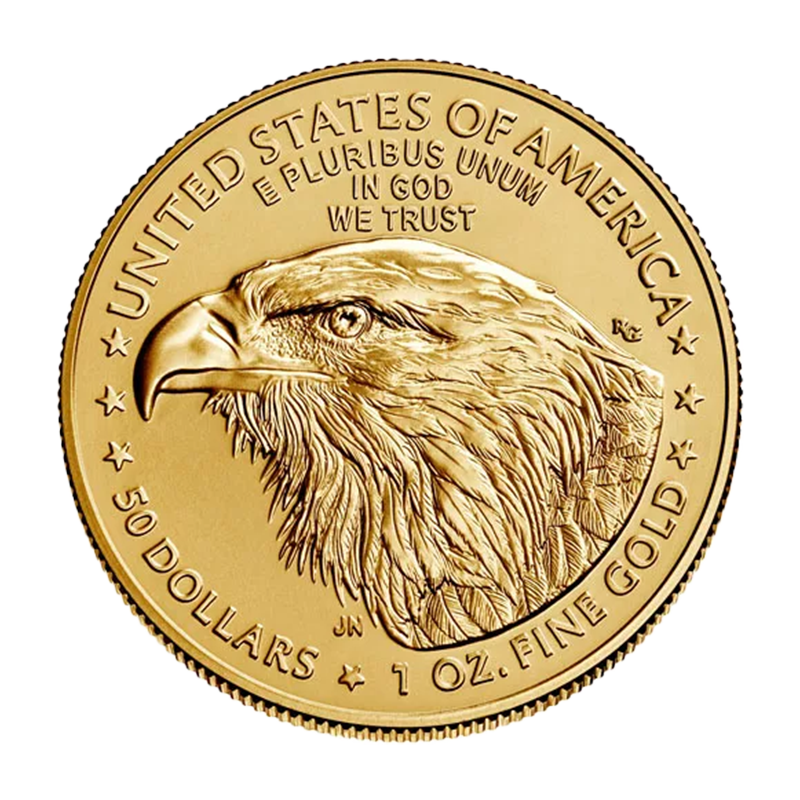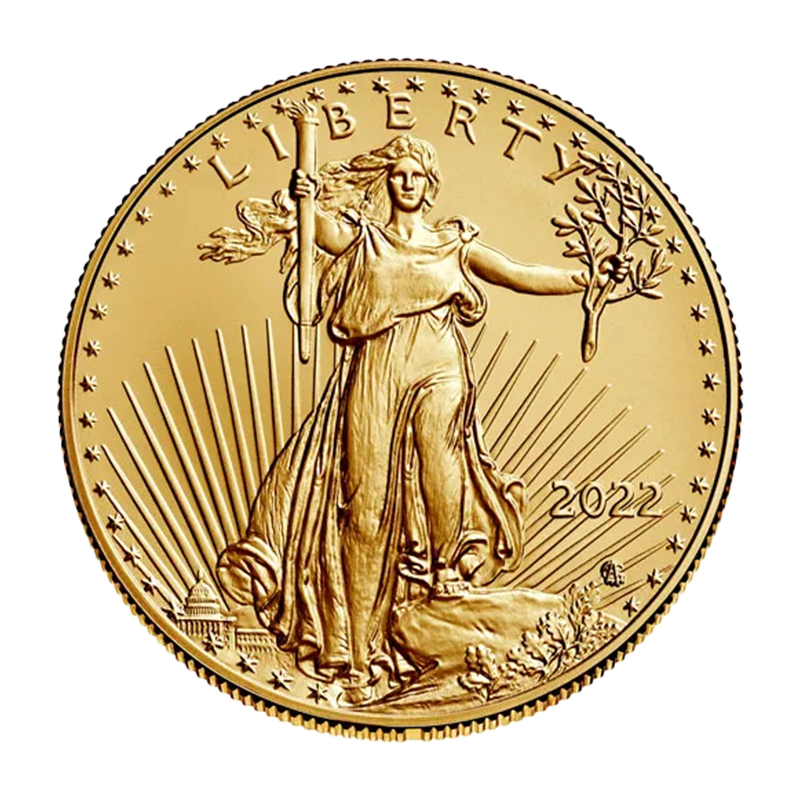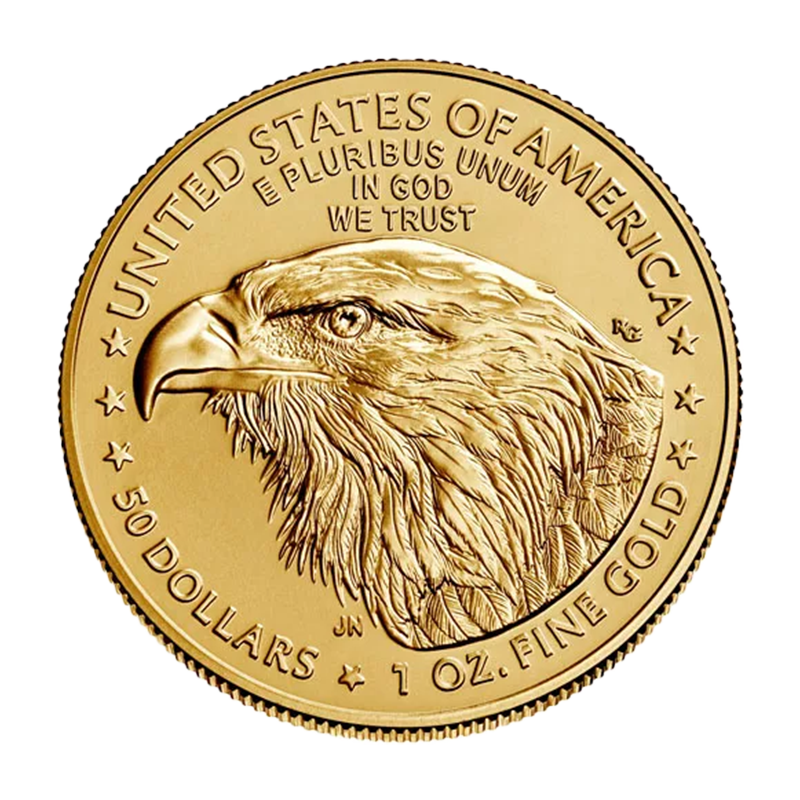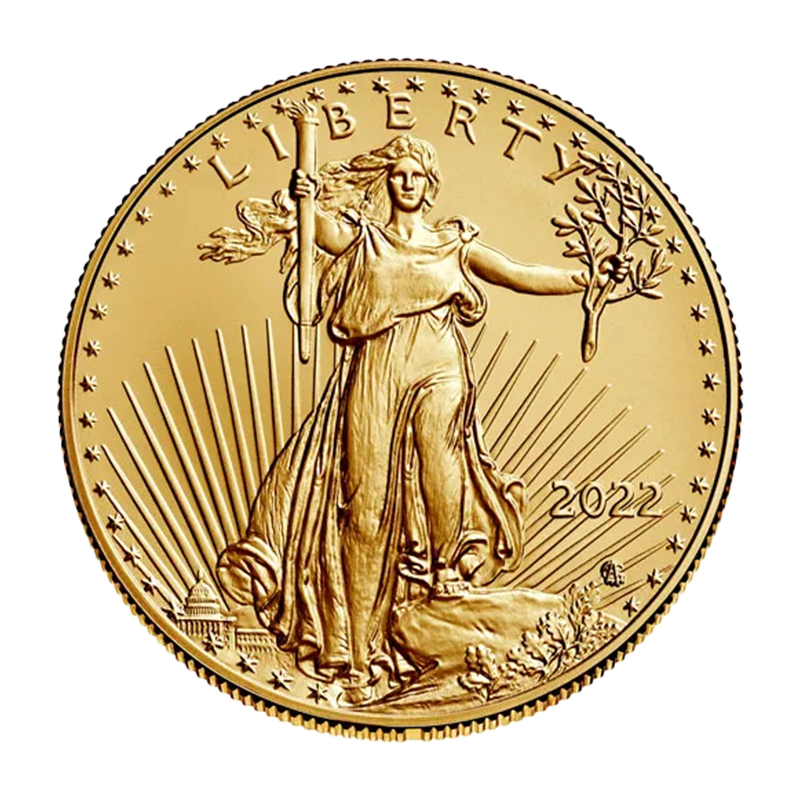 American Eagle - USA 1 oz gold coin
31,1 gram fine gold
Available in 3 days, delivery time 1-3 days
Purchase price (all years)
The American Gold Eagle 1 oz is a bullion coin from the United States of America and is minted by the United States Mint.The…
More
The American Gold Eagle 1 oz is a bullion coin from the United States of America and is minted by the United States Mint.
The Eagle bears the heraldic animal of the USA, the bald eagle, on the front. The eagle's head is depicted in a lifelike design with detailed relief of the plumage. Also on the obverse is the $50 face value, the coin's weight and country name, and the phrase "E Pluribus Unum In God We Trust".
The reverse shows the "Lady Liberty" and the year of issue. Similar to the Krugerrand, the Eagle has an overall fineness of 916.67/1000 due to the copper and silver components still contained in the gold. Therefore, the Gold Eagle is also a bit heavier, and weighs 33.930 g instead of 31.1 g. The gold content corresponds to exactly one troy ounce.
Gold Eagle and Krugerrand have even more in common, as the first appearance of the Gold Eagle in 1986 is also the start of the boycott of South Africa in response to apartheid. The Krugerrand, as the dominant gold coin, was now banned and a market opportunity was seen in the US. But it didn't stop with the "Krügerrand substitute" and even after the end of the boycott, the gold eagle remained in the range of dealers as a sought-after gold investment.
Today the Eagle is a classic investment coin along with the Vienna Philharmonic, Maple Leaf and Krugerrand. The greatest competition for the Eagle today comes from within its own ranks. Since 2006, the US Mint has minted the American Buffalo, which has become increasingly popular and, in contrast to the Eagle, has a fineness of 999/1000. The reselling of Gold Eagles is without problems, mainly because of it's huge reputation.
You can also purchase the American Gold Eagle in sizes of 1/2 oz, 1/4 oz and 1/10 oz.
Investment gold is exempt from tax under § 25c UStG.
You want to be informed when the price of American Eagle - USA 1 oz gold coin reaches a certain value? If so, please specify your price.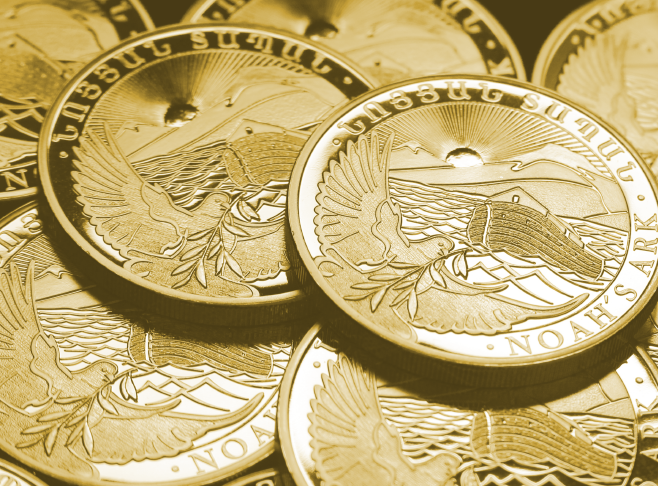 andere Artikel des Herstellers