American Eagle - USA 1/2 oz gold coin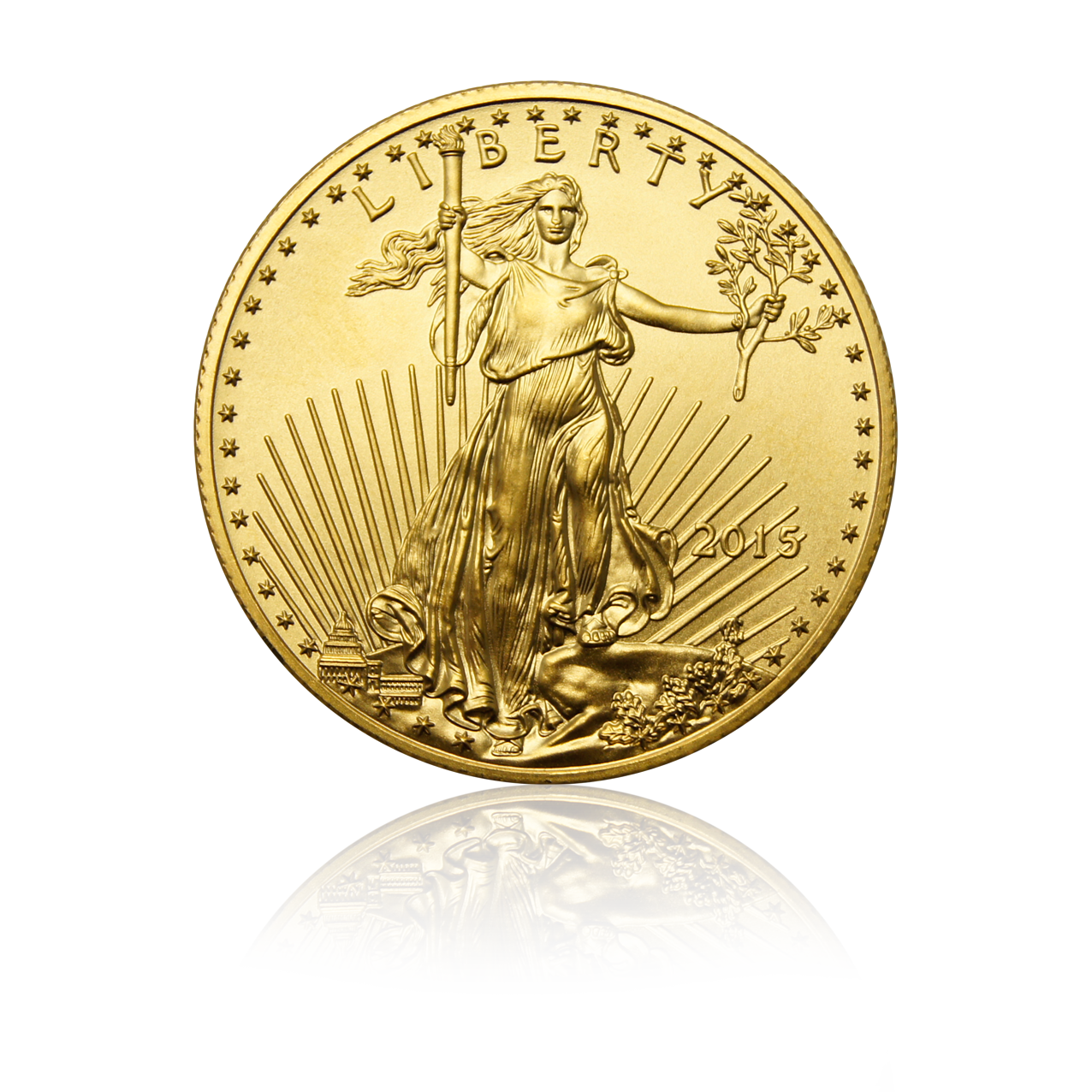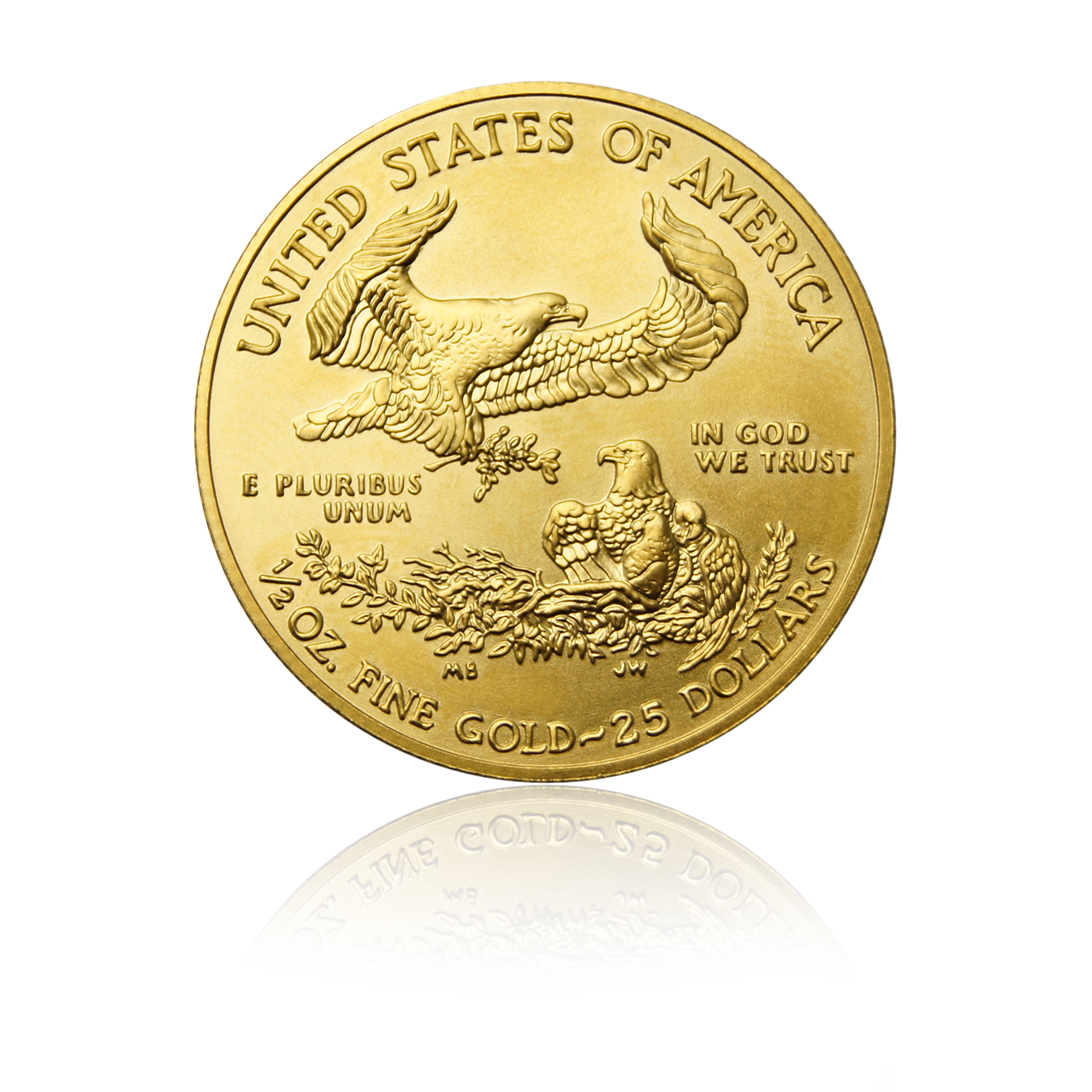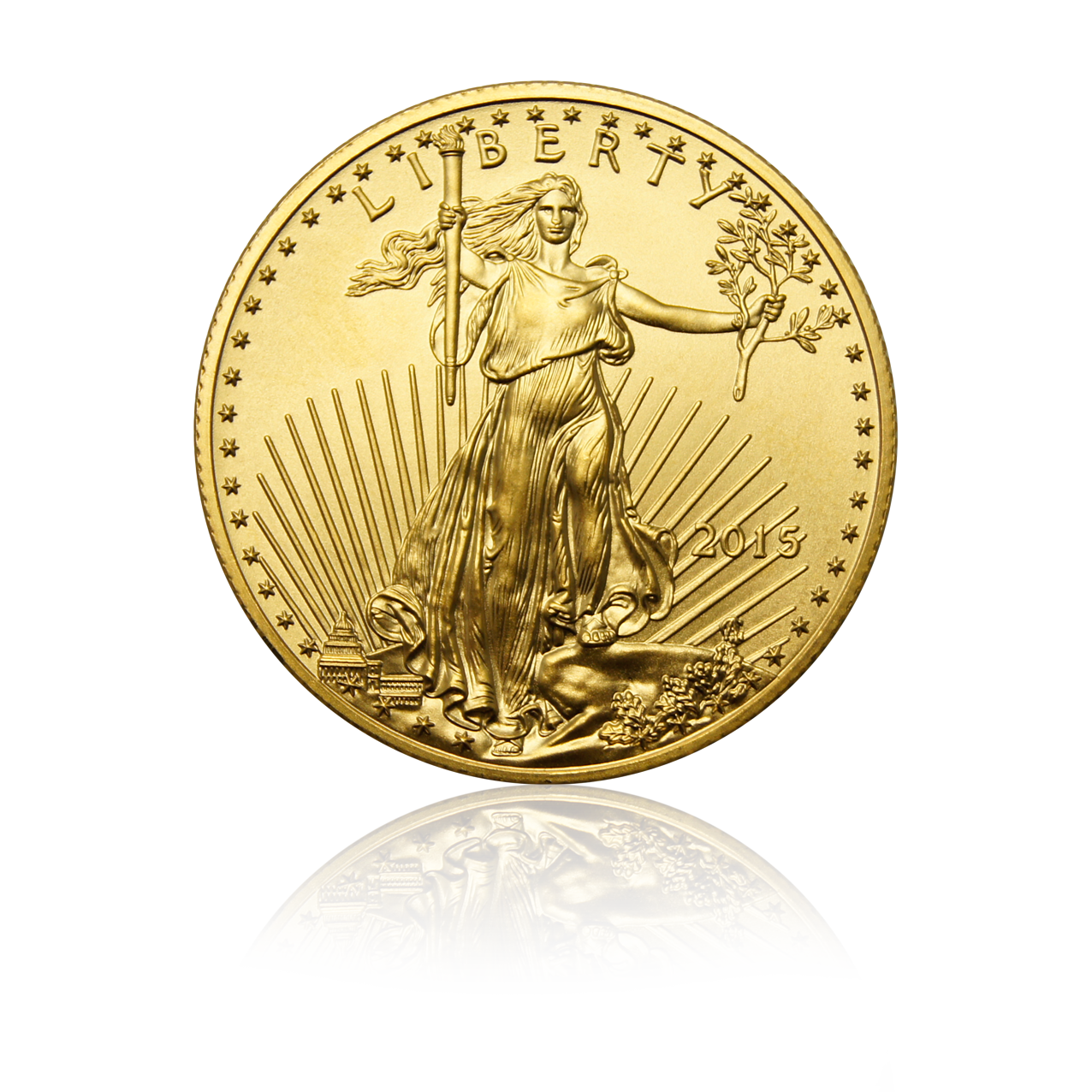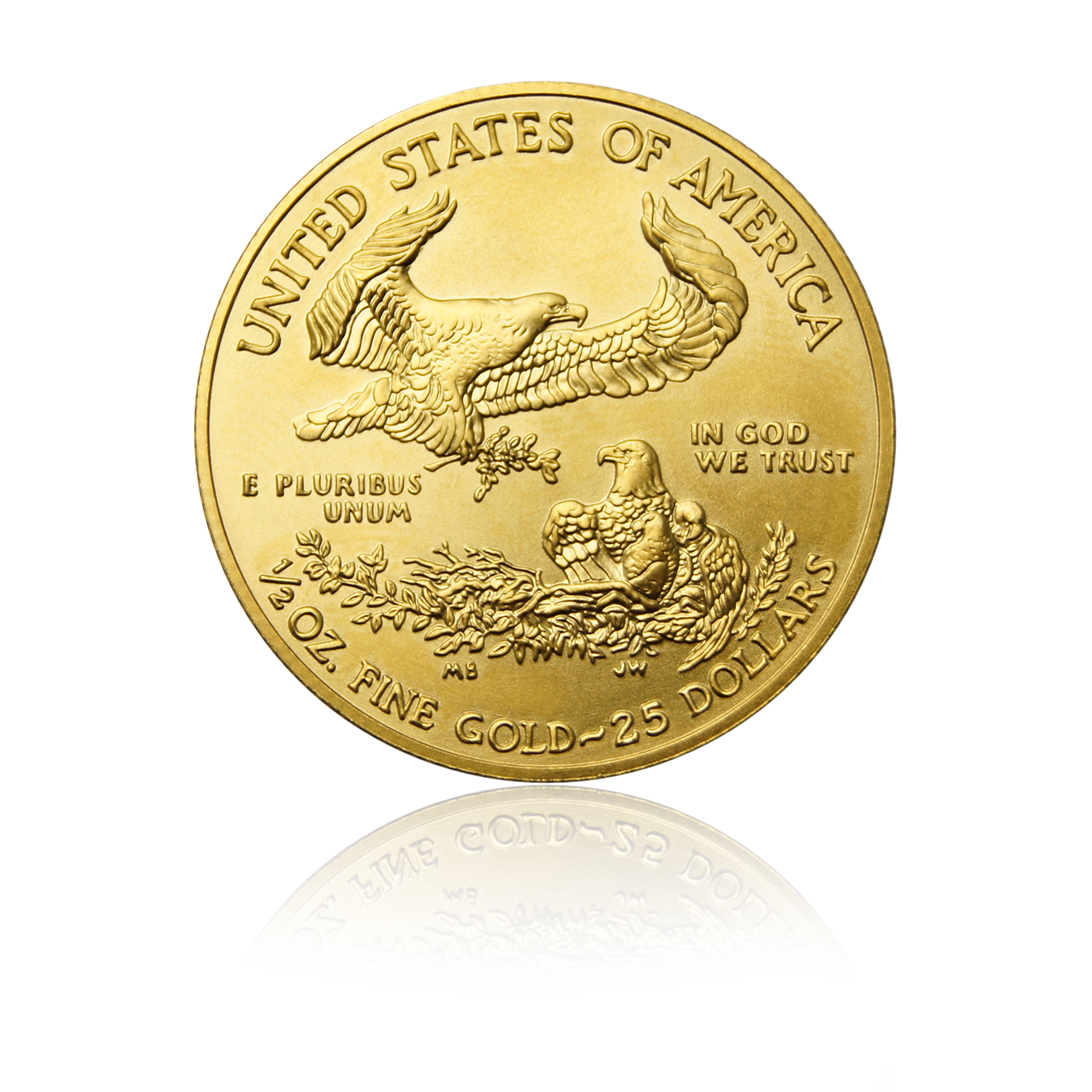 American Eagle - USA 1/2 oz gold coin
15,55 gram fine gold
expected delivery 1-3 days
1/2 oz Gold Eagle - The Gold American Eagle bullion coins are issued and produced by the United States Mint. The reverse sid…
More
1/2 oz Gold Eagle - The Gold American Eagle bullion coins are issued and produced by the United States Mint.
The reverse side of the Gold Eagle shows a bald eagle, the heraldic animal of the USA, carrying an olive branch and flying to his nest, where a female is waiting with the eaglets. Furthermore you can find the nominal value of 25 $ and the weight of this coin.
The obverse side shows lady liberty walking with an olive branch and a torch in her hands. Also you find the year of mintage.
Similar to the Krugerrand, the Gold Eagle has a fineness of 916,67/1000, because of its contained copper and silver. Therefore the Gold American Eagle is a bit heavier. Its total weight is 16,965 g but its fine weight is nevertheless 15,55 g like any other 1/2 oz gold coin.
The American Eagle and the Krugerrand are also historical interwoven. The first edition of the Gold Eagles in 1986 was in the year, the boycotting of South Africa started (in response to the apartheid). To this time the Krugerrand was the predominant gold coin and it was forbidden. The U.S. mint detected a market opportunity. But even after the boycott ended, the Gold American Eagle bullion coin it remained in the range of the precious metal traders.
Today the Eagle is a classic investment product, next to the Vienna Philharmonic, the Maple Leaf or the Krugerrand. The reselling of Gold Eagles runs without problems, mainly because its huge reputation.
You want to be informed when the price of American Eagle - USA 1/2 oz gold coin reaches a certain value? If so, please specify your price.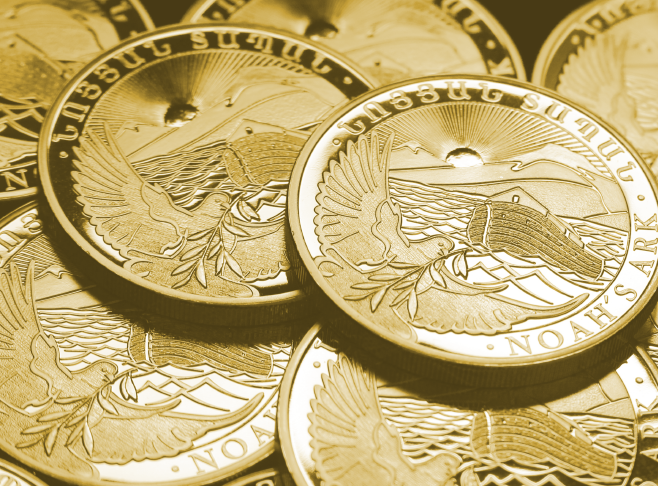 andere Artikel des Herstellers